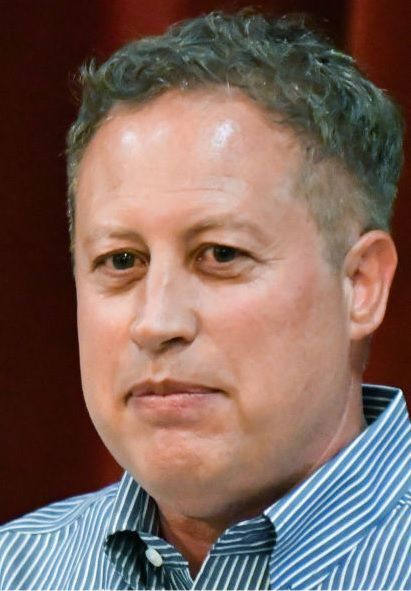 The final ballot tally Wednesday showed overwhelming voter support for the recall of Solvang Councilman Chris Djernaes — with 2,728 votes cast, 2,372, or nearly 87 percent, favored his removal.
Tuesday's vote followed a heated recall effort instigated by citizens, who among other things, claimed Djernaes disregarded the Ralph M. Brown Act — the state law requiring governments to do the public's business in public — and violated the council's code of ethics, as well as ignored the will of the voters.
The petition also cited Djernaes' support for developing the 7.1-acre Old Lumberyard parcel as well as repeated incidents lacking common courtesy, perceived acts of mockery and disdain of citizens, defamation, bullying and harassment.
"They worked on this for more than a year. I got a really late start and I couldn't catch up," Djernaes said.
Solvang voters elected Jim Thomas to serve the remaining two years in the seat Djernaes won overwhelmingly in 2018. Thomas received 1,851, or 70.41% of the 2,629 votes cast in the race. Jamie Baker received 753 votes, or 28.64%, with eight write-ins unresolved as of press time.
Claudia Orona and Mark Infanti, who were elected to the council Tuesday, have been outspoken supporters of the recall campaign. Infanti was headed out to remove recall signage along with his own campaign signage Wednesday morning.
"All of us that have just presumably been elected pending certification agree that the city isn't being treated well; it's not being represented well. So all of us are going to probably bend over the other direction. It's the pendulum. This city council went off and screwed things up. We're going off the other way, and eventually we'll come back to center," Infanti said.
Charlie Uhrig, who won the mayoral race against Karen Waite in Tuesday's election, said he was pleased to see the recall. "It was overwhelming, so definitely the citizens have spoken," he said.
"I think for all of us going forward it needs to remind all of us that we need to be respectful of everyone, every single one of us on the council. I can see it being a huge issue coming forward if we start acting the same way," Uhrig said.
Mayor Pro Tem Robert Clarke also noted that the residents have spoken. 
"I serve the residents, and that's why I wasn't actively involved in the recall. I tried to stay out of the fray, and I've taken a lot of heat on social media for not criticizing Chris enough," he said. "I voted to let the recall vote go forward. I even said during a public meeting that Chris was, by far, his worst enemy and he brought angst on the council through his actions. Did I want to serve with Chris? No. Am I happy about the recall? No," Clarke said.
Djernaes handily won his seat in 2018 and fulfilled campaign promises including bringing to task city administrators and contractors. While sitting on the council, Djernaes was an outspoken advocate for a city administration restructuring which resulted in the replacement of the city manager and city attorney. Under his tenure, the council also dissolved long-standing contracts with the Solvang Conference and Visitors Bureau and restructured its relationship with the Solvang Chamber of Commerce.
Djernaes regularly focused on his laptop or cellphone during council meeting public comments directed his way, practiced name calling and propelled heated discussions on a variety of topics from budget struggles to horse-drawn carriage licensure. He walked out of a summer council meeting after a 10-minute diatribe, then returned the following meeting to say he'd fight the recall to the end.
Djernaes claimed the recall effort outspent him and involved unfair tactics including vandalism of his car and campaign signs.
"They made outrageous claims that I simply could never respond to," Djernaes said.
He said COVID-19 social distancing requirements didn't help in his battle. Though in October he was filmed standing on a street corner speaking maskless and face-to-face with out-of-town protesters representing PETA, Djernaes said he was unable to talk to residents about the recall for fear of exposing his elderly parents to COVID.
"I cannot be going out and talking to people and exposing myself to COVID and exposing my people to COVID. It would kill her," Djernaes said.
With Djernaes off the dais, Orona, Uhrig and Clarke said they anticipate peaceful, productive days ahead. Thomas could not be reached for comment.
"The meetings will be a lot shorter, for one thing, since the first 45 minutes of public comments won't be Chris smirking and people complaining. It's been a shame," Clarke said.
Get local news delivered to your inbox!
Subscribe to our Daily Headlines newsletter.