Solvang will move forward with the No. 5 alignment option for the proposed Sunny Fields Bike Spur, city councilors decided at their meeting Monday night.
The board nixed a hybrid option proposed by city staff that combines alignments 3 and 5, while also eliminating the northern portion of alignment 3 along Alamo Pintado Creek.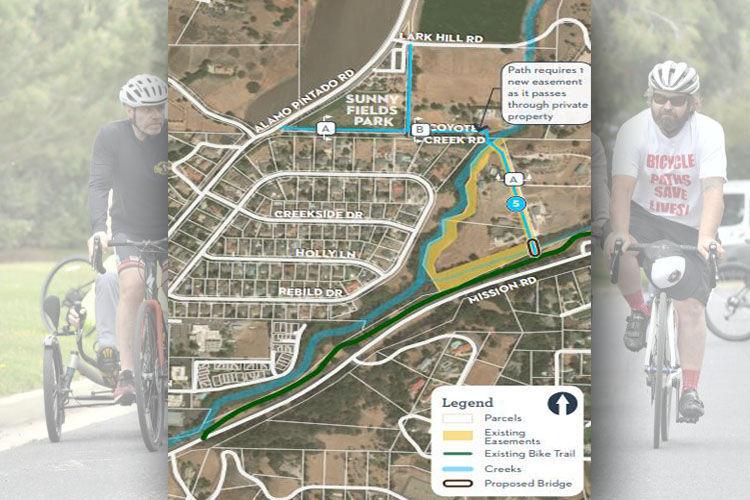 The proposed alignment 3 path would follow Alamo Pintado Creek north to Coyote Creek Road and then parallel the road on the north side. The option also calls for a new bridge to cross Alamo Pintado Creek.
Alignment 5, which would run farther east, also calls for a new bridge, one which would cross a small creek east of Alamo Pintado Creek and land on an unpaved portion of Coyote Creek Road. The bike path would then run north along an existing trail easement to Coyote Creek Road and would enter the road to cross Alamo Pintado Creek on the existing bridge.
Public Works Director Matt van der Linden recommended the 3a-5 alignment at Monday's meeting, which he said would cost nearly $3.3 million. The price is more than the cost of alignment 5, but $1.2 million less than the original cost of alignment 3. Alignment 5 has a nearly $2 million price tag.
Initially, council member Karen Waite wanted to table the discussion, but councilor Ryan Toussaint made a substitute motion to move forward with alignment 5 by itself.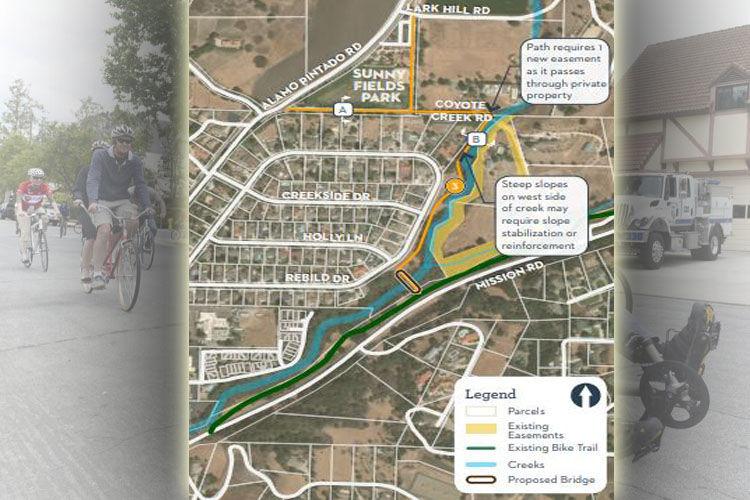 "We have a deadline, so tabling it I don't know is really an option at this point," Toussaint said to Waite.
Waite said she wanted to table talks because "quite frankly I wasn't prepared for the vehement rejection of these plans."
"I really would like to see this done. Maybe we haven't looked at all options yet," Waite said.
Toussaint's substitute motion passed unanimously with Mayor Jim Richardson and Councilwoman Joan Jamieson recusing themselves.
Many Creekside residents spoke at Monday's meeting, expressing their disapproval of the 3a portion.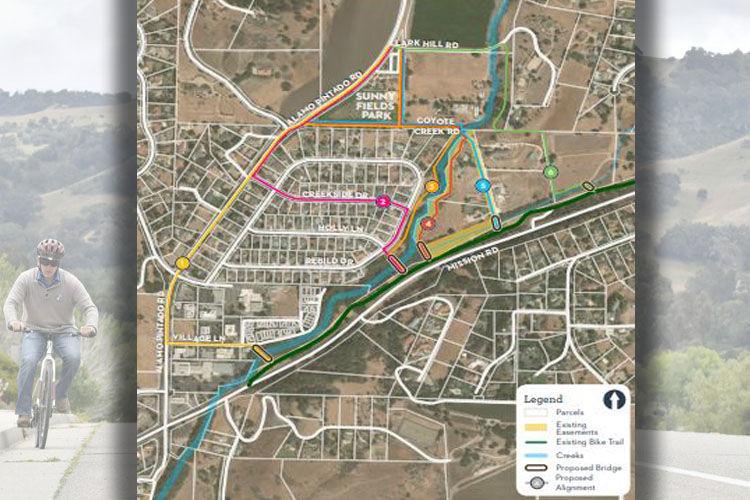 Melissa Nathan was one of them.
"The proposed 3a million-dollar bridge to nowhere is not being billed for what it truly is. It is not a small path for a few children to pedal to school on," Nathan said.
She said Alta's study doesn't adequately delve into the impacts the project will have.
"The proposed Holly bridge will dissect and fragment this sensitive area," Nathan said.
She added, "We all agree bicycling is a wonderful sport, hobby and mode of transport, however, the Creekside neighborhood and Alamo Pintado Creek are not the places to host this type of a project alignment."
Tracy Beard, with the Solvang Chamber of Commerce, said councilors were putting the cart before the horse.
"You want a grant for a bike path, but yet you don't have sidewalks," Beard said. "I think we need to reconsider."
Creekside resident Carl Butler said the existing proposal for Holly Lane bridge falls within the floodway and the council should get the Federal Emergency Management Agency's approval before moving forward.
"In conclusion, the council might want to have FEMA diminish the floodway footprint if they want to proceed with this proposal," Butler said.
Nancy Emerson said she was concerned about the cost of building the bridge.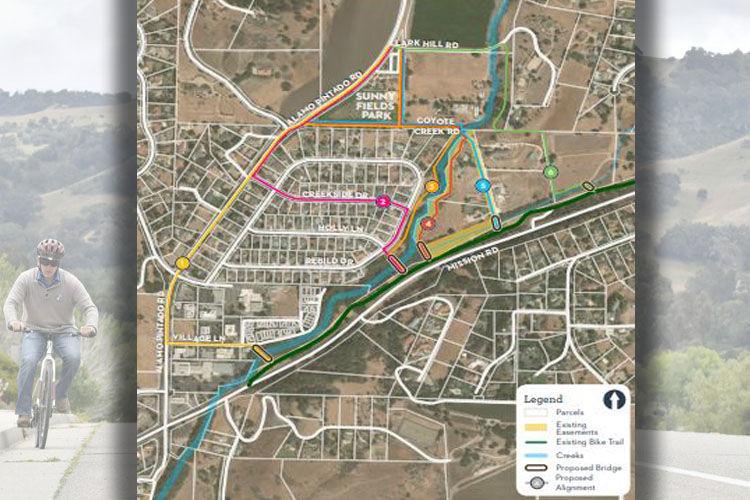 "It seems to me that we need to try to do it as cost effectively as possible and that we don't need to have two bridges across the creek and that it would be better to eliminate 3a," Emerson said.
Van der Linden said the city is trying to get grant funding through California's Active Transportation Program to cover 78 percent of the cost.
Planning and design firm Alta prepared the grant application.
Submitted projects will be approved by the California Transportation Commission by the beginning of next year.