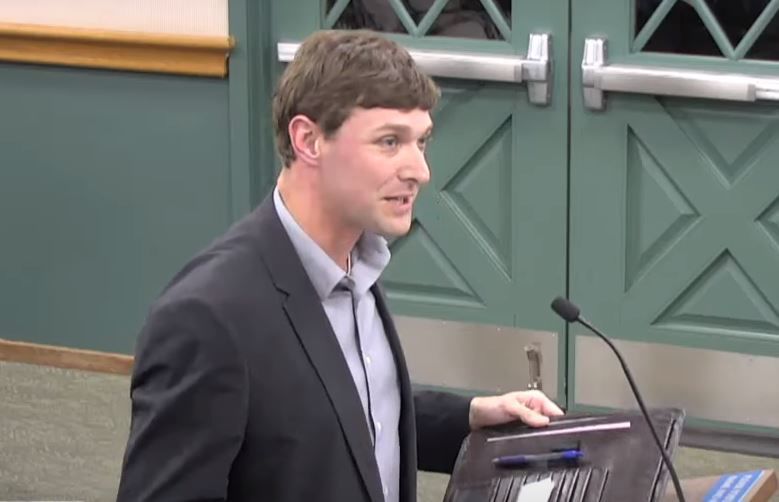 The Solvang City Council voted unanimously to approve the contract for a new city manager at its meeting Monday night.
David Gassaway will begin his five-year term on April 8, earning a base salary of $175,000 per year.
According to city documents, Gassaway's salary is $3,000 less than prior City Manager Brad Vidro's.
Vidro retired in December after serving as city manager for 13 years.
After 13 years of service to the city of Solvang, the last dozen as its city manager, Brad Vidro is calling it a day.
Gassaway is currently the community development director for the city of Indian Wells near Palm Springs. In that position, he oversees planning, building and code enforcement for that city.
Before that, Gassaway was the assistant to the city manager in Indian Wells from May 2014 to June 2016.
According to city documents, Gassaway has a master's degree in public administration from the University of San Francisco.
During Monday's meeting, Gassaway said he was committing to three aspects of his leadership: a high ethical standard, transparent city operations and respect for the city's distinctive historical identity.
You have free articles remaining.
He said Solvang is not without its challenges, but "unlike many cities in California, Solvang is blessed with some advantages."
Gassaway said the city has an engaged and passionate citizenry and a strong economic foundation, which are factors that led him to apply for the job.
Councilman Robert Clark said Gassaway really paid attention in college, "because everything we asked he had an answer for like it was out of a textbook and it was really, really impressive."
Councilwoman Karen Waite said his references were outstanding from well-respected individuals in the field, while Councilman Chris Djernaes said Gassaway had great interpersonal skills.
"I think that was one of the things that impressed us all so much, was his ability to really listen and communicate well with respect to the questions we had and we believe he'll do the same for the community," Djernaes said.
"It's really humbling to have all these nice things said about you," Gassaway told the council.
Gassaway's wife and two small sons also attended Monday's meeting.
"Go ahead and let your kids run around in here, that's absolutely no problem," Councilman Daniel Johnson said. "Solvang's very kid-friendly, so we hope you feel welcome and we're excited to have you here in the city and working with us."
Mayor Ryan Toussaint was absent from the meeting.
Get local news delivered to your inbox!
Subscribe to our Daily Headlines newsletter.