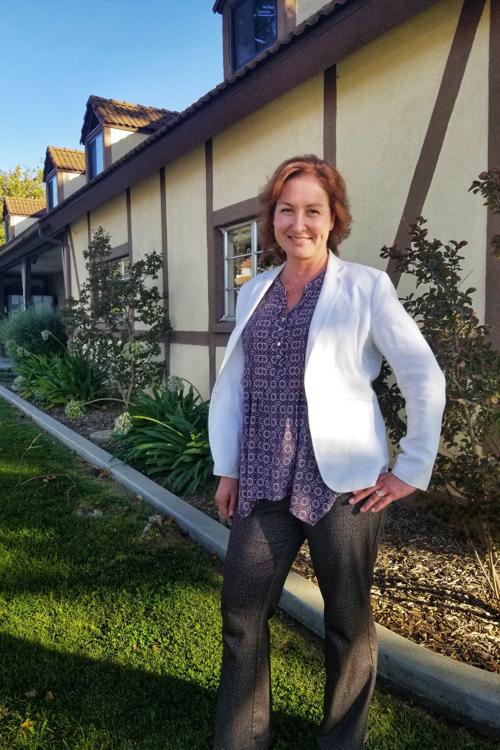 Xenia Bradford has been named acting city manager by the Solvang City Council, effective immediately, according to a release from the city.
The council accepted the resignation of City Manager David Gassaway on Monday during a special closed session, and voted unanimously to offer Matt van der Linden, longtime public works director, the position of acting city manager. If he declined, Bradford would be next in line.
Van der Linden declined the offer "to focus on important public works projects and council goals," according to a city statement.
"Although flattered by this compliment, I will not be accepting the position of acting city manager," van der Linden said in the statement. "I believe the best way I can serve the City Council and the residents [and] businesses of Solvang is to focus on public works and capital projects, especially our upcoming major wastewater treatment plant upgrade.
"I do not believe I would be able to effectively oversee the Public Works Department and serve as acting city manager," he said. "I have confidence that Xenia Bradford will be a very effective acting city manager."
A City Council decision to accept the resignation of Solvang city manager David Gassaway after five months on the job Monday night was made du…
Reached at City Hall on Thursday, Bradford said she will continue her duties as director of administrative services, overseeing the finances, human resources and IT divisions, while also taking on the new responsibility of acting city manager.
"It's a dynamic environment," she said Thursday of her role as acting city manager, which she said was effectively approved in the closed session council vote Monday, so no additional vote will be needed to confirm her appointment.
However, she said the council has made no decision on how it will proceed in recruiting a "permanent" city manager nor set a target date for filling the seat.
Bradford was an applicant in the recruitment process for a new Solvang city manager that started with the prior City Council, according to the city statement.
"I am honored and excited to assume the acting city manager position," Bradford said in the statement. "I look forward to working closely with the City Council to deliver on council goals.
"It has been a pleasure working for the city of Solvang as a consultant since May 2018 and as administrative services director since April of this year."
Bradford came to the city of Solvang from the city of San Luis Obispo, where she managed a team of 18 employees as finance director.
Her prior experience includes working with the Santa Barbara County executive office, as well as private sector roles.
"As a member of the finance committee, I've worked very closely with Xenia on the development of the budget," Mayor Ryan Toussaint said in the statement. "Both [Councilman] Daniel Johnson and I have had a very positive experience with Xenia. She is very capable and will certainly excel with her new responsibilities."
Bradford received two degrees from UCSB, a bachelor of arts in business economics, with an emphasis in accounting, and a master's degree in economics, with an emphasis in business.
After attending UCSB, she continued higher education by earning a master's degree in public policy, with an emphasis in local government and international relations, from Pepperdine University's Graduate School of Public Policy.
She then attended Santa Barbara College of Law and graduated in 2008 with a juris doctorate.
Get local news delivered to your inbox!
Subscribe to our Daily Headlines newsletter.