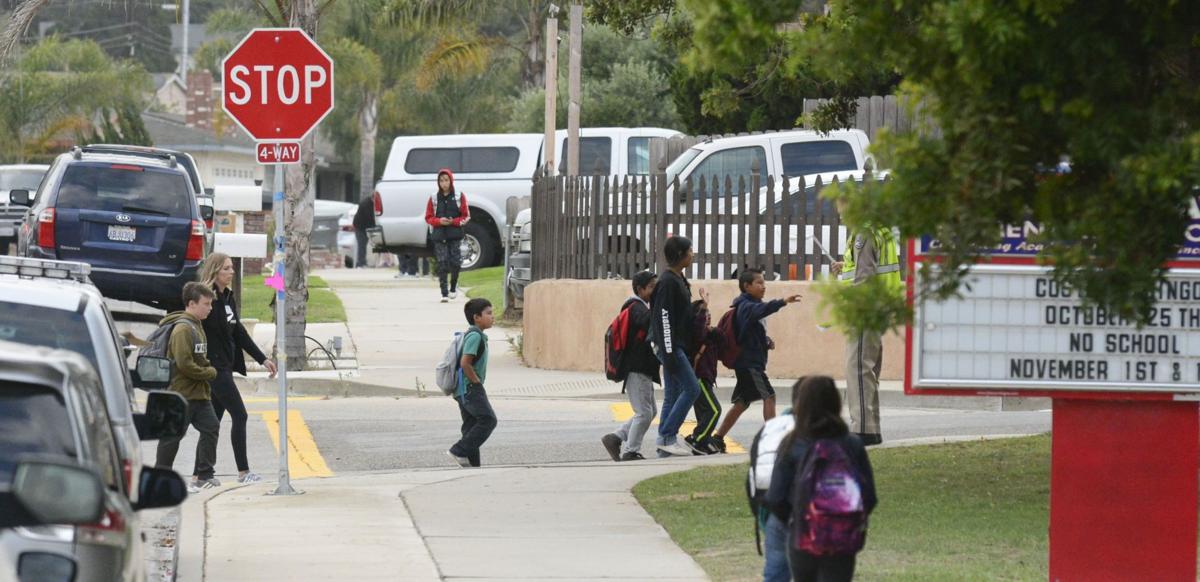 Superintendents from the Santa Maria-Bonita, Guadalupe Union, Orcutt Union and Santa Maria Joint-Union school districts said they will wait until next week to make their final decisions regarding the structure of the 2020-21 school year in an attempt to align plans between districts. 
Once the Santa Maria-Bonita and Guadalupe Union school districts are able to make final plan presentations to their boards next week, all four districts will have presented to their respective boards and will be able to make their plans together, superintendents said. 
Officials from all four districts said due to the overlap of families and students between the various districts, it will benefit the Santa Maria, Orcutt and Guadalupe areas to coordinate their reopening plans. 
"We are working closely with our neighboring districts because we do share families, and not only do we share families, but we share staff members, as some staff have children in other districts," said Holly Edds, Orcutt Union superintendent. 
While superintendents said they are considering three possible plans for the school year, including completely digital, completely in-person and blended instruction, high rates of COVID-19 in North County are causing them to lean away from a full return to in-person instruction.
However, considering the unpredictability of the virus, Santa Maria Joint-Union Superintendent Antonio Garcia said the districts are also preparing to transition between different models when needed.
"At some point, we are going to have to transition from one to the other, no matter where we start," Garcia said.
He added he is leaning toward a completely digital model for the upcoming school year, continuing the model adopted by schools in March. 
No matter what plan they choose, superintendents said they will be better prepared this time than during the initial shutdown in March, when they had to completely transition over a single weekend. 
"As we finished the school year, we really wanted to capture, 'what did we learn from that, and what were the best, more effective practices?'" said Santa Maria-Bonita Superintendent Luke Ontiveros. 
Moving forward, parents of children in public school districts will be granted the choice to not send their child to in-person school if the district elects a partial or complete in-person model, under new legislation within Assembly Bill 77, a trailer bill to the state budget. 
"Either way, parents will have the option for distance learning," Edds said. 
In surveys of parents and staff members, districts saw mixed reactions regarding a return to in-person classes, superintendents said. 
Guadalupe Union Superintendent Emilio Handall said the district's survey found that approximately 90% of responding staff members were open to resuming in-person classes, with a far lower percentage of parents showing the same enthusiasm. 
"It's indicating to me that they're prepared to come back, but our families, not so much," Handall said. 
In the Santa Maria Joint-Union district, Garcia said survey results demonstrated that staff preferred a fully digital model more than in-person instruction, while Edds said approximately 65% of both parents and staff in the Orcutt Union district preferred to resume fully in-person versus digitally. 
What will ultimately guide their decision, superintendents said, is the safety of students and staff.
"Our primary concern is, what's going to be the impact on the public health situation?" Ontiveros said. "Reorientation of 2020-21 school year is something public schools across the country are navigating, especially in North Santa Barbara County."
Get local news delivered to your inbox!
Subscribe to our Daily Headlines newsletter.