A decades-old Santa Maria institution, the Hi-Way Drive-in, is up for sale and the site may be redeveloped for housing or another commercial use. 
The 8.89-acre site, located at 3170 Santa Maria Way, was listed for sale by Lee & Associates with an asking price of $3.33 million. 
According to the listing, which suggests the site could be used for housing or other development, the property has been owned and operated as a drive-in theater for the past 60 years.
In recent years, it also hosted a swap meet and flea market once a week.
The property is now surrounded by residential development.
Santa Maria Community Development Manager Chuen Ng said the city had received inquiries about possible alternative uses at the property from "various parties."
Ng said the property is currently designated for commercial use, and any change from that would require a land use amendment and zone change with hearings before the Planning Commission and City Council.
"We are supportive of a use and development that would support the city's economic development or housing goals," he said. "We also recommend that the use would be compatible with the surrounding area."
While the Hi-Way Drive-In has posted a movie schedule on its website through the end of the month, it's unclear what the future holds for the theater.
Reached by phone on Friday, a Hi-Way Drive-In employee said she was unable to comment on the future of the business. 
"The only thing that we know is it's up for sale," said the woman, who declined to give her name. "I talked to the owner and, until it's actually in escrow, that's all I can say."
The single-screen theater has been the sole drive-in located in Santa Maria since the demolition of the Park Aire Drive-In in 1999.
The old Park Aire lot, which was located off East Donovan Road, has since been replaced with residential development.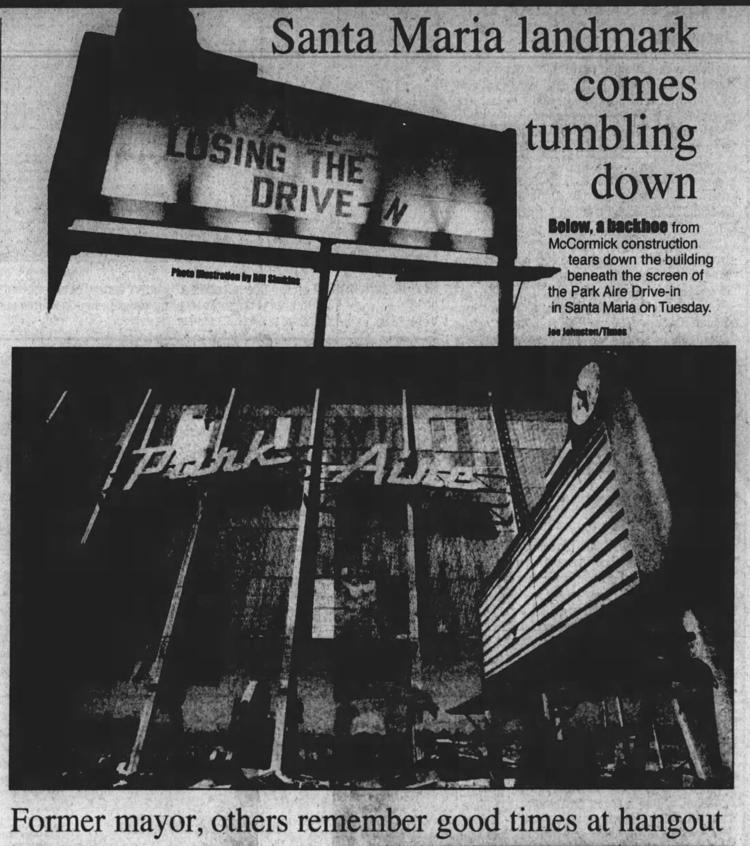 In Lompoc, the old Valley Drive-In remains standing but has been shuttered since 1998.
There were over 4,000 drive-in theaters across the country in the late 1950s, but that number has dwindled to 317 as increasing property values made selling for redevelopment an attractive option for theater owners, according to association.  
The possible closure of Santa Maria's theater would leave San Luis Obispo's Sunset Drive-In as the Central Coast's sole remaining drive-in.
Razi Syed covers Santa Maria City Government for Lee Central Coast Newspapers.  Follow him on Twitter @razisyed
Get local news delivered to your inbox!
Subscribe to our Daily Headlines newsletter.