The Santa Maria Philharmonic presented its 8th annual Youth Showcase at Gloria Dei Lutheran Church in Orcutt on Sunday, Feb. 16.
The showcase featured eight talented, young musicians, each performing classical pieces for piano, French horn, cello or voice.
The musicians, ages eight to 18, had to earn their spot in the program through an audition judged by professional musicians who graded them in technical ability, musical artistry and performance ability. 
Once accepted for the Showcase, students were provided professional coaching throughout the entire performance process.
Performers included: Colin Foster, 12, from Morro Bay, on piano and cello; Kate Kim, 8, from Santa Maria, on piano; Francesca Osgood, 12, from San Luis Obispo, on piano; Suri Kim, 11, from Santa Maria, on piano; Joseph Galicinao, 16, from Santa Maria, on French horn; Isabella Osgood, 16, from San Luis Obispo, on piano; Andy Shen, 13, from San Luis Obispo, on piano; and Bridget Lee, 17, soprano from Santa Maria.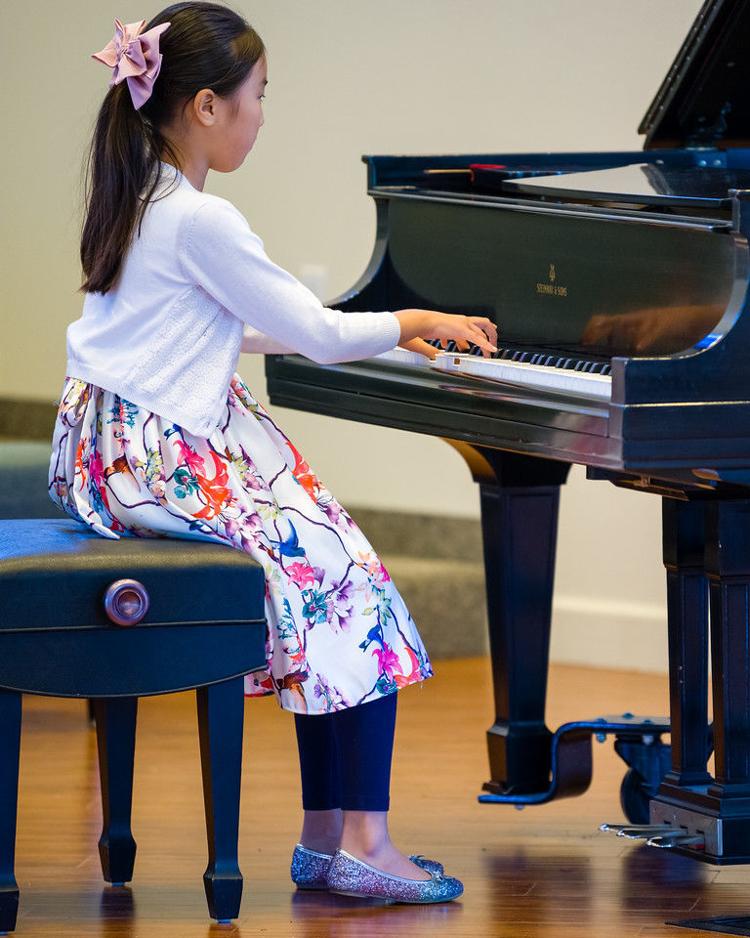 The program is headed by Dr. Lynne Garrett, who is a Board Advisor to the Santa Maria Philharmonic Society and a classically trained pianist and violinist.
"These recitals have become a very popular performance opportunity for youth in our community." said Garrett in a press release to the Times. "The artistry and level of accomplishment of these young performers is astounding."
Garrett, who offers piano instruction at her teaching studio in Orcutt, was among four local music teachers who had students participate in the event.
The Santa Maria Philharmonic Society provides live, classical listening experiences for all audiences with its subscription season, and helps fill the void of arts education in our schools by providing unique musical opportunities for children in Northern Santa Barbara County.
If you know a young musician who might be interested in auditioning for next year's Youth Showcase, visit the Philharmonic website to learn more at https://smphilharmonic.org/youth-showcase/
Get local news delivered to your inbox!
Subscribe to our Daily Headlines newsletter.