"It is never too late to pay tribute to the men and women who have served their nation with honor and valor," said event organizer Steve Lavagnino, who represents the 5th District on the Santa Barbara County Board of Supervisors and is currently its chairman. "These people uphold the finest traditions of our armed forces."
Several years ago, Lavagnino saw a "60 Minutes" episode that featured Stand Down San Diego.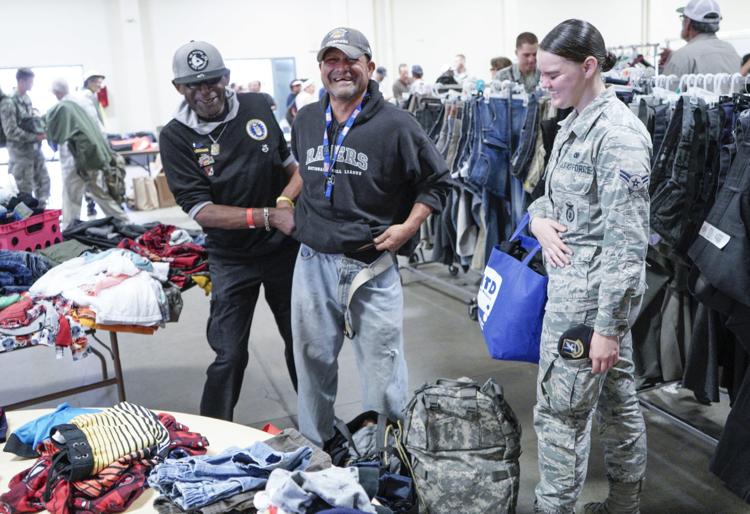 "I thought we could do that here and maybe we could change a few lives," said Lavagnino. "We started small and have now grown to where we have about 600 volunteers and a number of organizations that come out to offer much-needed services to our veterans, and it's all free.
"We really hope that we help the homeless veterans," he added. "It's estimated that between 15 and 20% of the homeless are veterans, and all of the volunteers and groups here are hoping we can have a positive impact on their lives."
"When you come out and see what they're doing, it's really inspiring — it's amazing," said former Santa Maria mayor, and Steve's dad, Larry Lavagnino, himself a 20-year Air Force veteran. "We had over 500 veterans that Stand Down helped last year. I'm very proud of what they've done here."
Army veteran Kelly Jackson was one of the beneficiaries.
"I was in the Army National Guard for 23 years, 16 of those years in active military duty," said Jackson, who lives in his van. "I was a medic for 23 years and couldn't get a job anywhere.
"Now I'm starting all over again as a bus driver, but an opportunity like this is great. The services are all here, they actually come to us, which is great."
The day began with a hot breakfast cooked up by the Santa Maria Elks Club barbecue team.
"We served 533 people a pancake, egg and sausage breakfast and we'll cook up a complete tri-tip lunch," said Elks barbecue crew chief Doug Shearer. "There was no cost to Stand Down.
"The Cattleman's Association provided the tri-tip, the Red Cross provided the drinks and NECA 413 — the electrical union — paid for everything else. We're preparing for more than 700 people for lunch."
Hot showers, haircuts and several medical services were also offered.
"We've set up a medical plaza with a lot of services," said Glenda Webb, a Dignity Health Center volunteer who was in charge of the plaza. "We have a doctor here, a dentist and a podiatrist, and veterans can get free eye tests, flu shots, blood pressure and blood sugar tests.
"There's even a veterinarian on site to check out their pets. It's wonderful to be out here today, helping to take care of our veterans."
You have free articles remaining.
The Fairpark Convention Center was packed with service providers.
Veterans were offered help with housing and family services and given legal advice.
Vets could also take some time to find out how they could get back into the workforce or go back to school.
"We provide work for experienced plumbers," said Nick Harvey of the Santa Barbara County Plumbers and Pipefitters Union, Local 114. "We have a programs call 'VIP,' Veterans in Plumbing, and we've partnered with Veterans in Hard Hats.
"We provide training and a five-year apprenticeship program to help veterans get jobs in the plumbing trade," he explained. "Vets in Hardhats does the same to get them mostly into welding. We want to let veterans know there really are career opportunities out there."
"Veterans should also consider continuing their education," said Lorene Alexander, the admissions counselor and military student adviser at San Jose's William Jessup University. "We have several adult degree programs, and I'm here to meet veterans who want to go back to school."
The veterans who wanted a bit of help were aided by 150 airmen and -women, volunteers from Vandenberg Air Force Base, who acted as guardian angels for homeless veterans.
"This is good to take part in," said Airman 1st Class Myiah Kenney, a 22-year-old Texan assigned to VAFB. "I get to meet new people and make new friends. My husband and father are vets, too. It's for a good cause, and it's good to be able to help."
The most popular stops were the Fountain Pavilion and Convention Center, where veterans could get free shoes, socks and other clothing, blankets and towels, backpacks, duffel bags and hygiene products.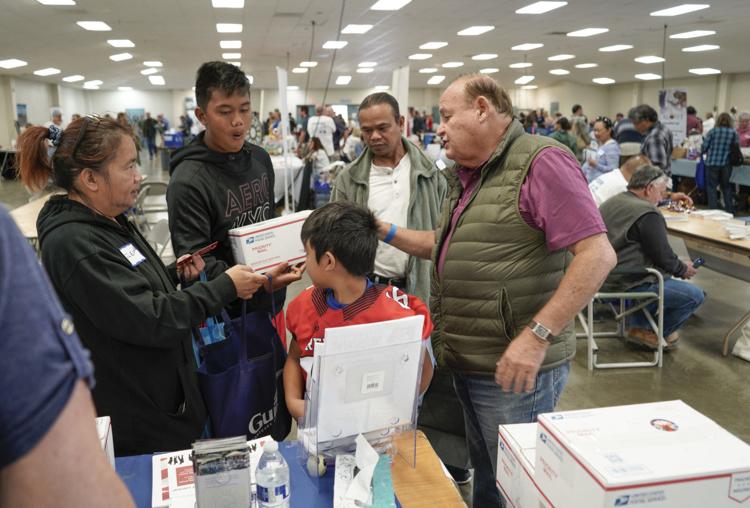 "I write a federal grant proposal every year," said Heather Gardner of the Homeless Veteran Reintegration Program of the Santa Barbara County Department of Social Services. "We get $7,000 specifically to buy goods for homeless veterans so we buy boots, shoes and socks. We'll give out 200 new pairs of shoes.
"My husband and I both come from military families so this is dear to my heart."
"I'm always here. I started when it started, and I'm one of the first volunteers you run into," said Santa Maria Mayor Alice Patino, who was manning the volunteer gate, taking some time out from her 56th wedding anniversary celebration. "This is a great event for our veterans, and I'm happy to be a part of it."
"It's a great day when you can help a veteran, especially those who may be in need of some help," said Steve Lavagnino. "As much as we all help them, I think they help us more. It's a real chance for our community to show support for the men and women who have served us all so well."
101919 Stand Down 02.jpg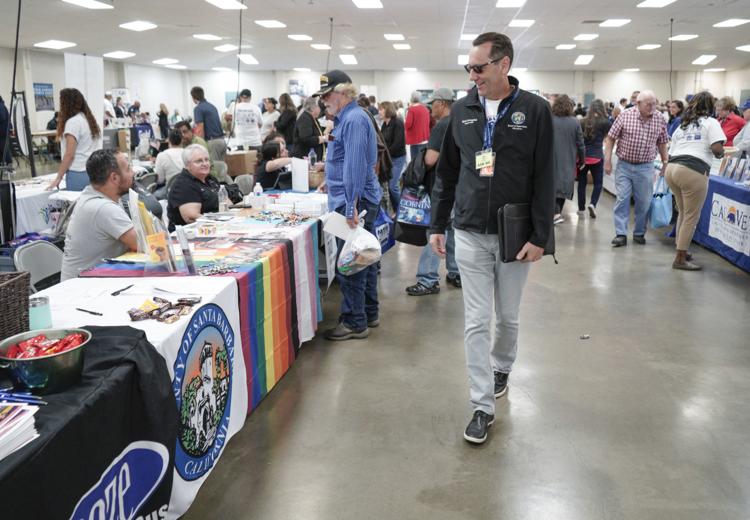 101919 Stand Down 01.jpg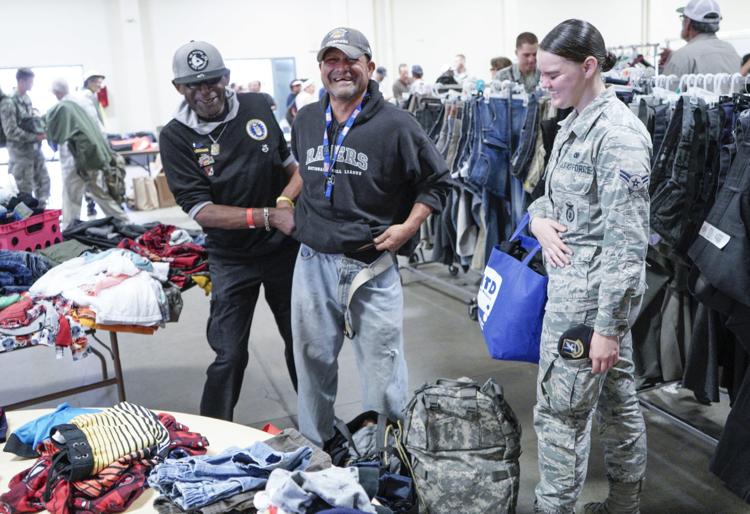 101919 Stand Down 03.jpg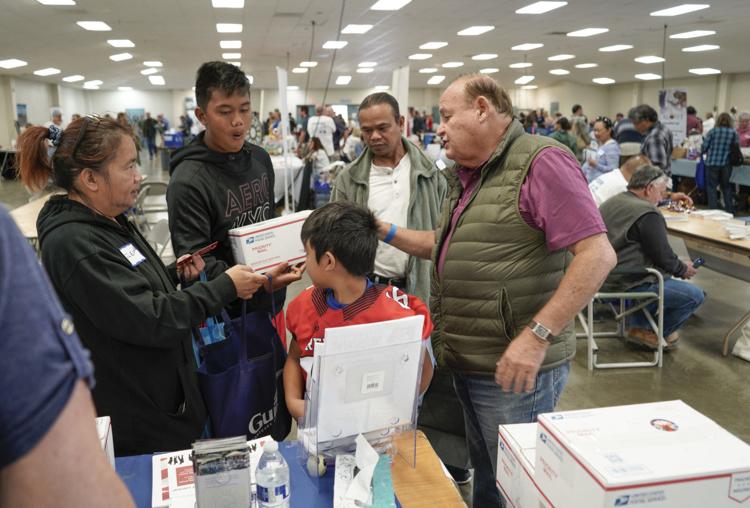 101919 Stand Down 04.jpg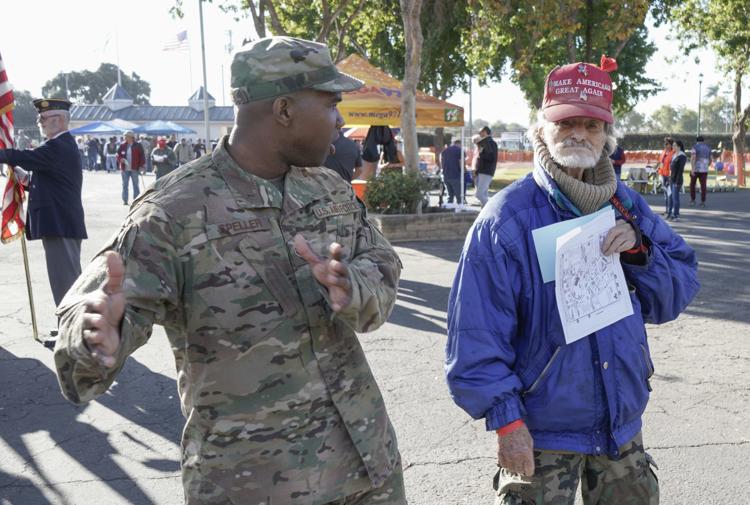 101919 Stand Down 05.jpg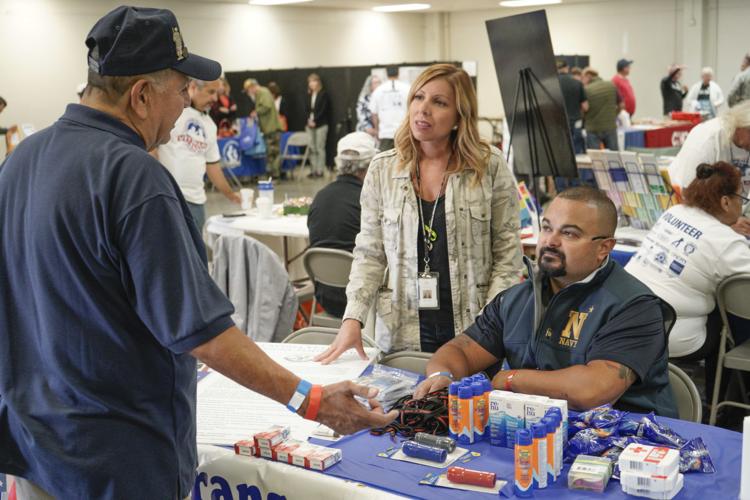 101919 Stand Down 06.jpg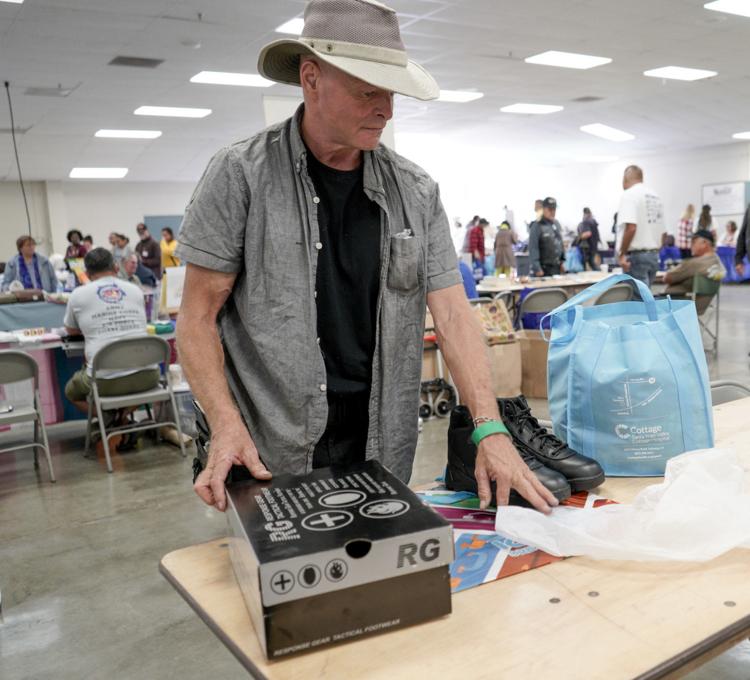 101919 Stand Down 07.jpg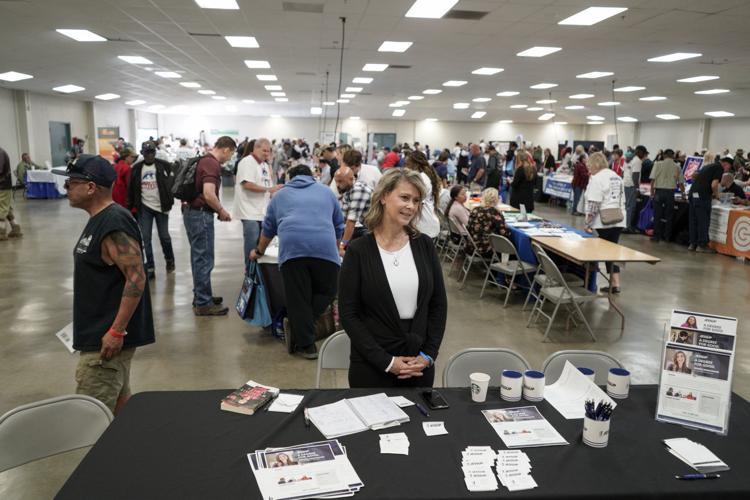 101919 Stand Down 08.jpg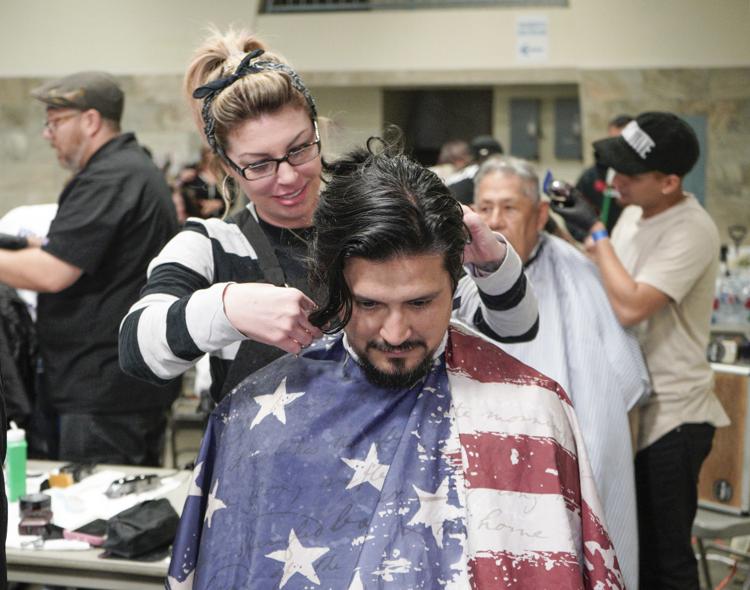 101919 Stand Down 09.jpg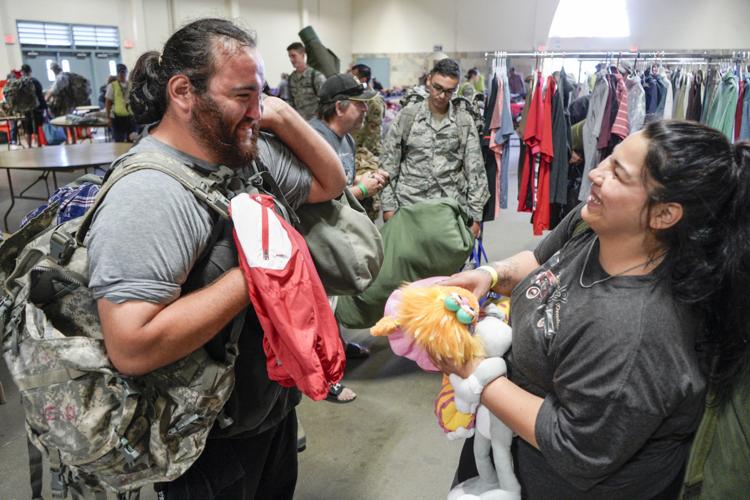 101919 Stand Down 10.jpg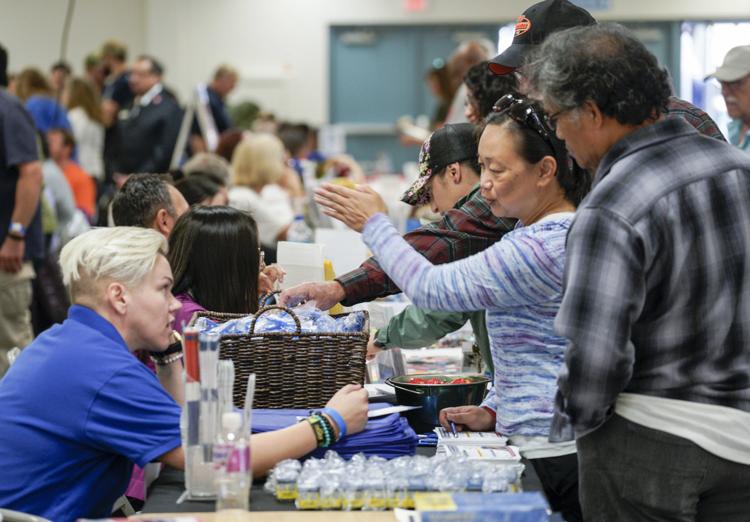 101919 Stand Down 11.jpg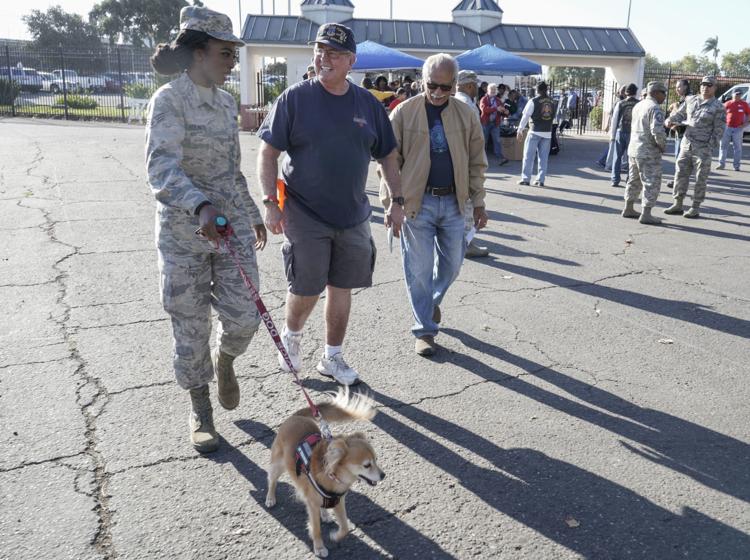 101919 Stand Down 12.jpg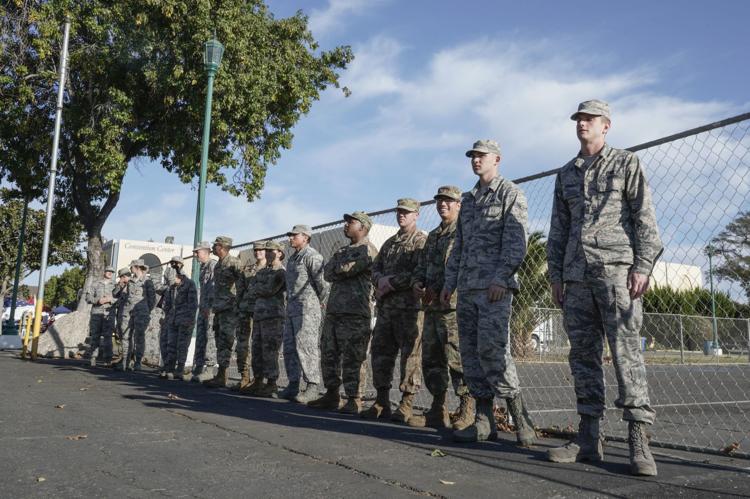 101919 Stand Down 13.jpg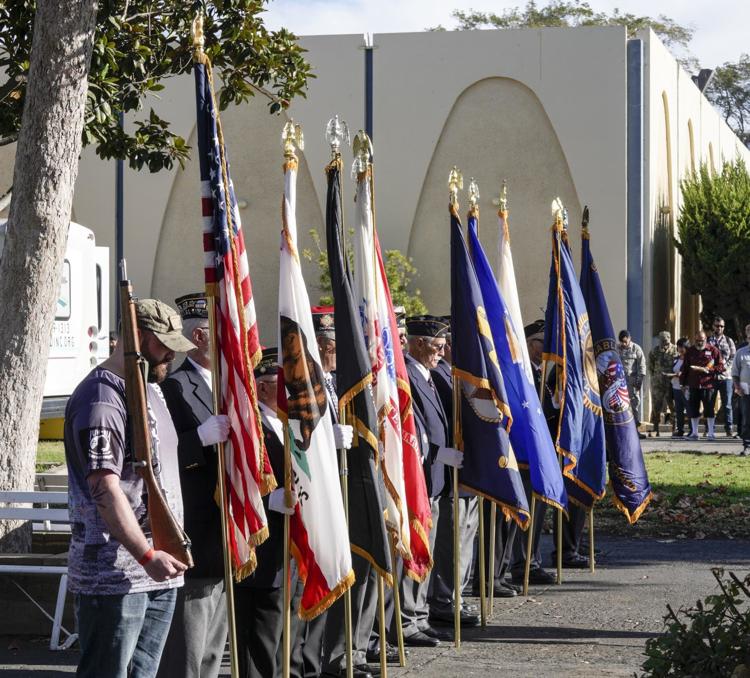 101919 Stand Down 14.jpg