Since starting its surveillance camera registry six months ago, the Santa Maria Police Department has added over 80 homeowners and businesses and rolled out a system mapping the location of each camera throughout the city.
First introduced last August, the program calls for any business or homeowner with security cameras to register online with the city by providing Santa Maria police with information like their address, contact information and the number and type of cameras they own. If police officers wanted access to any footage captured, they would contact the camera's owner to request it.
Over the last two months, police officers have rolled out a mapping system that plots the location of each of the more than 80 cameras owned by city residents and local businesses, along with 35 city-owned cameras.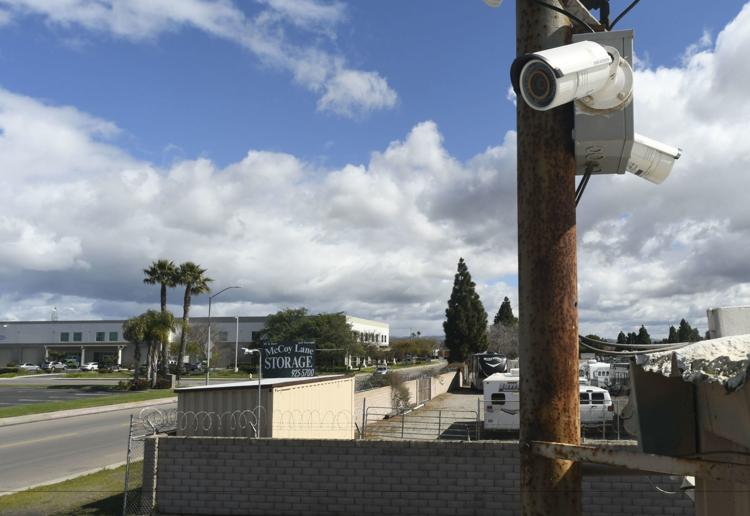 The goal is to expedite investigations and deter crime, said Sgt. Eligio Lara.
On Wednesday, Lara pulled up the Police Department's mapping system on his computer. The color-coded map shows the city with resident cameras marked with orange dots, business cameras marked with red dots and city-operated cameras marked in yellow and green-colored cross marks. Altogether, there are around 115 cameras.
The map shows cameras registered with the police covering nearly all of the city's neighborhoods. When any of the marks signifying a camera is clicked on, it provides the name of the camera owner, property address and contact information.
Lara asked that the Santa Maria Times not photograph the map to respect the privacy of residents who registered their cameras with the city.
Tammy Mogavero, who runs McCoy Lane Storage, is one of the 80 people who have registered cameras with the police.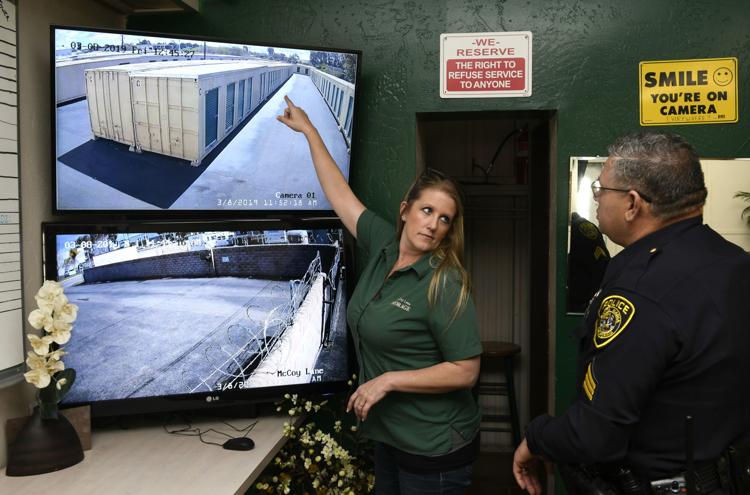 During the past several months, the 46-camera surveillance system at McCoy Lane Storage, which covers the property and surrounding streets, has already been used to arrest a suspect who drove down McCoy Lane in a stolen vehicle, Mogavero said.
"We're a big storage facility and I wanted [Santa Maria Police] to be aware if anything was going on because if I captured anything, it'd help them catch someone faster," she said. "With the crime here in Santa Maria, I think everyone should register. The more eyes Santa Maria Police has on-site at the actual time of a crime, it helps everyone out."
Lara said the registry will help guide the start of any major police investigation.
"If we have a shooting, we're going to canvas the area and go house by house," he said. "But at the beginning, we're going to look at this map and start there because we know there's a camera there for sure. So that's where we're going to send officers to start off the investigation because, in investigations, the first 48 hours are the most important."
Lara said when people register their cameras, it means they are likely to cooperate with law enforcement.
"If people are willing to register them, more likely they are law enforcement supporters," he said. "So it's easier for us to work with them. Sometimes we find certain cameras but people don't want to answer the door or this or that."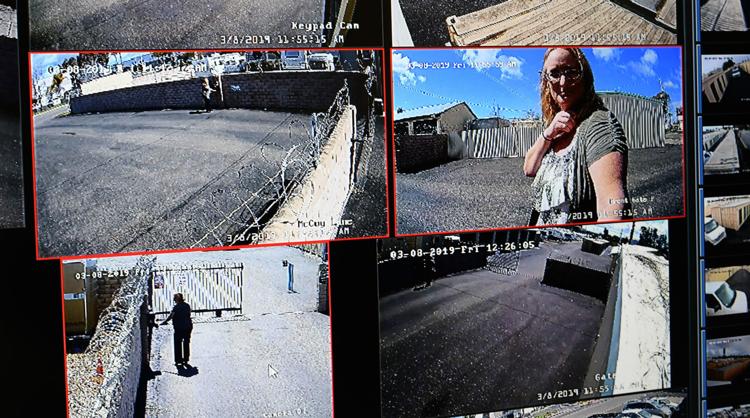 Lara pointed out that a small number of cameras in a neighborhood can help protect a large number of homes as the suspects are likely to be caught on video while either casing the neighborhood or while arriving at or fleeing the area.
Ultimately, the goal is to speed up criminal investigations and deter crime, Lara said.
"It sends a strong message to the criminal element that the community and law enforcement are working as a team," he said. "It's not big brother watching you — it's neighbors watching out for each other."
"There's a lot of cameras out there," he said. "There's not a lot of places you can go [without being captured on camera]. If we do our jobs the correct way, we're going to find video."
Lara said the city has gotten requests from other law enforcement agencies to help assist with crimes.
"[The California Highway Patrol] has already called about our registry system," he said. "They were investigating an accident or something where the car went through Broadway and wanted to know which businesses to go to for footage."
Lara said the goal is to eventually expand to over 200 cameras across the city.
"The technology is out there — let's take advantage of it," he said.