A Santa Maria proposal to bring animal control field operations in-house and contract out sheltering has raised concerns among local animal advocates, who say the move could result in a reduced standard of service.
City officials, however, say the move is needed to reduce costs, and that the decision will hinge on the responses to a request for proposal asking potential suppliers to submit business plans through a bidding process. Responses to the animal services RFP are due Friday.
Santa Maria now contracts both its animal control and municipal shelter services to Santa Barbara County Animal Services. The county agency also has similar arrangements with the cities of Lompoc, Guadalupe, Buellton, Solvang and Goleta.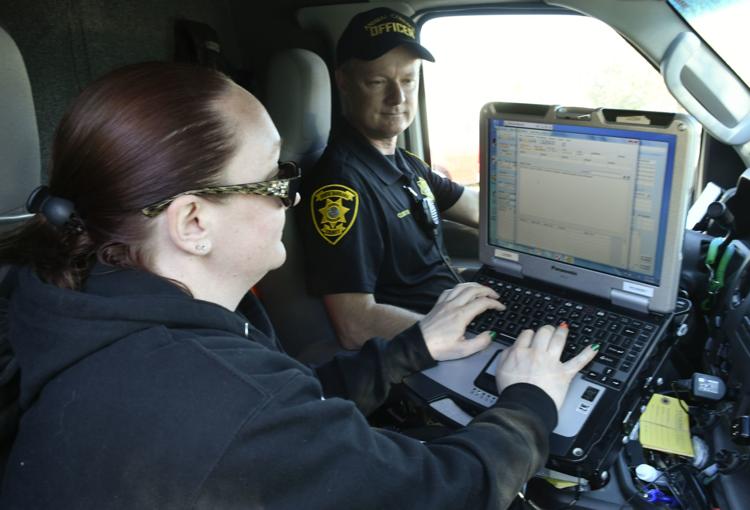 As part of that contract, County Animal Services officers replied to over 5,300 calls from the city of Santa Maria during the 2017-18 fiscal year, including 348 emergency night calls. Those calls involved responding to reports of stray dogs and cats, injured wildlife and dead animals, among other issues.
The contract with the county will cost around $800,000 for the 2019-20 fiscal year and city officials project it will continue to increase, said Alex Posada, director of the Recreation and Parks Department, which is handling the request for proposal process.
Santa Maria's proposed solution
In an effort to reduce that cost, officials have proposed having Santa Maria city employees perform animal control field services and finding a facility that will shelter animals under contract with the city for around $600,000 each year.
Santa Maria put out the RFP in January asking local animal services organizations to forward bids for sheltering services.
The RFP stated the city's cost with County Animal Services surpassed $500,000 during the 2010-11 fiscal year and that it was approaching $800,000 for 2019-20.
Posada said that the effort to outsource was done in the hope that the city could provide city residents with a better level of animal service at a lower cost to taxpayers.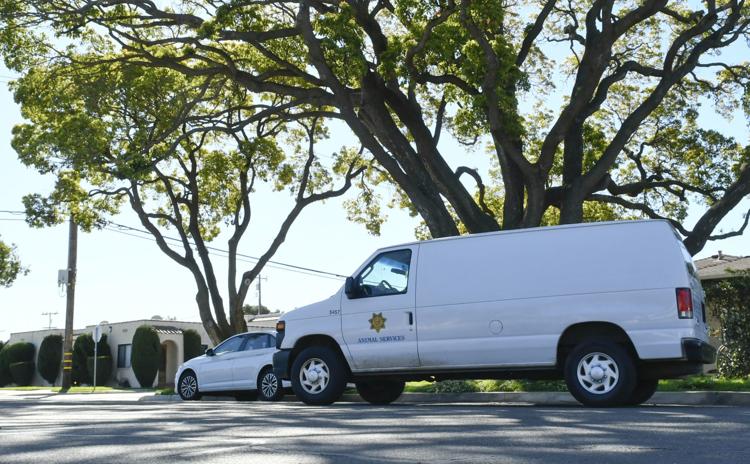 "The cost has dramatically increased over the last five years and if it continues, it'll top a million dollars a year," Posada said. "It's just not sustainable."
Morgan Hill, an affluent community in the San Francisco Bay Area, and Santa Barbara are two California cities that conduct animal control with city employees and contract out sheltering that served as models for what animal services in Santa Maria might look like, Posada said.
Posada said it was too early to say what Santa Maria's animal control operations might look like, but he expected that a certain number of officers would go through the necessary animal control training and serve as "dual use" employees that perform animal-related services as needed and otherwise work as either a City Ranger or police officer.
Concerns raised
Officials at the Santa Maria Valley Humane Society, County Animal Services and the Santa Barbara County Animal Care Foundation worry, however, that reduction in cost could impact the quality of animal services in Santa Maria and the surrounding area.
Linda Greco, a co-founder and president of the Santa Barbara County Animal Care Foundation, said while Santa Barbara has successfully performed animal control services, it handles fewer calls than Santa Maria.
The county as a whole takes in around 6,000 animals and the city of Santa Maria alone accounts for 2,000 of them, Greco said.
County Animal Services Interim Director Dori Villalon questioned whether the city's plan to have animal control performed by either City Rangers or police officers would work, given the volume of calls for service Santa Maria accounts for.
"It's over 5,300 calls a year," Villalon said. "Santa Maria is our busiest jurisdiction. We do about 16,000 total calls a year and 5,300 are coming out of the city of Santa Maria."
Villalon points to the county's 93 percent live release rate as a measure of the agency's success. The rate measures the number of animals that enter alive and leave alive.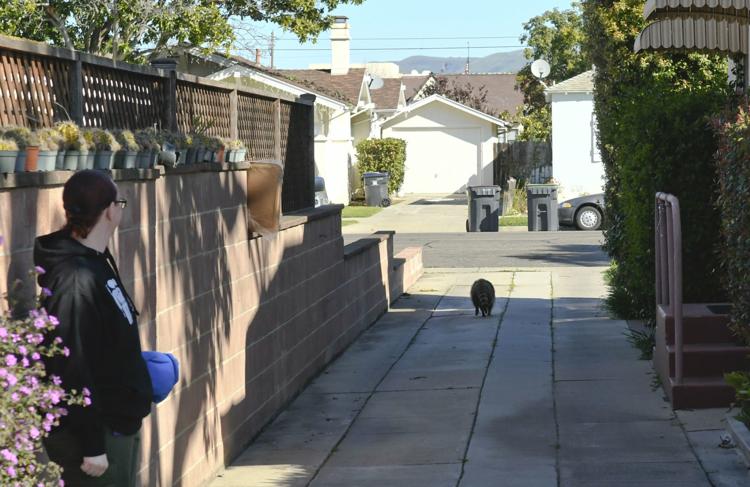 "We have a really unique county in that we have such a high live release rate countywide," she said. "There's a lot of people really invested in keeping that high live release rate and I think it makes us all a little apprehensive when there's a possibility for change. We don't want to lose that quality of care that we've come to establish, not just for the county but also for the city of Santa Maria."
Villalon described the county's various organizations as operating together in a system that helps place homeless animals in good homes and contributes to the high live release rate.
The way it works, Villalon explained: County Animal Services performs animal control operations and serves as Santa Maria's municipal shelter, taking in all strays and any owner-surrendered pets that show up at its doors; local nonprofits, like the Santa Barbara Animal Care Foundation, spend tens of thousands of dollars to assist with veterinary expenses the county is unable to cover; and private shelters, like the Santa Maria Valley Humane Society, take in owner-surrendered pets in addition to transfers of scores of animals each year from County Animal Services when the need for more space arises at the county's facilities.
Responses to the proposal
Posada said County Animal Services, Santa Maria Valley Humane Society and Woods Humane Society all requested additional information about the RFP.
Santa Maria Valley Humane Society Executive Director Sean Hawkins said the Humane Society did a careful analysis of its cost and determined the city's budget was just insufficient for services that were required.
"We're not going to reduce our level of care to provide for the city's animal shelter contract," Hawkins said. "I think there was the concept with some at the city that they could save money by taking it away from the county. I don't think that's the case."
In a letter sent to the city, Hawkins stated, "With the cost of hiring additional veterinary medical, animal care, and clerical staff to deliver the services anticipated by the contract, we estimate the true cost of services to be $933,127. A $600,000 contract guarantee and a projected $250,000 income from licenses, fines and fees does not cover the cost of the care and services provided."
The decision came down to funds, Hawkins said.
"We would do an awesome job but we can't take on the city's animal shelter contract and then fundraise to support the city. "
What happens next
Posada said after the bidding ends on March 22, city officials will spend four to eight weeks analyzing the responses and then go to the City Council with a presentation.
"Obviously, if there's no benefit that we can see [from bringing animal control services in-house], we'll continue to stay with the county," he said. "If we decide we're not going to stay with the county, it would most likely come to council around June and there would be certain time for transition that's required as part of the current contract."
Hawkins said he understood the city's desire to be fiscally responsible but argued animal services wasn't the place to cut funding.
"Animal services is always an easy one to cut back because not everybody sees it every day," he said. "But if it's not funded, then everybody sees it. Then you get strays, bite cases, uncontrolled litters of puppies and kittens and all those things that happen when you don't do a good job with animal services. We would challenge the city to look at spending more money on animal services and not less."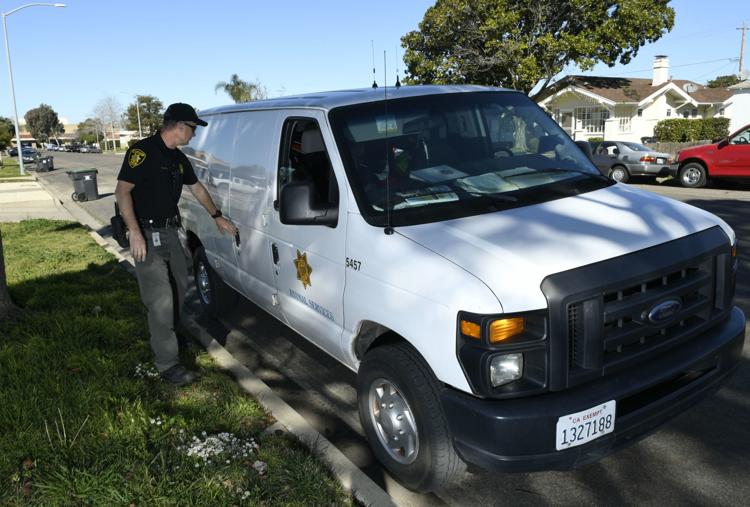 Razi Syed covers Santa Maria City Government for Lee Central Coast Newspapers.  Follow him on Twitter @razisyed
Get local news delivered to your inbox!
Subscribe to our Daily Headlines newsletter.