Santa Barbara County sheriff's officials are searching for a Santa Maria man after he allegedly fled from deputies during a traffic stop and crashed his vehicle through a concrete gate into a kids play area Tuesday.
Around 2 p.m. Tuesday, Saam Massoudi, 33, was driving a black Dodge Caravan when he failed to come to a complete stop at the intersection of Duvali Drive and Estriga Court, according to a sheriff's spokesman. As deputies attempted to conduct a traffic stop, Massoudi allegedly drove off, lost control of his minivan and crashed through a concrete gate into the kids play area at the Westgate Courtyards Apartments.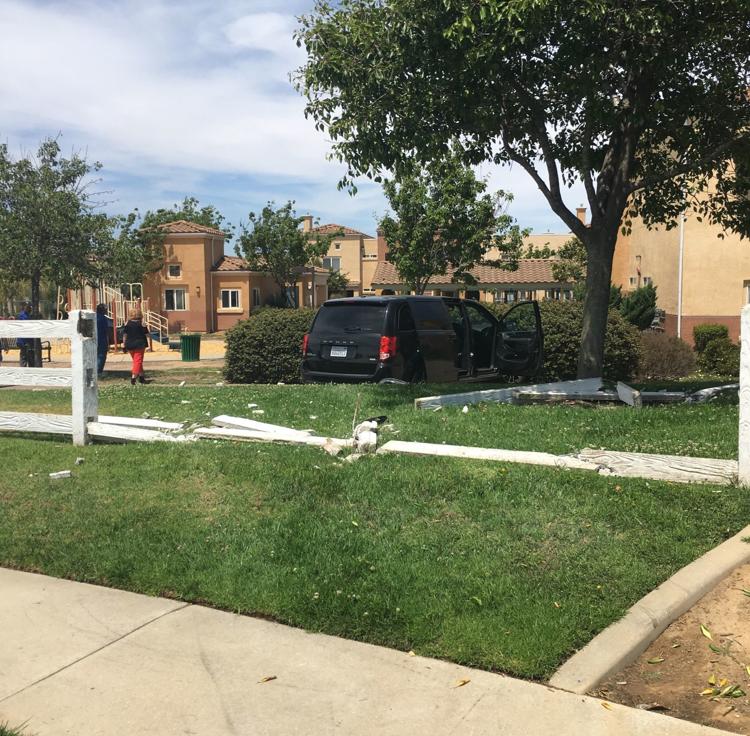 Massoudi and an unknown passenger fled from the vehicle, the spokesman said. With assistance from the Santa Maria Police Department, along with police and sheriff K9 units, officers and deputies unsuccessfully searched for Massoudi.
Deputies did find a bag containing around 35 grams of suspected methamphetamine and a digital scale during a search of the Dodge Caravan, according to the spokesman. 
During a probation sweep last October, Massoudi was arrested after he reportedly hid in an attic of a home in the 1900 block of Estriga Court while Santa Maria Police and California Highway Patrol officers conducted a probation search.  As Massoudi was then-wanted for being a felon in possession of a firearm, officers remained outside the home, knocked on the front door and yelled for Massoudi to surrender. He was arrested after an hourslong standoff, which involved officers deploying tear gas into the home and evacuating several nearby houses.
Massoudi is wanted by the Sheriff's Office for outstanding felony warrants, in addition to several charges from Tuesday, which include willfully fleeing law enforcement officers in a vehicle without disregard for the safety of others, hit-and-run, and possession of methamphetamine for sales.
Anyone who knows of Massoudi's whereabouts is asked to call the Sheriff's Office at 805-683-2724. Anonymous tips can be left at 805-681-4171 or by visiting www.sbsheriff.org/home/anonymous-tip/