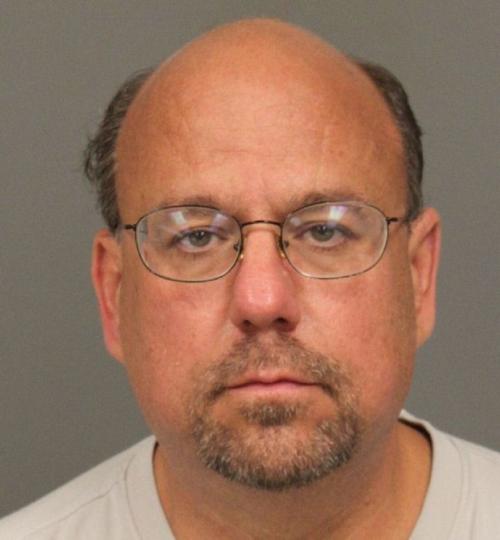 Detectives reportedly found hundreds of digital images of minors engaging in sexual sadism and masochism on a Santa Maria High School English teacher's computer after he was arrested last month on suspicion of distributing child pornography from his home.
Michael David Smith, 53, was arrested at his Santa Margarita home Jan. 22 after the San Luis Obispo County Sheriff's Department received a report he had been collecting child pornography on his personal computer.
He was arraigned Thursday afternoon on felony charges of possessing and distributing child porn but didn't enter a plea during the hearing, which was postponed until April 2, according to the District Attorney's Office. 
If convicted of both charges, Smith faces a maximum of eight years in state prison.
Investigators seized computers, laptops, external hard drives, memory cards and DVDs from the teacher's home, where they allegedly discovered more than 600 images of child porn and 10 or more images involving a "prepubescent minor and minor who had not attained 12 years of age," according to the complaint filed against Smith. 
The Santa Maria Joint Union High School District placed Smith on leave following his arrest. He posted bail soon after and has been out of custody since. 
He's been employed by the school district for the past 20-plus years and served as a chairman of sorts for the boys basketball program, either as a head coach or assistant for the varsity and junior varsity teams.
Smith's arrest came less than a year after former Santa Maria boys basketball coach Brian Hook was arrested and charged with four counts of sex with a minor. Hook was a Pioneer Valley's varsity girls basketball coach at the time of his February 2014 arrest.
April Charlton covers South San Luis Obispo County for Lee Central Coast Newspapers. Follow her on Twitter @WordsDawn.  
Get local news delivered to your inbox!
Subscribe to our Daily Headlines newsletter.