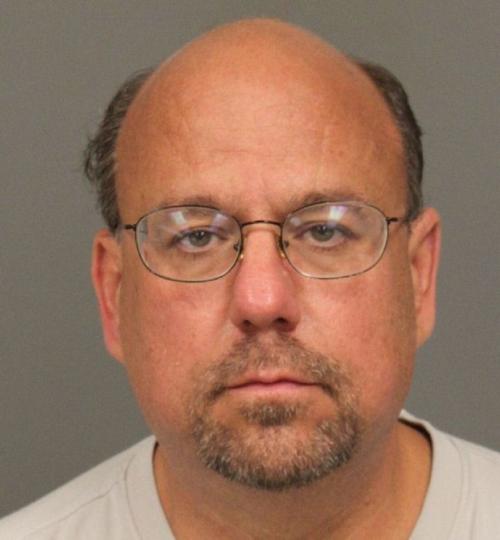 A Santa Maria High School teacher has been arrested on suspicion of possession and distribution of child pornography, according to the San Luis Obispo County Sheriff's Department.
San Luis Obispo County sheriff's detectives arrested Michael David Smith, 53, Thursday at his home in Santa Margarita after they received a report that he had been collecting the pornography on his home computer.
Smith is an English teacher and assistant coach for the varsity boys basketball team, which plays tonight at Cabrillo High School.
Detectives seized computers, laptops, external hard drives, memory cards and DVDs at Smith's rural San Luis Obispo County home. They found several images of prepubescent children engaged in sexual acts on one of the hard drives, according to the Sheriff's Department.
"There is no indication at this point that this happened at the school," said Sheriff's Department spokesman Tony Cipolla.
Cipolla also said there is no evidence that Smith was manufacturing child porn at his residence. The images appear to have been downloaded from the Internet and then distributed.
The Sheriff's Department is working with both the Santa Maria Police Department and the Santa Maria Joint Union High School District on the investigation.
"The Santa Maria Joint Union High School District has been notified by the San Luis Obispo County Sheriff's Department that they are investigating a report of alleged misconduct involving a staff member," said district spokesman Kenny Klein. "We are cooperating with law enforcement and will continue to do so during the investigation."
Smith was taken into custody and booked into San Luis Obispo County Jail. He posted bail Friday and has been released.
Get local news delivered to your inbox!
Subscribe to our Daily Headlines newsletter.