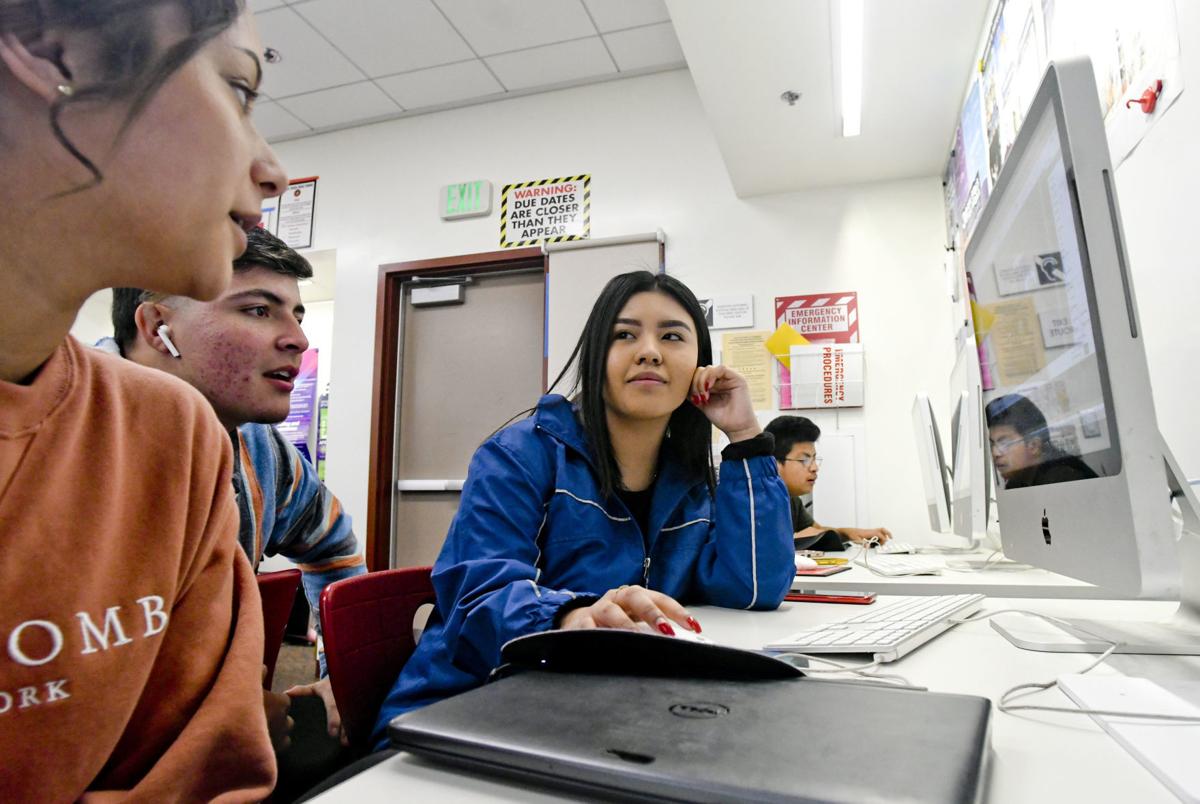 The student yearbook staff at Santa Maria High School have been nationally recognized for their work on the school's first bilingual yearbook. 
The high school's 2018-19 yearbook, now titled "Pura Vida," which translates as "awesome" or "cool," was the first bilingual edition to be printed with titles, quotes and interviews featured in both Spanish and English in order to reach a wider population of students and parents.
Hispanic and Latino students make up 95.7% of the student body at Santa Maria High School, according to data from the California Department of Education.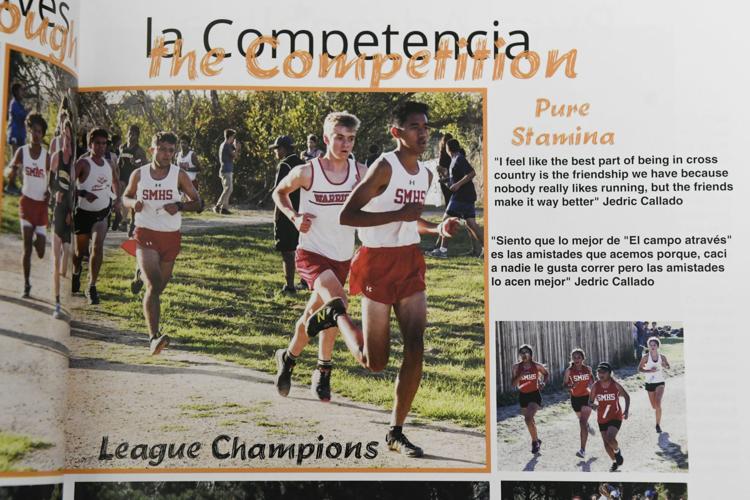 Despite the various bilingual resources the school offers to Spanish-speaking parents, the school's yearbook — previously titled "The Review" — had only ever been available in English.
Prior to last year's switch to a bilingual edition, yearbook adviser Tina van den Heever said yearbook sales were lagging compared to other schools in the district.
Now, she hopes more families will take advantage of the bilingual editions that are available. 
"Sales are starting to pick up because people see that it's bilingual and the kids really enjoy looking at the book, but I'm thinking it's still going to take some time to pick up enough to see a real substantial difference," van den Heever said.
Van den Heever said last year students lobbied for a change, and the class voted to make the book bilingual from that point on. 
"We needed to commit to it being totally bilingual or not at all," van den Heever said. 
Three students instrumental in making the change last year, according to van den Heever, are seniors Astrid Gonzalez Pacheco, Yesenia Gijon and Brenda Ballasteros.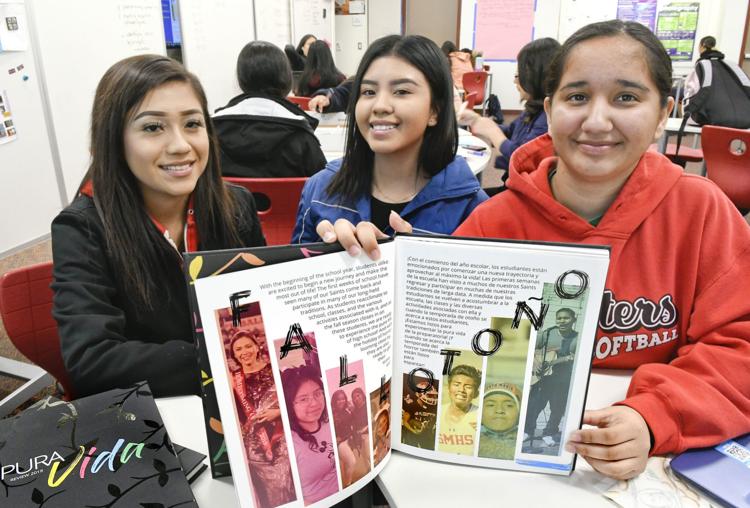 They now are working on the last yearbook of their high school careers and say they are excited to continue making it more accessible to members of the school community that are non-English-speaking or more comfortable using Spanish. 
You have free articles remaining.
Translations for the yearbook are completed by Liliana Espinoza, campus translator for Santa Maria High School. 
Gonzalez Pacheco, who has been on the yearbook staff since last year, said making the yearbook bilingual made sense for the Santa Maria High School community.
"Our numbers of Spanish speakers are pretty high," Gonzalez Pacheco said. "A lot of parents don't speak English, so they wouldn't buy it. But this year, they were able to get a yearbook." 
Yearbook editor Ballesteros, in her fourth year of being on staff, said the class wanted to transition to a bilingual yearbook to benefit not only parents but the Spanish-speaking students at the school as well.
"We thought more people would be able to understand and participate in the activities," Ballasteros said.
Gijon agreed, adding that being on the staff themselves helps them to feel more involved with the school as a whole. 
This year's yearbook theme is "A Closer Look," which Gijon said is playing off the idea of having 2020 vision.
For this edition, students are looking for ways to add more Spanish content to sections like Senior Superlatives.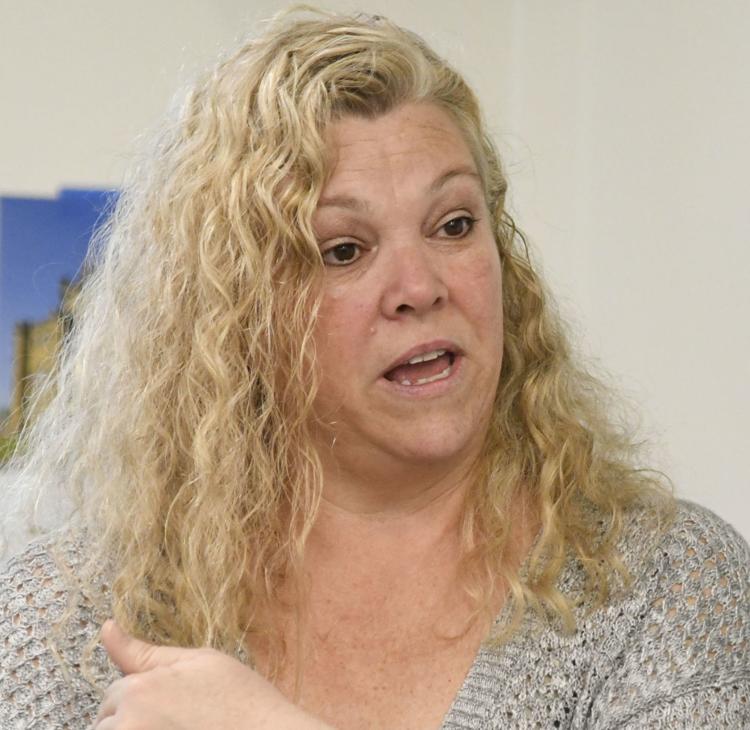 One idea was to identify the student body's "chismosa," a commonly used Spanish term that means "biggest gossip."
According to van den Heever, who has led the class for the last five years, the yearbook culture at the school has not been strong in the past, but she and the students have worked to make it a more prominent program. 
The class, which also houses the student newspaper Breeze, has grown from 15 to 33 students since last year.
Van den Heever said she is happy that more students want to participate in compiling memories from the school.
"It's an avenue for creativity," she said. "I tell them a lot, 'You may not know it right now, but in 10 years you'll really appreciate this book.'" 
This story was updated to correct the web address where yearbooks can be purchased. 
Laura Place covers city government for the Santa Maria Times.