The Beatles' chart-topping tune "Hey Jude" dominated the airwaves and actor Charlton Heston woke up in a not-too-distant future in "Planet of the Apes." President Lyndon B. Johnson, who escalated United States involvement in the Vietnam War, sat out the remaining year of his term as the 460 members of the Santa Maria High School Class of 1968 collected their diplomas.
This weekend, more than 100 members of the Class of '68 will travel from 13 states and converge on Santa Maria to celebrate their 50-year class reunion. Three days of food, socializing and even a little golf will mark the festivities, which kick off with a friendly meet and greet on Friday and end with a Santa Maria style barbecue at Pioneer Park on Sunday.
On Wednesday afternoon, two days before the official start to festivities, a group of six alumni gathered at the Santa Maria Country Club to reminisce about 1968. Carrying yearbooks, class rings or printouts from their 25-year reunion, the group of local graduates — Susan (Harney) Moats, Tom Martinez, George Johnston, Pam (Pedigo) Cordero, Arlene (Souza) Peterson and Terri (Jaquith) Arevalos — spent their afternoon laughing, joking and recounting their time in high school as simpler, cheaper and less stressful than it is now.
Twenty-five cents could get you a gallon of gas; roughly twice that amount could get you a plate of beans, two tortillas and a Pepsi from Connie's restaurant. Five loops up and down Broadway would get you the address of a party in the city or out in Tepusquet Canyon, a date for the dance or an invite to the drive-in. Their biggest stressor: Ms. Tabor, a seemingly all-knowing hall monitor donning an instantly recognizable red blazer.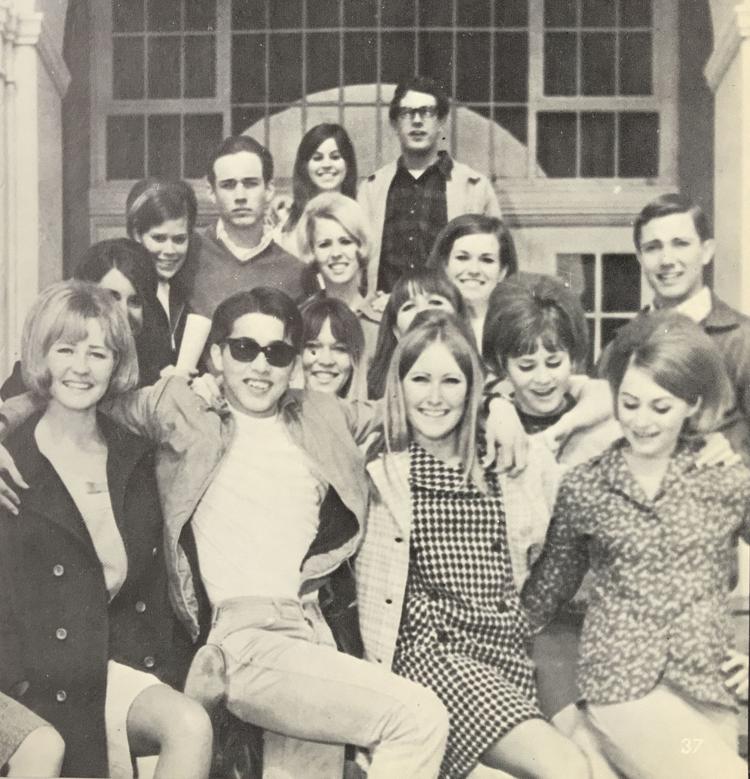 "You couldn't cut school or else she would chase you down the alley," joked Johnston, who retired after 38 years of work as a human resources director. "She would poke over the toilet stalls to see who was in there. She would see smoke coming out of the window of the boy's room and she would storm right in."
Retiring after a 42-year career as a cosmetologist, Arevalos said she's excited yet anxious to reconnect with out-of-state alumni she has not spoken with in decades.
"Eight of us have met monthly for dinner for the last 30 years," she said, "but we're anxious to see [the rest of] our classmates, some of whom we haven't seen in 50 years. We're probably not going to recognize them but they might recognize us."
Cordero, a retired medical office manager, is most interested in the Saturday morning campus tour and seeing how much has changed in the half-century since she roamed the halls.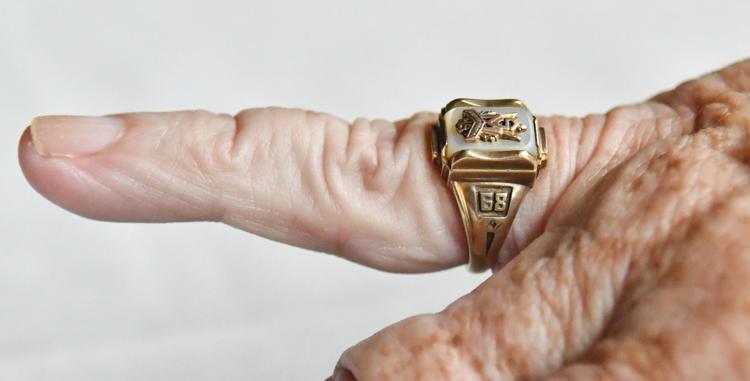 "The remodel is really nice," she said. "They made it look new and brought Ethel Pope back."
"The way we dress has changed more than anything over the last 50 years," added Moats, who will host Friday evening's social. "We couldn't wear pants to school; we wore dresses and skirts. We had to kneel in front of a board, and if your skirt or dress didn't touch the top of that board we'd have to go home and change." At the time, she said, women were only allowed to wear pants on campus during the week of the annual Elks Rodeo.
Peterson, an insurance agent for HUB international, said that while there were "gossip and cliques," bullying was not much of a problem at the campus. Car clubs like the Nomads, Dragons and Regents were prominent; gangs were not. Disagreements between the groups?
"Well if there was a problem, they would duke it out," she said.
Martinez, who served in the U.S. Army for three years during the Vietnam War, was remembered by the group as the athlete. A member of the school's football team and wrestling squad, Martinez returned to Santa Maria after completing his service to work as an architect.
"The interesting thing is that, when we were in school, you were a nerd if you were a good student," he recalled. His advice for current students: "Study hard right now and find a job you enjoy. School is only 18 years; work is closer to 40."