The first day of community COVID-19 testing in Santa Barbara County drew residents from as far as Santa Barbara and southern San Luis Obispo County to the Santa Maria Fairpark Convention Center for a free, 5-minute nasal swab test through federal health service OptumServe. 
The Fairpark testing site is the first of three OptumServe testing locations to be established, with locations in Lompoc and Santa Barbara expected to be announced and opened later this week. 
All 132 appointments were completely booked for Tuesday, with Wednesday filled as well, and appointment slots were beginning to fill for the rest of the week, according to public health officials. 
Santa Maria resident Teri Gray said she is happy to see testing being expanded in the county, and after taking into consideration her and her husband's age along with her underlying medical conditions, they decided to schedule an appointment for Tuesday. 
"I don't like to get caught up in paranoia or anything, but this is the first thing [like this] I've seen in my lifetime. The more screening we have, the better," she said. 
Testing is available to all individuals by appointment but prioritized to first responders, those with one or more symptoms of the virus and higher-risk individuals, including those over 65 and those with chronic medical conditions.
Gray and her husband both lost their medical insurance upon being laid off from their jobs, she said, so they were grateful the tests are free and available with or without insurance. 
"This is our first time without medical insurance. That's another reason we came today," Gray said. 
OptumServe's nasal swab tests are being performed at other testing sites throughout the state, including in neighboring San Luis Obispo and Ventura counties. 
Jackie Ruiz, spokeswoman for the Santa Barbara County Public Health Department, said individuals do not have to go to a site within their own county and may be scheduled for testing in another county if the location is more convenient.
"The state-run testing sites are open to all Californians," Ruiz said. "OptumServe will direct folks to their nearest location regardless of county of residence. Some of our South County residents are being directed to Ventura County at this time if that is the closest location to their home."
Arroyo Grande couple Christine and Robert Deming, along with Christine's brother Mike Murphy, said they all made testing appointments together and were scheduled for testing in Santa Maria. 
"This was an easy operation. It was really smooth," Murphy said of the scheduling and testing process. 
Ruth and Jerrry McDonough, on the other hand, drove up Tuesday morning from Santa Barbara but waited almost two hours after discovering the testing staff were on a break during their scheduled appointment time. 
In the end, Ruth was able to be tested, but Jerry was instructed to come back for another appointment due to scheduling issues.
"It's the first day, there are bound to be hiccups," Jerry said.
He added that although he was tested for COVID-19 in March after experiencing symptoms and his results came back negative, he and Ruth both wanted to be tested again to be safe. 
Testing appointments can be made online at 
lhi.care/covidtesting
 or by calling toll-free at 888-634-1123. 
Photos: Santa Maria Fairpark testing site draws residents from Santa Barbara, SLO counties
050520 Fairpark COVID-19 testing begins 03.jpg
Updated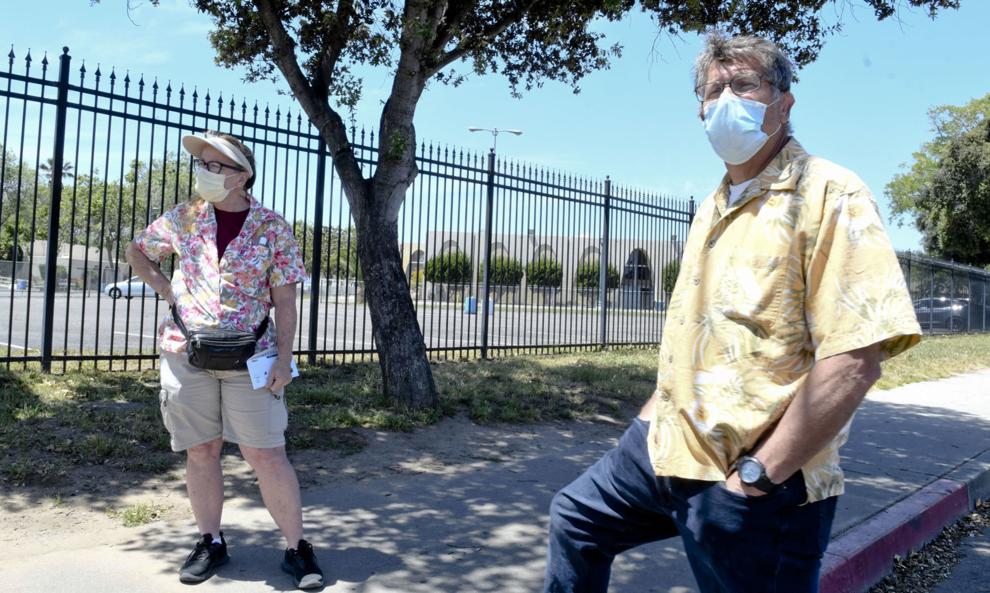 050520 Fairpark COVID-19 testing begins 04.jpg
Updated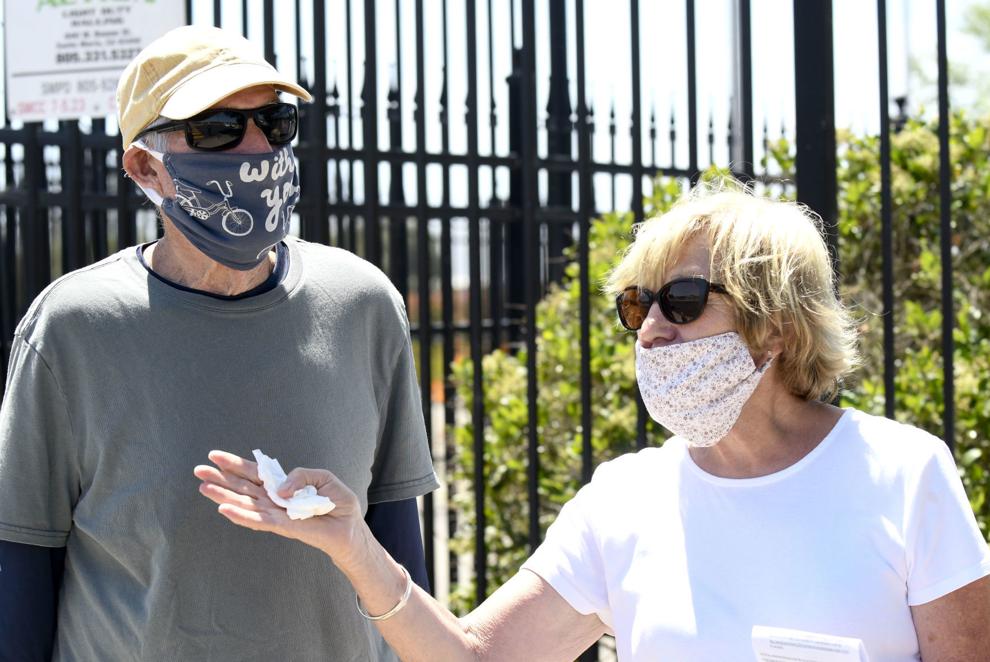 050520 Fairpark COVID-19 testing begins 05.jpg
Updated
050520 Fairpark COVID-19 testing begins 06.jpg
Updated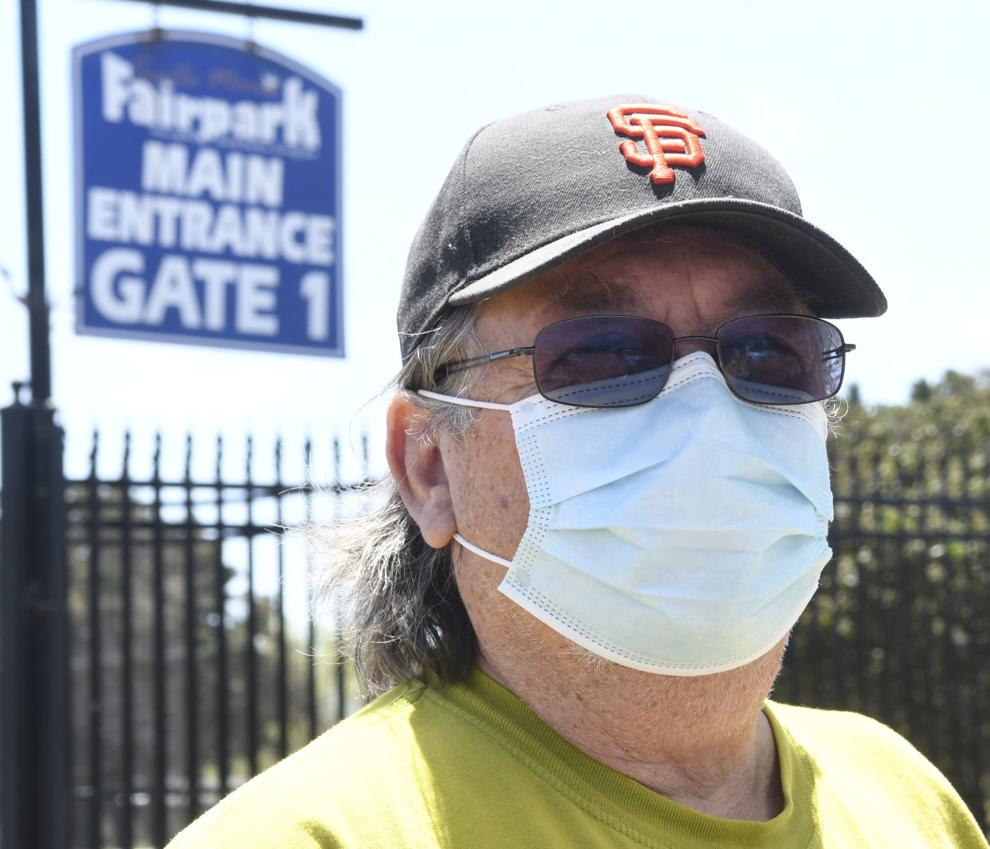 050520 Fairpark COVID-19 testing begins 01.jpg
Updated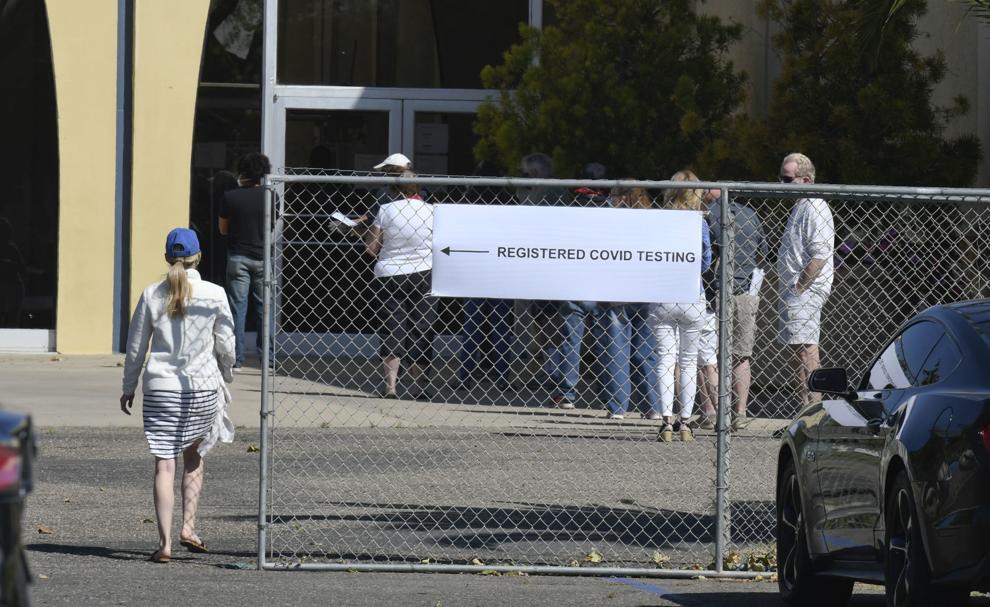 050520 Fairpark COVID-19 testing begins 02.jpg
Updated