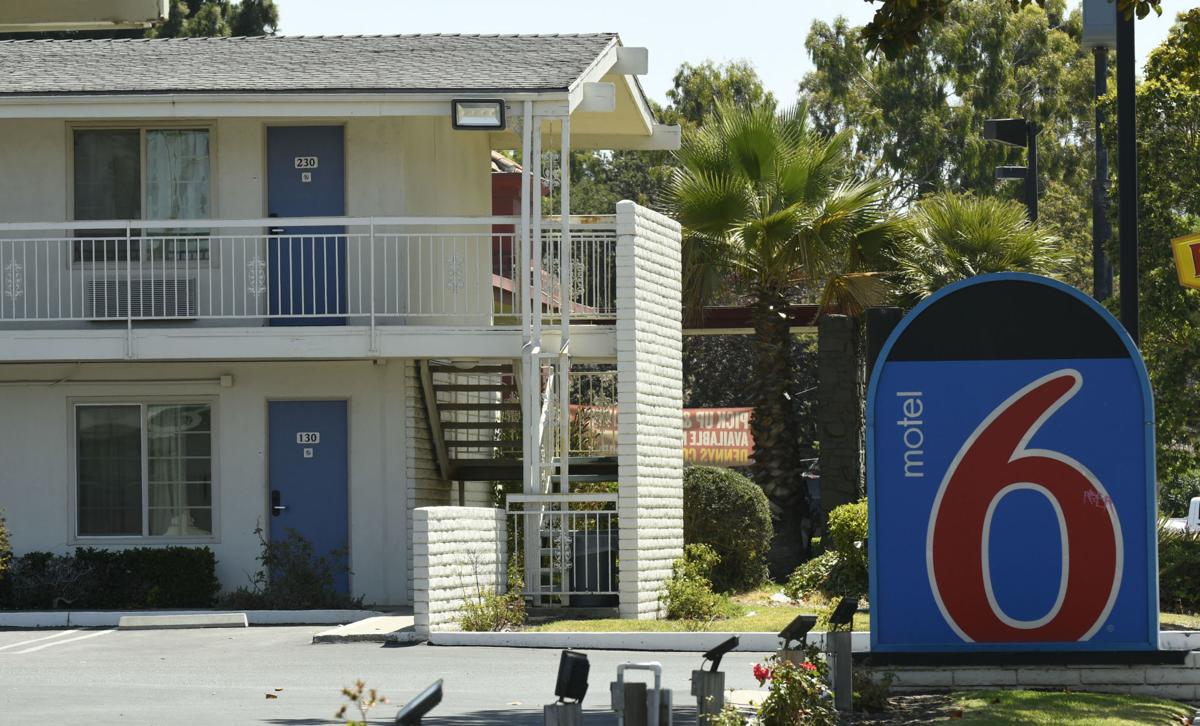 As the Santa Barbara County Public Health Department takes the reins in investigating and responding to a COVID-19 outbreak among agricultural workers in Santa Maria, city Code Enforcement office is also working to ensure compliance with health and safety standards within the agricultural industry. 
The ongoing outbreak involves a group of motels being used partially for H-2A worker housing, operated by labor contractor Alco Harvesting, with 40 COVID-positive individuals and one death as of Friday, according to Public Health.
Earlier this month, prior to the confirmation of the outbreak on July 13, Public Health officials instructed the city to heighten its enforcement of COVID-19 health codes, in order to crack down on climbing COVID-19 rates in the city. 
So, how has the city responded to the outbreak? 
According to city spokesman Mark van de Kamp, the Code Enforcement office has been in contact with Alco's sister companies such as Bonita Packing Co., as well as reaching out to local farms and agencies overseeing agricultural employers. 
"The City's Code Enforcement Division is proactively responding to the outbreak. Its officers have inspected two food processing facilities, Bonita Packing and Central W Produce, and found that both are taking exceptional precautions," van de Kamp said. 
Code officers have also conducted inspections of residential homes being used to house H-2A workers, but have not visited other partially converted motel sites, van de Kamp said. 
Unless notified directly, the city does not learn the location of such sites at all, since growers are not required to go through a permitting process with the city to house workers in motels. The state, however, is tasked with completing annual inspections of the sites, van de Kamp said.
"We (the City) do not know which hotels are employee housing unless its (Code Enforcement division) is contacted; and we were unaware of these locations," he said. 
However, city officials did notify two state agencies that regulate the H-2A program, the California Department of Housing and Community Development and the California Employment Department, about the Alco Harvesting outbreak, he said.
The Department of Housing and Community and Development has not responded to a request for comment regarding their response to the outbreak. 
For the most part, city code enforcement is unable to take strong action to prevent future outbreaks, partially due to a lack of information from Public Health officials, van de Kamp said, echoing a complaint city officials have shared over the last month. 
"When City Code Enforcement receive a complaint at any location for health and safety concerns, we respond," he said. "If it is an outbreak or someone is sick, that is the County Public Health Department, they are the experts.
"[Public Health] is not sharing with the City detailed information about COVID-19 cases in Santa Maria. The City has since March continually attempted to coordinate coronavirus response efforts with the County, to help protect the community. The challenge we've had is receiving consistent information and answers."
Public Health officials have stated that they do not share specific case data for privacy reasons, but also stated that increased coordination between the county, city and community members will be necessary to curb the spread of the virus.  
Van de Kamp added that the city continues to provide outreach to growers and property owners providing farmworker housing, and that some have been going above and beyond to ensure workers are safe.
He described the various safety measures taken by one property owner who owns five homes for farmworker housing. 
"There are signs posted for social distancing, masks, and handwashing, masks are provided to all staff and required on buses, they have an abundance of locations for handwashing, temperatures are taken daily, and they have one house that is vacant so if someone gets sick there is a way to safely quarantine that individual," he said. 
Get local news delivered to your inbox!
Subscribe to our Daily Headlines newsletter.