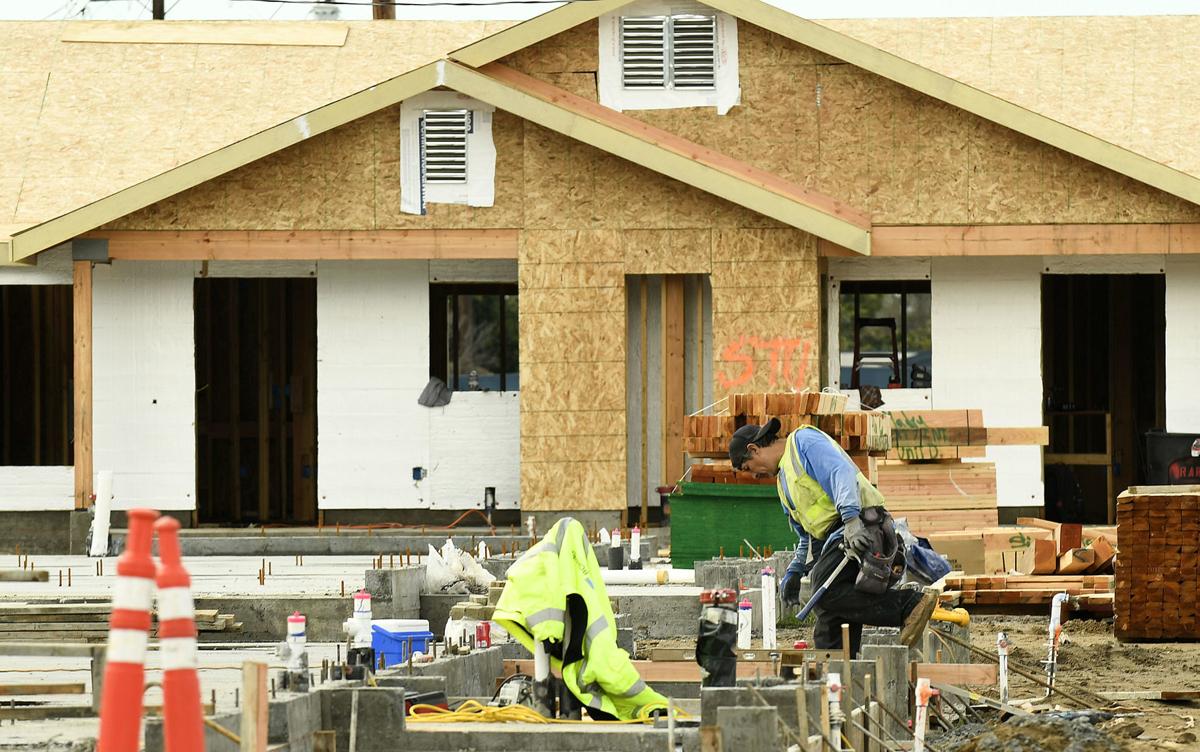 Monthly rents across Santa Barbara and Ventura counties have risen more than three times as fast as wages, putting increasing pressure on the area's low-income residents, according to a new report from CAUSE, a nonprofit that advocates for social and economic justice on the Central Coast. 
The report, released earlier this month, analyzed the results of hundreds of resident surveys along with federal and state data regarding housing. 
Renters make up just over half of households across the county, with 51% of Santa Marians and 60% of Santa Barbarans living in rental housing, the report finds, citing the US Census Bureau's 2017 American Community Survey.
Abraham Melendrez, a community organizer with CAUSE, said 57% of renters in Santa Maria are considered rent-burdened, which exceeds the rate of rent-burdened households in cities like New York City, San Francisco and Washington, D.C. 
Rent-burdened refers to those that pay more than 30% of their income in rent.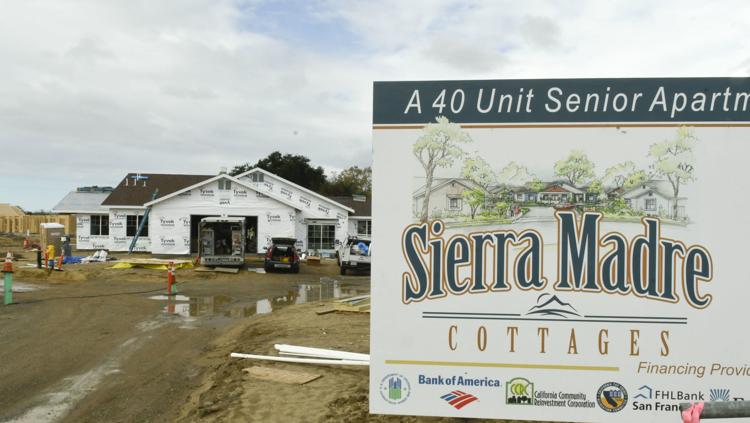 Agriculture, the main industry of Santa Maria, doesn't produce the high-paying jobs that other cities around the state have seen, Melendrez said. 
For its report, the group surveyed 590 residents in Santa Barbara and Ventura counties, going door-to-door in some of the counties' low-income and immigrant neighborhoods. 
In Santa Maria, where 51% of the population are renters, CAUSE organizers primarily surveyed people living on the city's west side. 
Melendrez said the state's housing crisis has affected people across the income spectrum but the organization wanted to get a snapshot of the impact on the region's most vulnerable residents. 
"Wages are not keeping up with skyrocketing rents," he said. "And our respondents told us that resulted in having to move from homes, live with multiple families in one home or cut spending on healthcare and food." 
The report also suggested possible solutions that local leaders could implement, including a mandatory lease law or the establishment of a city board to mediate disputes between renters and landlords. 
"We found a lot of people we surveyed were renting month to month or didn't have a lease at all," Melendrez said. "That meant they were one 60-day notice away from an unaffordable rent increase. Having a one-year lease gives them a bit of stability, something they can plan around." 
A rental mediation board, Melendrez said, "helps alleviate the power imbalance" between tenants and landlords but needed strong laws providing protection from no-fault evictions and unsustainable rent increases.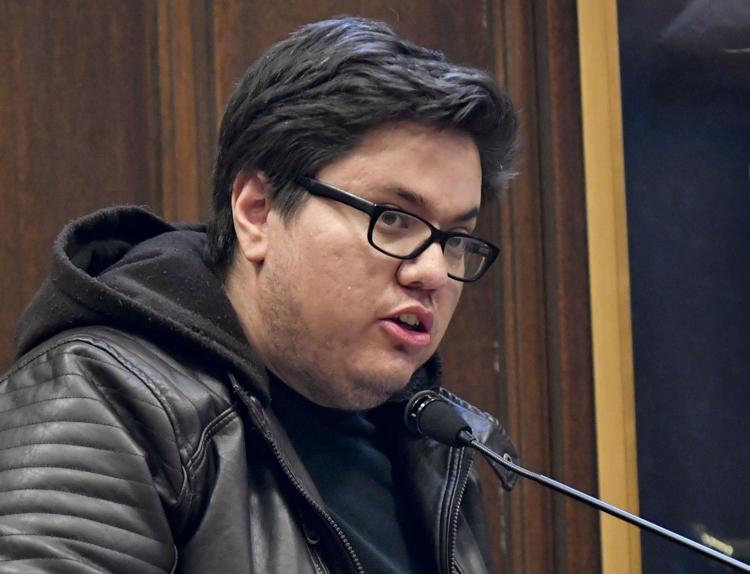 There have been only 306 housing permits for very low-income units compared to a countywide need of 2,626. For above moderate-income housing, there have been 2,677 permits issued for a countywide need of 4,545 units. 
Whiles organizations like the Housing Authority of the County of Santa Barbara and Peoples' Self-Help Housing have developed permanent affordable housing in the city, traditional tax-credited projects can take years to get financed and built. 
Melendrez suggested investments in a community land trust – where a nonprofit owns the property but residents own their homes – or inclusionary housing programs could be used to promote the development of affordable housing. 
Inclusionary housing programs generally use zoning to ensure that developers are required to set aside a percentage of units in new projects for use as affordable housing.
Community Development Director Chuen Ng said the city is not currently considering any local regulations aimed at renters, saying local decision-makers — the City Council — would have to direct staff to do so.
"It's not something that's been discussed," he said. "I think it's certainly a topic we should explore but I haven't received any direction to come up with something specific." 
Growing housing need in Santa Maria
The housing need in Santa Maria, with a population around 107,000, will be especially pronounced as the city is expected to grow more than anywhere else in the county, adding over 35,000 people in the next three decades. 
Ng said he expects the city would need to build upwards of 10,000 homes and apartment units to accommodate the expected population growth. 
"We average about 3.5 persons per household here," he said. "For every thousand people, that's about 300 homes we need to plan for." 
Historically, Ng said, the city has been able to plan for enough housing to meet its projected need but was unsure if enough homes had ultimately been built to accommodate Santa Maria's population growth, which has grown by roughly 30,000 people in the past two decades. 
"The city has always made sure there's been enough available sites," he said, adding that future growth will likely require annexing additional land as the city is running out of land to develop.  
The city approves roughly 200 housing units per year and will likely have to increase the rate of housing production to accommodate new residents. 
A suite of bills signed by Gov. Gavin Newsom could potentially increase the pace of housing development in the Santa Maria Valley. 
One of the bills – SB 330 – aims to streamline the permitting process by greenlighting low- and moderate-income housing projects that meet local zoning regulations and restricting cities from enacting new fees or imposing population caps. 
Most projects in Santa Maria require a public hearing before the Planning Commission, which extends the time it takes for builders to get approval to build their projects. 
"When you have a public hearing process that allows for public input, it'll take a little more time," Ng said. "The state has been pushing for just a ministerial process, allowing developers to go straight to a building permit. 
"There's good and bad with that," Ng said. "The good is, if you want housing production, that's the way to do it. You skip the planning process and go straight to a building permit. However, you take away the ability of the public to provide their input."
Other bills signed in recent months by Newsom will restrict local cities' ability to deny approval for the construction of accessory dwelling units. 
As part of Newsom's housing plan, he has called for building 3.5 million housing units statewide by 2025. 
Razi Syed covers Santa Maria City Government for Lee Central Coast Newspapers.  Follow him on Twitter @razisyed
Get local news delivered to your inbox!
Subscribe to our Daily Headlines newsletter.