Firefighters from Santa Barbara County are deployed at some of the biggest wildfires burning in the state, but the loan of resources has not impacted the various departments' ability to protect the home front, officials said.
All of Santa Maria Fire Department's engines have returned from their deployments, and none are expected to be reassigned in the next few days, but the department still has six personnel at two fires, Battalion Chief Tony Clayburg said Wednesday.
One person was assigned to the incident management team at the Valley fire east of San Diego, where a department line emergency medical technician was to be joined by two others, and two radio operators were working on the Dolan fire near Big Sur, Clayburg said.
The department's Type 3 brush engine returned Sept. 5 from a 21-day deployment with a mixed strike team at various locations, most recently the Castle fire in the SQF Complex east of Porterville.
Tuesday, the Type 1 OES engine returned from Santa Barbara, where it had been staged during the forecast Sundowner winds that weekend, Clayburg said.
Sending out resources to assist other agencies had no impact on the department's ability to protect the city.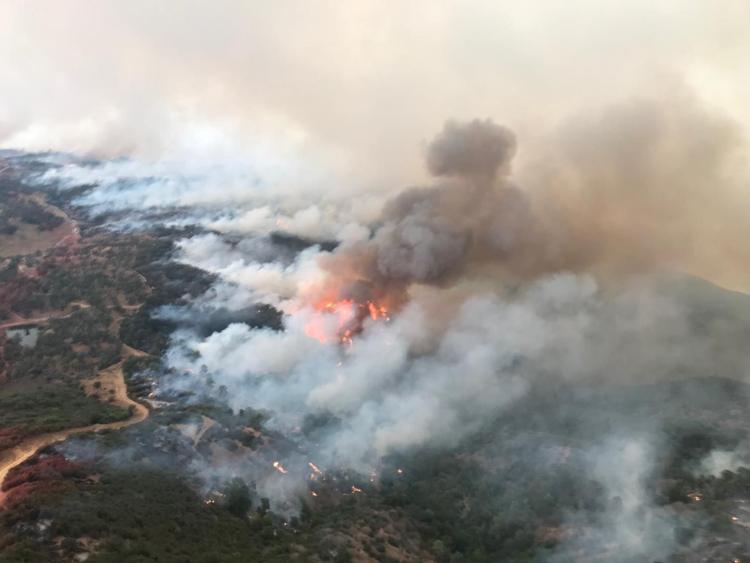 "We generally backfill with [department] members who are off duty," Clayburg said. "All stations are staffed and ready to go."
But at that time, it was unlikely any additional resources would be sent out soon.
"With expected east winds in Ventura and L.A. counties [Thursday], no engines will be assigned to incidents until those winds have passed," he said. "But we anticipate we'll get more orders."
Lompoc Fire Department had one Type 3 brush truck assigned to the BTU Complex in Butte County, the second 14-day deployment for the department, Battalion Chief Brian Federmann said.
"All our stations are fully staffed," he added.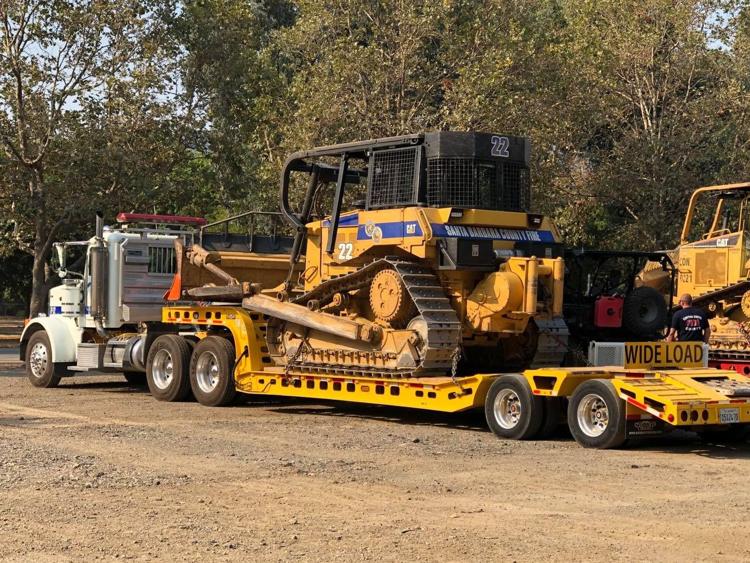 Los Padres National Forest units from Santa Barbara County and Vandenberg Air Force Base Fire Department also have sent out assistance on the rash of wildfires, although information on what resources had been sent and where wasn't available from either agency Friday.
"We have shared fire resources with other units across the West while keeping our firefighters who return from assignment close to assist with the Dolan fire and staff-up stations in the event of a new [wildfire] start," said Andrew Madsen, public affairs officer at Los Padres National Forest headquarters in Goleta, who himself was working at the Dolan fire.
The Santa Barbara County Fire Department had a five-engine strike team, a bulldozer and a helicopter as well as a hand crew, medics and a variety of other personnel scattered at seven wildfires, department spokesman Capt. Mike Eliason said.
Those included one person on the Creek fire, a strike team, a battalion chief and a trainee at the El Dorado fire near Yucaipa and a division supervisor plus two others at the Valley fire.
Two division supervisors, a heavy equipment boss and a line medic were assigned to the BTU Complex in Butte County, geographic information system personnel were helping with mapping at the CZU Complex near Santa Cruz, where a safety officer and base camp supervisor were also deployed, and three people were on duty at the North Plumas Complex, Eliason said Wednesday.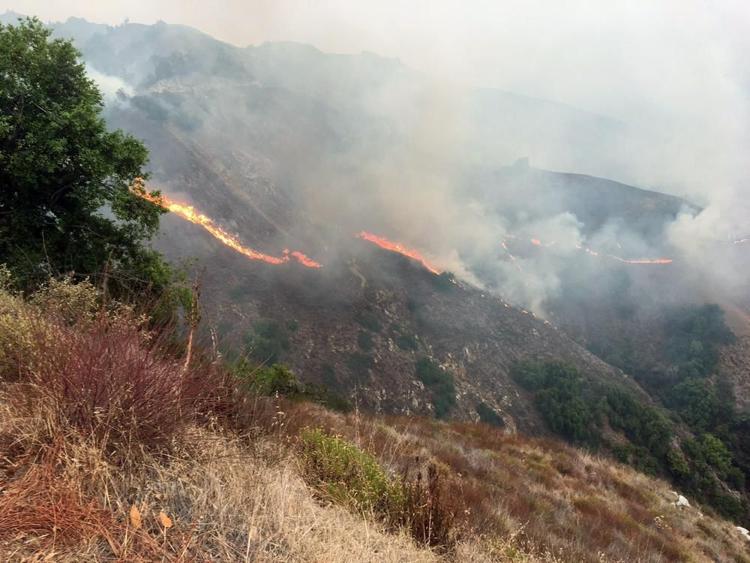 The Air Support Unit's Copter 4, with a total of six personnel, was staged at the North OPS in Redding in case it's needed for emergency rescue operations, which would probably be on the SCU Complex burning in Santa Clara, Alameda, Contra Costa, San Joaquin and Stanislaus counties.
Eliason said lending resources to help on big fires doesn't impact the department's ability to cover the county.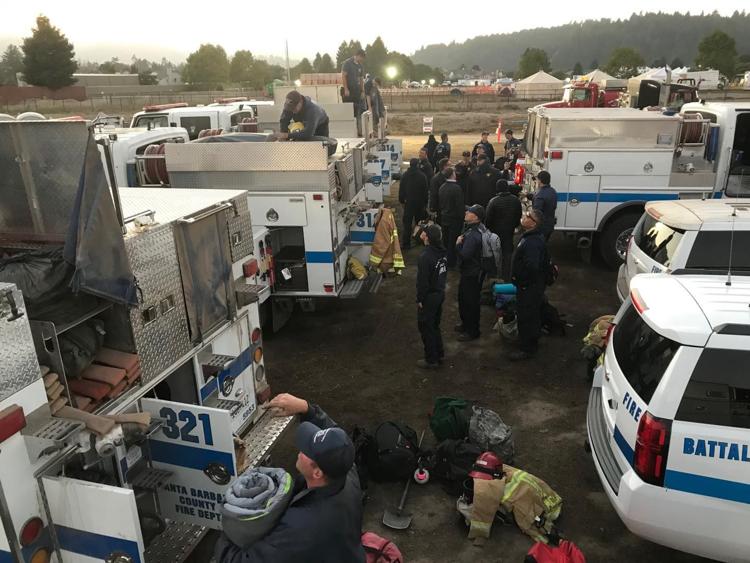 "Everything is covered here because we work on what's called 'drawdown,'" he said. "There's a limit to what we can send out."
Like other fire departments, the county agency also gets outside help when it's needed.
"This past weekend while we were under the red flag warning, we had extra resources come in from out of the county," Eliason said, noting resources came from Ventura County as well as the cities of Santa Barbara and Santa Maria.
"That's a tribute to the mutual aid system and how well that cooperation works," he said. "It's really a marvel how well it works."
Get local news delivered to your inbox!
Subscribe to our Daily Headlines newsletter.