It's all come down to this.
The races for the Mountain League boys soccer championship and the Ocean League girls championship could be decided in Santa Maria this week. 
Two big games are set for Tuesday night. The Santa Maria boys soccer team travels to Pioneer Valley for a 6 p.m. game. Santa Maria's girls, meanwhile, host Nipomo in a game that could decide the Ocean League champion.
Santa Maria at Pioneer Valley, 6 p.m.
Here's the league table heading into Tuesday's games: Santa Maria is 5-1-2, meaning the Saints have 17 points. Pioneer Valley is 3-0-5, giving the Panthers 14 league points. The Saints are in first place while the Panthers are in second. San Luis Obispo is in third at 3-1-4 and 13 points. San Luis Obispo plays Righetti Tuesday and will host Santa Maria on Thursday in the regular season finale. 
If Santa Maria beats Pioneer Valley Tuesday night, the Saints will lock up the league title with 20 points. If the teams draw, that means the results of Thursday's games will likely decide the league champ. Pioneer Valley plays at Arroyo Grande (0-5-1) in its regular season finale Thursday. A Santa Maria-Pioneer Valley draw Tuesday would result in much league drama on Thursday.
Last season, Santa Maria finished second in the Mountain League behind San Luis Obispo, but was the last league team standing as it advanced all the way to the CIF Central Section Division 1 title game, where the Saints lost to Fresno Central 1-0. The Saints also won a state playoff game last season. 
Santa Maria has scored 26 league goals in eight games, doubling up San Luis Obispo and Paso Robles, who have each scored 13 goals. Pioneer Valley has scored 11 goals in eight games, allowing six. 
The Saints have allowed 10 goals in eight league games. 
"The way that I see it is like this: We've just got to win," Saints coach Eduardo Cuna said after Thursday's 5-0 win over Arroyo Grande. "We can't be depending on another team. Like I told the guys, we're in the driver's seat at this point and we can't let it go. It's on us."
Santa Maria junior Javier Real leads the team with six goals and three assists this season. Senior Anthony Piñon has four goals this spring. Another senior, José Herrera, has four goals and six assists. 
"We haven't won league in a few years and that's what we're aiming for," Herrera said last week. "It's a tough game (vs. Pioneer Valley), but I feel like we have it in the bag as long as we play as a team. We're right there. We dominated A.G. and if we play like this, we'll dominate P.V. too."
The two teams played April 22 at Santa Maria and finished in a 1-1 draw as Salvador Ramirez notched the Pioneer Valley goal and Julio Dominguez scored the Saints' goal.
Nipomo at Santa Maria, 5:30 p.m.
Santa Maria's girls are 8-1-1 in league games this spring, earning 25 points in Ocean League play. 
Nipomo is 7-0-3, piling up 24 league points. 
The two teams meet Tuesday night at Ralph Baldiviez Stadium.
Santa Maria has been dominant, scoring 28 times while allowing just four goals on the season. 
Nipomo has scored 23 times, allowing nine goals. 
Though the Saints have a one-point advantage in the league standings, Nipomo beat Santa Maria 4-2 on April 15. Helayna Arreola scored twice for Nipomo in that one. Emely Graciliano and Annette Vargas also scored.
Santa Maria's Paola Diaz and Lizbeth Velazquez notched goals in a losing effort in that one.
Diaz, a junior, has had a stellar season, scoring 10 times while assisting on four other goals. Yvette Abundiz leads Santa Maria with 12 assists in 10 games.
Nipomo sophomore Ximena Hinojosa-Perez and Iliana Murguia lead the Titans with five goals on the season. Vargas has nine assists on the season.
A Santa Maria win Tuesday would cinch the league title for the Saints, giving them a 28-24 edge in points with one game left. A Nipomo win, would not necessarily clinch the title for the Titans. They'd have 27 league points and Santa Maria would have 25 in that scenario, meaning the slate of games Thursday would finalize the league champion.
Orcutt Academy is in third place with 15 league points. 
Nipomo host Orcutt Academy in the regular season finale on Thursday. Santa Maria is at Morro Bay (4-6).
There will be CIF Central Section playoffs for area teams. The seeding meetings are slated for Friday and the playoffs would start on Tuesday, March 18. 
Only immediate family members are currently allowed to attend high school athletic events.
Photos: Santa Maria cruises to 5-0 win over Arroyo Grande
Soccer Previews 01
Updated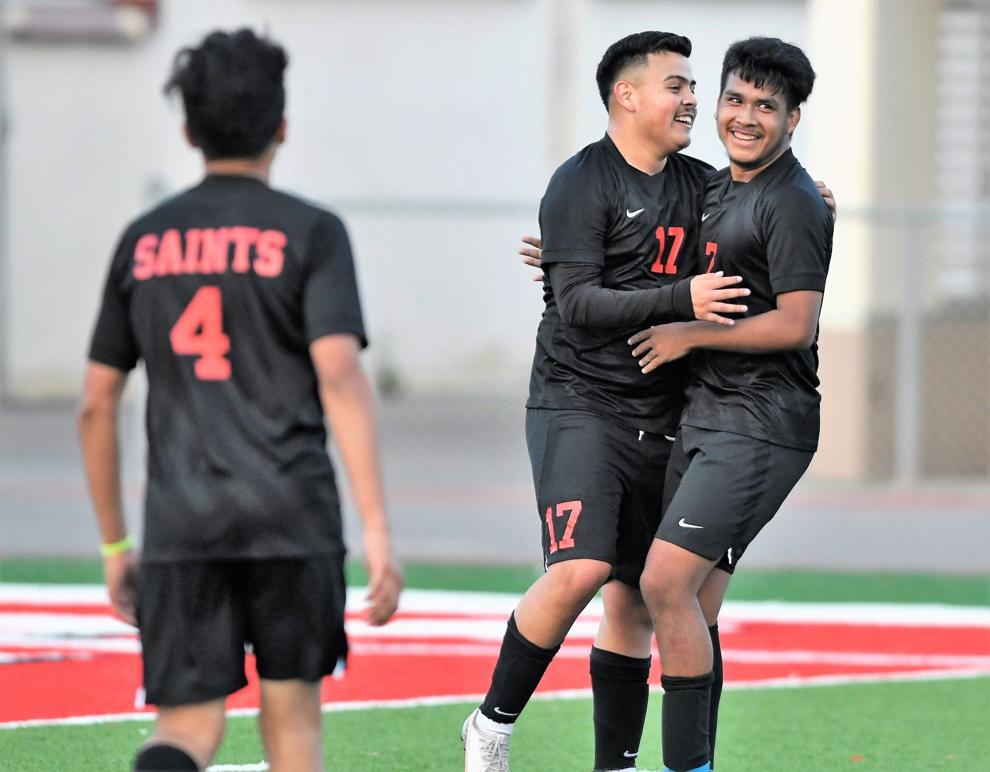 050621 AG SM SOC 01.JPG
Updated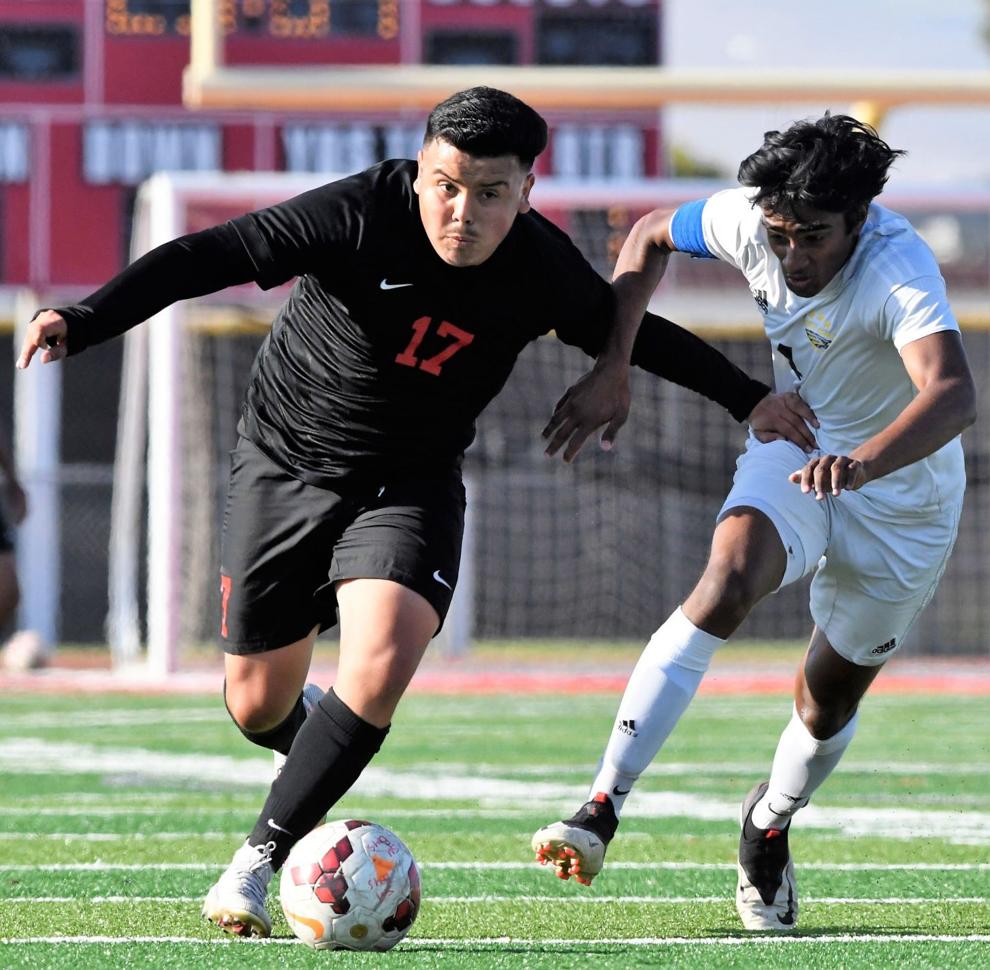 050621 AG SM SOC 02.JPG
Updated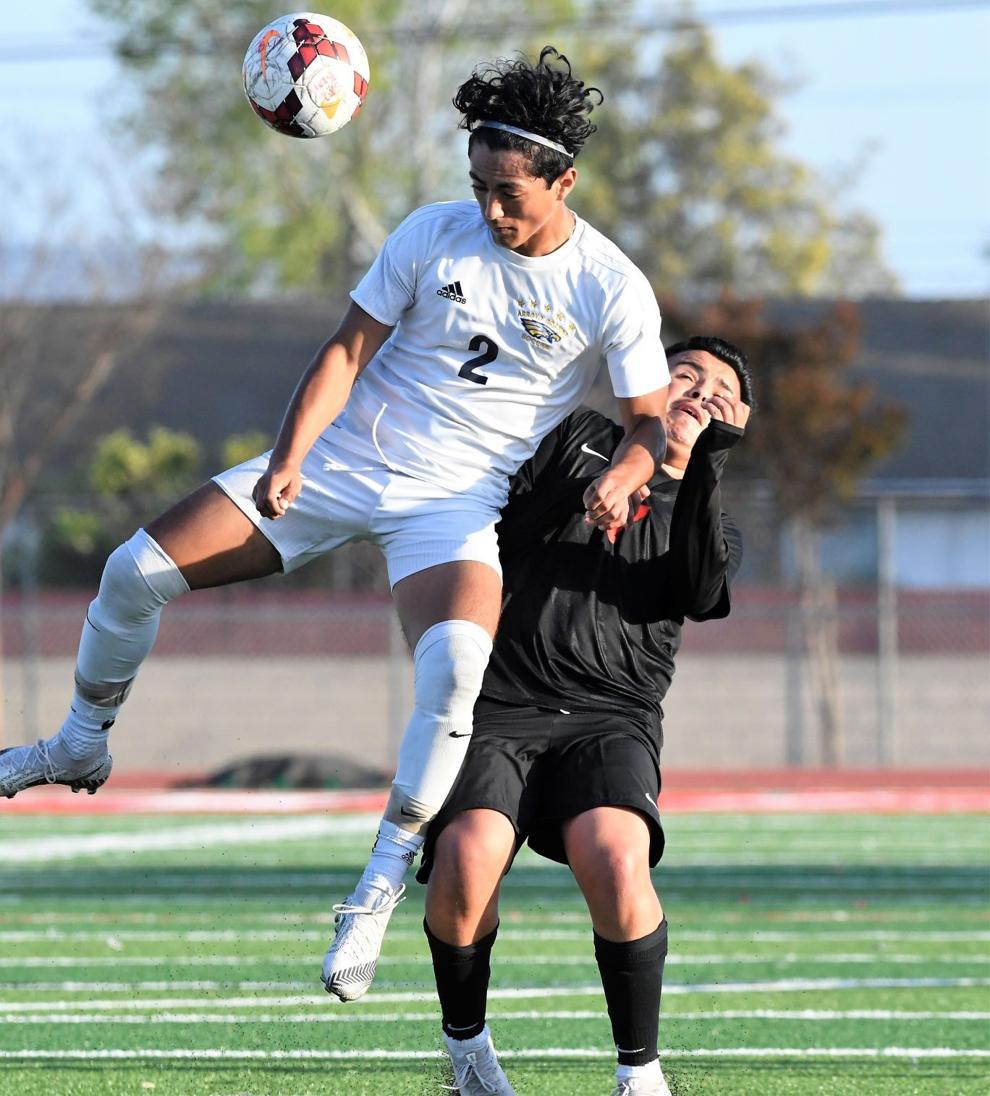 050621 AG SM SOC 03.JPG
Updated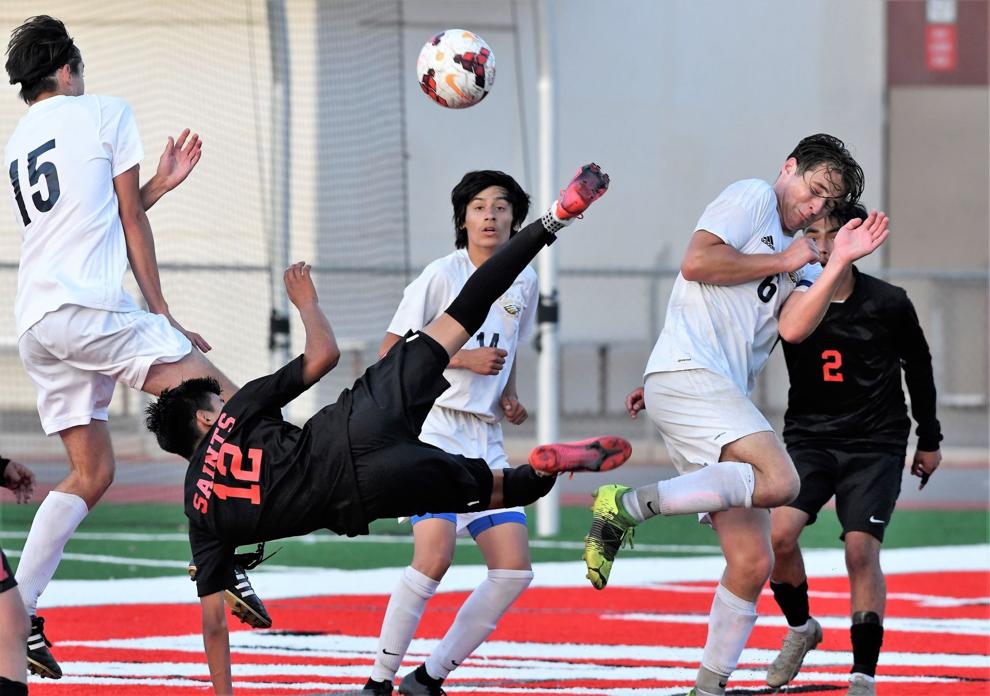 050621 AG SM SOC 05.JPG
Updated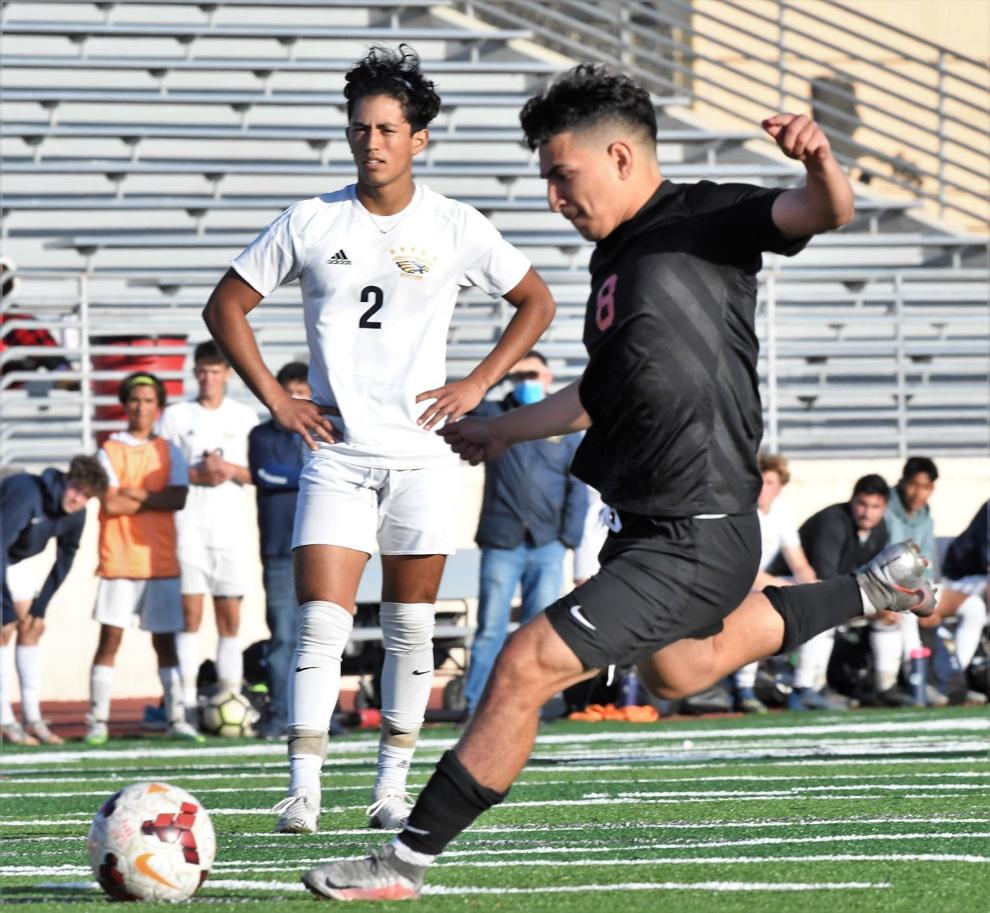 050621 AG SM SOC 06.JPG
Updated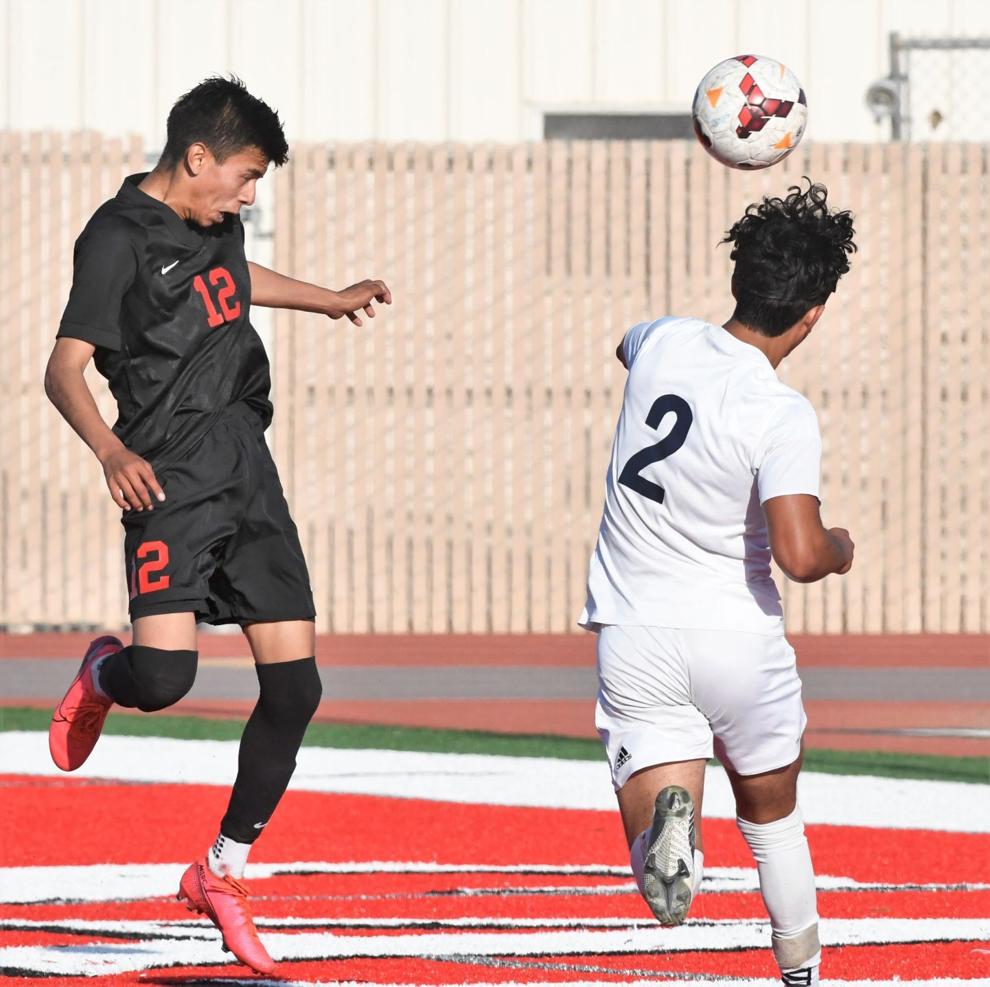 050621 AG SM SOC 07.JPG
Updated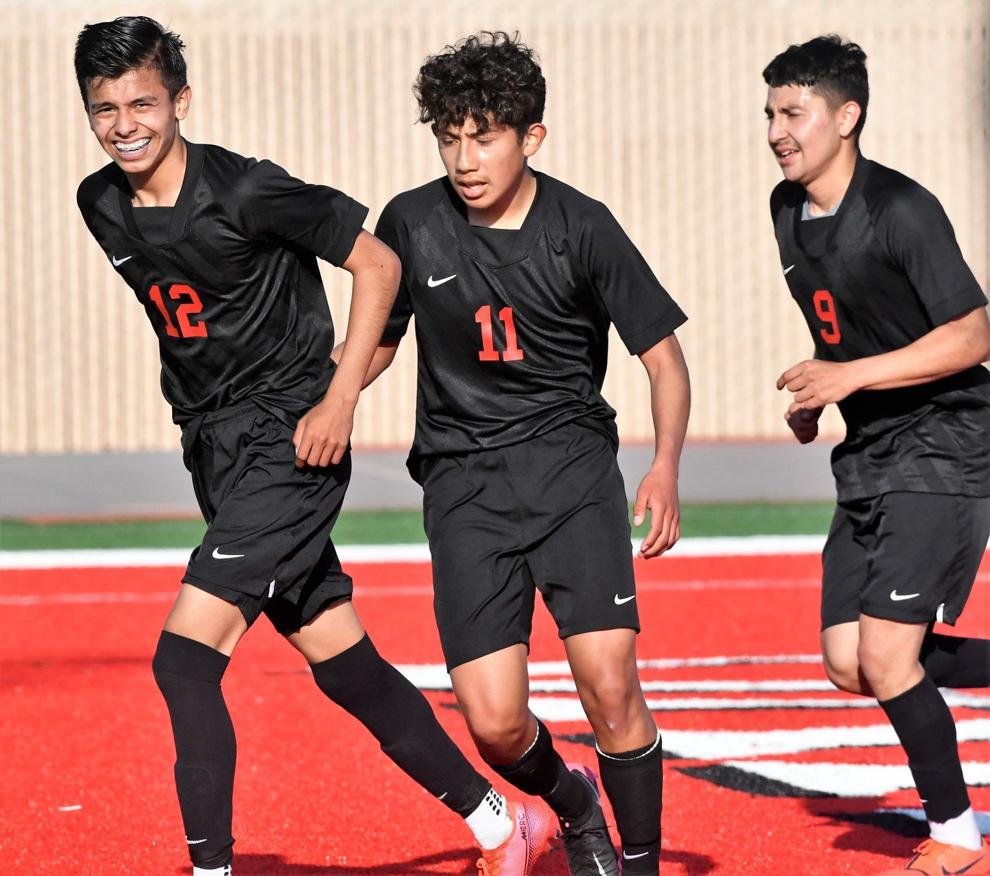 050621 AG SM SOC 08.JPG
Updated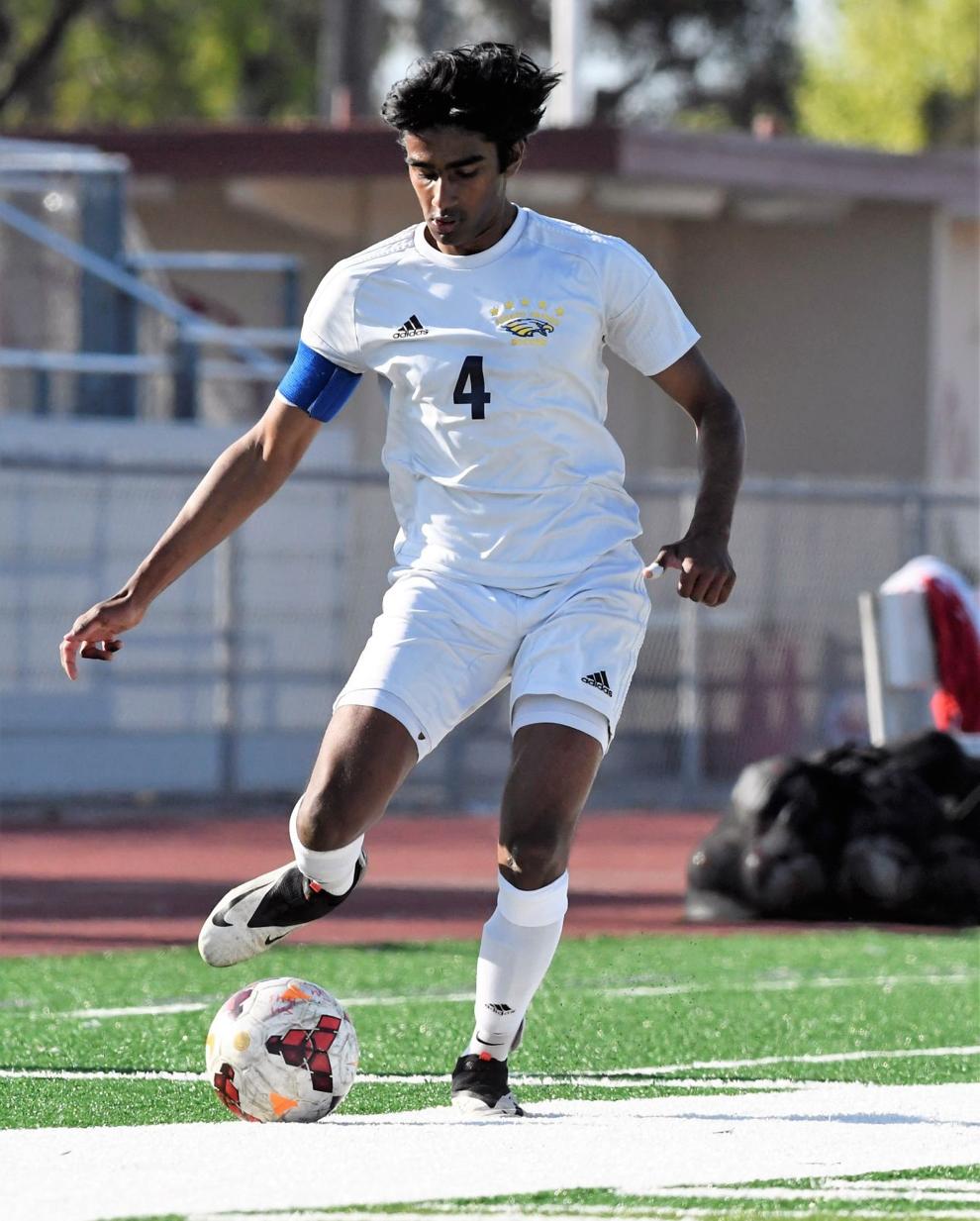 Soccer Previews 04
Updated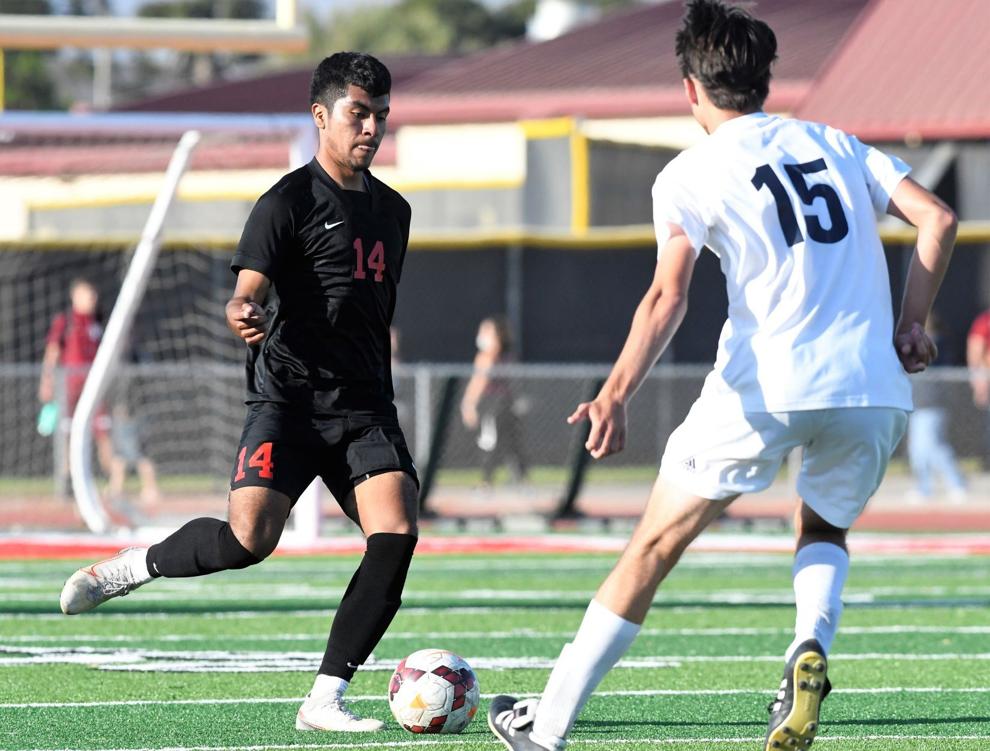 050621 AG SM SOC 10.JPG
Updated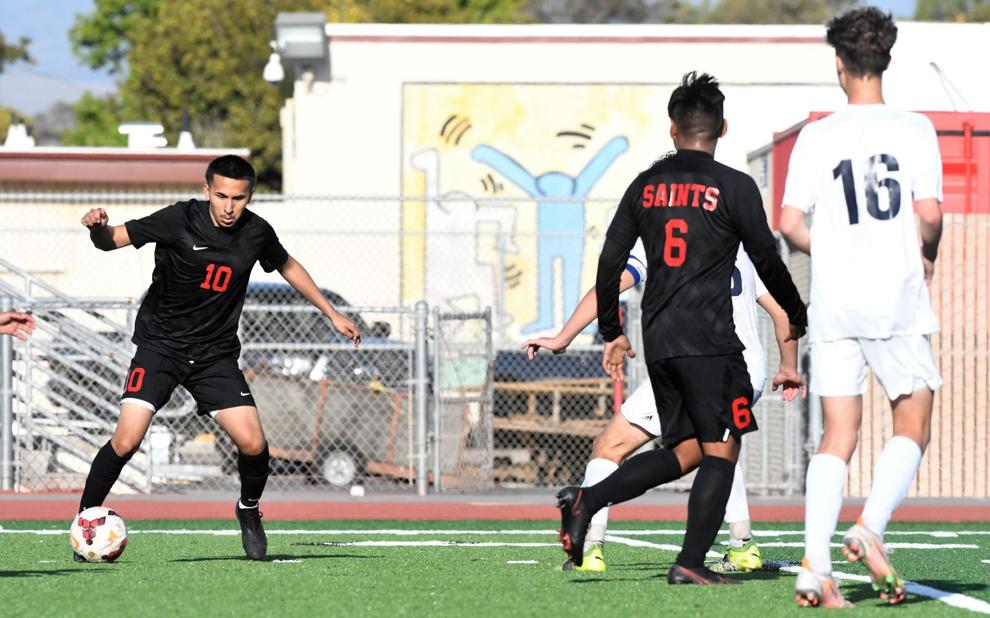 050621 AG SM SOC 11.JPG
Updated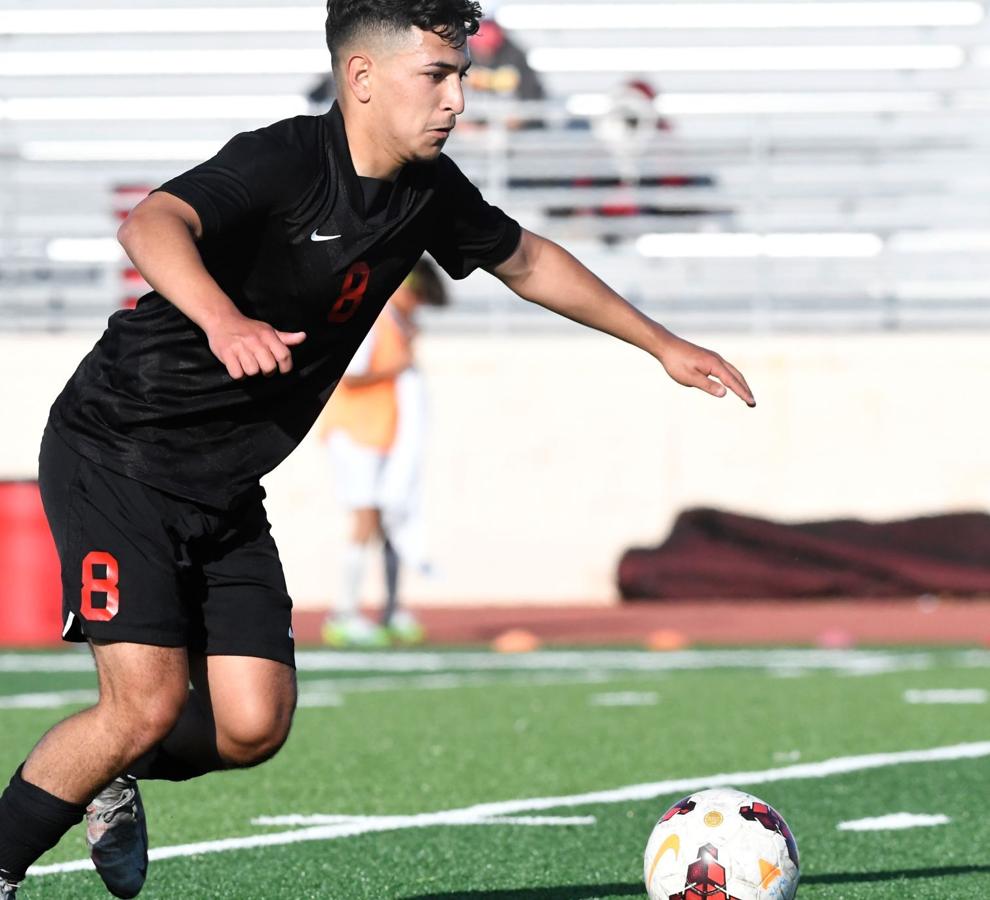 050621 AG SM SOC 12.JPG
Updated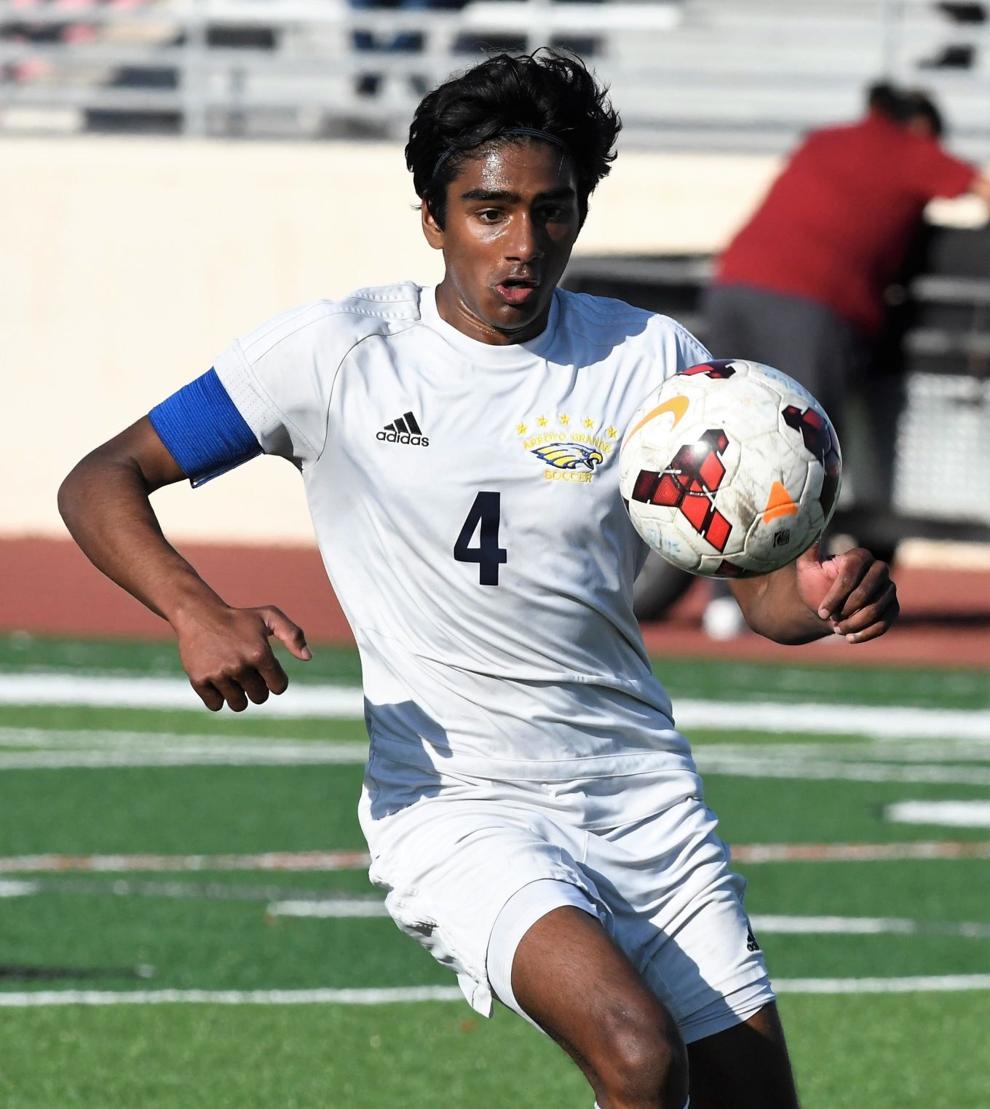 Soccer Previews 03
Updated
050621 AG SM SOC 14.JPG
Updated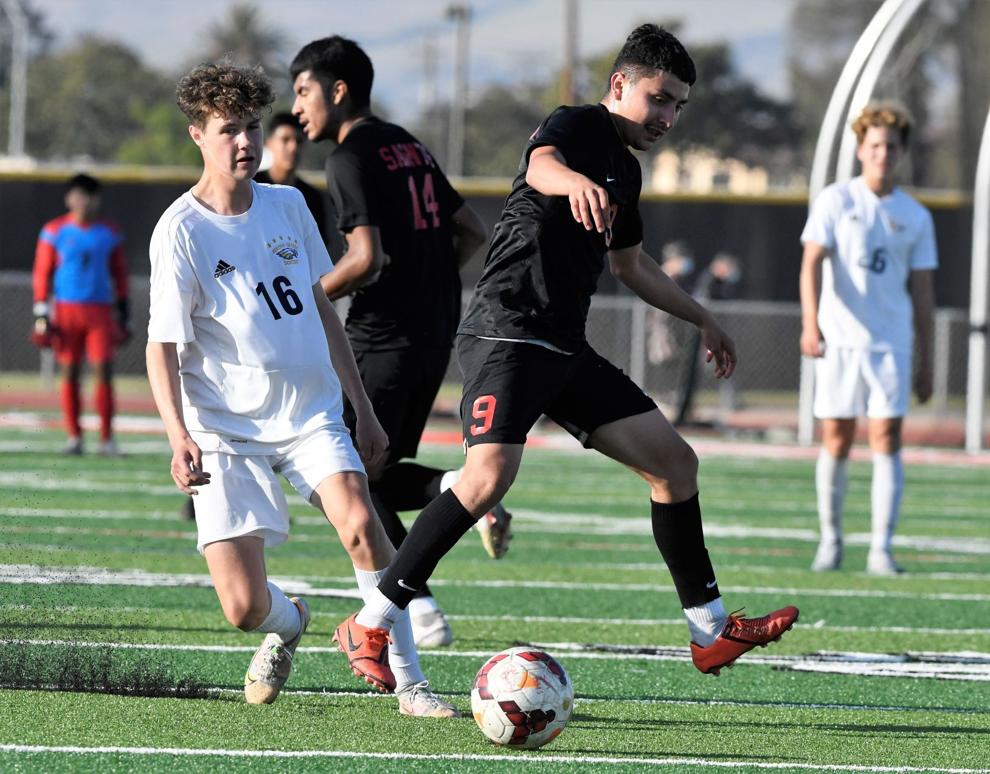 050621 AG SM SOC 15.JPG
Updated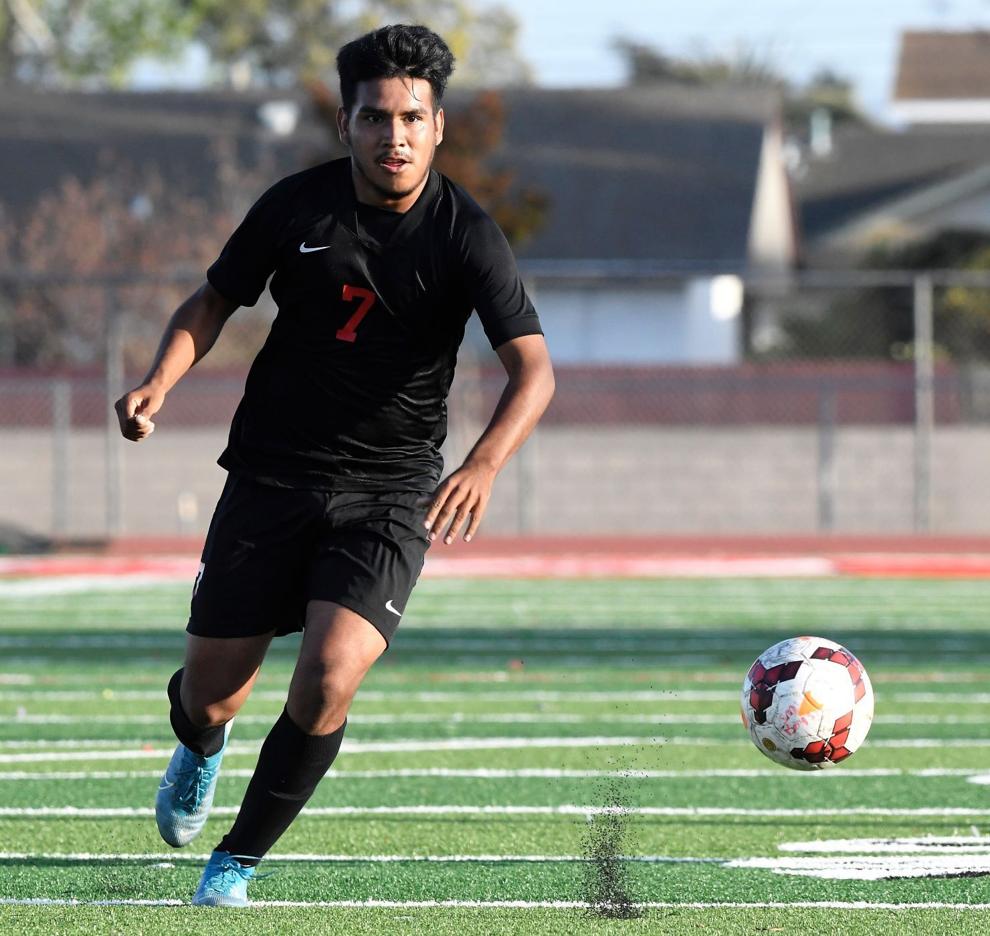 050621 AG SM SOC 16.JPG
Updated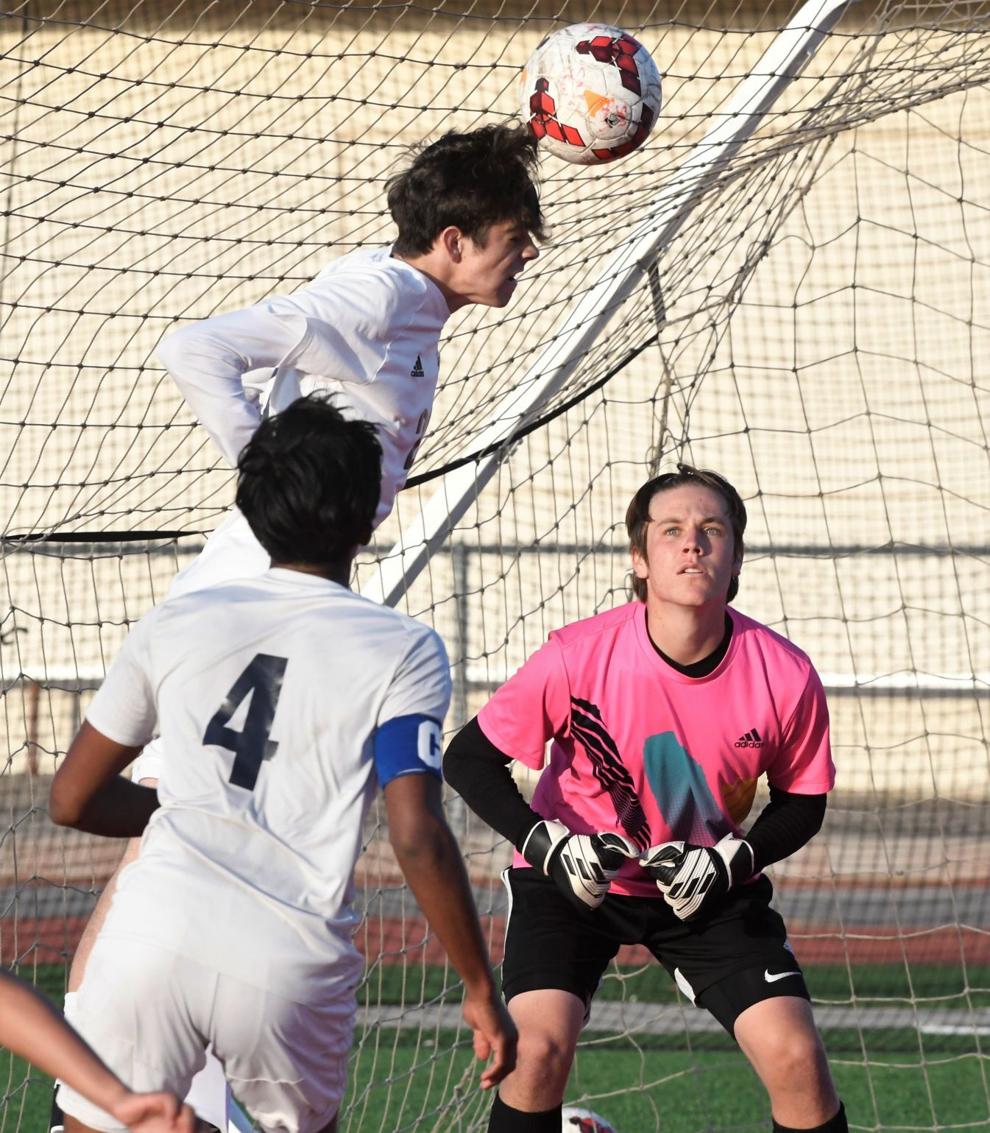 050621 AG SM SOC 17.JPG
Updated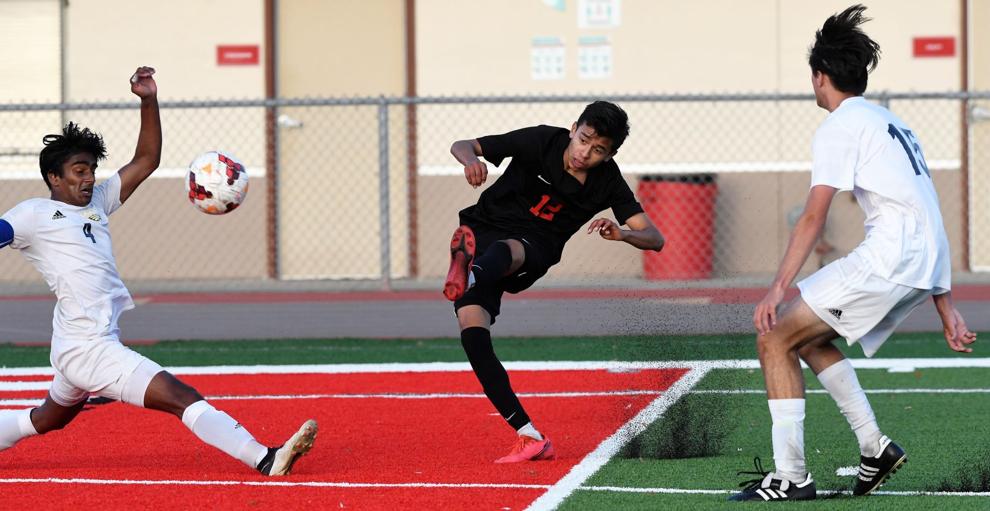 050621 AG SM SOC 18.JPG
Updated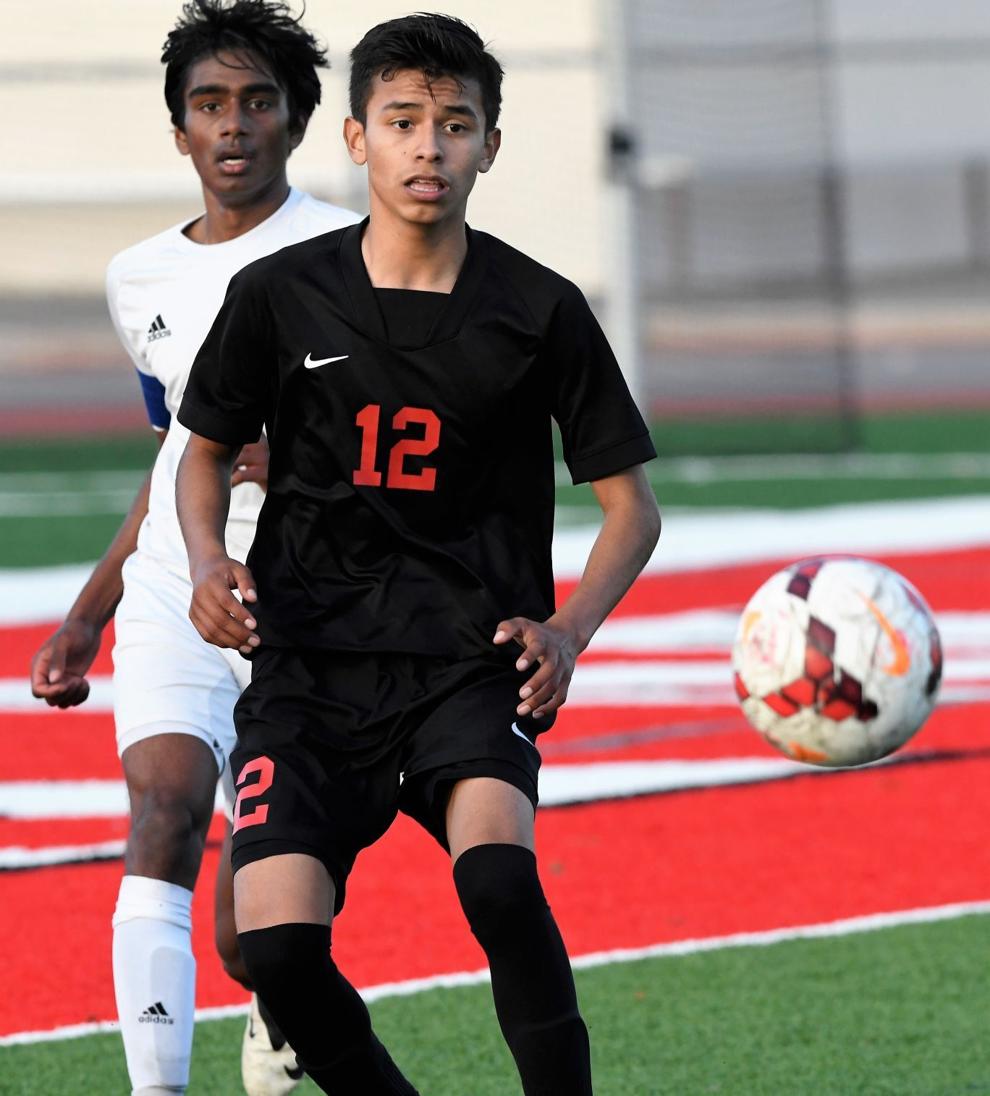 050621 AG SM SOC 19.JPG
Updated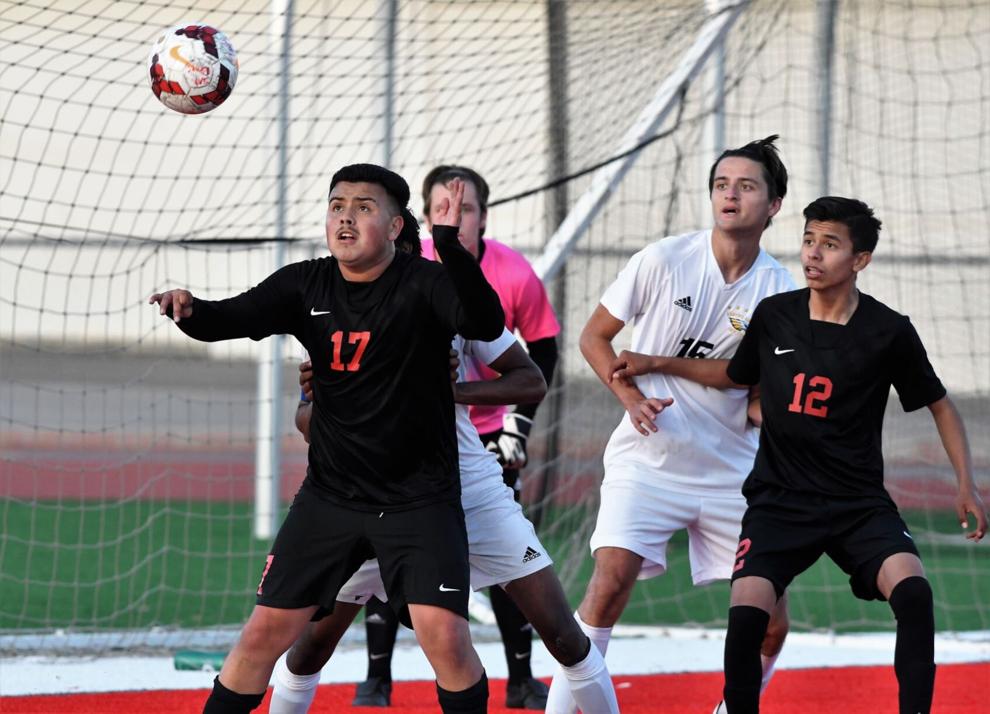 050621 AG SM SOC 20.JPG
Updated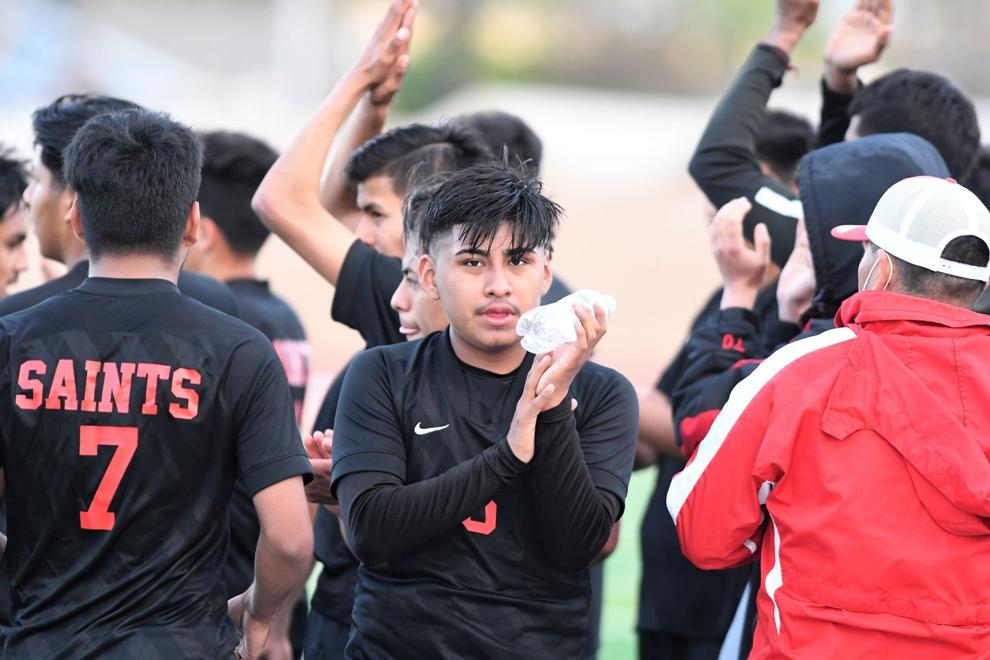 050621 AG SM SOC 21.JPG
Updated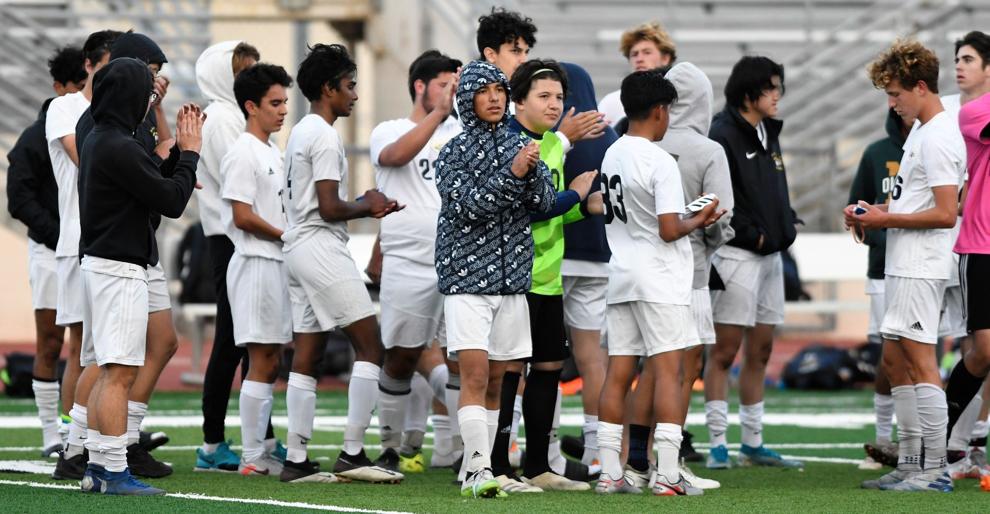 050621 AG SM SOC 22.JPG
Updated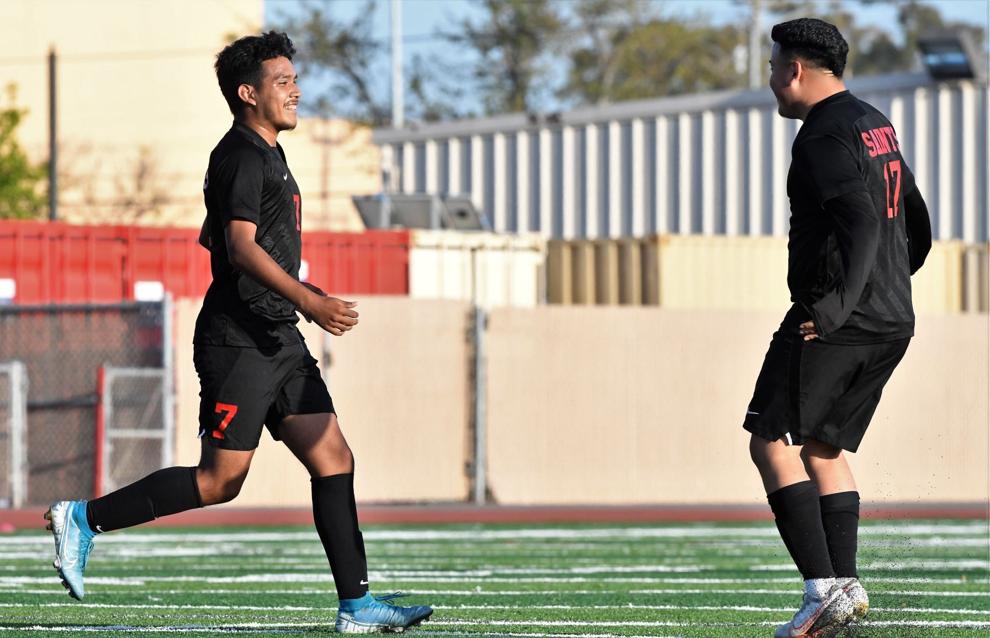 050621 AG SM SOC 23.JPG
Updated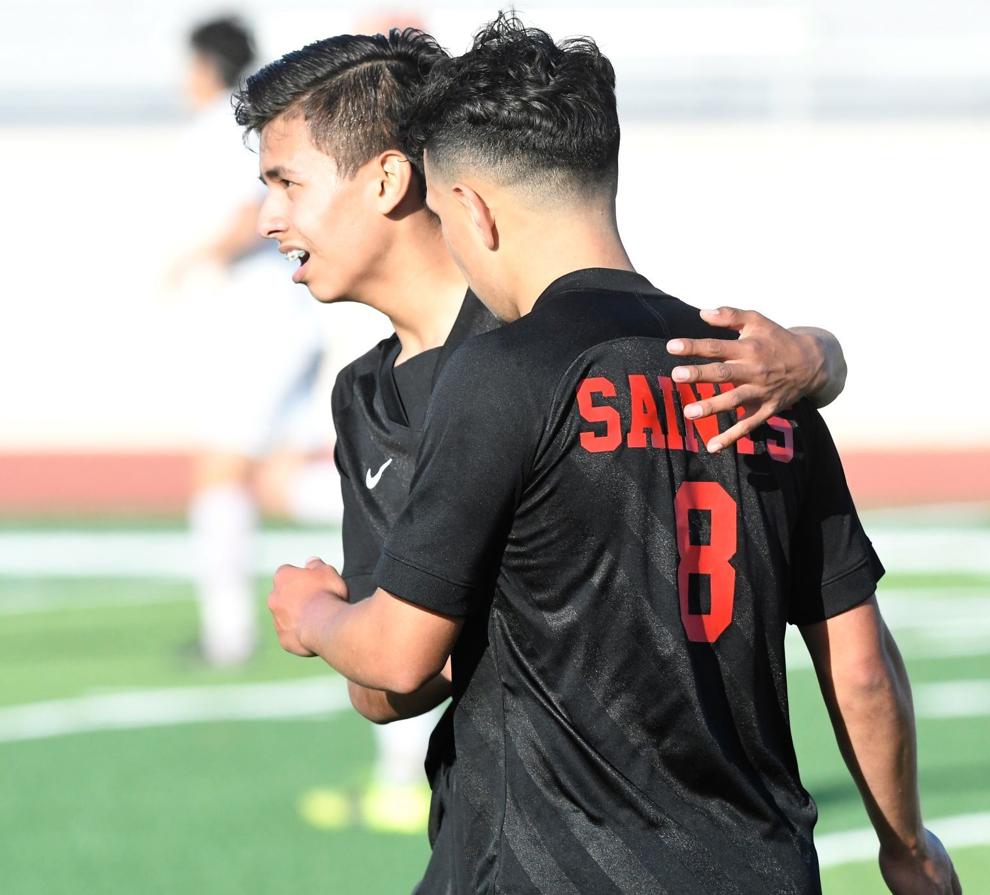 050621 AG SM SOC 24.JPG
Updated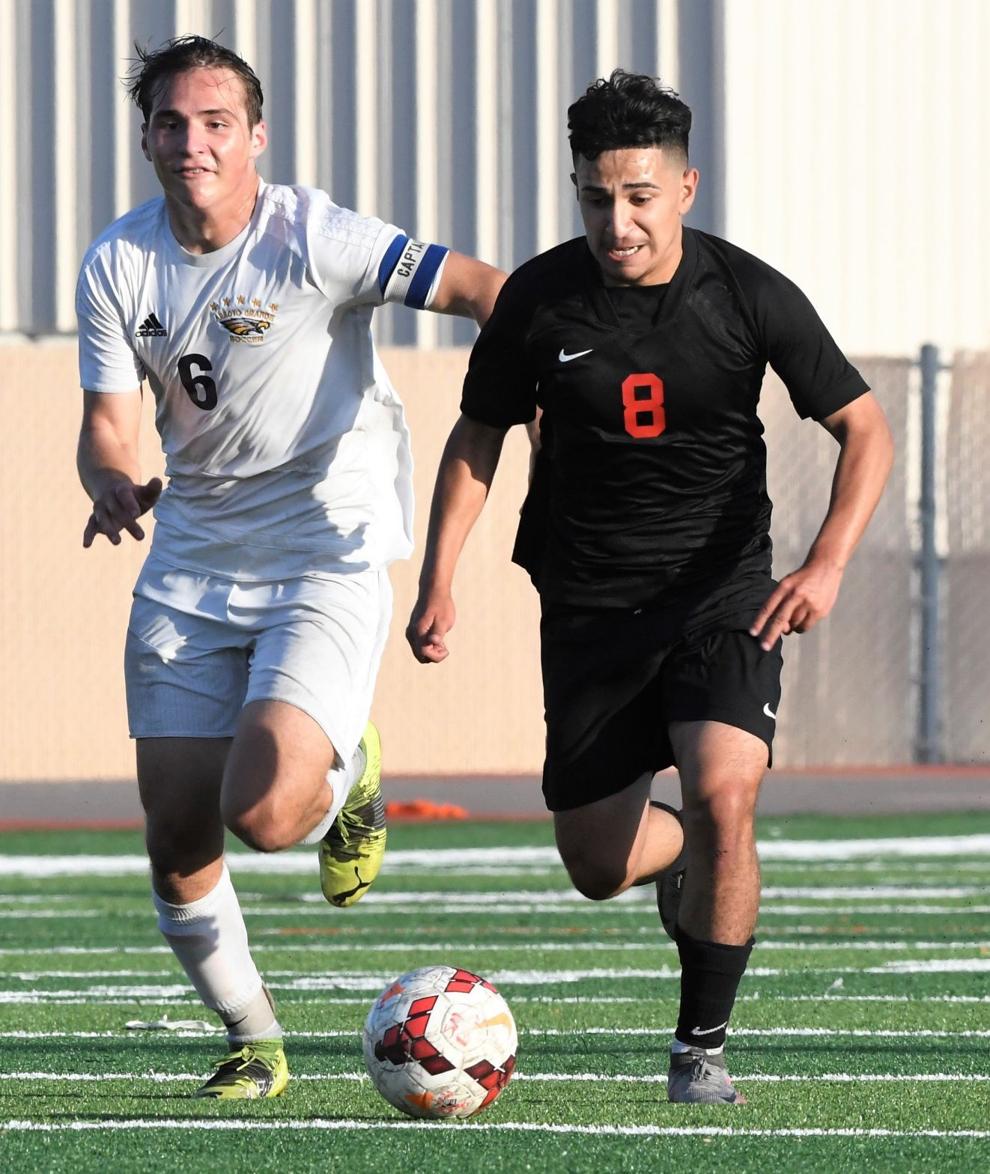 050621 AG SM SOC 25.JPG
Updated