These Panthers aren't sharing.
Pioneer Valley rallied past Morro Bay in the final regular season game of the year, finishing up a three-game sweep and clinching the outright Ocean League championship.
The win put the Panthers' Ocean League record at 13-2, one game ahead of Nipomo which finished 12-3 with a 12-3 win over Santa Maria on Thursday.
Pioneer Valley is now 22-5 on the season and will learn what its road in the CIF Central Section playoffs looks like when the brackets are released on Saturday evening.
In Thursday's regular season finale, the Panthers got down early as Morro Bay, the defending league champs, scored four times in the top of the first inning against starter Andrew Sandoval.
But Cody Smith's group regained its composure almost immediately. The Panthers cut the Pirates' lead in half with two runs in the bottom of the first inning.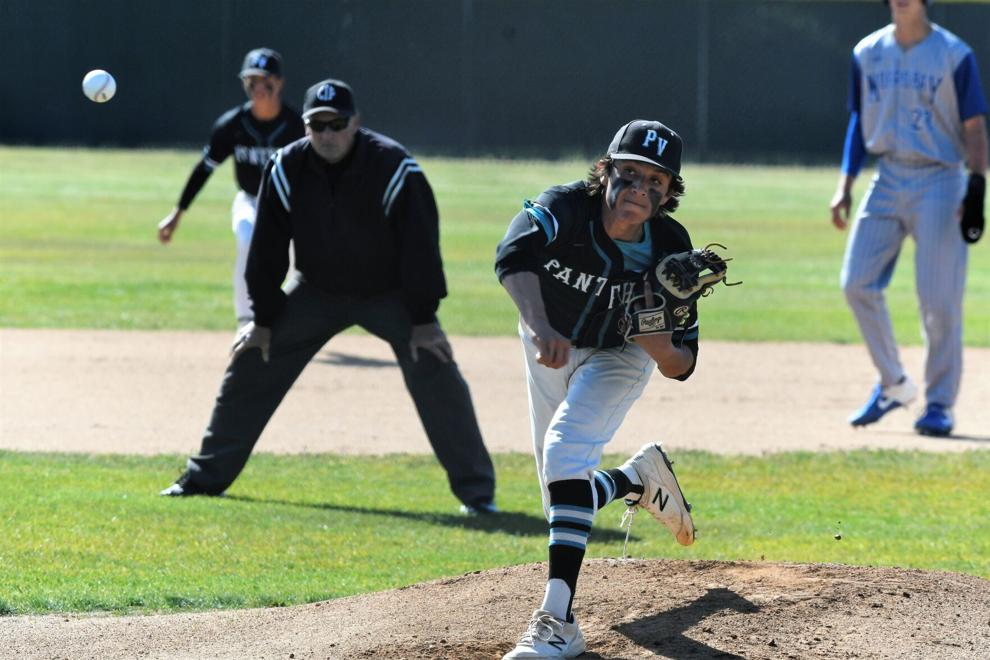 The Panthers then tacked on four runs in the third to take a 6-4 lead. Pioneer Valley scored twice more in the bottom of the sixth to extend its lead to 8-4. Morro Bay was able to scratch a run across in the top of the seventh.
Sandoval settled down to earn the win. He lasted five innings, giving up five hits and three earned runs while striking out five.
Adan Rubalcava and Josue Garcia each pitched an inning in relief.
Both teams seemed to handle the conditions at PVHS, mainly a whipping wind with gusts up to 40 mph. Each team committed two errors. The Panthers had nine hits and the Pirates finished with seven.
Lead-off batter Andy Morales went 2-for-5 with a run and an RBI. Jesus Nava, the Panthers' shortstop, had an RBI triple and scored a run as he went 1-for-1 with three walks. Senior third baseman Estevan Fonseca scored and had a hit and sophomore Caesar Garcia went 3-for-4 with two runs.
Sandoval had a hit and a run to help his own cause.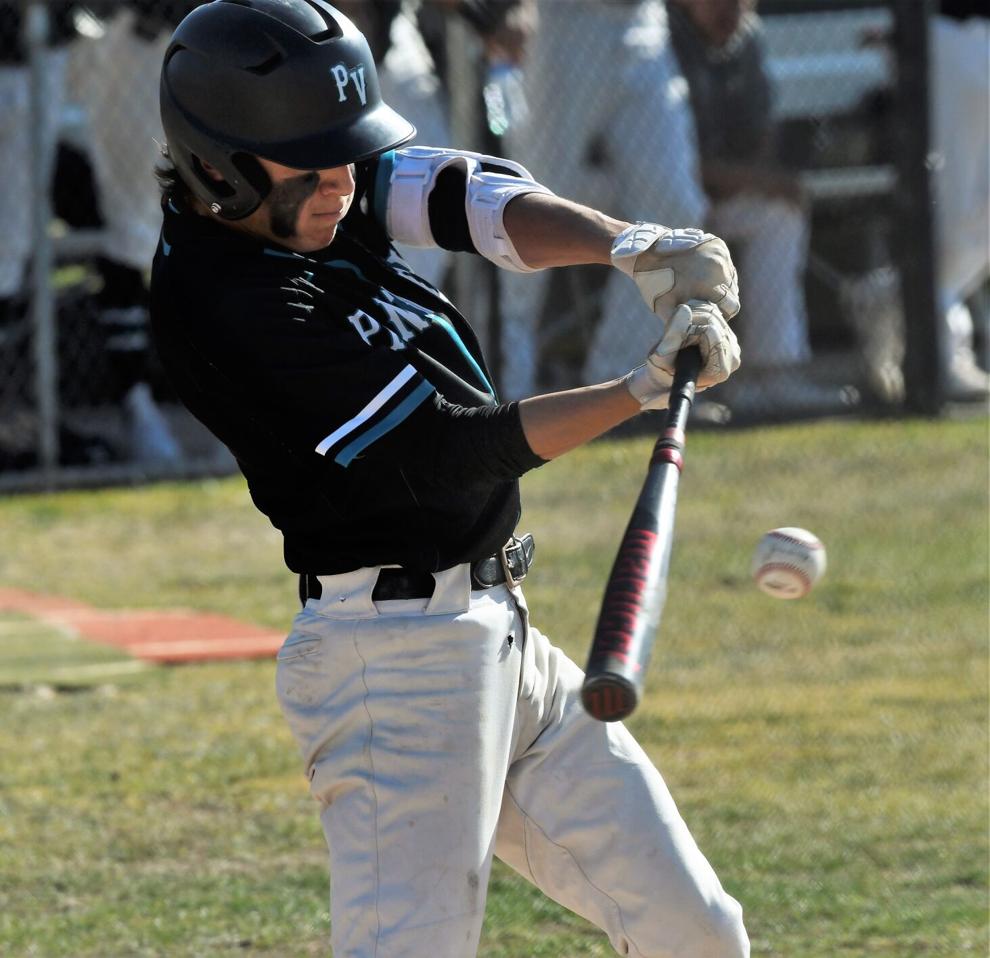 The Panthers have won 11 games in a row.
Morro Bay's John Skaggs went 2-for-4 with a run. Nick Johnson scored twice for Morro Bay and Morgan Codron had two hits and a run. Ethan Lisman drove in a pair of runs for the Pirates.
Pirates pitchers issued eight bases on balls and also hit two separate batters.
The Panthers scored their first run after Morales doubled and Nava drove him in with a solid triple to right field. Nava then scored when senior Richie Robles hit a popup that shortstop Nicky Johnson couldn't handle in the wind.
The Panthers went ahead in the third inning on an error when Sandoval hit a line drive to first base, allowing Caesar Garcia to score. Morales then singled in Sandoval to put the Panthers up 6-4.
Josue Garcia then hit a sacrifice fly to score Efren Castro for a 7-4 lead and Adan Rubalcava was then hit by a pitch to bring in Caesar Garcia for the Panthers' eighth run.
The Pirates end the regular season with an overall record of 18-10 and a league mark of 10-5.
Both of the Central Coast Athletic Association baseball championships rest in the Santa Maria Valley. Righetti has already clinched the Mountain League championship heading into Friday afternoon's regular season finale against Paso Robles at home.
Nipomo routed Santa Maria 13-2 on Thursday to finish league play one game behind the Panthers at 12-3.
Nipomo is riding an eight-game win streak into the postseason. The Titans are 18-10 overall. Their last loss was a non-league defeat to Lompoc on April 18.
Nipomo pounded out 14 hits in the win over the Saints as Nate Reese went 5-for-5 with a home run, four RBIs and two runs scored.
Jesse Ahedo had two hits and two runs and Dillon Horton drove in a pair of runs. Victor Garabay scored twice for the Titans, also driving in a run. Nick Milton drove in two runs and scored twice.
Reese had two doubles on the day and Milton, Horton, Garabay and Kamren Case each had one.
Nipomo's Hunter Wooldridge allowed five hits over five innings on the mound, striking out three. Jose Grejada struck out three in one inning of work to close out the win in six innings.
San Luis Obispo 3, Arroyo Grande 1
The Tigers beat the Eagles even though A.G. starter Kaden Tynes was strong, throwing a complete game four-hitter and striking out five.
Ty Scrudato went 2-for-3 for the Eagles.
Pioneer Valley 9, Orcutt Academy 4
Pioneer Valley's Marissa Dollinger went 3-for-3 with three runs and an RBI as Precious Subia went 3-for-4 with two runs and two RBIs in the win.
Freshman Adriana Padilla had two hits, two RBIs and a run as Kahlia Melton, another freshman, drove in two runs.
Freshman pitcher Ciena Acosta struck out eight in four innings. Pioneer Valley is 15-12-1 and 9-7-1 in league play as the Panthers ready for the postseason.
The Spartans are 11-14-1 after going 5-12-1 in the Ocean League. Valerie Zepeda went 3-for-4 for the Spartans. Danica Black had two hits and a run and struck out eight in a complete game in the circle.