Santa Maria's baseball team defeated Mission Prep 12-0 in an Ocean League game Wednesday afternoon.
With the win, the Saints moved to 10-6 on the season and 5-2 in Ocean League play under coach Mike Roberson.
The Saints overpowered the Royals with a 12-run third inning.
Freshman Cesar Garcia hit a two-run home run. Luis Guerrero earned the win, striking out five batters in three innings. 
The Saints host Mission Prep Saturday in a doubleheader that starts at 11 a.m.
Jackson Cloud threw a five-hitter and struck out eight in the Channel League win for the Pirates.
Vice Heredia and Seth Ruiz each had two hits. Dallas DeForest, Ruiz and Cloud each drove in a run.
The Pirates are 5-10 overall and 2-7 in league play. They are at Lompoc on Friday.
Santa Maria 17, Orcutt Academy 5
Ahlexia Glidewell earned the win as the Saints rolled at Lakeview.
She gave up five runs on 10 hits. Orcutt Academy's Sophia Galas took the loss, giving up nine runs on eight hits.
Brandy Perez had four hits and Christina Regalado had three hits for the Saints.
Balas, Velen Velasquez and Cathy Sibley all had two hits each for the Spartans.
Arroyo Grande 5, Righetti 3
Righetti's Maddie Millan went 3-for-4 with a single, a double and a homer. Jordyne Sarellano threw a complete game for the Warriors.
The Braves, down 2-1, scored twice in the seventh and edged the Pirates in a Channel League game.
Michaela Baker put the Pirates ahead 1-0 with a solo home run in the third inning. The Braves tied the game, then Santa Ynez went back ahead when Cierra Cloud scored in the fifth.
Riley Vannasap pitched a complete game for the Pirates. She gave up four hits, struck out three and walked two.
Santa Ynez senior Callaway Winans was the match medalist with an 81. The other Santa Ynez scorers were Nolan McClurg (88), Rye Winans (91), Jackson St. Denis (98) and Marcelo Andrade (105).
The Cabrillo scorers were Matt Kovach (96), Logan Clarke (99), Luke Radabaugh (96), Nick Maceachern (99) and Cyrus Nasr (117).
Santa Ynez 275, Cabrillo 342
Santa Ynez senior Bridget Callaghan was the match medalist with a score of 47.
"I was very happy with how the kids played today as many had not seen the course before and it is not a simple layout to play for the first time," coach Sarah Ovadia said. "The course is very narrow with many out-of-bounds areas and the greens have a ton of slope and speed, which makes chipping and putting challenging."
Sylvia Kostrzewa (55), Jordan Hartley (56), Ali Swanitz (58) and Emily Ruiz were the other scorers for the Pirates.
The Cabrillo scorers were Jessie Mendibles (53), Ellie Mendibles (57), Courtney Lauderdale (74), Shelby Hizel (77), and Madeline Floyd (81).
Hancock schedule revealed
The Southern California Football Association (SCFA) has released the 2021 football schedule for the fall, which has Hancock College slated to return to a traditional schedule as a member of the National Northern League after missing the 2020 season due to the pandemic.
The Bulldogs will open action with a nonconference home contest versus Santa Barbara City College on Saturday, Sept. 4, before hitting the road for a trip to San Bernardino Valley the following weekend. The regular season finale will take place on Saturday, Nov. 13, with a showdown against Bakersfield at Hancock Field.
The remainder of the home slate includes contests with Cerritos (Sept. 18), Mt. San Jacinto (Oct. 2) and Ventura (Oct. 30). Hancock is scheduled to travel to Fullerton (Sept. 25), East Los Angeles (Oct. 16), Canyons (Oct. 23) and Long Beach (Nov. 6). The final five contests of the season will take place against other National Northern League opponents. 
Head coach Seth Damron will make his first appearance at the helm for the Bulldogs this fall after taking the reins in March of 2020. Damron will enter his fifth overall season on the staff for Hancock after previously spending three seasons as the team's offensive coordinator and one as the defensive coordinator. Under his direction, the Bulldogs offense earned three consecutive top-10 finishes in several major rushing categories.
In the 2018 season, Hancock ranked first in total rushing yards, yards per game, and rushing touchdowns. In his first season as defensive coordinator, the Bulldogs defense had their best showing since the 2000 season after not allowing more than two touchdowns in any single game. Under his watch, Hancock was ranked in the top-five for total points allowed per game, were third in yards allowed per game, and ranked first in passing yards allowed per game.
Decisions on fan attendance and game day procedures will be announced closer to the season start date.
The Hancock College baseball program has canceled its upcoming two-game series with Antelope Valley, originally slated for Thursday and Saturday.
The decision comes after contact tracing and cautionary quarantine procedures were enacted. "This decision was made out of an abundance of caution for the health and safety of our student-athletes," stated Director of Athletics Kim Ensing. "Allan Hancock continues to adhere to the guidelines provided by our institution, county health officials and the CDC. We are committed to returning to play in the safest manner possible with the appropriate time for practice and physical reconditioning in mind."
Due to the current Western States Conference guidelines, the series will not be made up. The next baseball series, slated for May 20 and 22 against Bakersfield, still remain as scheduled as of today. 
See who's up for female and male Athlete of the Week
Malia Cabigon, Righetti basketball
Updated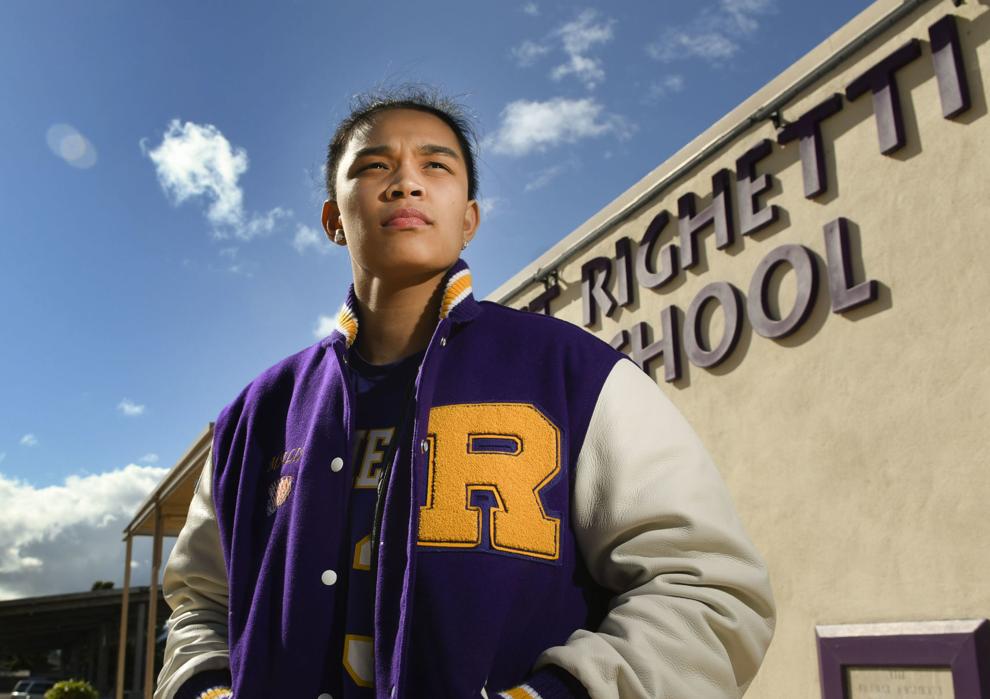 The Righetti senior scored 27 points in a 60-53 win over Santa Barbara on Saturday. That came after two solid performances in a sweep of Orcutt Academy.
Cabigon had 15 points in a 62-40 win over the Spartans on Friday after scoring 17 in a 56-51 win on Thursday.
Dylan Prandini, St. Joseph softball
Updated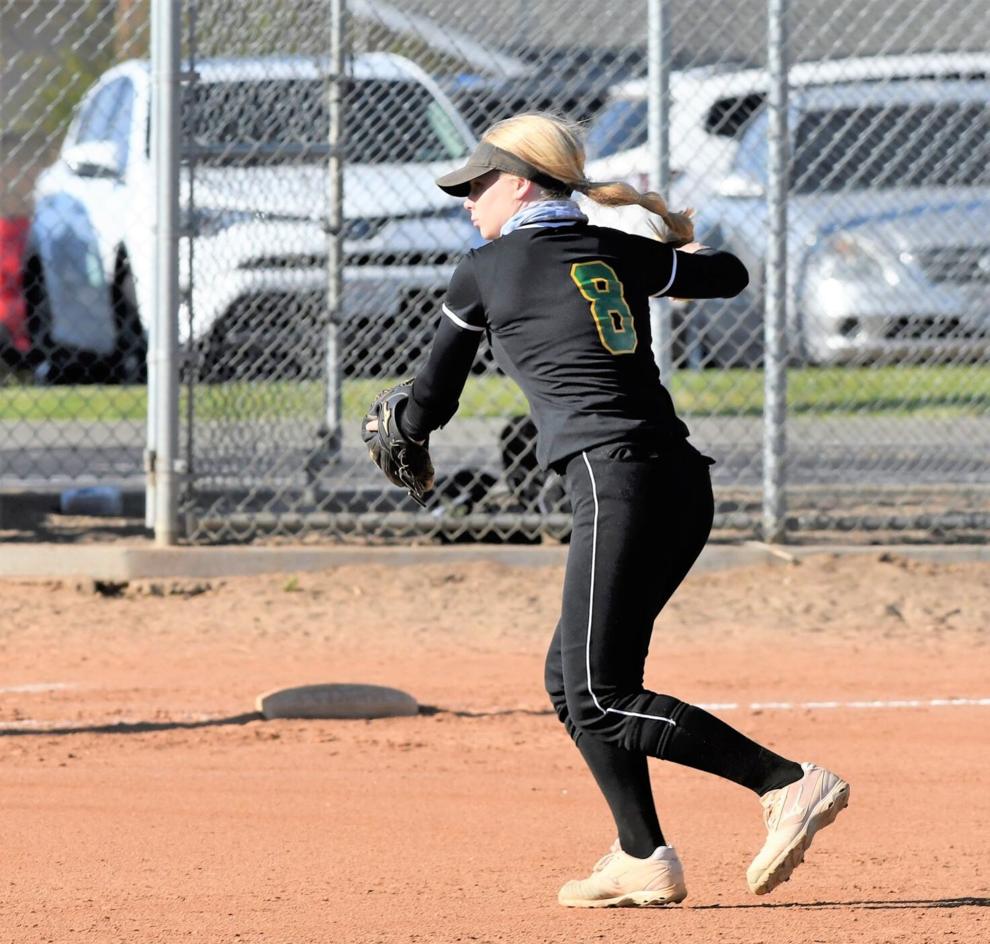 Prandini has been on fire all season, but went off in a three-game sweep of Nipomo last week.
Prandini went 7-for-9 with five runs, five RBIs and a home run as the Knights swept the Titans 13-1, 10-3 and 5-1. 
Grace Padilla, Santa Ynez basketball
Updated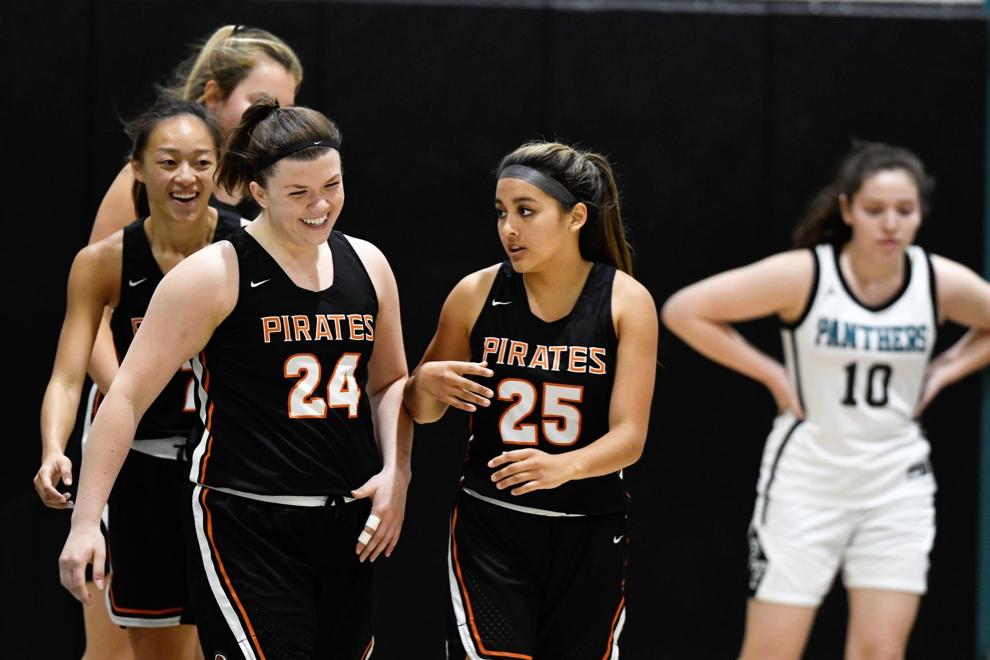 Padilla is back again for a second nomination. It's hard to deny her after her performance against Pioneer Valley last Friday. 
Padilla had 19 points and 30 rebounds against the Panthers. She also had a game with 15 points and 17 rebounds against Cabrillo and another game with nine points and 15 boards. She scored 12 points and grabbed eight rebounds in a 42-38 loss to St. Joseph.
She set the school record with 30 rebounds against Pioneer Valley.
Candace Kpetikou, St. Joseph basketball
Updated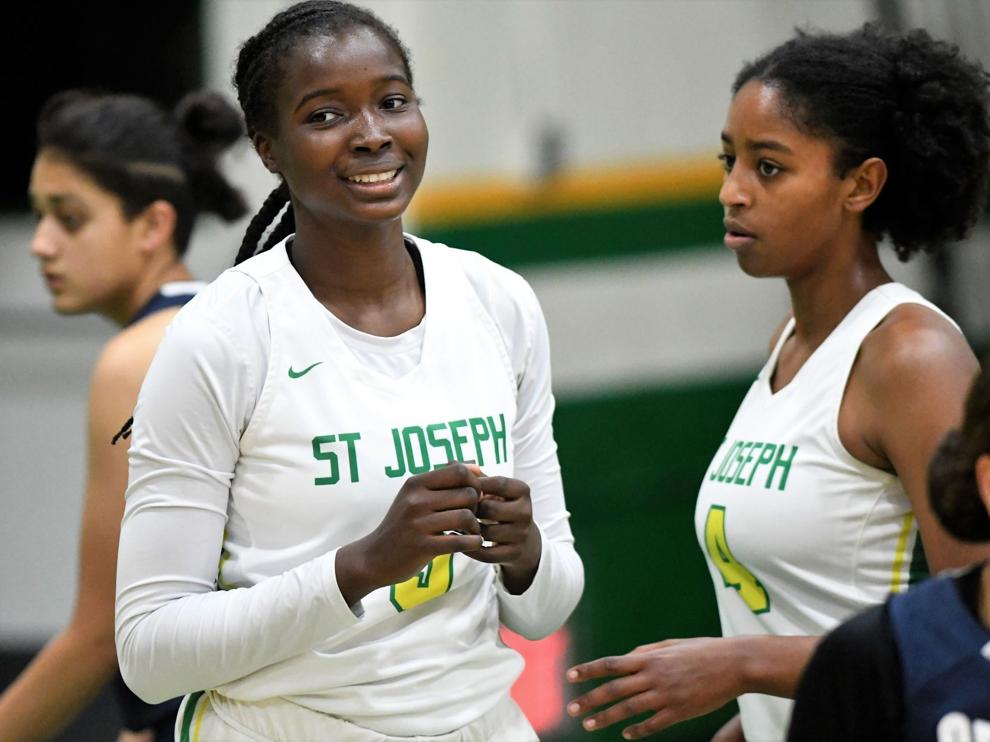 It was a bit of an up-and-down week for the 6-foot-3 sophomore, but just look at the games she had against Garces and Mission Prep.
In the non-league win over Garces, Kpetikou had 15 points and 21 rebounds and she followed that up with 13 points and 15 rebounds against Mission Prep. In another win over the Royals, she had seven points and eight rebounds and had six points and 10 rebounds against Santa Ynez, averaging 10.3 points and 13.5 rebounds in four wins.
Briana Reitmeier, Lompoc softball
Updated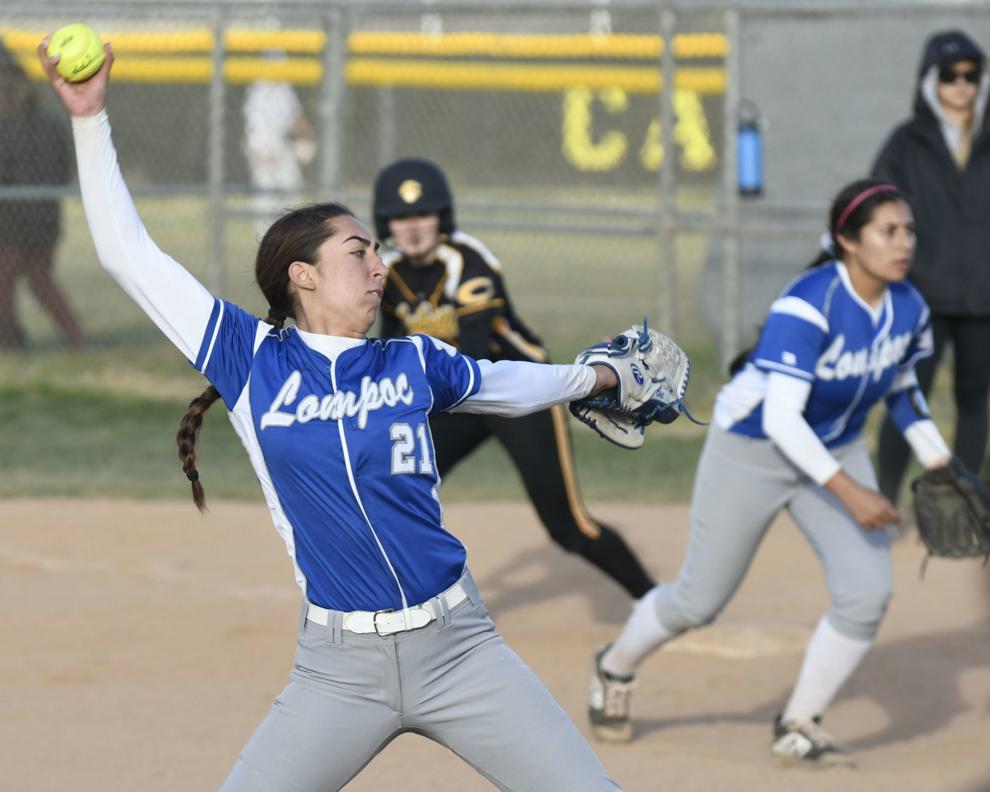 Reitemeier achieved the feat just about every softball player dreams of when she no-hit rival Cabrillo last week.
Reitmeier was dominant against the Conqs on May 5, throwing 95 pitches while striking out 11 as she no-hit Cabrillo in a 5-0 win.
Kacie Slover, Nipomo basketball
Updated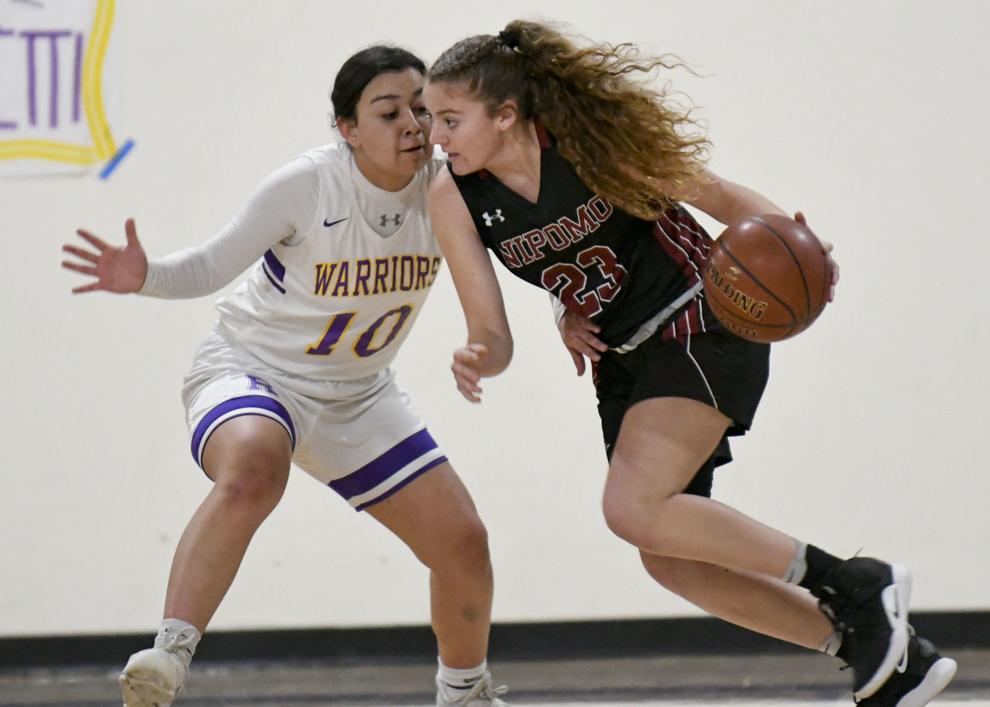 Slover has the Titans rolling as she earns another nomination. She had 13 points, two rebounds and five steals in a 54-29 win over San Luis Obispo before going off for 22 points, 11 rebounds and three steals in a 48-26 win over the Tigers.
She's averaging 21 points this season.
Steven Vasquez, St. Joseph basketball
Updated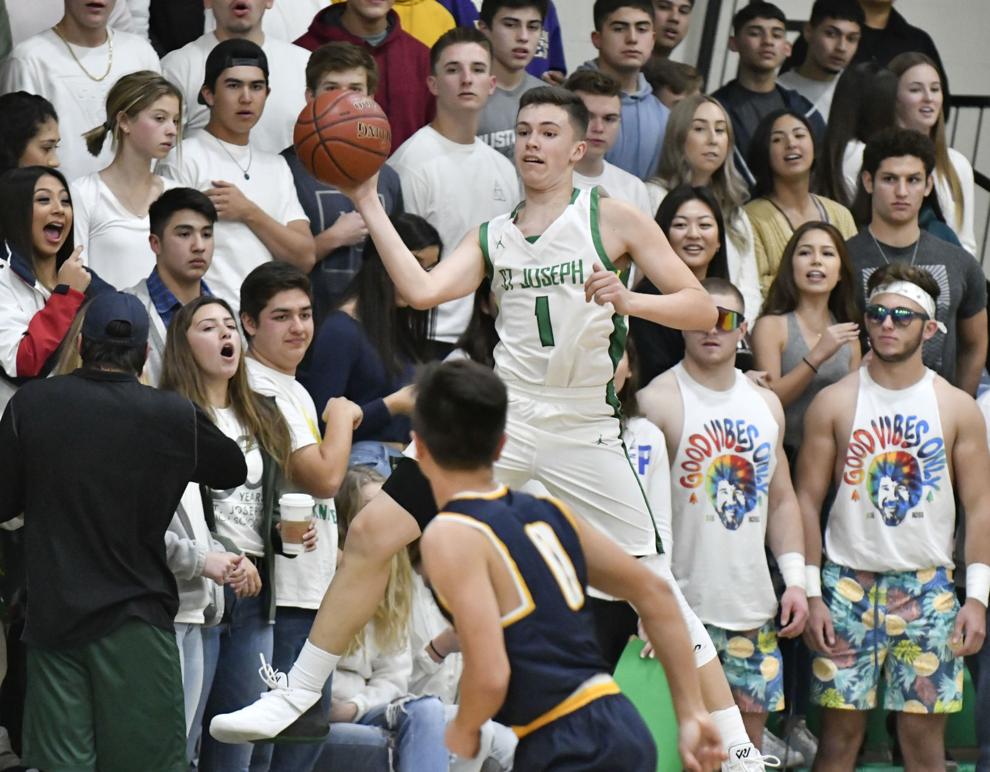 It was a very good week for the Knights basketball standout.
Vasquez surpassed the 1,000-point mark in his St. Joseph career on Saturday and had a big week shooting the ball and playing his trademark all-around game.
He had nine points and eight assists against San Marcos on May 3, then added 30 points against Garces on May 4. He poured in 11 points against Mission Prep before scoring 17 against Fresno Bullard on Saturday. He averaged 16.8 points last week as the Knights won all four of their games.
Carson Gomes, Arroyo Grande baseball
Updated
Gomes threw a complete game in the 2-1 win over Righetti on May 5, going 2-for-3 at the plate. He then went 3-for-3 with two RBIs, two doubles and a run in another win over the Warriors.
Wade Arkinson, Nipomo baseball
Updated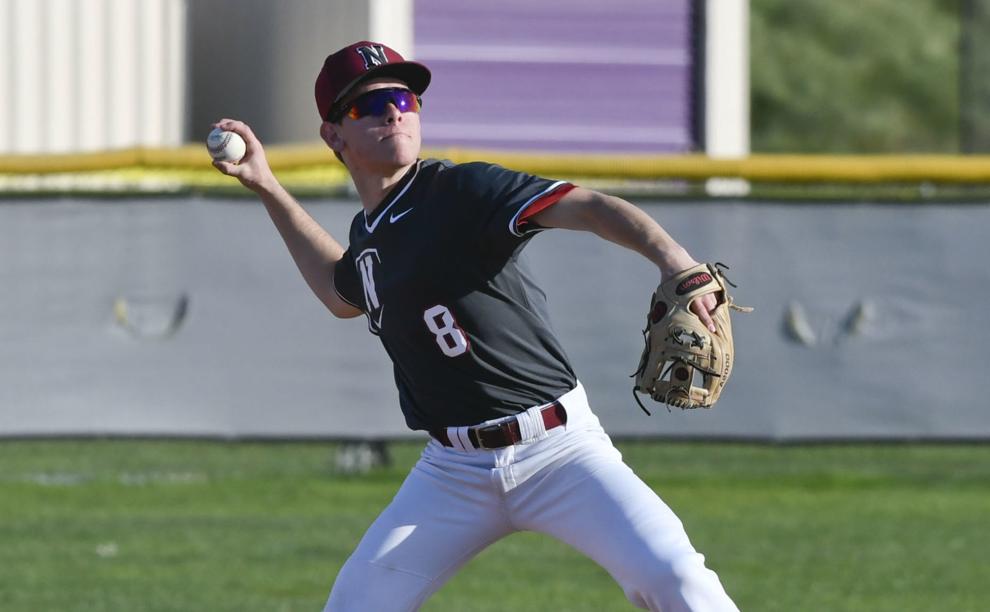 Arkinson went 2-for-4 with two runs, two RBIs and a double on May 5 in a win over Orcutt Academy. He then had a hit and a run in another win over the Spartans on Saturday before having his biggest game of the week.
Arkinson hit a grand slam and went 3-for-4 with three runs, four RBIs and a double in a 12-1 victory over the Spartans.
Arkinson is hitting .406 on the season.
Jeffrey Ray, Hancock baseball
Updated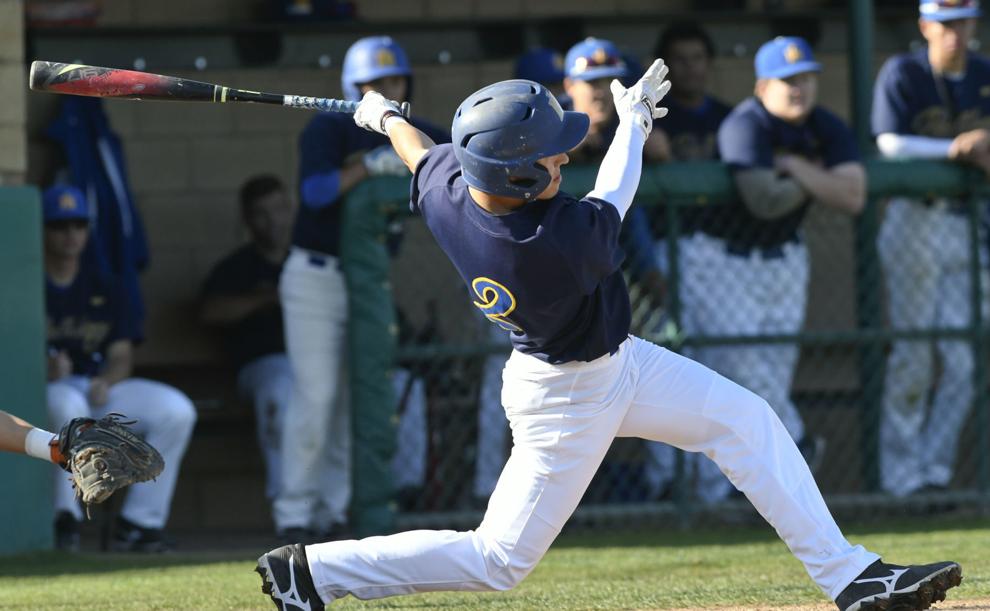 Ray went 5-for-11 with nine RBIs and two doubles as the Bulldogs ran their win streak to 11 games with four wins over Ventura last week.
Ray leads the team with 23 RBIs. The former Lompoc Brave standout is hitting .354 for the 13-3 'Dogs.
Ebba Tefera, Pioneer Valley volleyball
Updated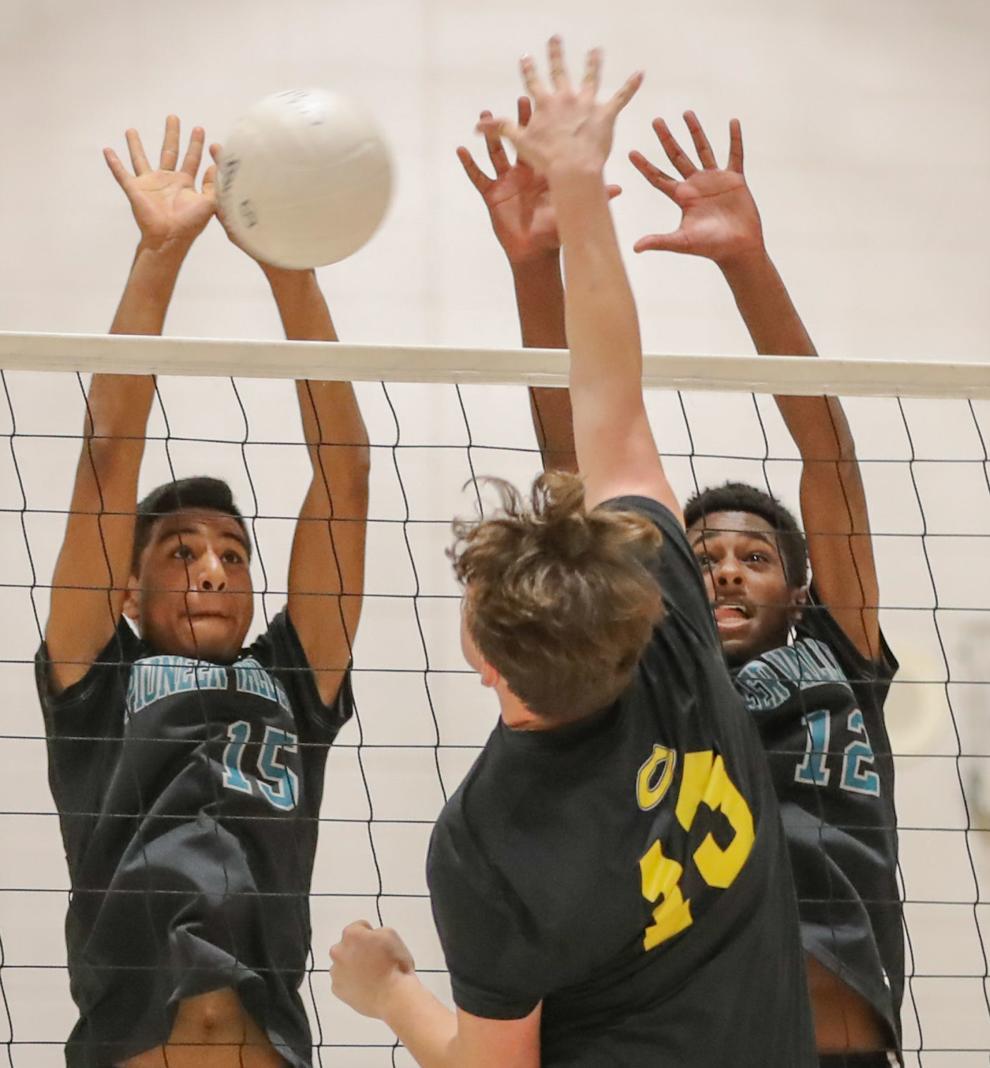 Tefera had a big week for the Panthers. He notched 27 kills in a 3-1 win over Nipomo. He then had 20 kills in three sets in another win over Nipomo before smacking 12 kills in a four-set win over St. Joseph.