California regulators have proposed a ban on the sale of gas-powered landscaping equipment, worrying local landscapers who say the move would impact their ability to serve their clients.
State regulators with the California Air Resources Board said they plan to ask board members to sign off on a plan by the end of the year to gradually reduce the emissions from items like lawn mowers and leaf blowers to zero. 
The move is an important one to reduce air pollution, said Karen Caesar, a spokeswoman for the board.
Caesar said the work put into reducing pollution from car engines hasn't translated at the same level for lawn mowers, and that the devices often emit more harmful gases than cars.
According to CARB, running the best-selling leaf blower for one hour releases as much smog-forming pollution as driving a 2017 Toyota Camry from Los Angeles to Denver.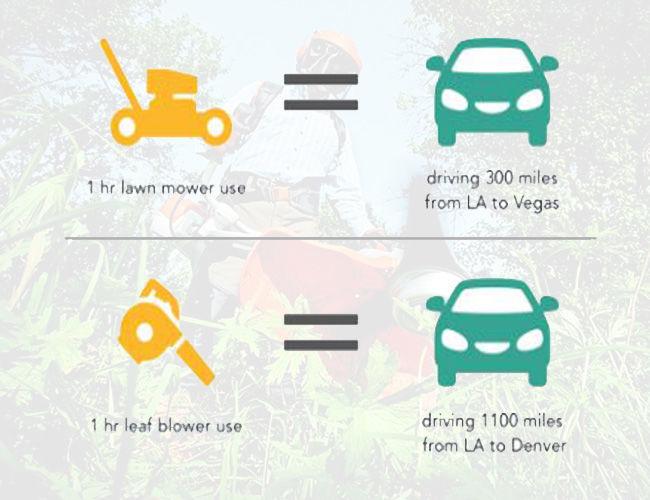 While some municipalities — particularly in the San Francisco Bay Area — have banned the use of gas-powered equipment, the air resources board's proposal would only affect the sale of new products.
Those who purchase gas-powered equipment before any new emission standards kick in will continue to be able to use them until the devices requirement replacement.
While the proposal calls for stricter emission standards to phase in over time starting in 2022 at the earliest, local landscapers said such a move would hurt their businesses.
Neil Towery, general manager of All Weather Landscape Maintenance in Santa Maria, said the biggest issue with electric equipment is not the cost but performance.
"A single battery is only good for a limited amount of time," he said.
Towery said his company uses battery-powered leaf blowers in Santa Barbara, where gas-powered blowers aren't allowed, and it can take multiple battery-changes to service large jobs.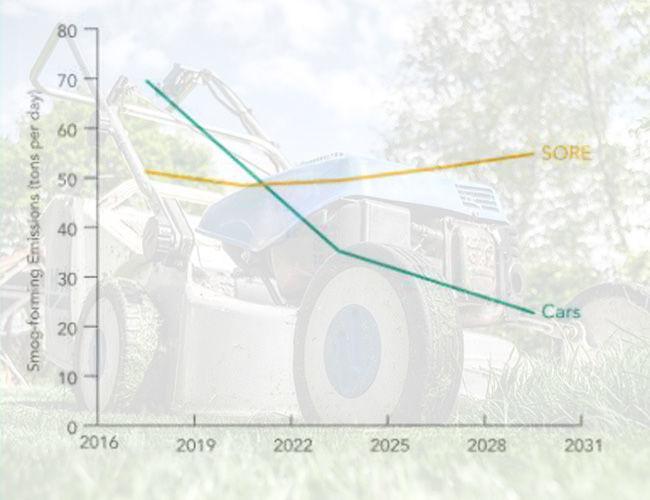 "When you're talking about mowing a school, an electric piece of equipment to mow an area that big doesn't exist," he said. "You'd have to change 12 batteries to mow one grass area — that's insane."
Ernie Torres, who owns PJD Landscape Management, said electrical equipment wouldn't be practical for commercial landscapers.
"It just won't work," he said.
Dorothy Fibiger, air resources engineer, said electric landscape equipment meant for homeowners is often cheaper than gas-powered devices but acknowledged the upfront costs for commercial electric equipment is higher.
"The upfront price is about twice as much," she said, adding the breakeven point for small items like hedge trimmers is 18 months and around 3 years for larger equipment, due to the savings on fuel and maintenance.
California regulators have streamlined the state permit process for vegetation-thinning projects to make getting approval a smoother process for the Santa Barbara County Fire Department and others.
Razi Syed covers Santa Maria City Government for Lee Central Coast Newspapers.  Follow him on Twitter @razisyed
Get local news delivered to your inbox!
Subscribe to our Daily Headlines newsletter.