More than 18,000 Pacific Gas & Electric Co. customers were without power in the Santa Maria area Saturday, with multiple outages affecting homes and businesses in cities including Santa Maria, parts of Orcutt and Guadalupe, as well as the Five Cities area.
More than 6,800 people were without power in cities including Arroyo Grande, Oceano and Grover Beach.
A PG&E spokesperson said that the outage was caused by a downed tree falling on power lines, and that crews worked quickly to restore power by 9:30 p.m. 
 The outages were first reported around 6:30 p.m.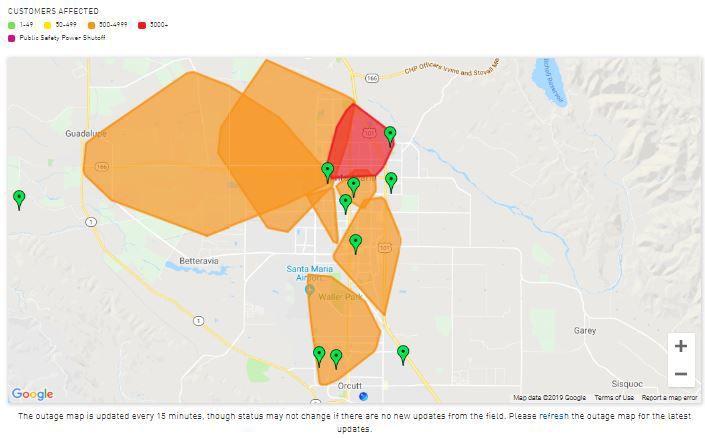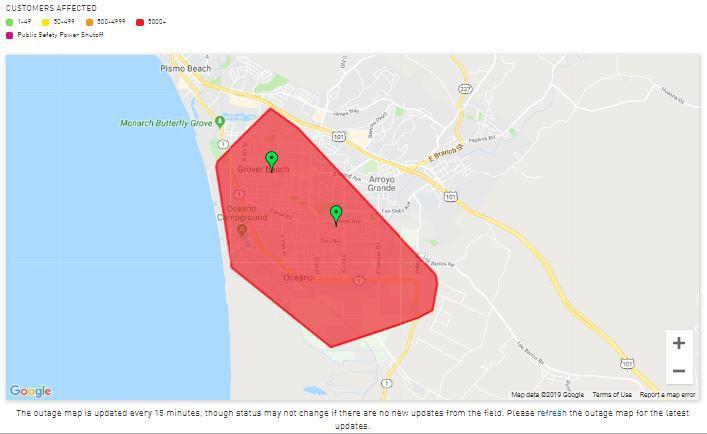 According to the outage map there were no outages listed for the Nipomo or Lompoc areas.