A portion of Highway 154 near Cachuma Lake was destroyed during the weekend storm, closing off the roadway from Santa Barbara to the junction with Highway 246 for the foreseeable future.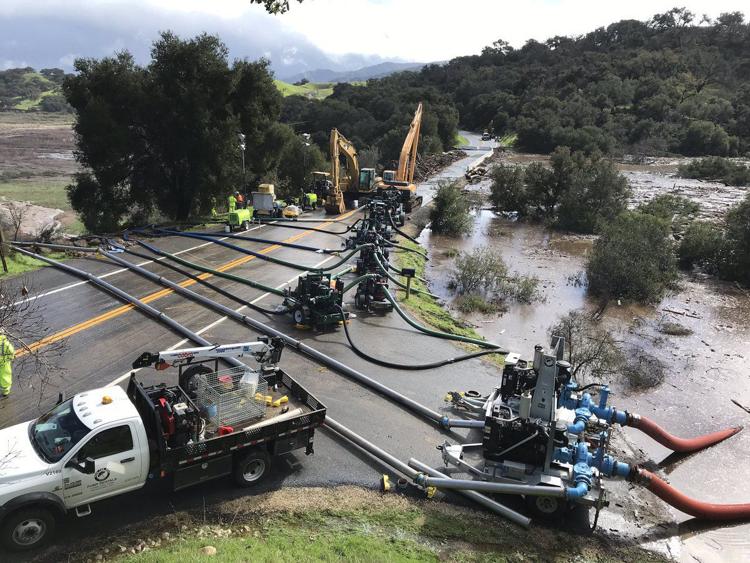 California Highway Patrol Officer Joel Asmussen said a portion of the roadway was washed away during heavy rain which caused downed trees and roadway flooding throughout Santa Barbara County.
Asmussen said the highway is closed in both directions.
"It's going to need to be rebuilt," he said. "We don't have an estimated time on when that'd be yet." 
A spokesman with Caltrans said a blocked culvert resulted in water running along the surface and that motorists should use Highway 101 as a detour. 
#CAwx- CA 154 remains closed indefinitely near Cachuma Lake. A drainage culvert was filled with debris and water during Saturday's storm damaging the Hwy. CA 154 is closed between Santa Barbara and CA 246 in Santa Ynez. For everything storm related, go to https://t.co/gujtJTUSEj pic.twitter.com/r7WZZZJj9j

— SBCFireInfo (@EliasonMike) February 4, 2019