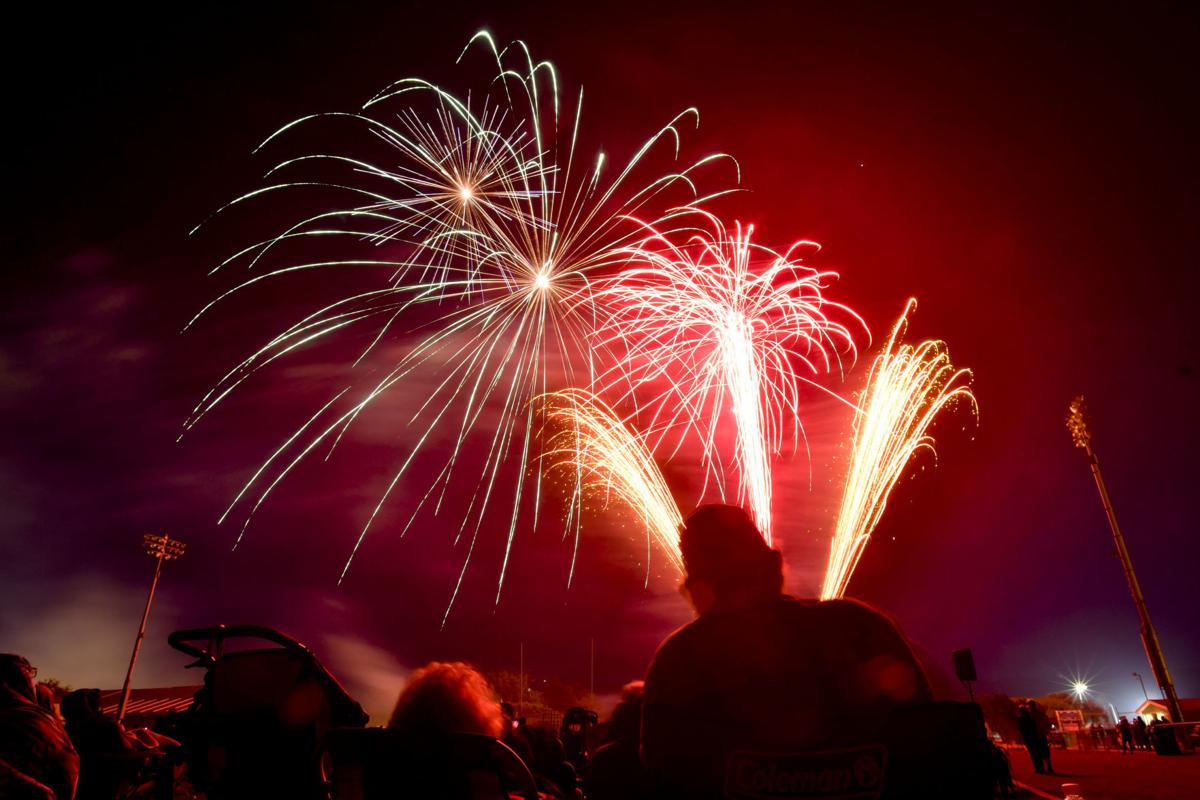 The on-again, off-again saga of the 2020 Lompoc Fourth of July fireworks show took another turn Tuesday night that has all aspects of the show, including its existence, up in the air.
On Tuesday, the show was back before the City Council, which discussed potential scenarios for canceling, postponing or forging ahead with the event in the midst, or immediate aftermath, of the COVID-19 pandemic.
Ultimately, the governing body voted unanimously to direct staff to get input from the Lompoc and Santa Barbara County public safety agencies regarding holding the event at three possible sites, and to set a June 1 deadline to raise the needed funds for the show. If the money — estimated around $10,000 — isn't raised by that date, the show would automatically be rolled over to 2021.
Councilman Jim Mosby was the most vocal advocate for keeping the show this summer, while other members of the council expressed doubt about its feasibility.
Lompoc's 2020 Fourth of July fireworks show, which was thought to be dead two months ago, was revived Tuesday night with a new host site and several potential new elements.
"People need this," Mosby said after referencing the widespread shelter-at-home orders that began last month in response to this coronavirus crisis. "People don't need to just sit there and [go] ho-hum, ho-hum. The comments I've gotten are people don't want to see another thing taken from us."
Councilman Victor Vega, among others, however, said he wasn't confident that a 2020 show could be a realistic possibility, given the health and safety issues brought on by this pandemic, as well as the economic turmoil it has created.
"I'm all for the fireworks and I'm an advocate for it," Vega said. "I just think we're stretching what we can do to try and make something happen. It's almost like you're trying to force something round into a square."
Central to the discussion was where to hold the show and what type of show to present.
A report prepared by city staff identified three potential sites: Ryon Park, River Park, or agricultural fields west of the city.
Because those latter sites are farther away from homes in the city, the city staff report noted that the actual fireworks could be changed to high-level mortars that would have larger blast radiuses and be visible to more homes. That could also be an option if the social distancing directives remain in place and the city is forced to move forward with an event without an audience.
Although the staff and volunteers of the North County Rape Crisis and Child Protection Center will continue their work — even if much of it has been altered — they find themselves in a similar position as many local nonprofits amid this coronavirus crisis: Doing what they can to make it through an unprecedented global event while facing a largely uncertain future.
Vega particularly took issue with staging a show without a live crowd.
"It's not going to excite me," Vega said, referring to such a scenario as a "drive-by" show. "I'm not going to take my family there, to be honest with you. I just think it's a waste of money."
Finances also had a significant impact on Tuesday's discussion.
Mario Guerrero Jr., Lompoc's recreation manager, noted that the city would need to pay a $5,000 deposit to its pyrotechnic provider by May 5 in order to have the show on July 4. While that deposit is nonrefundable, Guerrero said that it can be carried over for a 2021 show if one isn't held this year.
The City Council, as part of the successful motion that was passed, directed staff to pay that deposit, which would lock the city in at 2020 prices for the 2021 show.
Perhaps more pressing was how to fund the 2020 show if it goes on without an audience. That scenario would leave the city without about $15,000 that it anticipates it would make in ticket sales. The city will also have added costs if the show is moved or if this summer's Flower Festival is canceled, since the city was planning to share some costs with organizers of that festival, which is scheduled for June 24 through 28 at Ryon Park.
The City Council voted unanimously to have city staff return as soon as the next regular meeting on April 21 with information on how the city can potentially expand its utility repayment program, as well as information on how the city could use its Community Development Block Grant (CDBG) program to provide rental assistance or other financial help to residents.
Some members of the council and public said they didn't think it would be difficult to make up that deficit with private donations and proceeds from sales of the so-called safe-and-sane fireworks.
Former Mayor John Linn offered in March to contribute $500 and help lead a fundraising campaign. During Tuesday's public comment period, resident Nicholas Gonzales offered to kick in another $500.
Mosby said he had also talked to several people who said they would give up to $1,000 to help keep this year's show alive.
Mayor Jenelle Osborne included a stipulation within her successful motion that city staff would not be used to raise money.
"If we're going to make the commitment to identify and find the funds, then it really should come from us as community members, not direct staff to do it, given the additional workload that they are taking on," she said.
Councilwoman Gilda Cordova said she was in favor of community celebrations, but, like Vega, she also had reservations.
Cordova suggested that even if the stay-at-home orders are lifted before July 4, many people would probably still forego attending a fireworks show out of concerns for their health or simply because they can't afford it, given how many people are unemployed or underemployed due to this pandemic.
Mosby defended the idea of having a show without a crowd. He said he had watched past shows from Beattie Park, which is about 2 miles away from Huyck Stadium, the historic host venue.
"The visibility — is it as spectacular as being right underneath it? No," he said. "But you do get a lot of the effect and the celebration. Remember what the Fourth of July is and one of the reasons we have the bombs bursting in air. … I think this is an important time for us to continue to say that we are alive."
If such a show is held, Guerrero said, the city could use its community radio station, KPEG, to broadcast the music that would normally accompany the fireworks.
The city staff report noted that Santa Maria had already canceled its 2020 fireworks show, and that other Central Coast cities, like Pismo Beach and Cambria, are either discussing or planning to discuss doing the same.
Mosby said he would not like to see Lompoc join the list of cancellations.
"People felt that it was significant and needed to be moved forward with," he said of his discussions with community members. "I haven't even looked that hard, but there were a lot of people that said we needed to have it."
070419 Lompoc fireworks 10.jpg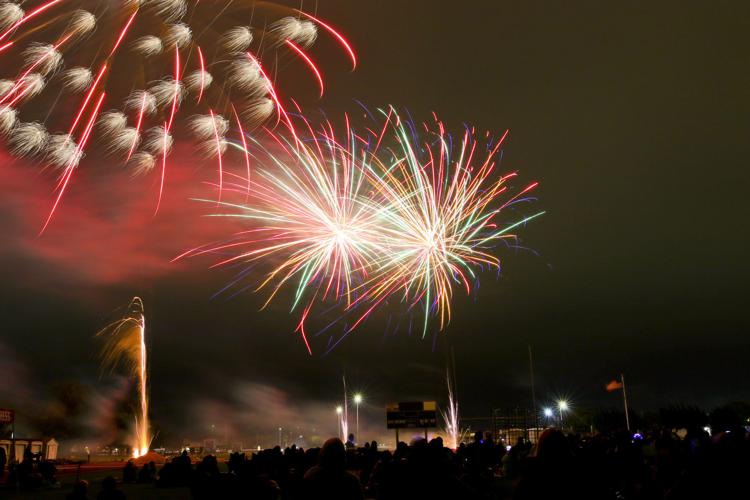 070419 Lompoc fireworks 01.jpg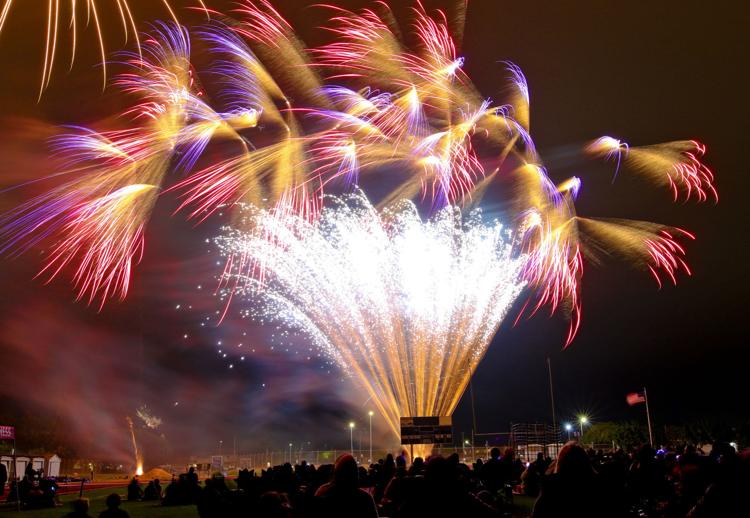 070419 Lompoc fireworks 02.jpg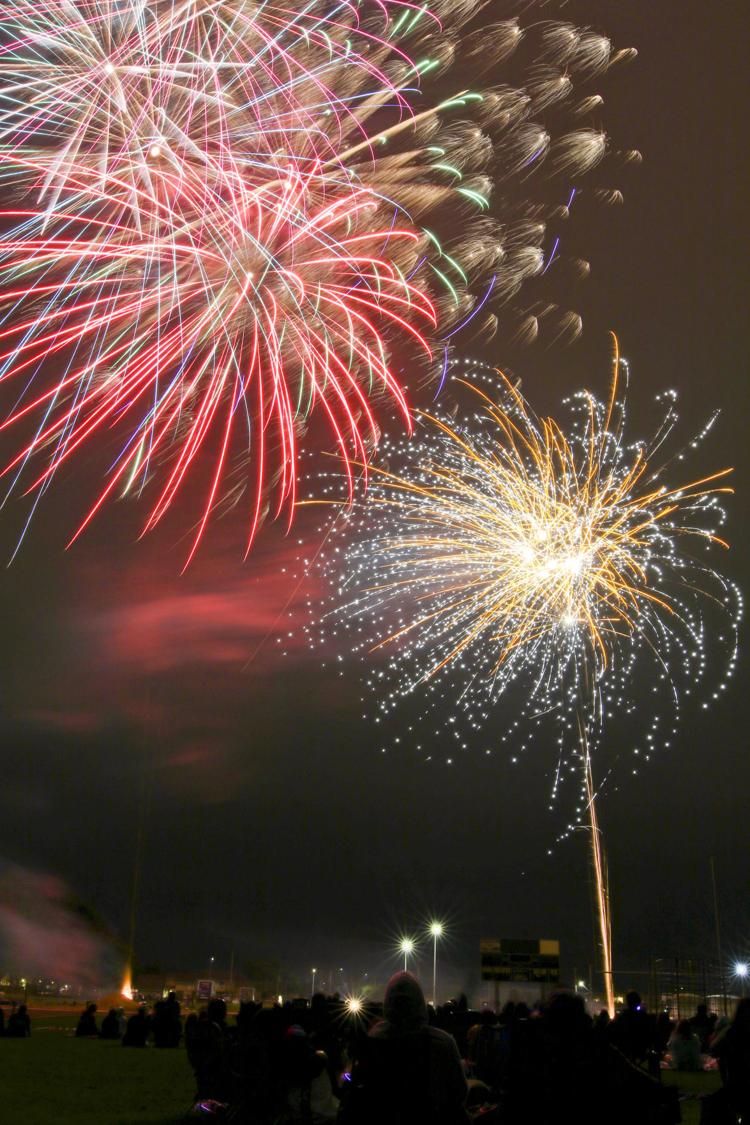 070419 Lompoc fireworks 03.jpg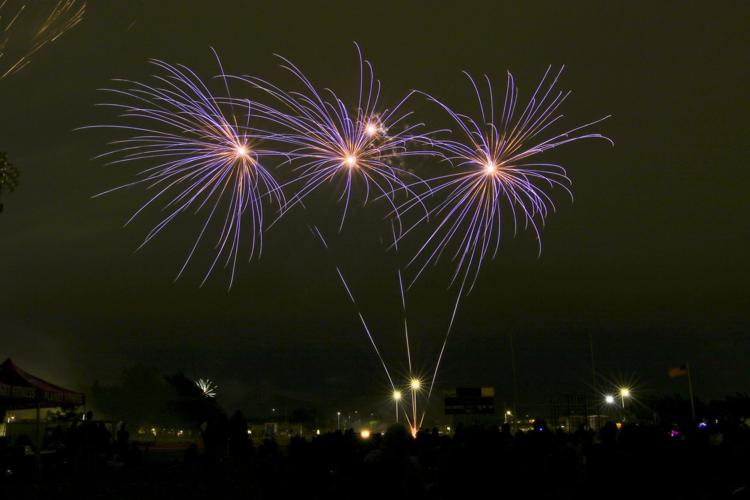 070419 Lompoc fireworks 05.jpg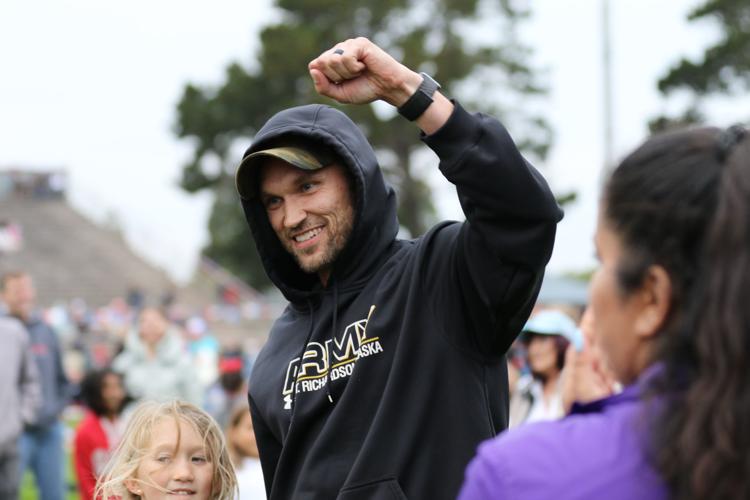 070419 Lompoc fireworks 06A.jpg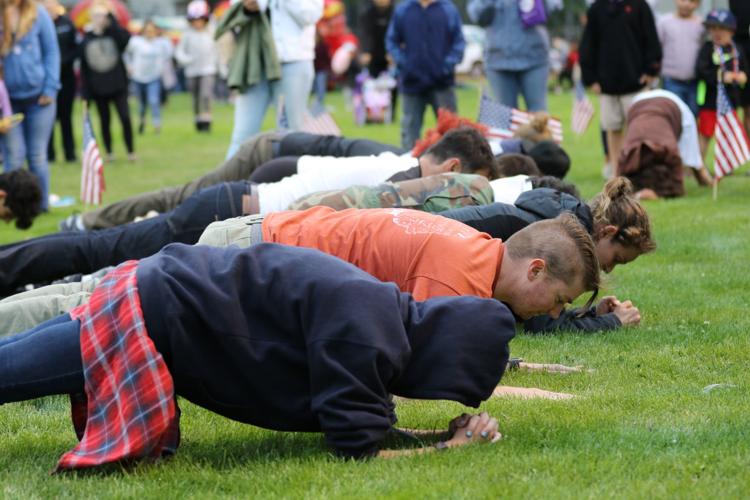 070419 Lompoc fireworks 07A.jpg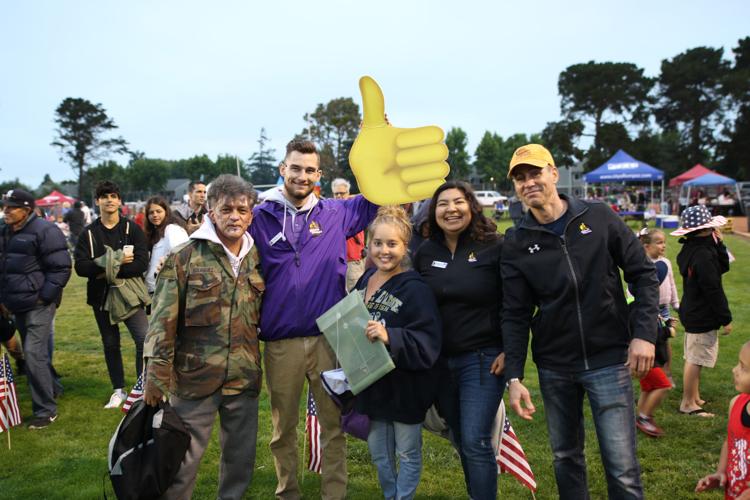 070419 Lompoc fireworks 08.jpg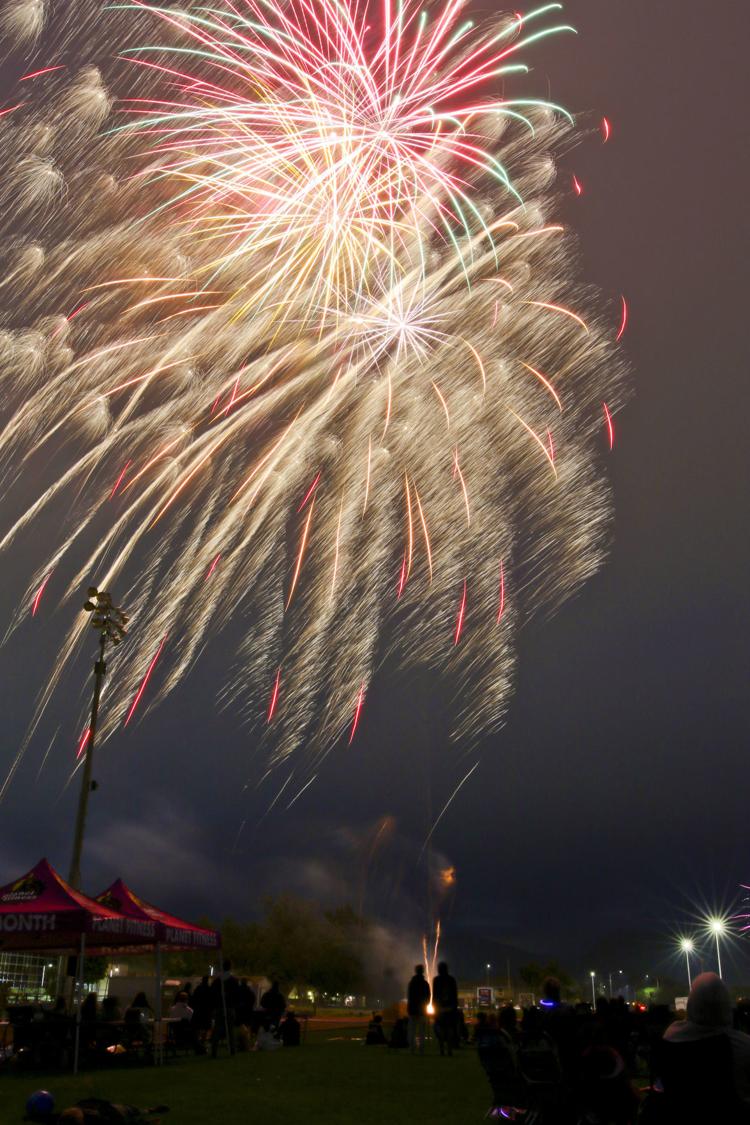 070419 Lompoc fireworks 09.jpg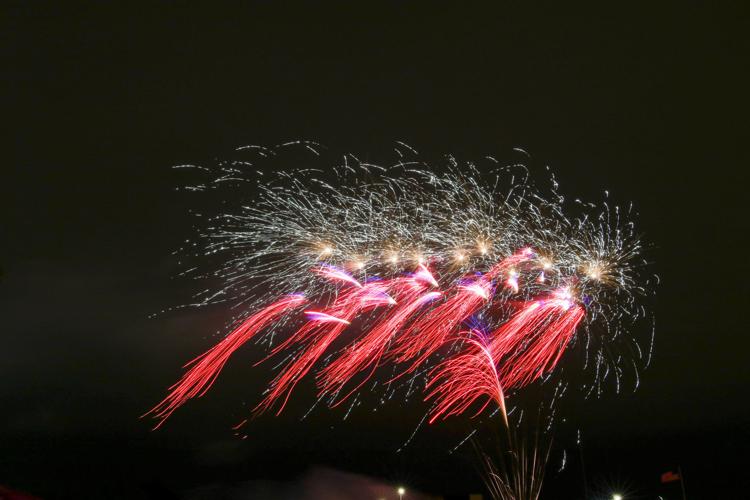 070419 Lompoc fireworks 11.jpg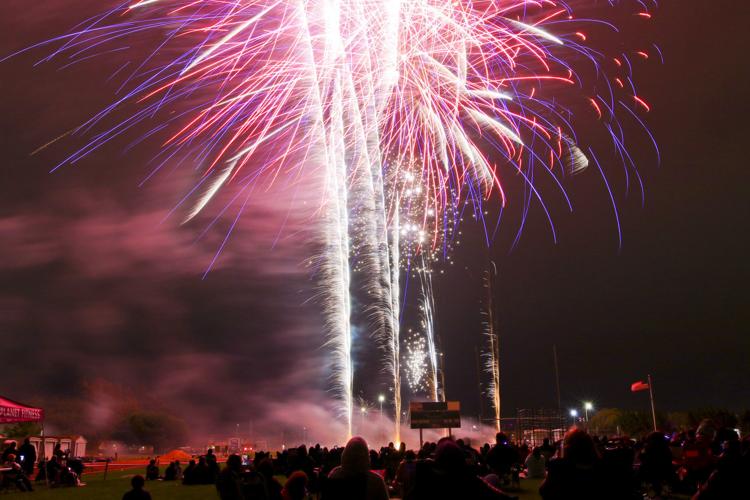 070419 Lompoc fireworks 12.jpg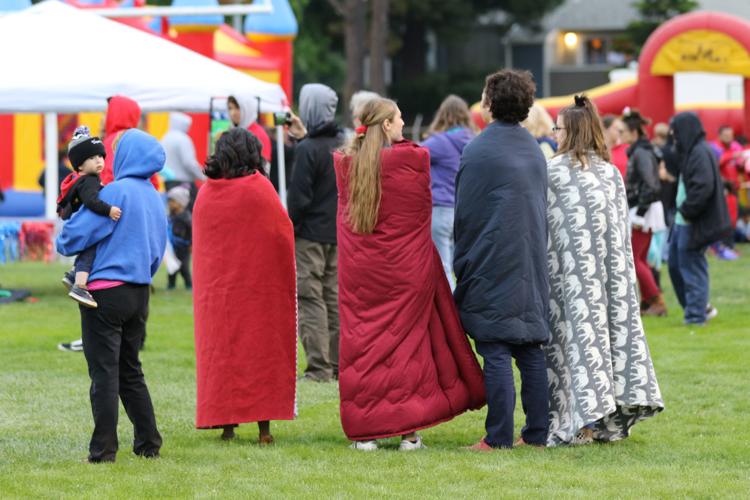 070419 Lompoc fireworks 13.jpg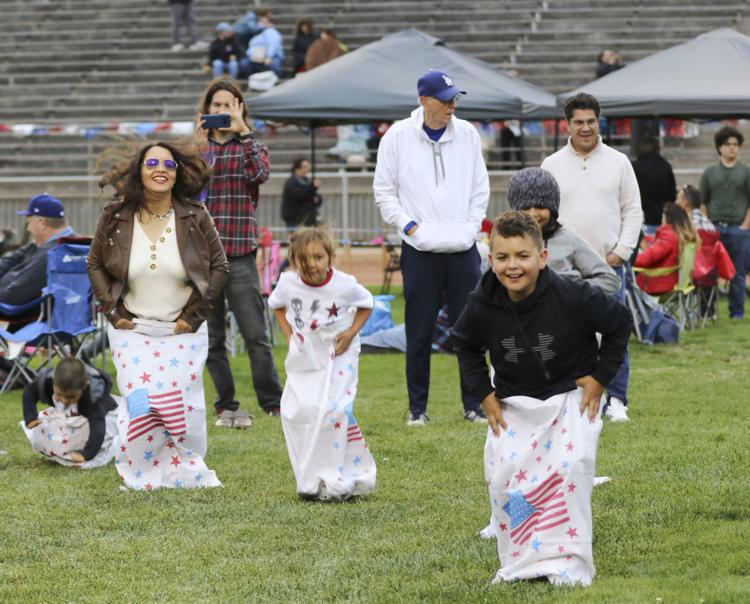 070419 Lompoc fireworks 14.jpg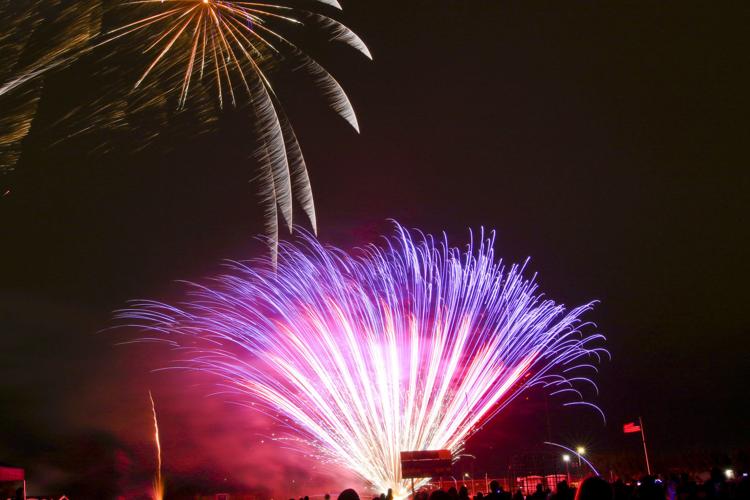 Willis Jacobson covers the city of Lompoc. Follow him on Twitter @WJacobsonLR.
Concerned about COVID-19?
Sign up now to get the most recent coronavirus headlines and other important local and national news sent to your email inbox daily.