This month's Chamber Spotlight is on Oak & Iron at 3546 Skyway Dr Suite C in Santa Maria, which opened its doors on June 1 of this year and offers "cutting edge holistic fitness and nutrition," coaching, and training for athletes of all levels.
Lindsey Dias, owner of Oak & Iron, is a certified personal trainer who grew up on the Central Coast and says that the natural beauty and the temperate weather allowed her to stay in shape by enjoying the outdoor activities that are readily available - hiking, biking and surfing (although Dias says she has not learned to surf, yet.) 
But some recent life changes, both personal and global, drove her to get into the gym and opened a new career path for Dias. 
"I had to start getting back in shape when I had my first child. So, then I was more aware of, OK, I gained some extra weight so I need to lose some, and that got me in a gym setting." Once in the gym, Dias not only focused on her personal health, but the idea of a new business opportunity started to form in her mind.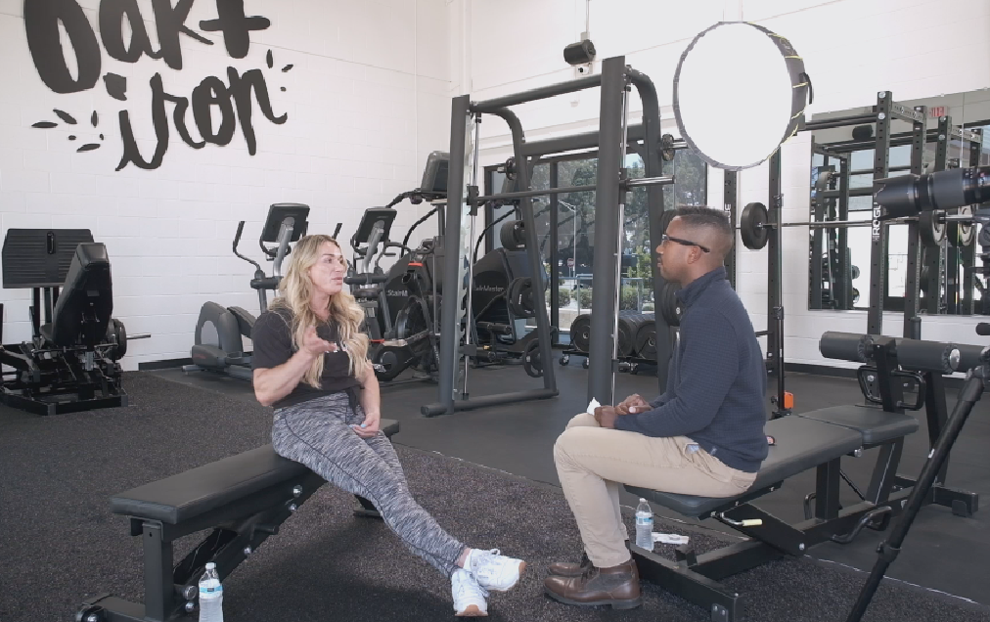 "I started this LLC over two years ago as an independent contractor, and I thought, 'If I am going to be an independent contractor I might as well just go all the way and establish a brand and a business that I am working towards and growing, that could possibly turn into something bigger.' And then over COVID, I invested even more time and money into it, and it did," Dias said. 
Dias said that Oak & Iron also benefited from opening up right as California's COVID-19 restrictions and masking guidelines were being lifted. "The response has been great. We have people walking by that are going to the dance studio [next door]. It's neat to see people who are already into fitness come over to the gym and ask questions." 
The need for studio space for Oak & Iron led Dias to search the Central Coast available and affordable spaces; a search that would lead to the Santa Maria Valley. "Santa Maria Valley is still affordable, as far as looking for square footage for businesses, other areas for new businesses are pretty pricy. If you look at somewhere like Pismo Beach or even Santa Barbara, at the downtown area, it's just way too high."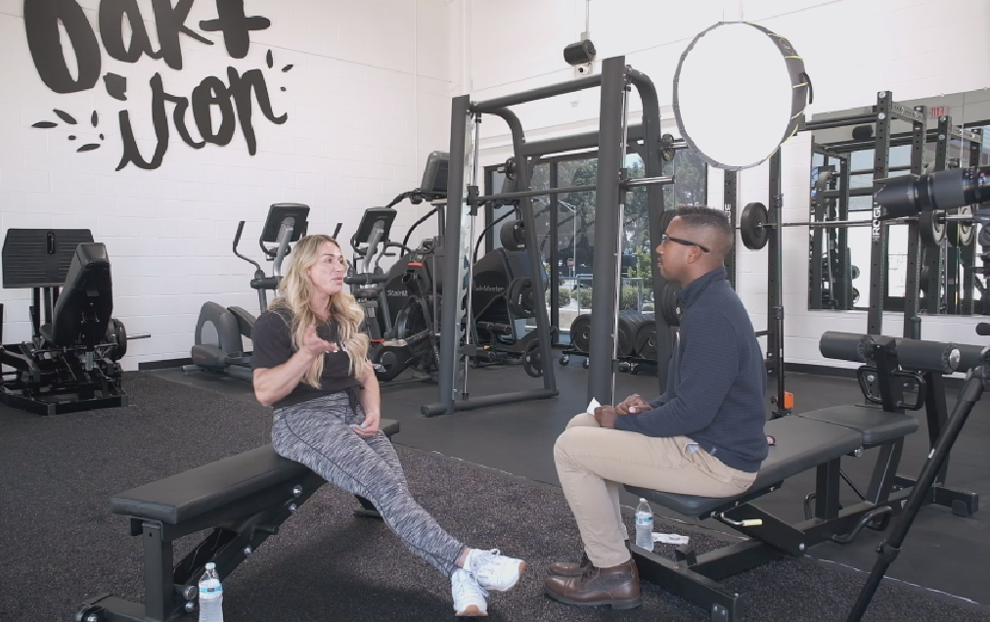 The Santa Maria Times has partnered with the Santa Maria Valley Chamber of Commerce to highlight local businesses in Santa Maria and in Orcutt that have built their business futures here.
In an effort to show the impact that these businesses have on lives and communities in the Santa Maria Valley we will be publishing two business profiles a month, and one spotlight video in which a digital ambassador from the Chamber sits down and talks with a local business about why they made the choice to open here.
Find out more about the work of the Santa Maria Valley Chamber of Commerce on their website - https://santamaria.com/