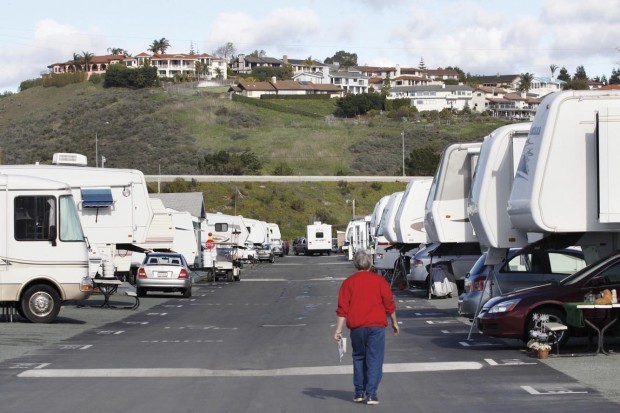 New, updated state tsunami hazard maps show little change in the hazard zones used for emergency planning by San Luis Obispo County since 2005.
Virtually all the South County's coastline is at risk from tsunamis that could be triggered by undersea earthquakes, landslides and volcanic eruptions, either near the coast or even across the Pacific Ocean.
As might be expected, downtown areas of Avila Beach and Pismo Beach, the western portion of Grover Beach and the southwestern part of Oceano are at greatest risk, according to the new maps.
But the new maps' hazard zones are roughly the same as those the county has been using for about five years, said Ron Alsop, director of the San Luis Obispo County Office of Emergency Services.
"A couple areas were modified, but essentially, the initial maps the county did were validated by the state," Alsop said. "So we're sticking by the county maps for emergency planning purposes."
Alsop said most of the modifications were along the North Coast.
For example, Cambria High School is no longer included because it's just too far from the "run-up," or inundation, area expected from a major tsunami.
The new maps, released in December, were developed by the California Emergency Management Agency, the University of Southern California and the California Geological Survey.
Initially, hazard maps were created using models of potential tsunami activity. Then teams went out to look at the actual terrain to determine if the models were accurate.
Alsop said Morro Bay High School was included in the county's 2005 hazard maps, but the state's researchers initially thought the school was too far from the run-up zone to be included.
"Then they came out and looked at it and said, 'Oh, OK, now we see why it was included,'" he said.
Should a tsunami seriously threaten coastal communities, warnings would be issued by the Office of Emergency Services and County Sheriff's Department.
Residents of various communities would be directed to evacuate to designated areas — generally higher ground to the east — to await an all-clear signal.
Alsop said the county is in the process of preparing the first round of pamphlets that will be distributed to advise coastal residents of the dangers as well as evacuation routes and destinations.
The first batch should be distributed this summer north of Estero Bay. South County residents likely won't see their pamphlets for another two years.
"We're doing it in phases because it's all grant-funded," Alsop explained.
County officials would like to put up signs indicating tsunami danger areas and pointing out evacuation routes, as has been done in the Los Angeles area and some Northern California coastal communities.
But that isn't likely to happen anytime soon.
"It's on our to-do list, but, unfortunately, it's pretty far down," Alsop said. "We'd love to have them. ... Quite frankly, the issue is staffing — basically, money."
Although tsunami hazard signs are available free from the state, it would require considerable staff time to survey all the county's coastal streets to determine where the signs should be placed.
"For example, in Shell Beach, do you put one on every street?" Alsop said, noting that in some areas, like the twisting routes of Cambria, skipping one street could confuse residents seeking evacuation routes.
Permission also would have to be obtained from cities and the state to place the signs along their rights of way.
"It isn't just a matter of driving sticks into the ground," Alsop said.
Get local news delivered to your inbox!
Subscribe to our Daily Headlines newsletter.