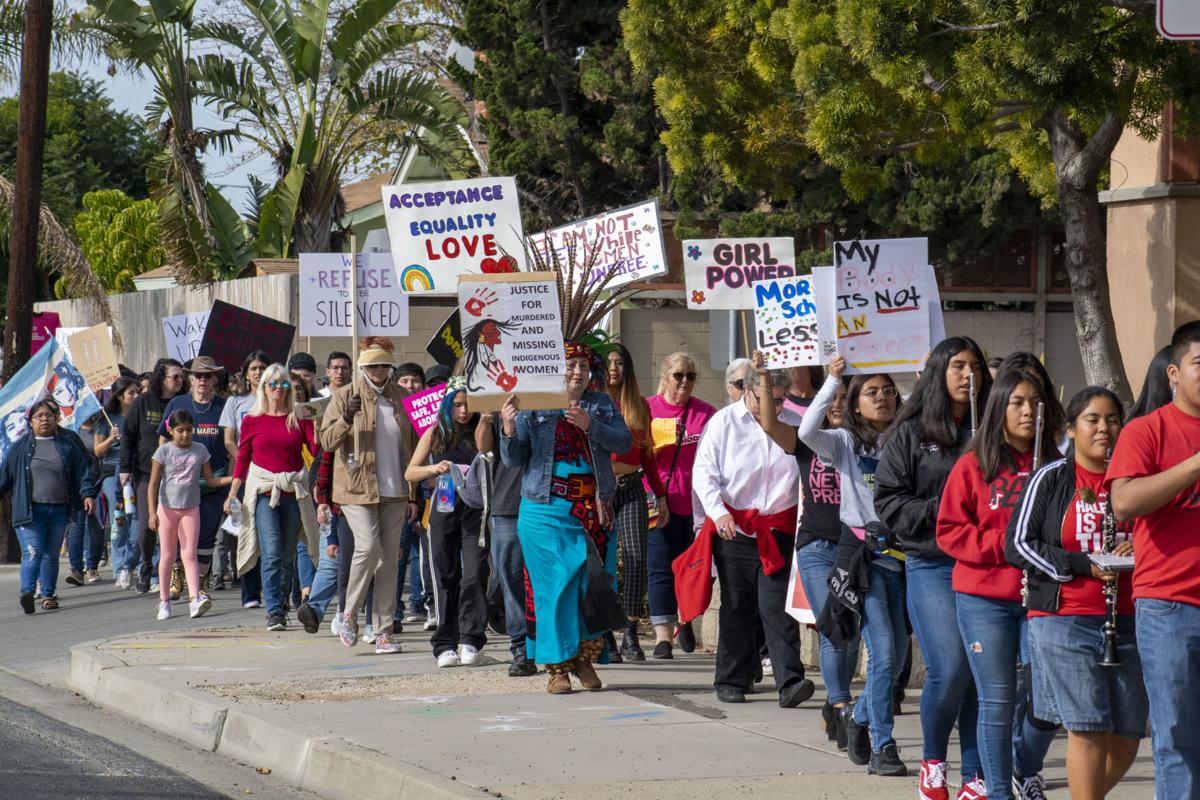 Women can change the world.
"We refuse to be silenced," said Pam Gates after Saturday's second annual Women's March Santa Maria Valley. "And if we band together, we can accomplish anything."
Gates is one of the organizers of the event that saw hundreds of women, men and children on hand.
"One of our volunteers counted and she said there were 439 people on the march," said Gates. "With volunteers, the different organizations and the Santa Maria High School marching band, there were more than 500 people out here today."
The crowd gathered early at Minami Park, on the 600 block of West Enos Drive.
"This is a beginning to building solidarity among all these different groups," said Beth Sweetwater, a newcomer to the board that oversees the march. "This is a unification for all the community groups to come together to focus on the issues that are important to women today."
Before heading out, there was time to visit the 18 booths that filled "Action Alley" before the march kicked off.
"Today we march against violence against women and children," said Jessie Funes, the president of the House of Pride and Equality who emceed the event. "Today we march for abortion rights, for transgender rights, for immigrant rights, for education equity, for criminal justice reform and for environmental justice for our planet."
The march headed east on Enos, north on Broadway, west on Stowell Road and south, back to Minami Park, down Depot Street.
The Santa Maria Police Department provided a motorcycle and bicycle escort, ensuring everyone's safety, especially through the intersections, along the way.
And then, the police temporarily shut down Depot so people could march proudly down the middle of the street during the final stage.
Santa Maria High School's marching band led the procession.
"This is the second year the band has given up their Saturday to lead our march," said Gates. "We're very grateful for their involvement and commitment."
Behind them, the marchers shouted slogans, hoisted placards and waved to passersby along the route.
Many drivers returned the favor by honking their horns and waving to show solidarity with the marchers.
You have free articles remaining.
Back at the park, Santa Maria Mayor Alice Patino was the first speaker to take the stage.
"This is great. I hope people can appreciate the significant progress women have made in this country," said Patino, the first woman to be elected mayor of Santa Maria. "Women have so many more opportunities than I did when I was a kid, but there is still so much more to do."
Patino urged the crowd to take part in the upcoming census.
"There are an estimated 67,000 people living in hard-to-count neighborhoods in our city," she said. "Each undercounted person results in the loss of about $2,000 a year in federal community development money.
"Women are so important to our community. They know this. Men do, too," she continued. "But we have to work and work hard, keep fighting to make sure all voices are heard, regardless of color, disabilities, immigrants, and LGBTQ+. We must be bolder than the status quo."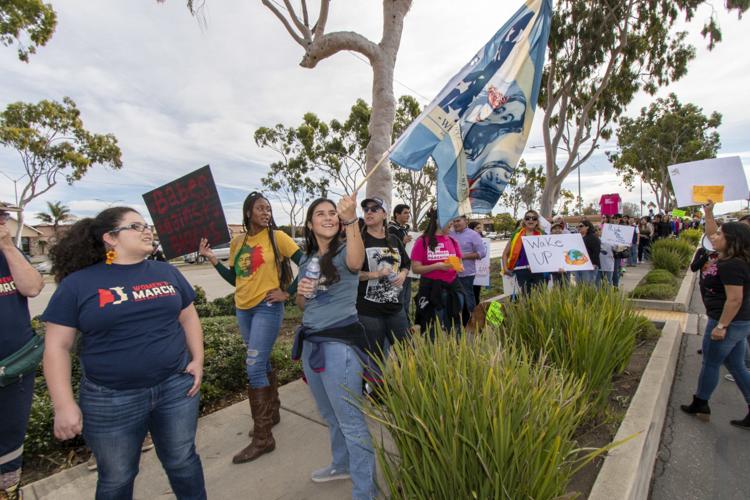 "It's been incredibly inspiring to see all the women's marches in the 24th District and across the nation," said 24th Congressional District Rep. Salud Carbajal. "We've passed legislation that empowers women to make their own health care decisions, that calls for common sense gun control, that raises the minimum wage across the country, that would help the Dreamers but it all stalls in the [U.S.] Senate, which doesn't want to do the work for the people.
"We've passed over 400 bills — more than 275 of them with bipartisan support — that would battle violence against women, protect reproductive health care, lower drug costs and address climate change, but the Senate won't even address them."
Yolanda Robles from Planned Parenthood Central Coast told the crowd that her group's mission is to "expand the quality of health care for all, including safe abortions."
"My message is that we need to support the groups that are underrepresented," said Navy Blu Sims, the president of the Pioneer Valley High School chapter of the United Black Student Unions. "We have to uplift and support black students at all levels of education.
"We support all marginalized students not just black students, and we want to add our voice to the support of women's issues."
Ana Rose Rizo-Centino spoke of the need to protect our food and water, and then Esperanza Salazar and Rosalba Garcia urged everyone to get behind efforts to fight for justice for farm workers.
Joan Hartmann, the Santa Barbara County 3rd District supervisor, was the day's final speaker.
"I've just come from Solvang's Women's March, and it is so good to see all of you raising your voices," said Hartmann. "The Women's March makes our world richer.
"Love, kindness, decency — they're what makes American great," she continued. "A great deal is at stake in this next election, from top to bottom. We need people to register and vote.
"All politicians need the support of women. We have the power to transform our society for the benefit of all the people."
"More voices, more heart — this is one way to get all these groups together," said Gates. "And we're glad more young people are involved. We do our best to include them because they are the one who are going to lead us in the future."
011820 Women's March 01.jpg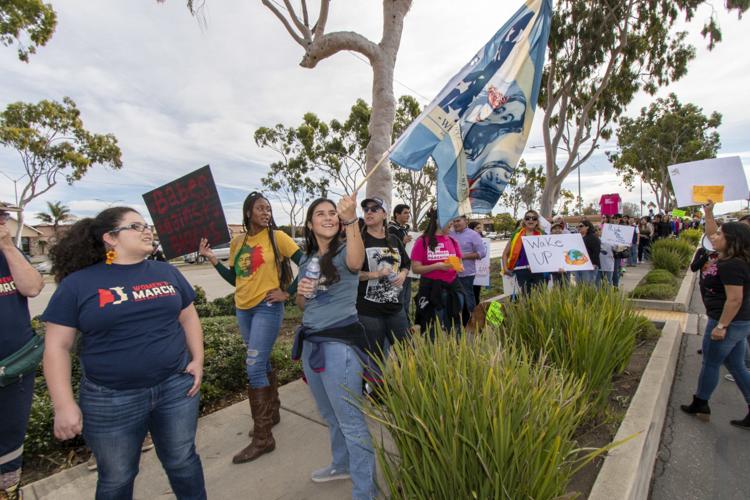 011820 Women's March 02.jpg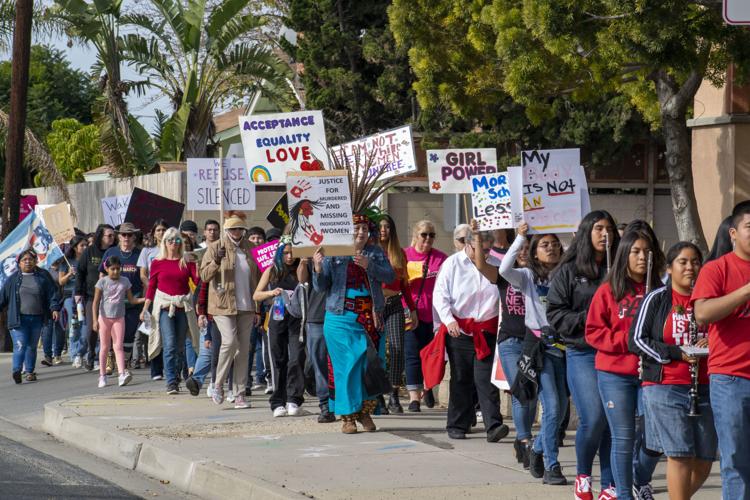 011820 Women's March 03.jpg
011820 Women's March 04.jpg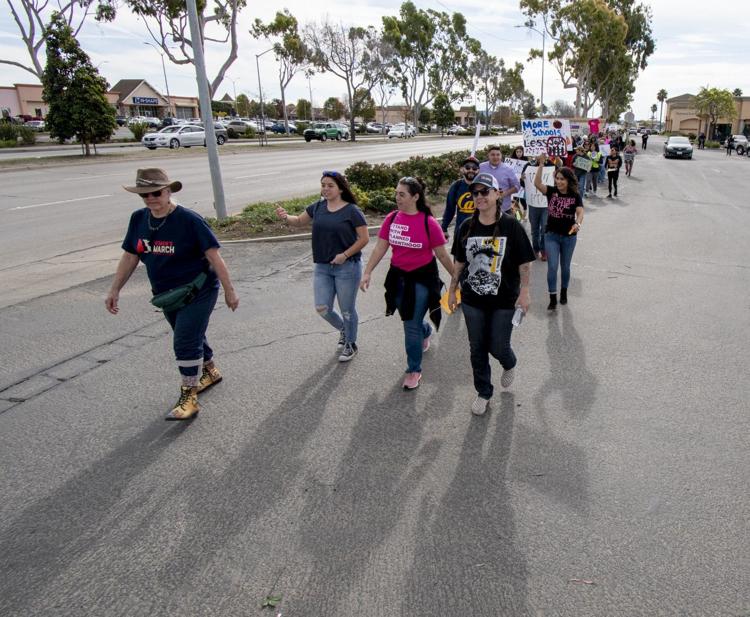 011820 Women's March 05.jpg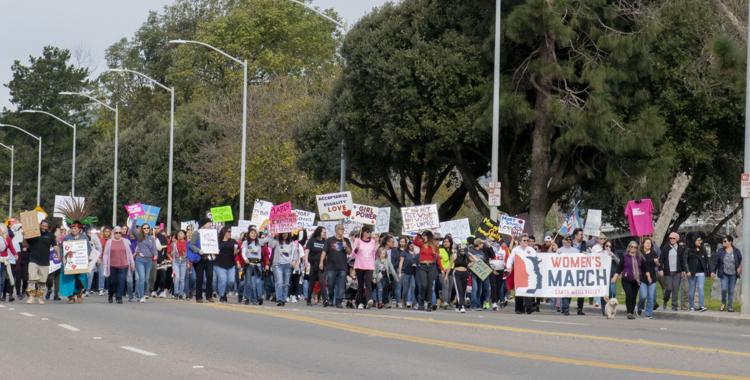 011820 Women's March 06.jpg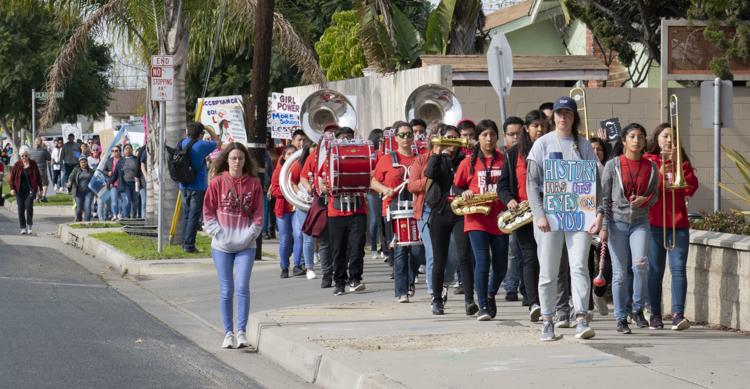 011820 Women's March 07.jpg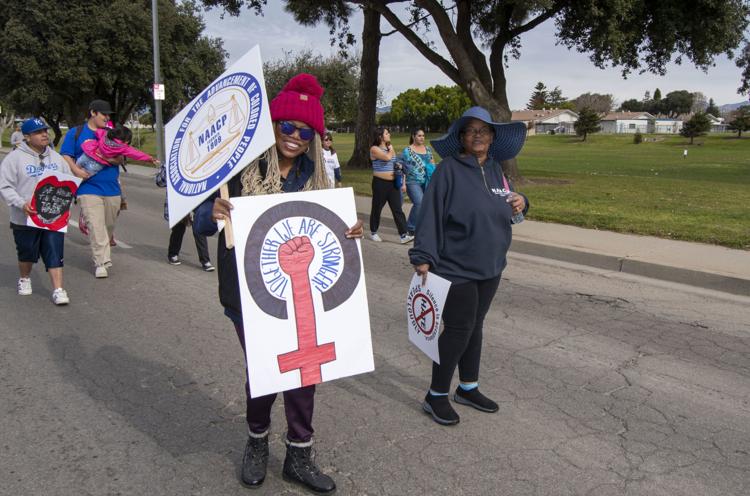 011820 Women's March 08.jpg
011820 Women's March 09.jpg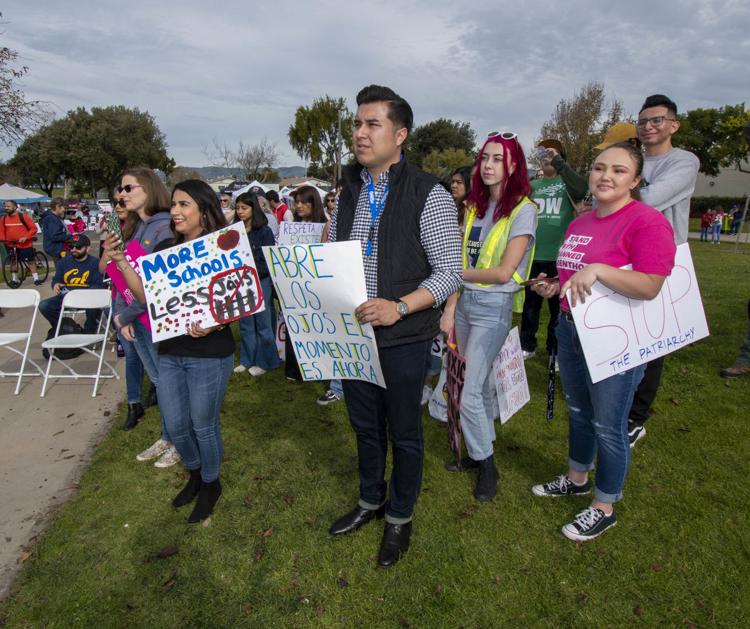 011820 Women's March 10.jpg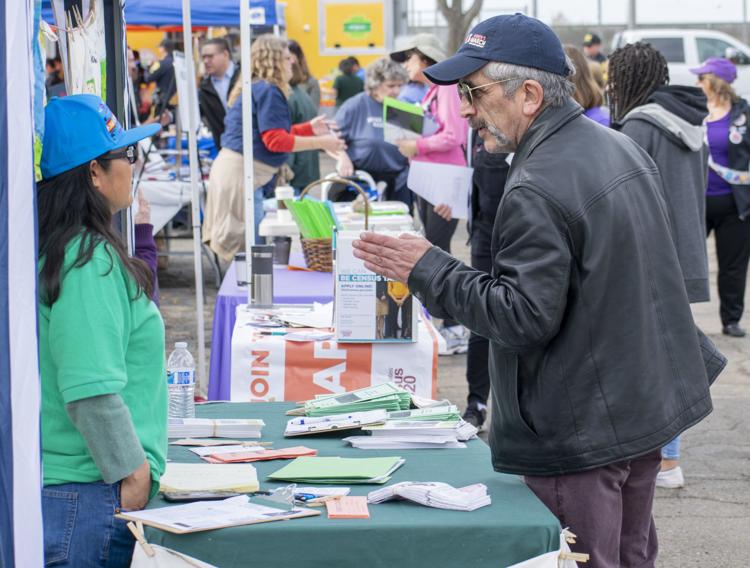 011820 Women's March 11.jpg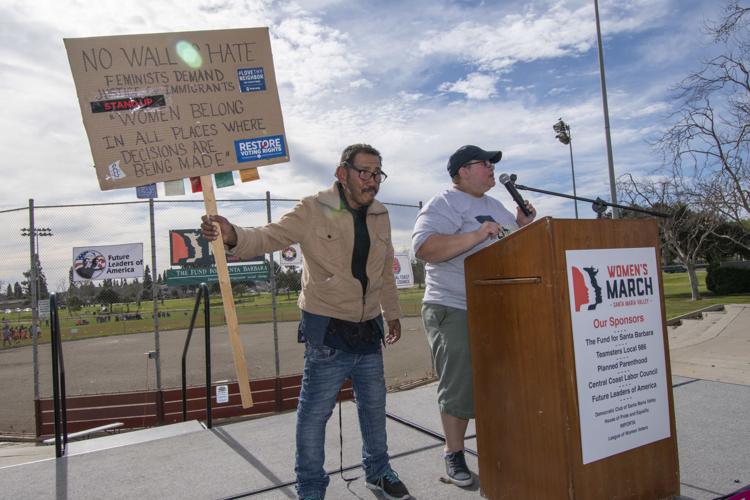 011820 Women's March 12.jpg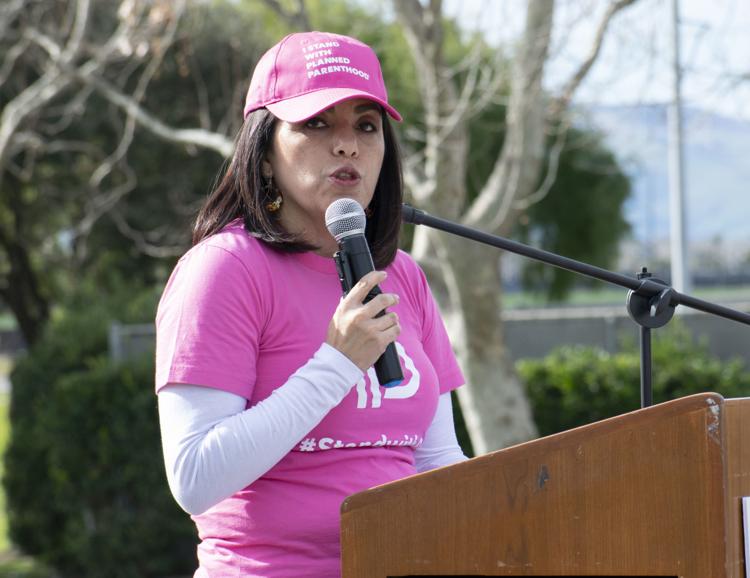 011820 Women's March 13.jpg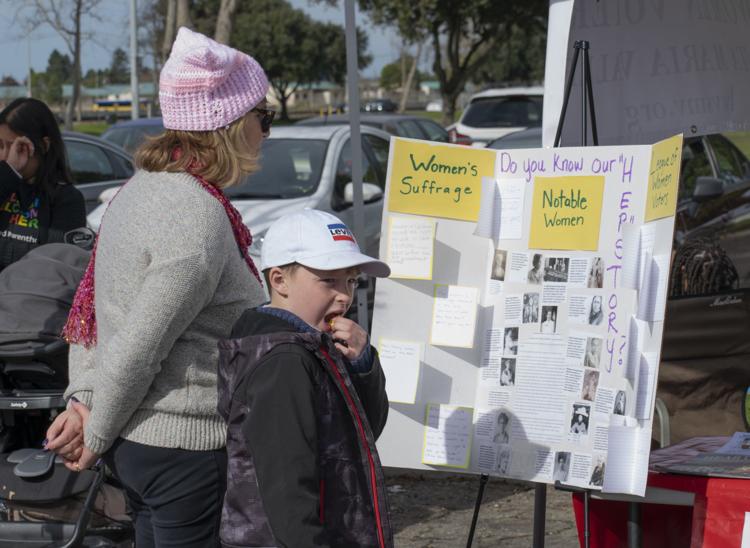 011820 Women's March 14.jpg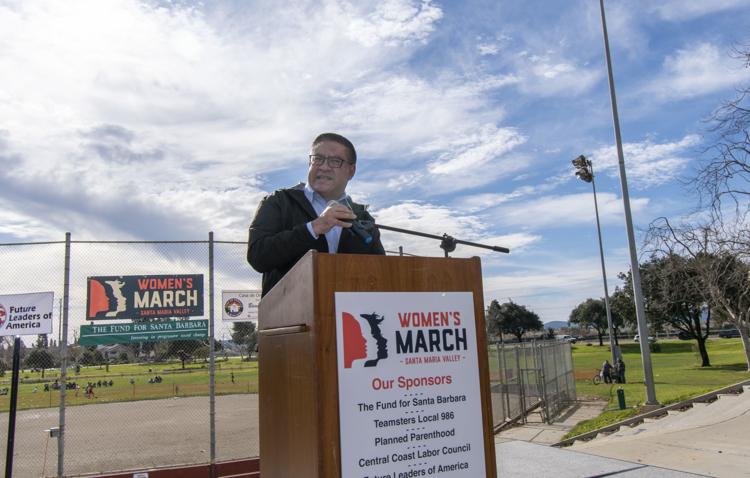 011820 Women's March 15.jpg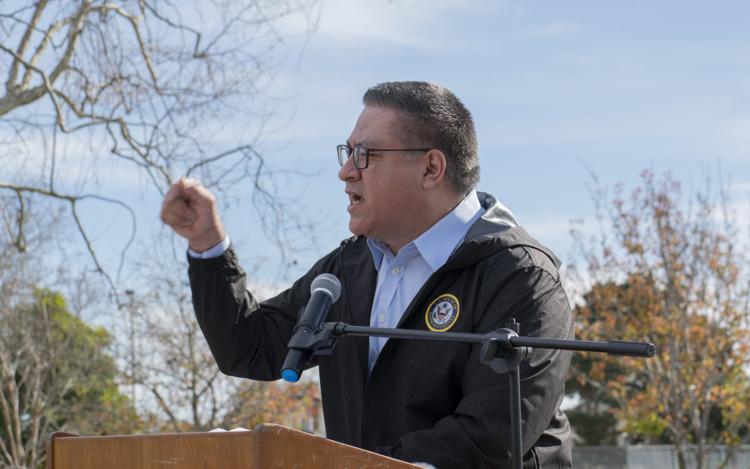 011820 Women's March 16.jpg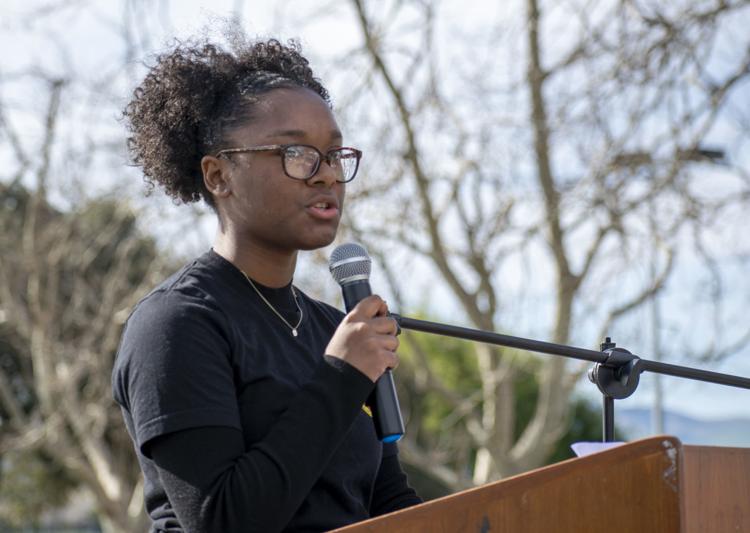 011820 Women's March 17.jpg