The names of two men who were shot and killed Friday at Casa Grande Mobile Estates were released Saturday, and a fifth body was found in the rubble of the suspect's burned-out mobile home, according to Santa Maria Police officials.
Police also haven't released a motive, but several park residents said Friday the two men got into an argument with a third man on the park's pitch-and-putt golf course shortly before the shooting.
Police responding to a report of shots fired at 519 W. Taylor St. Friday around 11:30 a.m. found a dead man inside the Casa Grande clubhouse and another outside on the grass not far away, Police Chief Phil Hansen said after the incident.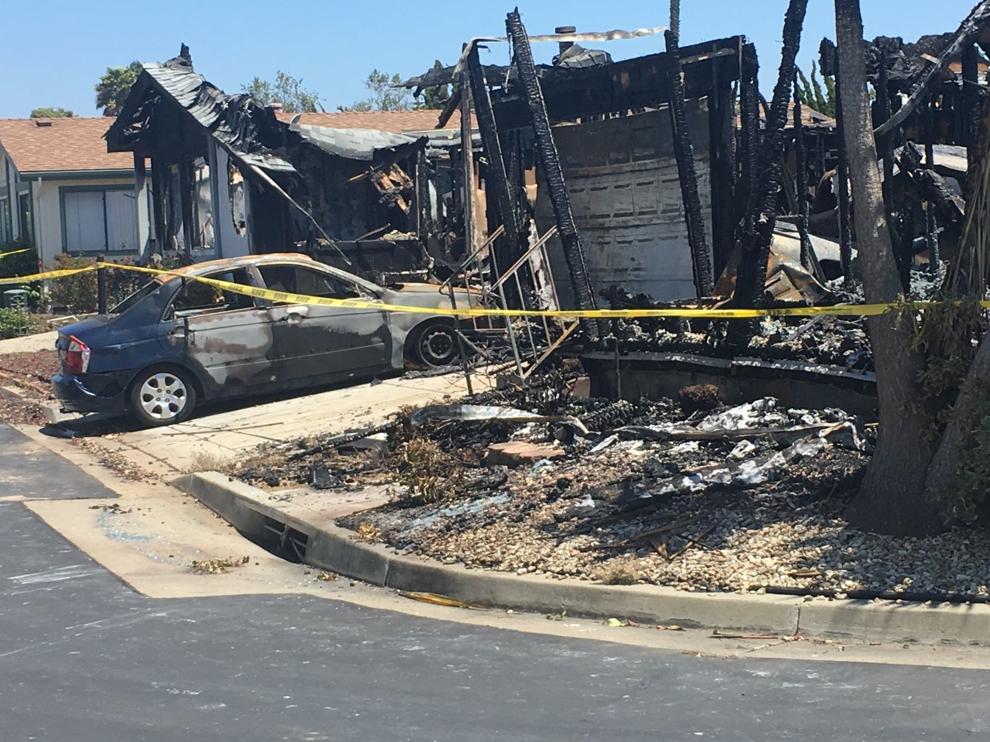 After the shooting, the suspect apparently returned to his mobile home, which moments later went up in flames following a small explosion, Hansen said.
The fire spread to the mobile home next door, destroying it as well, and damaged two homes behind those before the flames were extinguished by Santa Maria Fire Department crews, who had to wait to be escorted in by armed police.
Hansen said that after the fires were out, investigators found what they believed were two bodies in the rubble of the suspect's home.
But on Saturday, Sgt. Alfredo Ruiz said investigators had located a third body in the suspect's home, bringing the total number of dead to five.
"Identification of the suspected gunman and the two additional victims will be released once the Coroner's Office confirms their identities," Ruiz said in a release.
Casa Grande was quiet early Saturday afternoon. The manager's office was closed, and a notice on the door expressed condolences to the families of the dead.
It also said a memorial gathering will take place in the next couple of weeks, with the date and time to be announced.
Yellow crime scene tape blocking the street had been taken down, but it still surrounded the gutted remains of the two mobile homes.
Residents were coming and going in their cars, and a few gathered in twos and threes in front yards to talk about the violence.
Most did not want to speak to a reporter, but a couple said the gas service to the entire park had been shut off all day, and one said a gas company crewman told him it was because the fires had damaged gas lines.
One Casa Grande resident driving through the park said he lives not far from the suspected shooter he knew only as "Bodie."
He declined to talk about the man's personality or character and would not give his own name.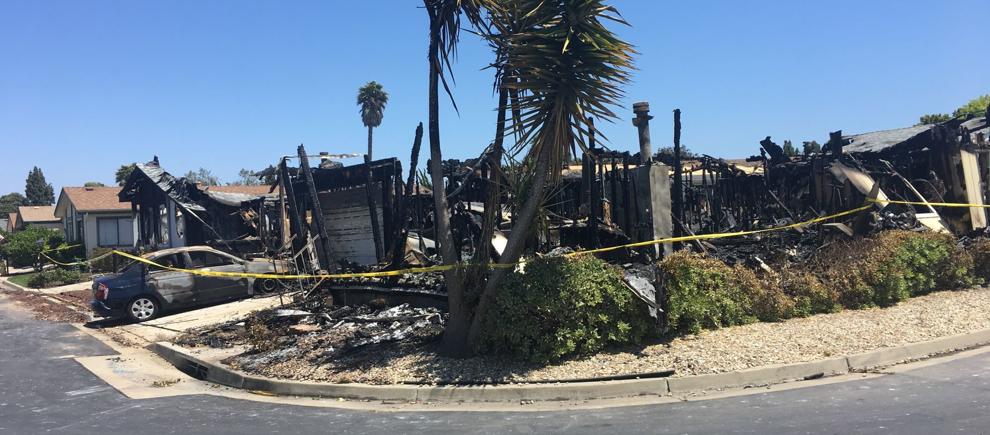 But he said he was told "by someone who should know" that the man returned to his home, shot and killed his son and then committed suicide, and he believes he heard it happen.
"I was out in my driveway," he said. "I didn't see him, but I heard three or four 'pops.' I thought it was fireworks, you know, 'cause they weren't very loud, and so I didn't pay much attention. People been shooting off fireworks all around for a week.
"I went back inside, and a minute or two later there was this … kind of … soft boom," he said. "Yeah, a soft boom. Fireworks again.
"Next thing I know, all hell breaks loose —smoke and fire, cops with guns, glass breaking and then all these 'pop-pop-pops.' It was a scary thing, I'll tell you what. I just stayed inside."
All those "pop-pop-pops" were probably ammunition that officials said was inside the suspect's home being ignited by the fire.
"All throughout the firefighting efforts, ammunition was cooking off inside [Unit] 407, so that created a safety hazard for residents, for responding officers and firefighters and whatnot," Hansen said Friday.