More than 2,200 cyclists participating in AIDS/LifeCycle — a seven-day ride to raise money for organizations providing HIV-related services — passed through Santa Maria and made their way to Lompoc on Thursday.
During the fifth day of the 545-mile journey from San Francisco to Los Angeles, cyclists began their trek at Preisker Park and ended the day at Ryon Memorial Park.
More than $16.7 million has been raised by the 2019 ride to benefit the Los Angeles LGBT Center and the San Francisco AIDS Foundation, which provide HIV testing, counseling, substance abuse treatment and other services.
An outspoken group of roughly 150 Orcutt Union School District educators defended their colleagues and profession Wednesday night from what th…
In addition to the cyclists, more than 650 volunteer roadies participated to help support the cyclists.
On Thursday, riders dressed in their most creative red outfits to symbolize a red ribbon — the universal symbol for HIV/AIDS awareness.
You have free articles remaining.
Outfits for "Red Dress Day" included red-colored dresses, tutus, skirts and other attire.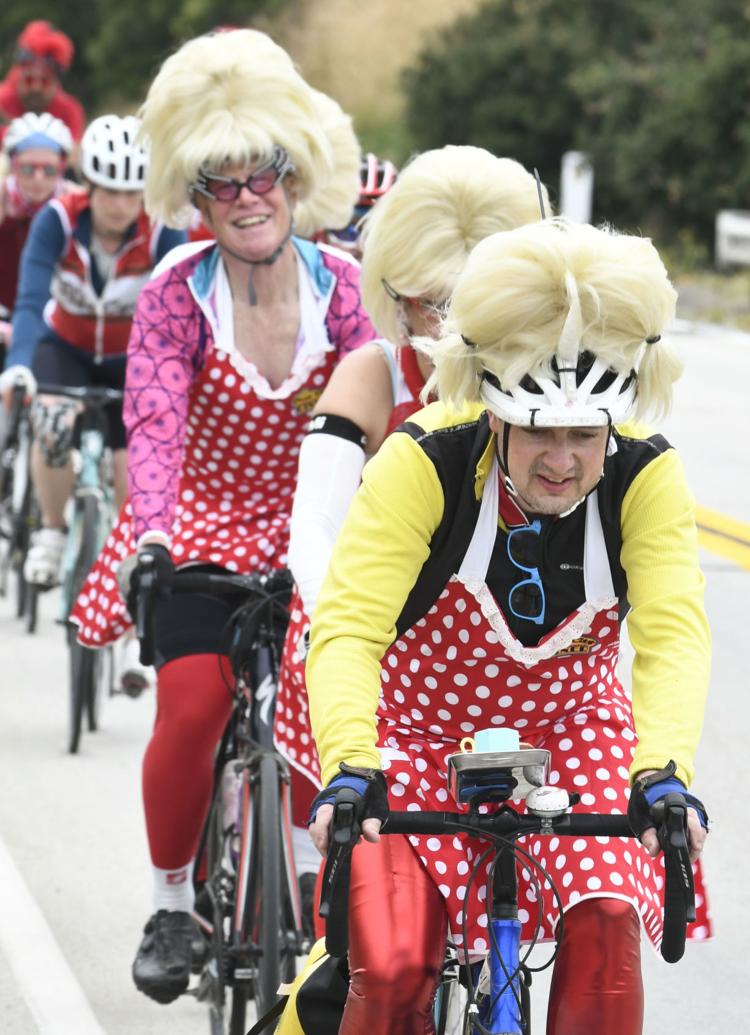 On Friday, bicyclists will ride from Lompoc to Ventura; the next day, they will complete the journey in Los Angeles
Riders ranged in age from 18 to 88 and were composed of those both HIV-positive and HIV-negative, members of the LGBT community and allies.
Nearly every state in the United States and 12 countries were represented among cyclists.
After drawing thousands of community members to West Main Street to bike, skate, dance and walk during its inaugural event earlier this year, Santa Maria Open Streets will return on March 29, 2020.