Santa Maria high school students in grades 9 to 11 will be permitted to join their senior classmates on campuses for the remaining weeks of the school year, district officials decided Monday.
Seniors were prioritized as the first group of students to return to the Santa Maria Joint Union School District's four sites in a hybrid model on April 19, with the goal of bringing back other grades at some point before June. 
With no COVID-19 transmission reported on campus and a relatively low number of students choosing to come to campus thus far, the district board on Monday unanimously approved the return of the freshman class on May 11, to be followed by sophomores and juniors on May 18.
"I don't think we'll ever eliminate all of the risks, but I believe we have mitigated them to the extent possible where we can say we are ready to continue to bring our students back to campus," Superintendent Antonio Garcia said. 
The 80% vaccination rate among district teachers, as well as the ample time staff have received for professional development in the hybrid model, were also taken into consideration as additional "readiness factors," officials said.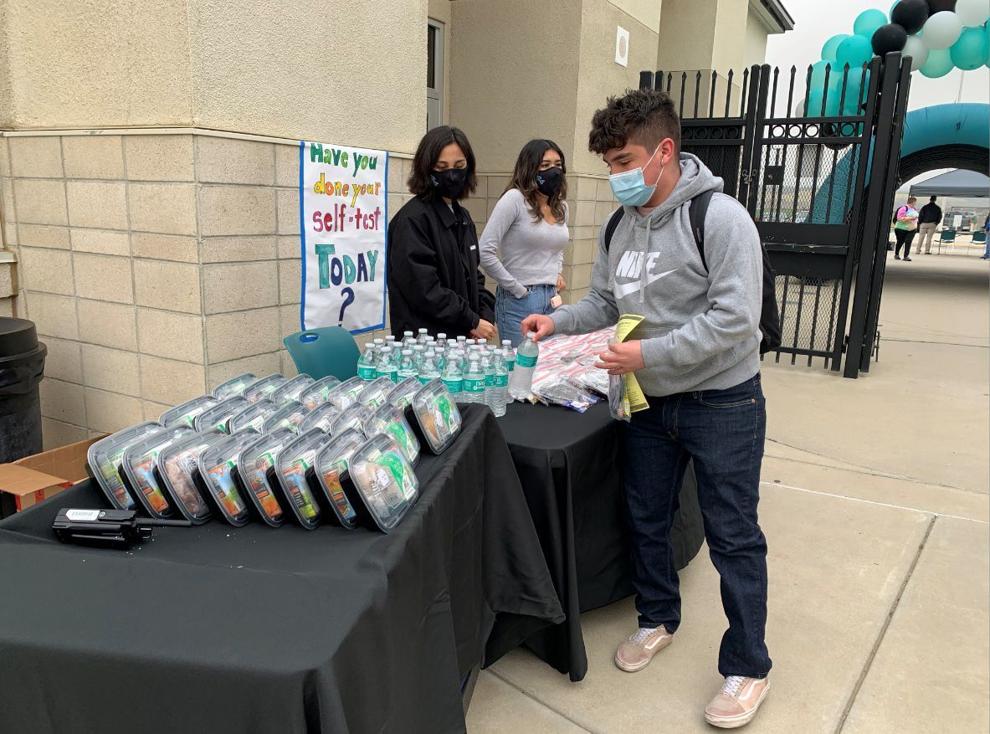 Within the plan, freshmen will have a chance to be in the hybrid schedule for five weeks, including finals week, and sophomores and juniors will have four weeks on campus before the end of the year.
The district's hybrid model, in which two groups of students attend in-person classes two days per week on an alternating schedule, accounts for the possibility of up to 50% of students being campus at a time.
However, just 30% of seniors are attending in-person classes on average so far, indicating that there will be sufficient space and social distancing for more students to return, according to Garcia.
"I just want to put things in perspective here, in regards to the space and impact of having students on campus with only having 15% of the student body … on any given day," he said. 
Joe Graack, a U.S. economics teacher at Righetti High School, said the return of seniors has been seamless so far. While some are glad to be back in the classroom, responsibilities like work and looking after siblings have caused many to remain fully in distance learning.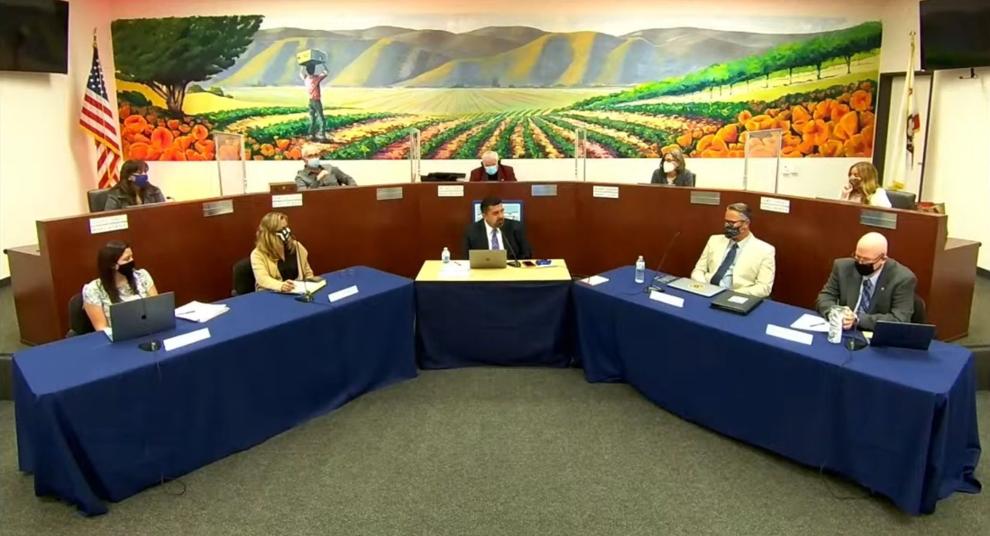 "The ones that are back are happy to be back. This afternoon, in my senior class, I had only two students in person, but this morning my class was full. I basically had half of my class here," Graack said.
Many students also don't see the point of returning to classrooms with so little time left in the year, he said. However, Graack hopes the district will see greater attendance in the fall.
"Hopefully, the goal is everybody is back full time in the fall," he said. 
Based on past survey responses, district spokesman Kenny Klein said officials expect between 40% and 50% of students in grades 9 to 11 to attend in-person classes.