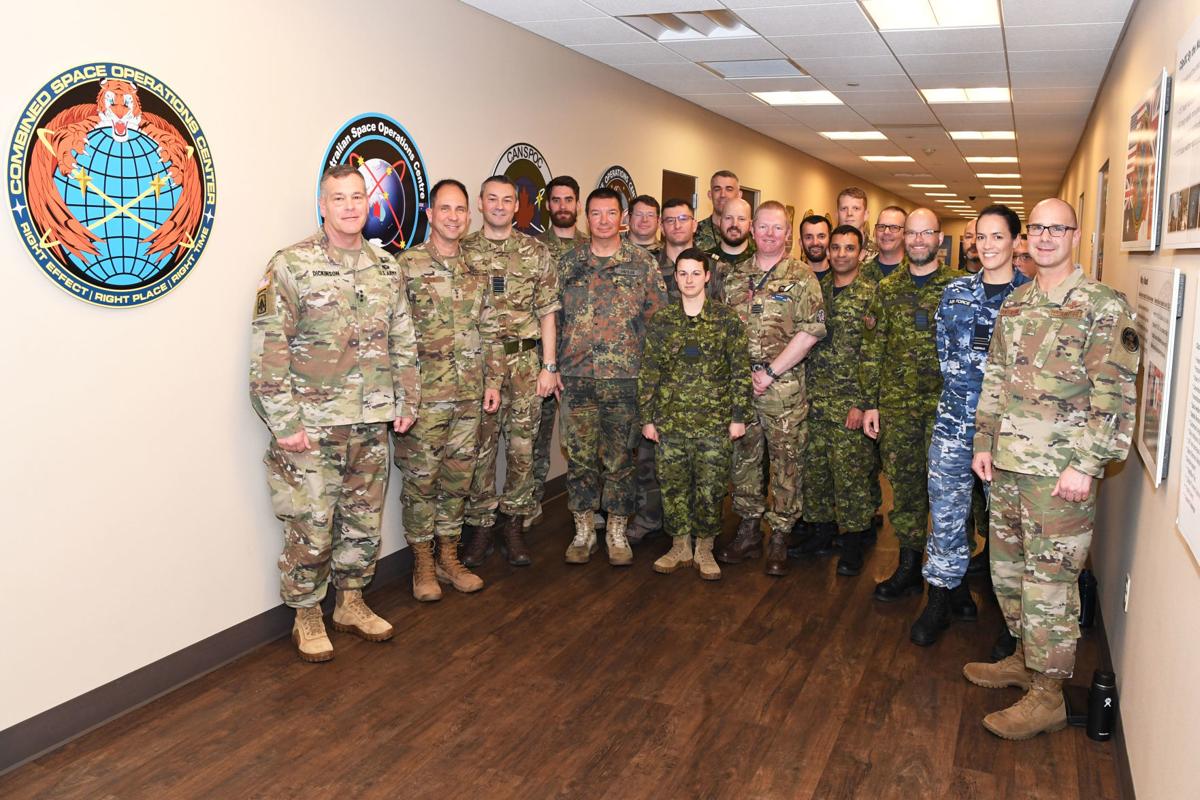 U.S. Army Lt. Gen. James Dickinson, Deputy Commander, U.S. Space Command (left); U.S. Air Force Maj. Gen. John Shaw, Commander, Combined Force Space Component Command and Space Operations Command (second from left); and U.S. Air Force CMSgt John Bentivegna, Senior Enlisted Leader, CFSCC, and Command Chief, SpOC (right); pose for a photo with multinational space operators at the Combined Space Operations Center at Vandenberg Air Force Base, March 12.
The photo was taken during Dickinson's first visit to Vandenberg since becoming the Deputy Commander of USSPACECOM.
During the visit Dickinson met with joint, coalition and commercial personnel from the CFSCC, CSpOC, 18th Space Control Squadron, Multinational Space Collaboration office, and Commercial Integration Cell. 
Be the first to know
Get local news delivered to your inbox!