Styrofoam takeout containers were piled high with tri-trip, chicken and fixings as veterans and their families and friends gathered at the Santa Maria Veterans Memorial Hall on Monday to enjoy a meal together.
Veterans Day first began as an observance of Armistice Day, which originally marked the end of World War I, and was later changed to honor veterans decades later.
Hundreds of veterans from wars as early as World War II, some wearing their uniforms and/or military memorabilia, brought their friends and family.
U.S Marine Corps veteran Mike Martinez shared a message about freedom with Sanchez Elementary School students during a salute to service membe…
Lunch for veterans was free, but it was $5 for everyone else. Proceeds went to benefit the Echo Group nonprofit, otherwise known as Band of Brothers. Clayton said he believes in the spirit of honoring military veterans with something as simple as taking them out to lunch.
"They gave everything for their service. Some gave all, most gave a lot," Clayton said. "I just don't feel like they're getting the recognition they deserve."
While the act was simple, the event itself was highly organized with more than 200 local volunteers who helped put the event together. This year Clayton hoped to serve up to 2,500 plates of barbecue. By 12:45 p.m., they had served nearly 1,000.
Festivities began promptly at 10:30 a.m. with a performance by the Pioneer Valley High School (PVHS) marching band, a cadence formation by the troop from the Grizzly Youth Academy, followed by a color guard performed by the Central Coast Vietnam Veterans of America Chapter 982.
After the raising of the flag, Clayton introduced World War II veteran and B-24 bomber John Ferenz, who is about to turn 102 years old.
After introducing Ferenz, the Reminisce Quartet sang an a cappella rendition of "America the Beautiful," followed by another performance of the PVHS marching band.
Local politicians gave short speeches, including Santa Maria Mayor Alice Patino and Santa Barbara County 5th District Supervisor Steve Lavagnino, who spoke of his father's Navy service as a storekeeper while stationed on the cold and isolated island of Adak, Alaska.
Various organizations and businesses on Veterans Day in the Central Coast will be held to honor the country's military veterans. 
You have free articles remaining.
Register for more free articles
Stay logged in to skip the surveys
"Thank you for allowing me to raise my family in a free country," said Patino, who talked about her family's service in the U.S. Army. "We as a country need to support and protect our veterans. We need to do a better job."
Steve Baird, founder of the Echo Group, presented Clayton with a custom-made Band of Brothers softball jersey with the number 22, signifying the number of veteran suicides that occur each day on average. The number is derived from a Veterans Administration analysis of veteran deaths between the years of 1999 and 2010.
Baird made a point of recognizing all veterans, but particularly those from the Vietnam War, who are now approaching their seventh or eighth decade of life.
Jaime Castillo, of Guadalupe, enlisted with the Army's 173rd Airborne Brigade Combat Team after graduating from Righetti High School in 1965. Castillo, now 72 years old, said he was stationed near Bien Hoa. He was a part of the airborne team's 2nd Battalion, which made the only combat jump in the entire war. Attached to his jungle-camouflaged fatigues is his Army parachute jump pin with a star that signifies the jump.
Also known as Sky Soldiers, the 173rd experienced some of the toughest fighting in Vietnam. Castillo said he experienced "quite a bit" of combat and attributes the fact that he's here today to a platoon sergeant of his.
"It reminds me of what I did to survive," said Castillo, who talked about what Veterans Day means to him. "It means a lot because I'm paying homage to the people that never made it back."
Also at the barbecue was Gulf War Army airborne artillery veteran Larry Burnham, who plays softball with the Band of Brothers and expressed his appreciation for Clayton.
"It's incredible he does that because this ain't cheap," Burnham said. "Veterans Day is pretty much remembering all of those who served."
Baird reminded the crowd that it was also a moment for veterans to enjoy the day with each other.
"Let's have fun and give each other grief," Baird said, jokingly. "Happy our day."
111119 Santa Maria Veterans Hall 12.jpg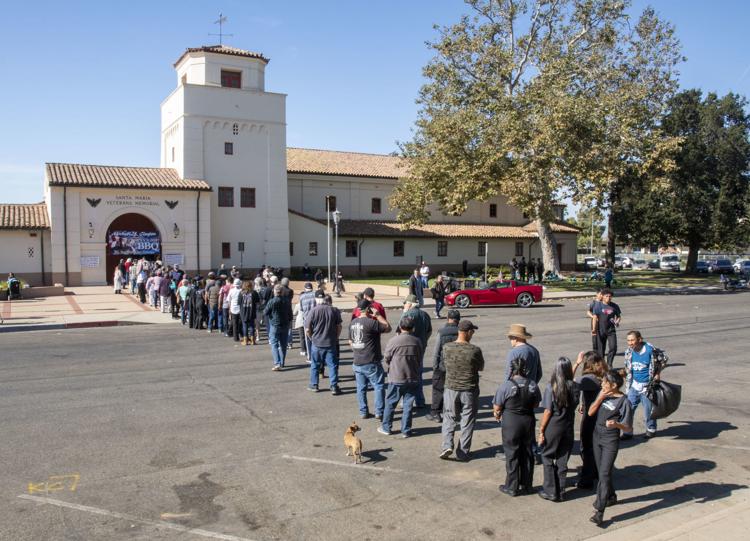 111119 Santa Maria Veterans Hall 02.jpg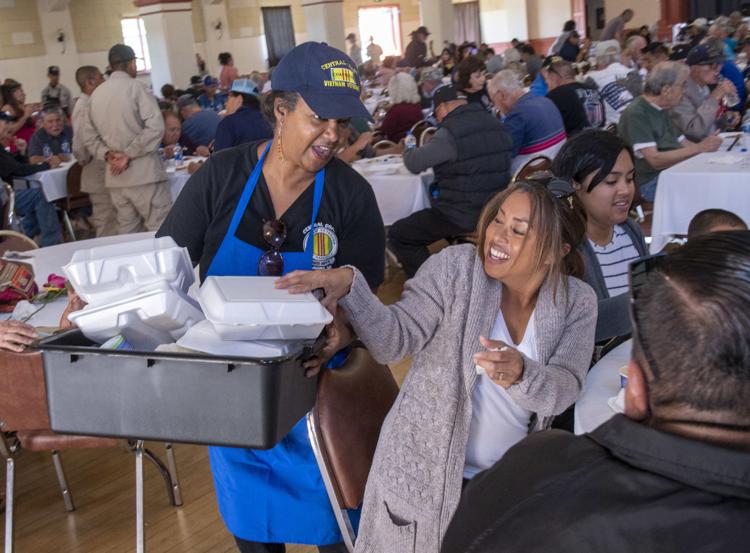 111119 Santa Maria Veterans Hall 01.jpg
111119 Santa Maria Veterans Hall 03.jpg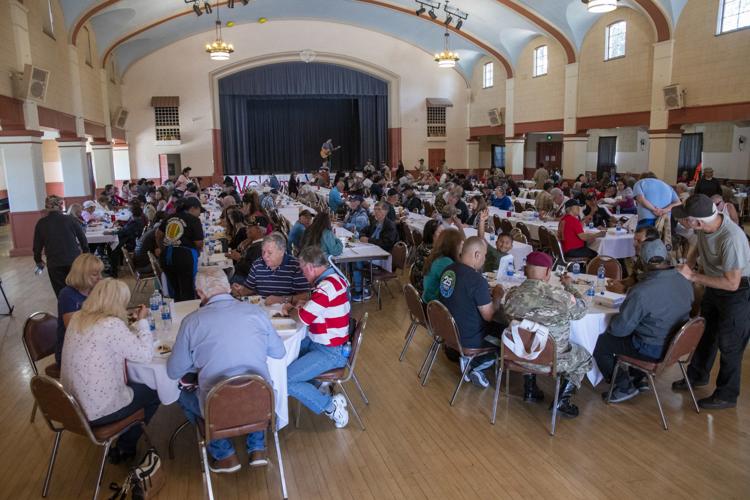 111119 Santa Maria Veterans Hall 04.jpg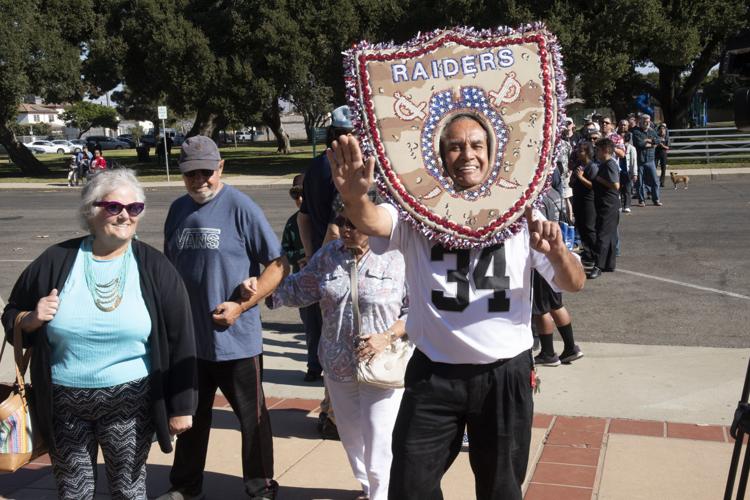 111119 Santa Maria Veterans Hall 05.jpg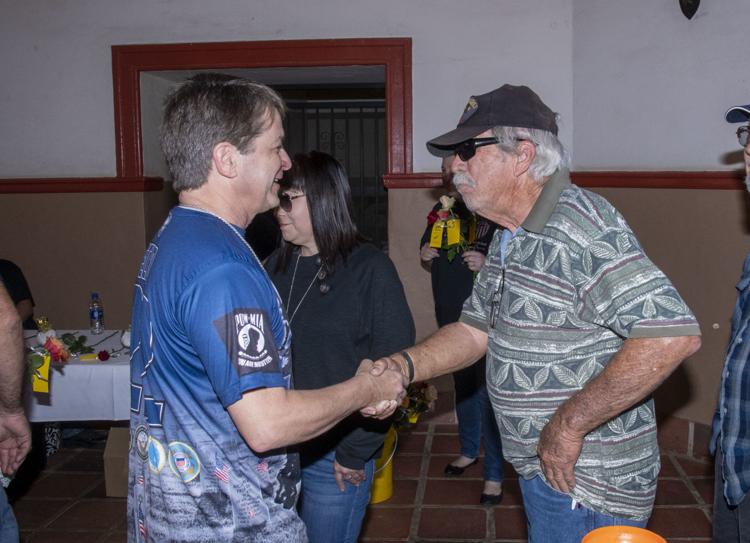 111119 Santa Maria Veterans Hall 06.jpg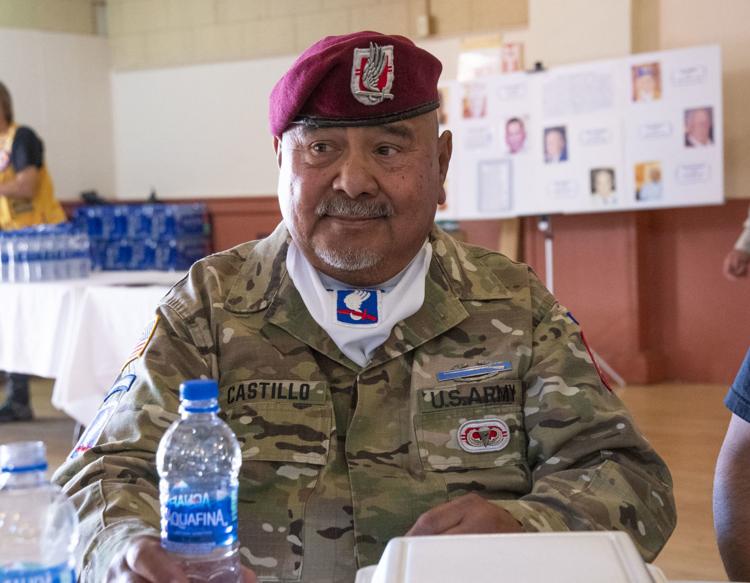 111119 Santa Maria Veterans Hall 08.jpg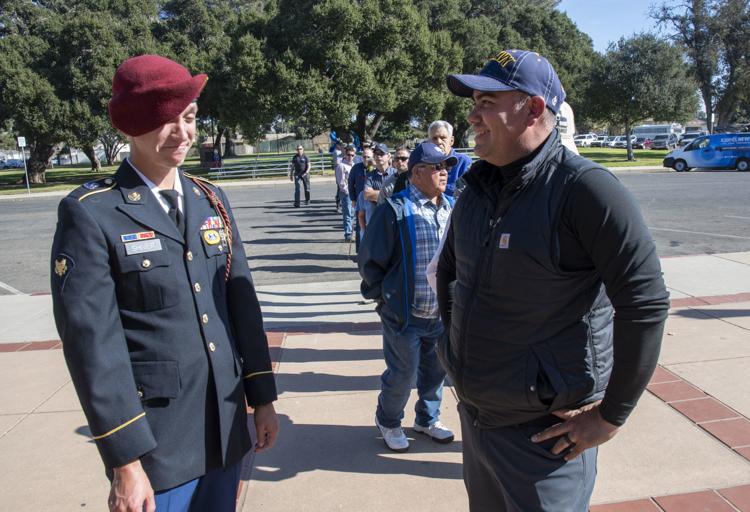 111119 Santa Maria Veterans Hall 10.jpg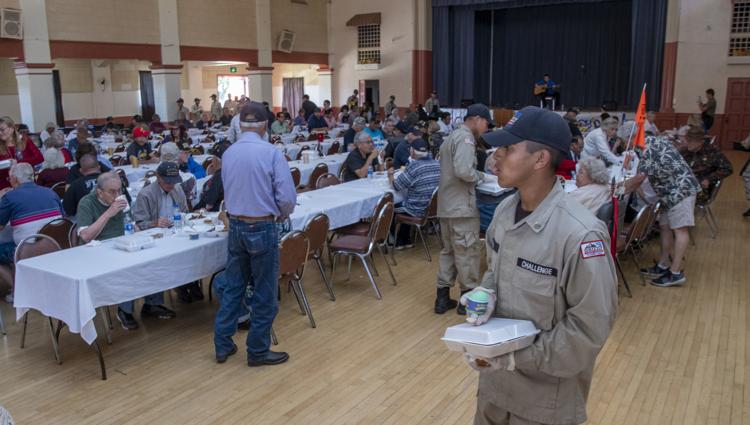 111119 Santa Maria Veterans Hall 11.jpg