Military service has always been a big part of Stacy Moody's family, and after a conversation with her older brother, who was a U.S. Army veteran, she decided to sign up.
At 16, Moody received permission from her parents to enlist, and spent her entire senior year at Righetti High School preparing for boot camp at Fort Jackson, South Carolina. She started four days after graduating in 1987.
Her brother served in the 82nd Airborne and her grandfather, Bindo Grasso, is a former 101st Airborne "pathfinder" who jumped into France on the night before the D-Day invasion. Moody wanted to be a paratrooper too, but the Army wouldn't let her.
Soldiers could only be paratroopers if they were in combat positions and women weren't allowed in combat at the time. 
Moody insists that her gender shouldn't matter — American history is replete with examples of women heroism in combat. 
Military service has always been a big part of Stacy Moody's family, and after a conversation with her older brother, who was a U.S. Army vete…
One of the earliest examples is a woman believed to be Mary Ludwig Hays, who according to historians continued to fire the cannon manned by her husband during the Battle of Monmouth in the Revolutionary War.
"Us chicks man, we did the same things," Moody said. "We weren't supposed to be in combat then and we were just as much."
In 2013, then Secretary of Defense Leon Panetta removed the military's ban on women in combat. Two years later three women -- Army Capt. Kristen Griest, 1st Lt. Shaye Haver, and Maj. Lisa Jaster -- graduated from Ranger school, a rigorous combat leadership course.
It wasn't until 2016 that an anonymous woman completed the even more rigorous Ranger Assessment and Selection Program, which qualifies soldiers to become a part of the elite special operations force known as the 75th Ranger Regiment, according to the Army Times.
When Moody was informed that she couldn't go to jump school, the Army offered to discharge her. Instead, she stayed and went to school to become a 31C, or a radio teletype operator while at Fort Gordon, Georgia. She also learned to analyze and interpret satellite photos.
Moody went to BAD Kreuznach in Germany in 1988 for her first tour of duty and was there for two years as a part of the 8th Infantry, 8th Signal Battalion. Then she received orders to Fort Riley, Kansas where she was a part of the 1st Infantry, 937th Engineer Group, 541st Maintenance Battalion in the S-2 shop.
While Moody was on leave, she received word that her unit was getting deployed to the front lines of Operation Desert Shield, which preceded Operation Desert Storm — the combat phase for the Gulf War in 1991. Ironically, Moody heard it from the news before hearing from her commanding officer.
"It just never crossed my mind that I would be one of those people that'd be getting deployed," she said.
Moody received a pep talk from her uncle, also an Army veteran, who told her: "You're a Moody and Moodys always come home."
Within days, Moody flew to Saudi Arabia. She turned 21 on the way over and remembers the pilot handing her a cup of hot MRE coffee to celebrate. "That's the best I can do," he reportedly said to her.
She arrived in Dharan, Saudi Arabia in September of 1990. The first several months consisted of preparing for the second phase of the war, such making sure equipment worked, which it barely did because of the sand, Moody said.
Things heated up shortly after Christmas when she was traveling in a Humvee. Moody, a staff sergeant, and two other soldiers were in Kuwait, according to Moody, when they passed a man in a white sedan holding what looked like a rocket launcher. He fired it, launching the rocket through the back window. It got stuck inside the cab, but didn't explode.
The soldiers got out of the Humvee as the man reached for a second rocket. Moody took a shot and "neutralized the target." It weighed heavily on her mind later that night, she said.
"I was like 'man I killed somebody,'" she said. "It's just so weird you know. It's war. It saved lives, probably."
A second combat situation occurred weeks after that. Moody said she was delivering green mermite containers when her unit came under fire from a convoy of enemy soldiers. After a back-and-forth gun battle, Air Force jets took the convoy out.
Although the war itself was short, it was a pivotal time for Moody. Aside from the combat, she was hospitalized with asthma from the sand. Moody said she also experienced a sexual assault involving a person she once considered a trusted male colleague.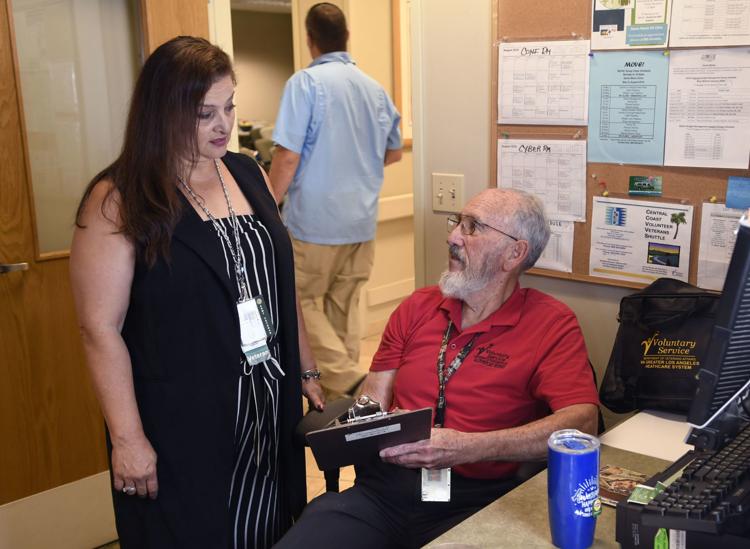 Years later, she said, the man she identified as "Ken," mailed her a blank card filled with eight, one hundred dollar bills -- a reference to an inside joke between them. She never heard from him again.
Moody discharged from the Army after the war, got married, and had three children. Her husband was an enlisted tanker in the second Iraq War, but they ultimately divorced — two people with post-traumatic stress disorder couldn't stay together, she said.
Moody was arrested several times and raised her three children with the help of her family. Life was tough for awhile, she said, but it made her strong.
She now works as an advanced medical support assistant at the VA Medical Clinic in Santa Maria and applies her experience helping those who truly need it. She understands the skepticism, she said, surrounding the VA, but insists that it's a good system.
"Allow us to help you," she said. "That's our message to our fellow veterans."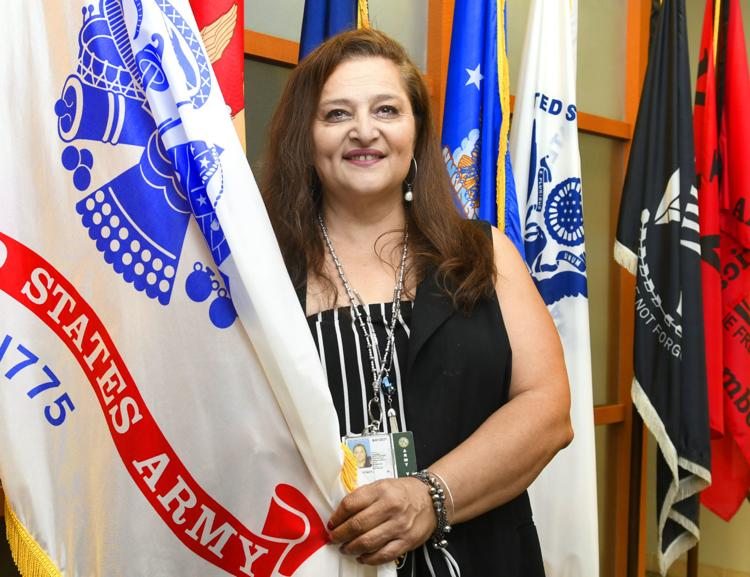 Be the first to know
Get local news delivered to your inbox!