Jim Kunkle's military service during World War II turned him into a celebrity.
Kunkle was a P-38 fighter pilot who fought German Luftwaffe over Nazi-occupied Europe and was shot down during a dogfight. But not before downing some enemy aircraft in the process, which later earned him a Distinguished Service Cross (that's one step below the Medal of Honor).
Kunkle's clout only seemed to grow as he got older. He recalls receiving an invitation from Paul Allen (the late billionaire who co-founded Microsoft and owned several professional sports teams) to inspect a restored P-51 that Kunkle once flew to Sweden.
Retelling his WWII stories became somewhat routine, he said. But the question that gets him the most at parties is the one asked by pilots several generations younger: what do you do in battle when all hope is lost?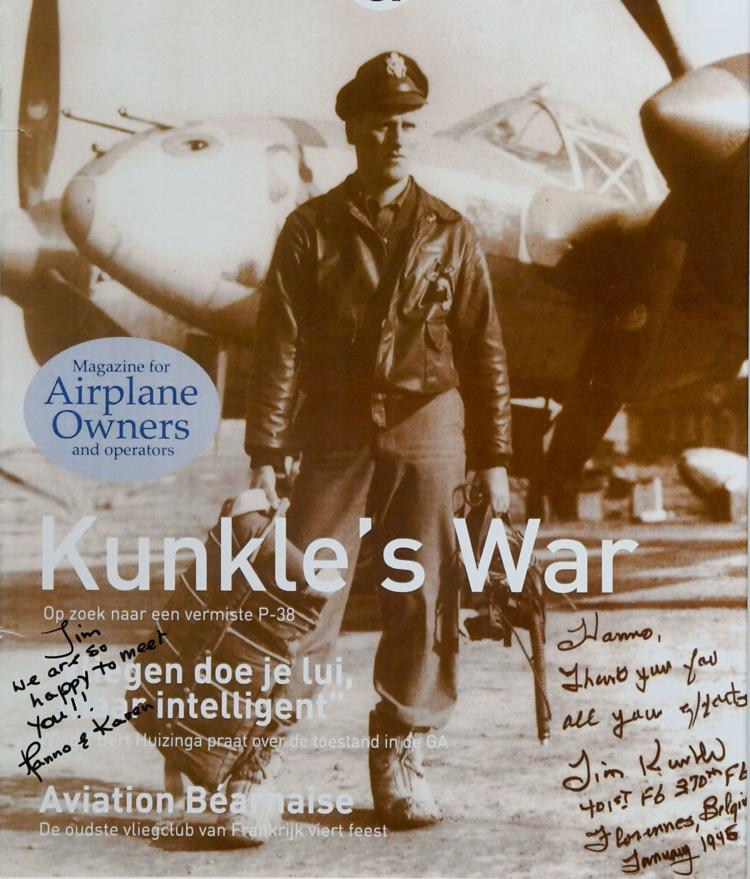 "In hopeless situations," Kunkle said, "if you thought ahead and if you get in that situation, I'd think of how I'd react and that's what I did."
But getting shot down isn't exactly something Kunkle had in mind.
Aviation training started for Kunkle when he was just a kid. He entered the California Air National Guard after graduating from Beverly Hills High School in 1939, but was soon discharged after it federalized in 1940 and they found out that he was underage.
The only thing that Kunkle wanted to do was be a pilot. He got his lucky break after the bombing of Pearl Harbor in 1941. The U.S. Army Air Corps cadet program dropped their age and education requirements from 21 to 18 and from two years of college to a high school diploma, respectively.
Kunkle was sworn in on Dec. 5, 1942 and went off to a flight school in Tulare owned by legendary stunt pilot Tex Rankin, who used it to train fighter pilots during World War II.
Kunkle wanted to fly P-38s and that's what he did. After only 10 hours of flight time, Kunkle received orders to the 9th Air Force, 401st Fighter Squad, 370th Fighter Group stationed in Andover, England. Ten days after D-Day, Kunkle found himself at A-1 airstrip in Omaha Beach, roughly 1,000 meters from Point-Du-Hoc, flying low-altitude tactical and escort missions over Northern Europe.
On Sept. 16, 1944, Kunkle was involved in a dogfight with German Luftwaffe over Aachen. The rule, according to Kunkle, was that whoever in a squadron spotted enemy aircraft led the engagement. But his backup apparently didn't hear the radio messages and he was on his own.
A German fighter pilot strafed Kunkle's wing leading up to the fuel tank and something happened, presumably an explosion, but he can't remember what exactly.
"My next memory was that I was falling through a cloud," Kunkle said.
Kunkle waited until the last second to pull the ripcord so he wasn't suspended long enough for the Nazis to shoot him down while in the parachute. He glided into what he remembers was a courtyard with a red brick building, becoming tangled in a tree.
At the time, the U.S. Army was in the process of retaking Aachen.
Believing he was still in enemy territory, Kunkle immediately pulled and attempted to cock his M1911 .45-caliber pistol but dropped it. His hands were badly burned and he broke his back on the way down.
He was eventually rescued by soldiers from the Army's 1st Infantry Division, who saw the entire fight from below. Kunkle learned that his dogfight lasted roughly six minutes.
The soldiers' eyewitness accounts are what eventually helped Kunkle earn the Army's second highest medal for valor.
In order to be credited with downing an enemy aircraft, Kunkle said, a pilot needs a visual which, for example, could come from someone in their squadron or from the gun camera film. Each time a pilot fired their guns, Kunkle said, a mounted camera on the plane automatically recorded what they were shooting at.
Officially, Kunkle said, he was credited with shooting down two aircraft, "probably" shooting down two more and damaging another. He downplays the incident.
"As long as you're alive it's nice but it didn't mean a whole lot," Kunkle said. "We didn't have all the modern accoutrements like automatic parachutes and ejection seats and everything they have today."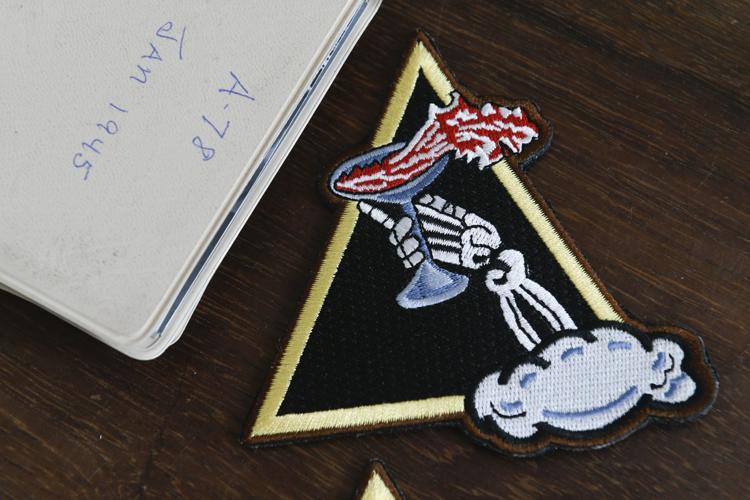 Kunkle was sent to a hospital to recover from burns to his hands, face and neck. He was sent back with this outfit to fly, but the flight surgeon wouldn't allow it due to Kunkle's broken back.
But that didn't stop Kunkle. He still wanted to fly. He was sent back to the states, but withheld his medical records and re-took a flight physical. Kunkle was sent to a base in Portland, Oregon, where he was a flight maintenance officer.
After the war, Kunkle flew back to Germany with the 357th Fighter Group putting "blips on Uncle Joe Stalin's radar," he said.
Kunkle stayed on with the Air Force after it split with the Army in 1947 and was a jet aircraft pioneer. He ran the first dive-bombing tests on the P-84 Thunderjets. He discharged from active duty in 1948 but stayed 10 years in the reserves. He reached the rank of captain, or O3.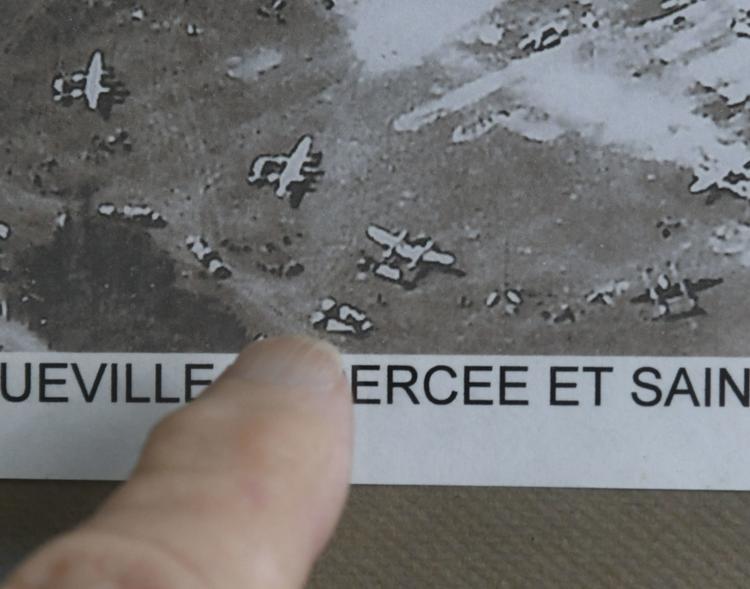 Since the war, Kunkle had success with several businesses, but made a living out of building airport hangars. He attributes his success to the training and discipline in the military. Kunkle married three times.
At 97 years old, Kunkle still flies aircraft, specifically a biplane, a twin engine and a single engine.
Now Kunkle lives a rock star life as past and present military pilots and aviators drop by his office at the Santa Ynez Airport to pay their respects. But he's the one who's actually impressed.
"They talk about the Greatest Generation and all that," Kunkle said. "But these young people that we have in the service are marvelous."
Go through this collection of our 'Stories of Honor' profiles
'Stories of Honor' is a series spotlighting veterans on the Central Coast, their lives, and their contributions to our country. Take a look through this collection of stories and get to know some of the heroes in our community.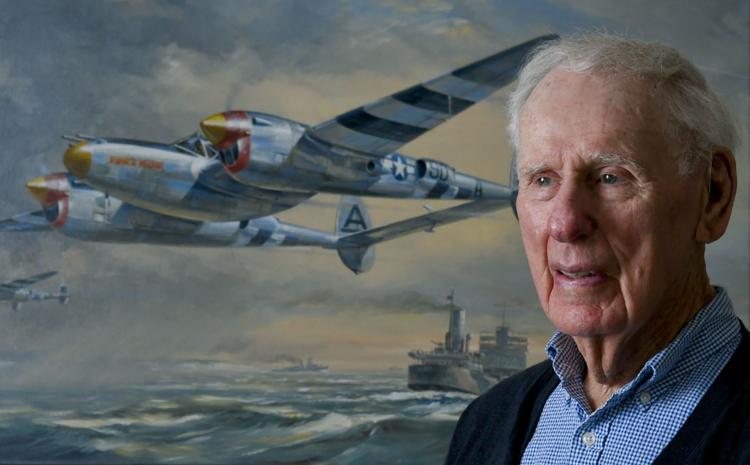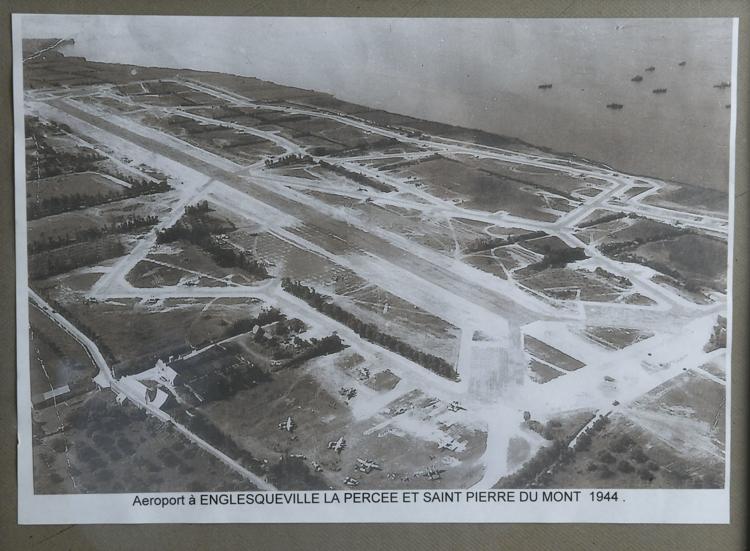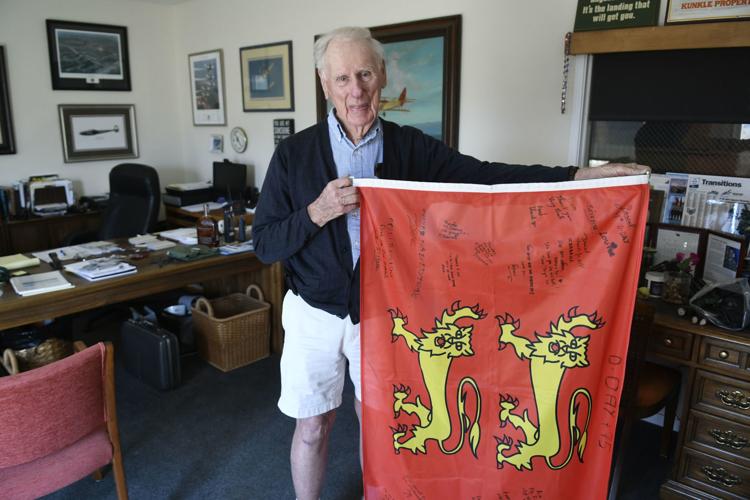 Be the first to know
Get local news delivered to your inbox!