More than 20 years after he was discharged from the Marine Corps, Orcutt resident Steve Baird maintains the same degree of dedication to country and brotherhood that he did in uniform, but now he's doing it in civilian clothes.
You're likely to see him wearing a Band of Brothers jersey, which represents a league of veteran and first responder softball teams which play each other on the Central Coast. They started playing in 2015 and have expanded to multiple cities. Every time he plays, he said, it feels like a world series.
For Baird, the participation represents a mentality to look after the men and woman who served. Eventually, he said, all service members come home. The glory fades and sometimes that can be hard for some to handle.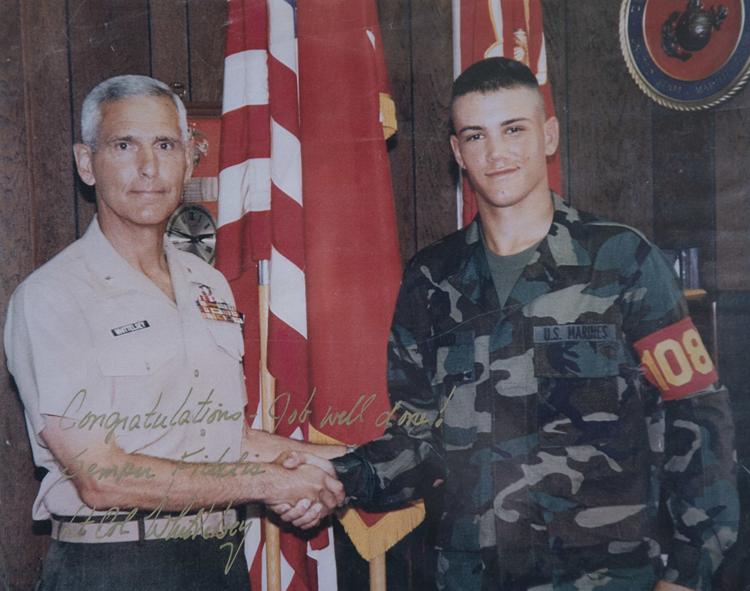 Baird himself went through a difficult period, but through it he said he found his true mission — helping vets who struggle. The healing starts with breaking down the ego and the sense of entitlement, while reestablishing a core piece of military service that veterans know all too well — camaraderie.
"We're veterans," Baird said. "We're not better than, we're not worse than, we're just different."
Baird enlisted in the Marines through the delayed entry program while still in high school. He shipped off on Dec. 12, 1994 for boot camp at the Marine Corps Recruit Depot in San Diego and then attended infantry school at Camp Pendleton. Baird excelled, first becoming honor man in boot camp and the No. 1 squad leader during infantry school.
He received extra security training at Quantico and then got a special duty assignment with a small Marine detachment at the Naval Base in Yokosuka, Japan.
They were also known as fleet antiterrorism response teams. As part of his job, Baird was responsible for providing embassy security and acting as a quick response to emergency situations. He often trained with agents from the FBI and the Naval Criminal Investigative Service.
It was here that Baird became accustomed to the high standards of exemplary Marine Corps life.
"We worked with professionals," Baird said. "That was the shit, man."
Baird continued to train. After two years in Japan, Baird received orders back to the fleet as a corporal and became a squad leader in Third Battalion, Fifth Marine Regiment, which is a part of the legendary First Marine Division. It was a totally different and lifestyle than the security forces, Baird said.
Baird's career was marked by increasing awareness of international terrorism and he had to become qualified in various aspects of warfare. Marines had to essentially become special operations qualified, since there weren't enough elite units to go around.
Members of the Santa Maria Police Department are trading their guns and badges for bats and gloves to join the Band of Brothers Softball Leagu…
The Aum Shinrikyo sarin gas attacks in Tokyo and the 1998 embassy bombings in Africa all occurred during Baird's enlistment.
Baird deployed on a WestPac with the 31st Marine Expeditionary Unit. They prepared for a contingency operation in Indonesia during the fall of Suharto.
By this time, Baird had become even more highly trained, having received training in close quarters combat, fast-roping out of a helicopter, jungle and mountain warfare and completing a combat infantry squad leader course.
"It was an interesting time because 9/11 hadn't happened but you saw the build-up of everything," Baird said. "You started to see trends."
Baird had planned on making the Marines a 20- or 30-year career, but then he broke an unwritten rule: he got married on his first enlistment.
Three Santa Maria veterans pledged to live a drug- and substance-free future Friday afternoon, marking the latest group to successfully comple…
Family and military life didn't quite mix, so Baird decided to leave after serving honorably for four years. His son was born shortly after, and his love for being a father outweighed his love for the Corps.
But he missed the brotherhood, he said, and things began to very slowly spiral downward. His wife left him, and it took years for Baird to accept that he would never rejoin the military.
While he maintained composure for more than a decade, a series of events — an Osprey crash that killed his friend in 2000, losing his job with Pacific Gas & Electric, and getting arrested in New York on a firearms charge that was eventually dismissed — culminated on the night of Feb. 10, 2013.
Baird said he was in crisis and decided that he wanted to die by inciting suicide by cop. He planned to ambush responding Santa Barbara County Sheriff's deputies and set the stage for a showdown like he trained for in the Marines.
But Baird said he was thwarted by one officer. Deputy John Coyle, who served in the Army, saved his life.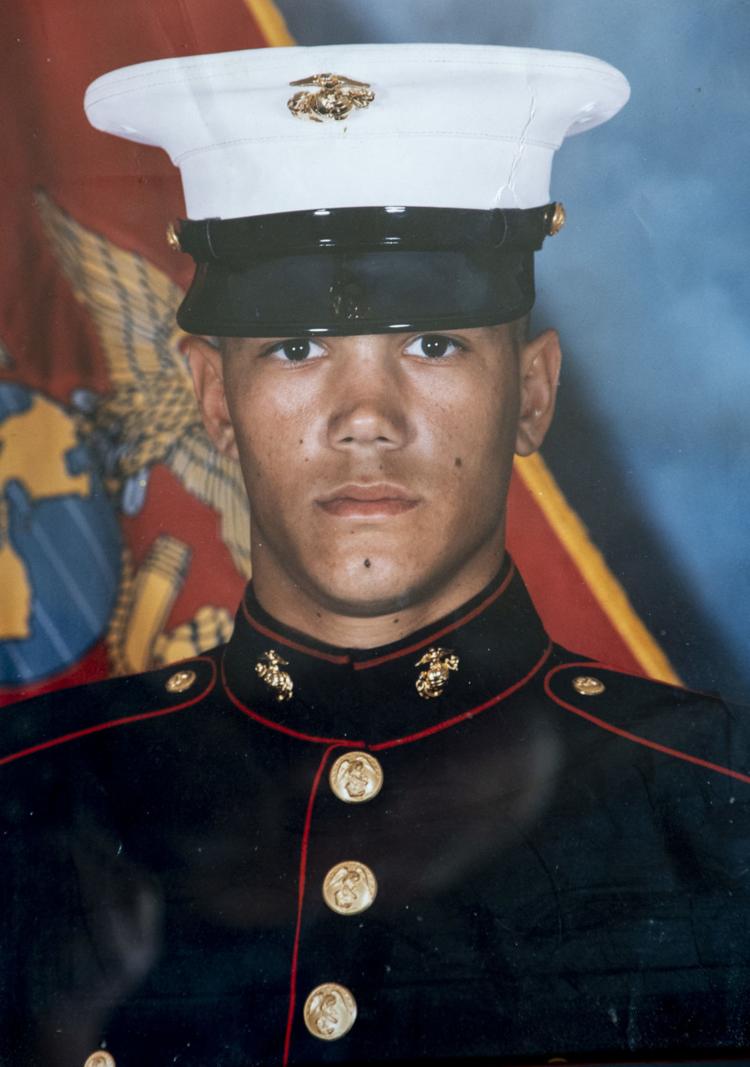 Baird recalled Coyle calmly talking to him in a tone only a veteran could understand.
"You're a veteran, right?" Baird recalled Coyle telling him. "I'm a veteran too. You're going to be OK."
And Baird was OK. He enrolled in Veterans Treatment Court and received a second chance at life. He credits Coyle for his being alive and as the inspiration to pass on the help to other vets in crisis.
Baird went on to found the nonprofit Echo Group, which provides support to veterans and their families through sports programs and mentoring. He's now the point man for the Sheriff's Office whenever they receive a call about a veteran in crisis. 
There was one thing still missing in his life, however, and that was a partner. In 2016 Baird met Jennifer, a local school administrator, and they got married. He and Jennifer now work in tandem dedicating their time to veterans and their spouses.
In doing so, Jennifer's perception of veterans completely changed, she said. Before, the only veteran she really knew was her grandfather, who served in the Navy long ago.
Jennifer now organizes a veterans spouse support group. For now, it's all-women, but she hopes to have it become all-inclusive.
"I think what people don't understand is that spouses have that same need for camaraderie as vets do," Jennifer said. "It's not that I need to come rescue these women, it's them needing an outlet."
The Bairds have dedicated their lives to the veteran community, even though that was never their intention.
"We're not anybody special," Steve Baird said. "We still suffer and go through things like everyone else does. I'm just a guy with an idea who wanted to do good."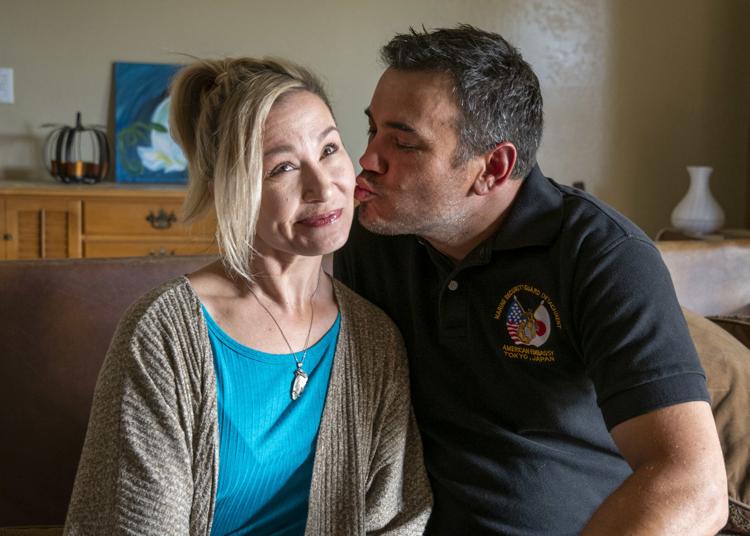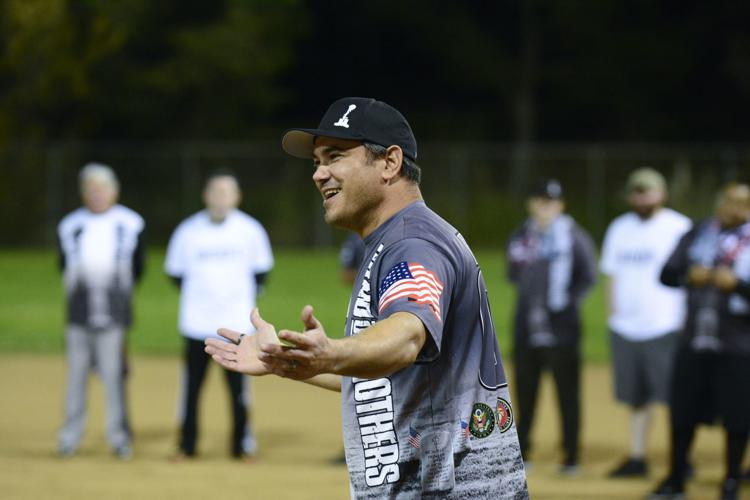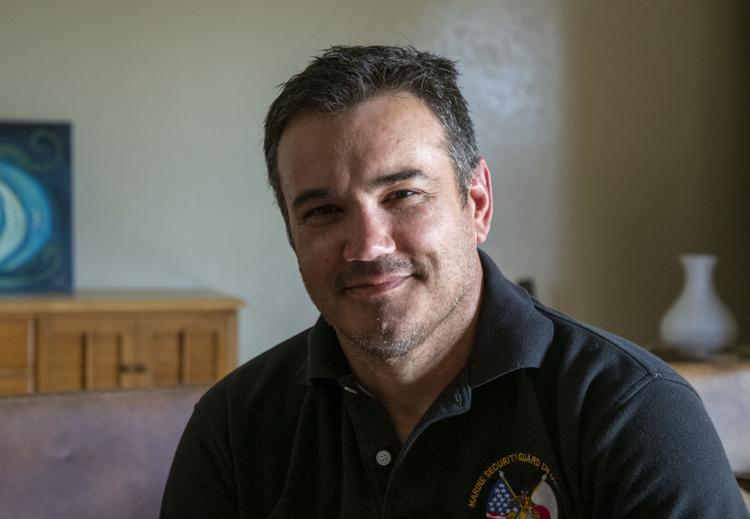 Be the first to know
Get local news delivered to your inbox!