A startup company that is looking to become the first to launch rockets made completely from parts produced with a 3D printer may soon blast its unique vehicles into space from the Lompoc Valley.
Relativity Space, which bills itself as the first company to utilize 3D printing, robotics and artificial intelligence to reinvent aerospace manufacturing, has reached an agreement with the U.S. Air Force to assess the viability of conducting launch operations out of Vandenberg Air Force Base. The company announced the move Wednesday.
Per the Right of Entry agreement, Relativity staff will work alongside 30th Space Wing personnel to review a location currently comprised of a structure referred to as Building 330 and its adjacent land area.
Relativity had already secured a launch site Right of Entry for a pad at Cape Canaveral in Florida, making the VAFB site potentially its second.
"We're honored to begin this partnership with the 30th Space Wing and join the exclusive group of private space companies able to conduct launches at Vandenberg," Relativity CEO Tim Ellis said.
If the VAFB site is approved, it would be capable of supporting Relativity's rocket, Terran 1, which the company claims is the world's first and only fully 3D-printed rocket, as well as the company's future vehicles.
Relativity Space noted that its senior leadership team, drawn both from longtime aerospace companies and industry pioneers, has executed dozens of successful launches at VAFB.
"The 30th Space Wing takes great pride in supporting the next generation of leaders in space," said Col. Anthony Mastalir, 30th Space Wing commander. "We are impressed by Relativity's innovative approach to reinventing aerospace manufacturing via 3D metal printing and robotics paired with an executive team of seasoned aerospace leaders. We look forward to working with Relativity as its West Coast launch partner for many years to come."
Relativity, which was founded in 2015 and is based out of Los Angeles, is aiming for every part of Terran 1, including its engines and propellant tanks, to be produced via 3D printer in an effort to minimize its workforce and reduce the costs associated with building and launching rockets.
The company's website claims Terran 1 "is among the most cost-effective launchers in the world."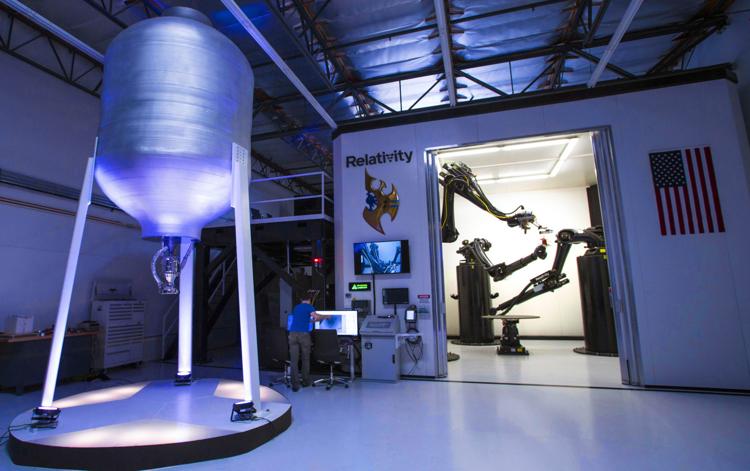 Terran 1, according to Relativity, has a part count up to 100 times lower than traditional rockets, a simple supply chain, and will be built from raw material to flight in less than 60 days.
In addition to announcing the agreement with VAFB on Wednesday, Relativity also revealed that it had secured a new launch partner in Iridium Communications.
Iridium completed its latest satellite constellation with a series of launches from VAFB that concluded in January 2019. Those launches, aboard SpaceX Falcon 9 rockets, delivered 66 operational satellites and nine in-orbit spares.
Iridium's new contract with Relativity calls for up to six dedicated launches to deploy Iridium's six ground spare satellites to low Earth orbit.
Those launches, slated to be from VAFB, are planned for no earlier than 2023, according to Relativity.
"The upgraded Iridium satellite constellation is operating incredibly well, but it's prudent to have a cost-effective launch option available for future spare delivery," said Matt Desch, CEO of Iridium.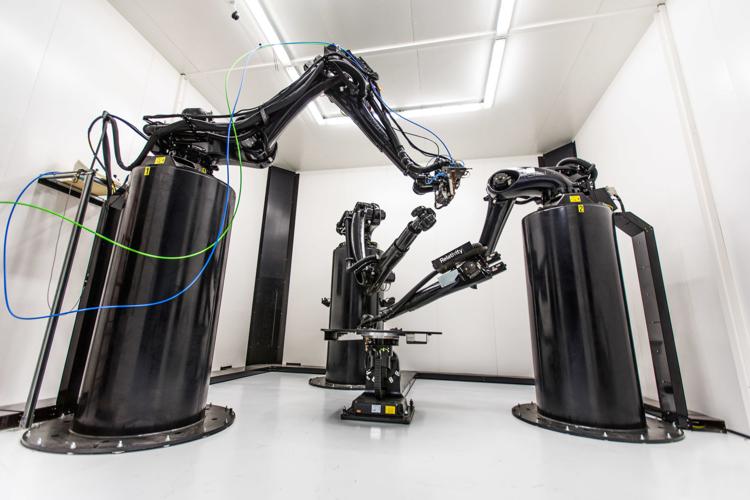 "Relativity's Terran 1 fits our launch needs to [low Earth orbit] well from both a price, responsiveness and capability perspective," he added. "And we know based on our previous experience that there are great benefits to engaging with a provider early on during development of the launch vehicle and it evolving around our particular needs."
Iridium is the fifth launch customer revealed by Relativity, which noted that Iridium is the first that will potentially use the new VAFB launch site.
For more information on Relativity, which is planning to launch a Terran 1 rocket out of Florida as soon as late 2021, visit https://www.relativityspace.com.
VAFB has not hosted a rocket launch this year. The most recent rocket launch from the base — not including missile tests — occurred June 12, 2019, when a Space X Falcon 9 rocket blasted off from, and then successfully landed back at, the installation.
Willis Jacobson covers the city of Lompoc. Follow him on Twitter @WJacobsonLR.
Be the first to know
Get local news delivered to your inbox!