A total of 479 veterans attended the 2019 Santa Barbara County Veterans Stand Down last month at the Santa Maria Fairpark, where they were presented with an event-record 131 services, according to organizers.
The eighth annual Stand Down, which aims to provide homeless and at-risk veterans with hot food, access to services, clothing and hygiene items, was held Oct. 19. More than 625 volunteers aided the daylong gathering.
The number of veterans who attended this year's event was more than double the 229 who attended the first Stand Down in 2012, according to organizers. Of this year's 479 veterans, 144 identified as homeless. A total of 38 female veterans attended the event, with eight of them listing themselves as homeless.
The veterans ranged in age from 21 to 96, with the bulk of them between the ages of 51 and 70.
101919 Stand Down 02.jpg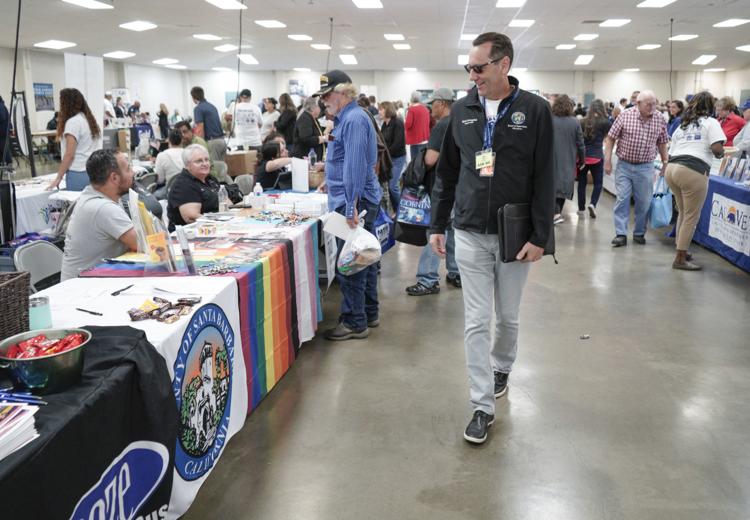 101919 Stand Down 01.jpg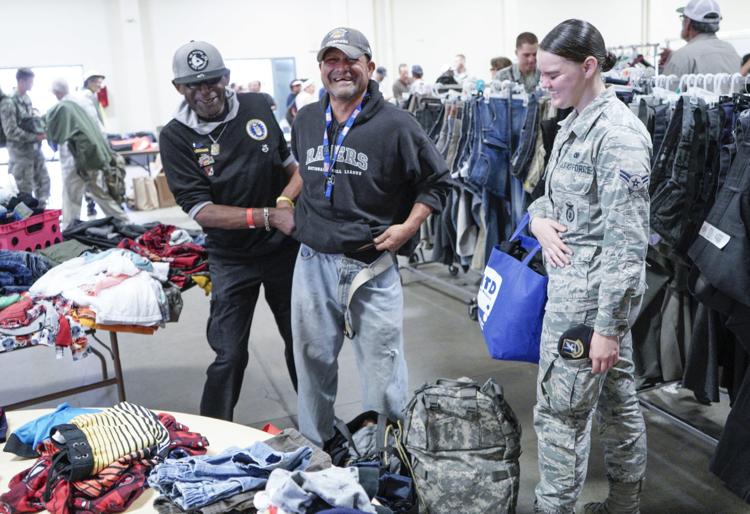 101919 Stand Down 03.jpg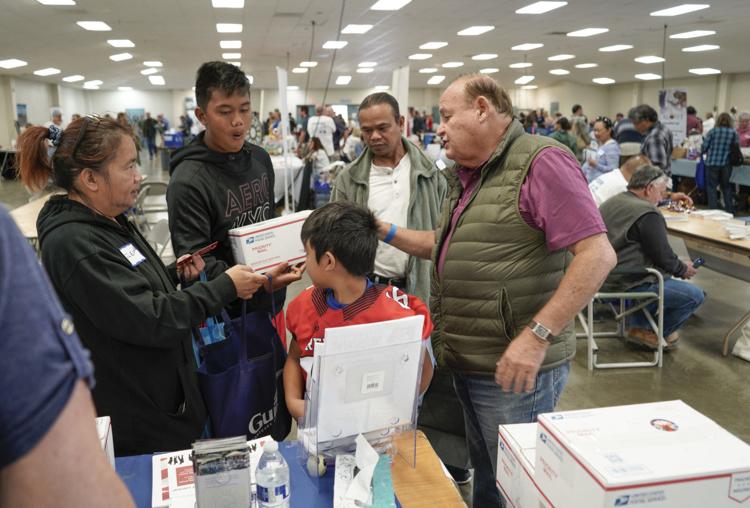 101919 Stand Down 04.jpg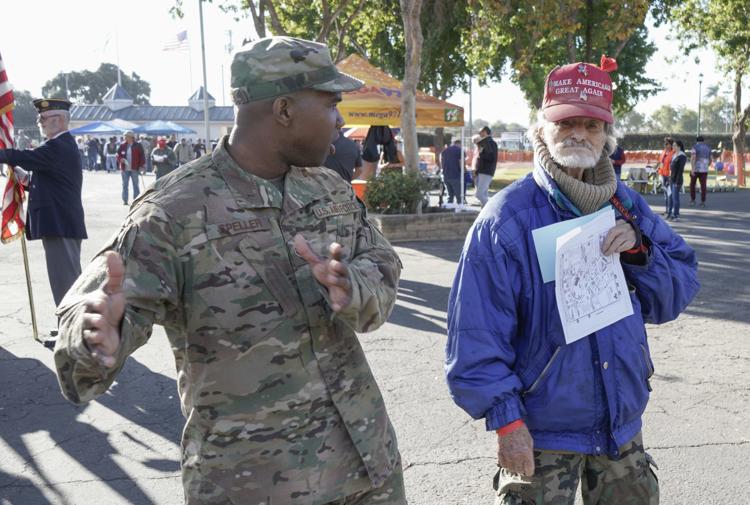 101919 Stand Down 05.jpg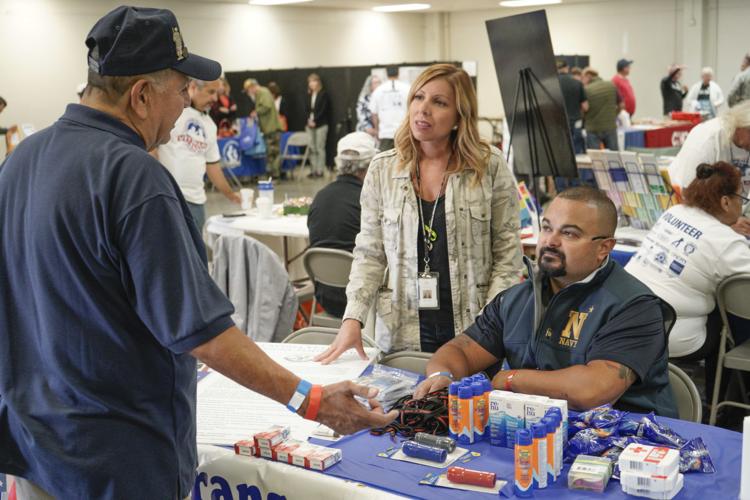 101919 Stand Down 06.jpg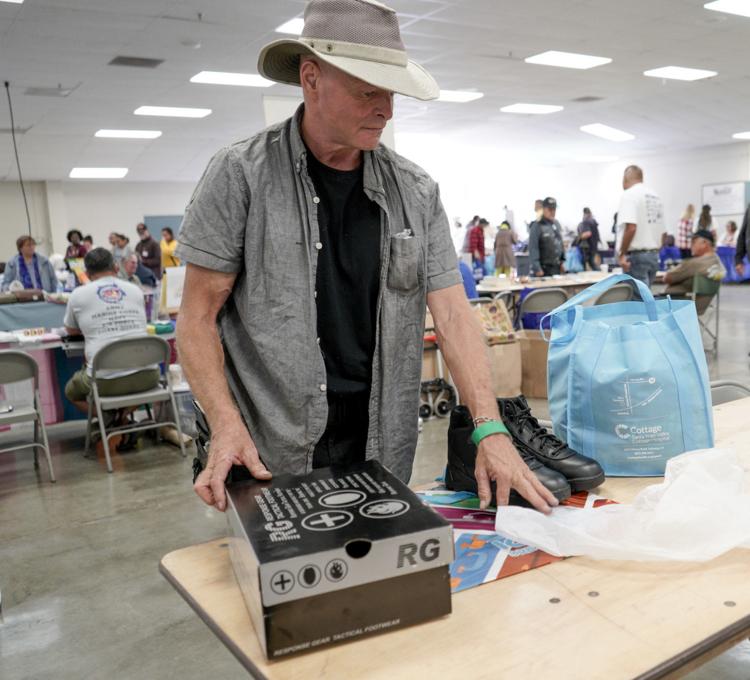 101919 Stand Down 07.jpg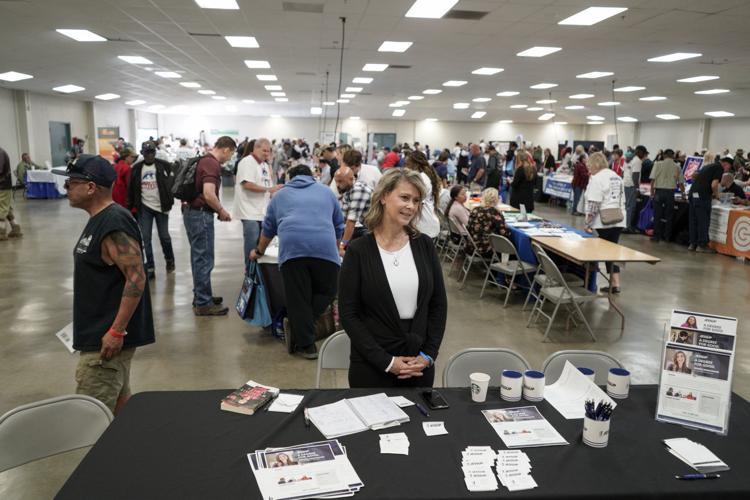 101919 Stand Down 08.jpg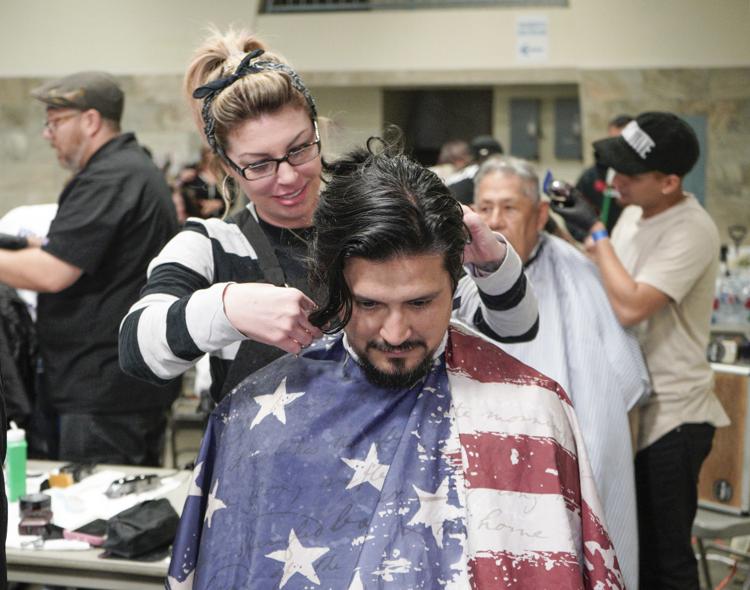 101919 Stand Down 09.jpg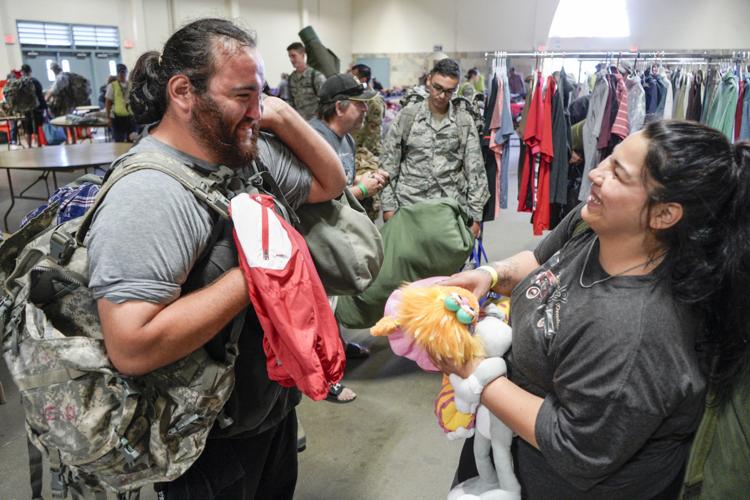 101919 Stand Down 10.jpg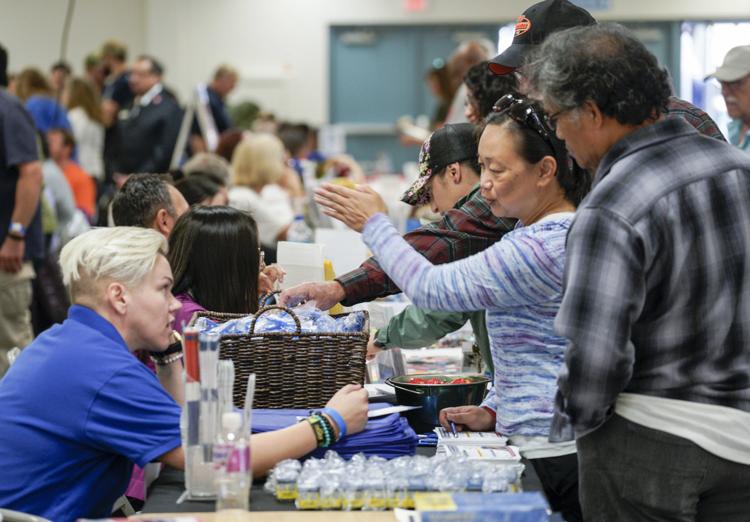 101919 Stand Down 11.jpg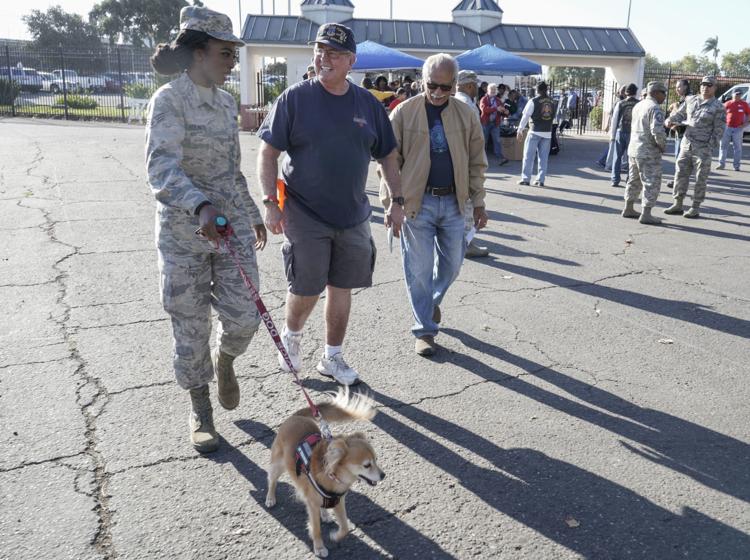 101919 Stand Down 12.jpg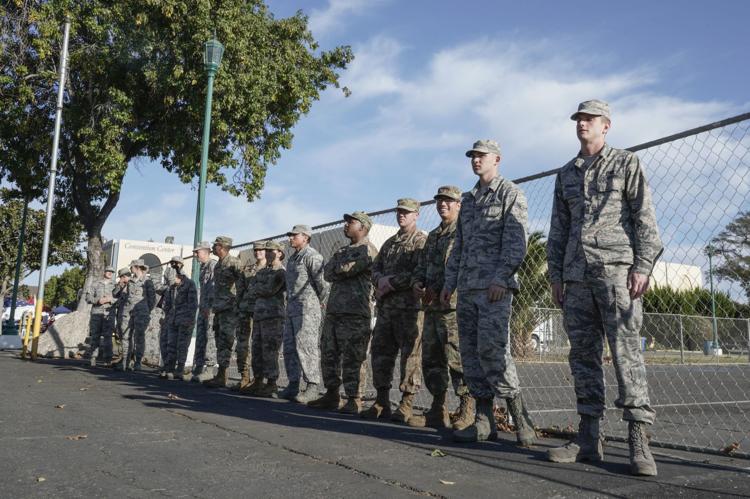 101919 Stand Down 13.jpg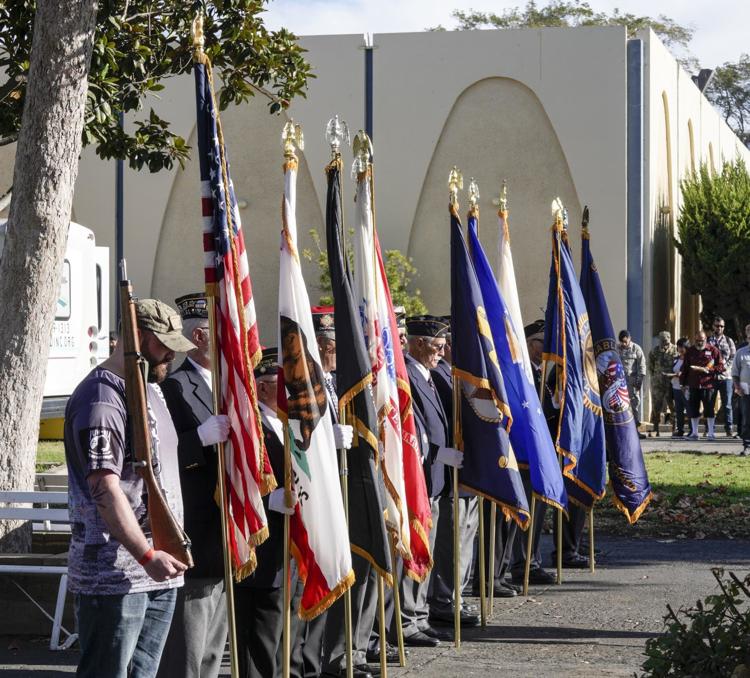 101919 Stand Down 14.jpg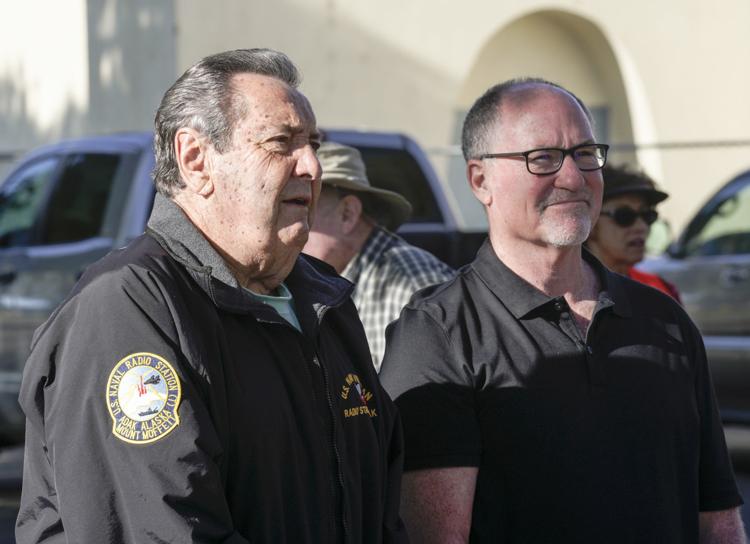 This year's event included an effort known as the "Stand Down Homeless Assistance Project," run by 5th District Supervisor Steve Lavagnino and Sandy Agalos, both of whom helped organize the event.
"We are case-working with homeless veterans during the year, so we don't see them here next year as homeless," Lavagnino said.
The record-131 services included new providers, such as Cal Poly Low-income Tax Clinic, California Rural Legal Assistance, Disabled Veterans National Federation, Lompoc Pride Alliance, Mission Hope Center, SMAT, Cosmoton Barber Academy, SLO Veterans Service Collaborative and Rotaract, among others.
Among the services available to veterans during Stand Down were medical and dental care, showers, clothing, hygiene products, legal aid, housing services, pet care and grooming, food, transportation from the Santa Ynez Band of Chumash Indians, Habitat for Humanity, haircuts, college guidance, child support case guidance, behavioral wellness, probation department warrant checks and more.
Among the 627 volunteers were 150 active duty men and women from Vandenberg Air Force Base and 12 VAFB civilian employees. The military members helped stage the event, monitored the veteran gate, served as one-on-one escorts, restocked and sorted items in the convention center and served food, among other duties.
During a Stand Down Committee appreciation luncheon held last week, Lavagnino recognized Lompoc resident Ken Ostini as volunteer of the year, and Walgreens manager Rebecca Petersen accepted an award on behalf of her employer as Stand Down organization of the year.
This year, the supervisor also recognized two people as Stand Down county employees of the year: Office Assistant Senior Carolina Carrillo and former Animal Services Department Community Outreach Coordinator Stacy Silva.
Ostini, an Army veteran, has worked with Stand Down on the transportation and budget committees.
"Ken suggested that the event be called the Santa Barbara County Stand Down to expand the event beyond Santa Maria, to serve the entire county of Santa Barbara," Lavagnino said. "Each year, Ken organizes collection drives, puts up banners and promotes Stand Down in Lompoc. Ken even rides the bus with the veterans on the day of Stand Down. Ken modestly gives credit to others. Thank you, Ken, for being an inspiration to us all."
Hundreds of volunteers were on hand Saturday for the 8th annual Santa Barbara County Stand Down at the Santa Maria Fairpark. Stand Down helps 500 local military veterans, many of them homeless, with two hot meals, new shoes and clothes, medical and legal assistance and more.
Walgreens was recognized, in part, for administering 88 flu shots during the 2019 Stand Down.
"We are a military family," Petersen said. "There isn't a year that goes by that I am still not met with a situation or a moment that brings tears to my eyes. We are also guaranteed to have many laughs throughout the day from the amazing men and women who have served."
For the first time, county employees were honored, as well.
Carrillo, who is an office assistant in the county's Department of Social Services, is also a military spouse.
"Carolina has single-handedly streamlined our volunteer and service provider registration to go paperless," Lavagnino said. "She worked behind the scenes to make sure our registration ran smoothly. This year during Stand Down, Carolina even worked at three locations."
Silva ran the event's Pet Zone, which had 40 volunteers this year. There was also an Animal Services vehicle to carry animals for vets traveling from Santa Barbara to Santa Maria that day. This year, 41 pets went through the area, with 28 dogs groomed and 71 veterans given dog and cat food.
"Stacy poured her heart and soul into making Pet Zone great," Lavagnino said.
"It has been demanding, but she has given back in ways that cannot be measured," he added.
Stand Down 2020 is scheduled for Oct. 17 at the Santa Maria Fairpark. For more information on the annual event, visit http://sbcountystanddown.com.
Be the first to know
Get local news delivered to your inbox!