To help protect individuals and prevent the spread of COVID-19, the 30th Medical Group has implemented over-the-phone COVID-19 screening, as w…
To help Airmen and their families practice physical distancing during the COVID-19 pandemic, the VandenbergExchange is implementing curbside p…
As a means to help "flatten the curve" and stop the spread of COVID-19, the 30th Security Forces Squadron has increased their security procedu…
When handshakes and high-fives were prohibited on Vandenberg Air Force Base due to the spread of COVID-19, personnel from the 30th Space Wing …
A small unit of Army National Guard soldiers man the interceptor missiles at Vandenberg Air Force Base, providing round-the-clock protection a…
Vandenberg Air Force Base carries out a vital national security mission and that mission does not end when faced with a pandemic, like COVID-19.
Commander, Space Operations Command, Maj. Gen. John E. Shaw, and Command Chief Master Sgt. John F. Bentivegna, addressed members of Vandenberg…
In the face of a global pandemic, the stress of COVID-19 has not stopped the mission at Vandenberg Air Force Base. Units from across the insta…
As Vandenberg Air Force Base implements additional health protocols to prevent the spread of COVID-19, such as maintaining social distancing p…
When it comes to enabling assured access to space, the 30th Contracting Squadron is a vital piece to making that mission happen. Without them,…
The spouse of an airman assigned to Vandenberg Air Force Base has tested positive for COVID-19, the 30th Space Wing public affairs office anno…
An interactive presentation led by Col. Anthony Mastalir, the commander of the 30th Space Wing, was the third in a series of town halls hosted…
As a preventative measure to limit the spread of COVID-19, a public health emergency has been declared for Vandenberg Air Force Base.
VANDENBERG AIR FORCE BASE- Current as of March 20.
Events listed on this calendar could have been impacted by closures and event size restrictions related to the coronavirus.  It is best to con…
An order issued by the Vandenberg Air Force Base commander on Thursday will limit access to the installation to only essential services and pe…

Fusion Colors Auto Body Repair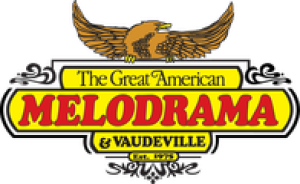 The Great American Melodrama & Vaudeville
Members of the Governor's Military Council and 30th Space Wing leadership toured the new Combined Force Space Component Command headquarters b…
U.S. Army Lt. Gen. James Dickinson, Deputy Commander, U.S. Space Command (left); U.S. Air Force Maj. Gen. John Shaw, Commander, Combined Force…
VANDENBERG AIR FORCE BASE—Col. Scott Brodeur has big plans for the Combined Space Operations Center here as he enters his last few months as c…
MOVIES: Vandenberg AFB Reel Time Theater. Phone: (805) 606-5565. Doors open 30 minutes before showing. Tickets: Adult $6, Child $4, 3D showing…
Team V held the 2019 Annual Vandenberg Awards at the Pacific Coast Club recently.
Vandenberg Air Force Base looks to be on the verge of getting a new name that will reflect its updated out-of-this-world mission.
This year's "State of the Base" presentation, held annually at Vandenberg Air Force Base, has been postponed due to concerns surrounding the C…