On Jan. 17, 1966, James Milata was stationed at the Moron Air Force Base in Seville, Spain when he received the news that a B-52 bomber carrying four hydrogen bombs collided with a KC-135 refueling tanker in mid-air.
The collision killed seven people, including all four crew members of the tanker, and scattered the four h-bombs across the Spanish countryside near Palomares. One bomb fell in the Mediterranean, about five miles off the coast, according to Milata.
The bombs were the Mk28 type, the smallest version of which carried a 70 kiloton warhead — nearly five times the strength of the bomb dropped on Hiroshima. Only the non-nuclear material exploded in two of the bombs, but the incident resulted in plutonium contamination covering less than a square mile. The incident was, perhaps, the most significant event Milata said he participated in during his 20 year enlistment with the Air Force.
"We were searching to let the Russians know that we weren't searching for the one in the ocean, we knew where it was, but we kept it secret," he said.
The other, he said, was marrying his wife Francisca, who he met while serving in Spain. Milata, now 84, didn't deploy to any war zones or experience combat, but he played a crucial role in passing along top secret messages during the Cold War.
Milata was a cryptographic operator relaying encrypted messages back and forth between bases and Strategic Air Command, which controlled the military's nuclear strike forces. He held a top secret clearance and some of the content in the messages is still classified, however much of what he saw involved the movements of atomic weapons as they criss-crossed the skies and their targets, which were Russian cities and military bases.
Milata's time in the service took him all over the world. After graduating from high school in Tulsa, Oklahoma in 1952 and then Air Force boot camp at Lackland in San Antonio months later, Milata went to technical school at Francis E. Warren Air Force Base in Cheyenne, then to Newfoundland, to Roswell, Guam, England, Morocco, Spain (in Seville and Madrid), Travis Air Force Base, Vietnam and then Vandenberg, where he retired. He now lives in Vandenberg Village.
In England, Milata was attached to the 509th Bomb Wing, which was responsible for dropping the Hiroshima bomb in 1945.
While Milata wasn't on the front lines in the Vietnam War, his job was simple: briefing the base commander on downed radar sites or downed communications lines between bases.
In Spain, Milata's service was everything an Airman could ask for. An interesting culture, beautiful women, and cheap living.
It wasn't so great for the locals, though. During that time, Francisco Franco was Spain's head of state and ruled his country as a dictator. Milata said that when he arrived in Spain, he was told to not talk about politics.
Francisca recalled once when her girlfriend's husband yelled a bad name at Franco during a parade and policemen, who were mixed in with the crowd, immediately arrested and threw him in jail.
Franco loved American service members, Milata said, as the status of forces agreement between Spain and the U.S. was "unbelievable." Such an agreement establishes the rights and privileges among foreign military personnel in a host country.
"We had more diplomatic immunity than the diplomats," Milata said. "I tell you one thing, they had law and order in Spain when Franco was there."
Milata's time in Spain wasn't entirely pleasant, however, as he believed he may have been exposed to radiation during the h-bomb recovery. He spent a month at the site, spending the first two nights on the bus. The provisions were bare: eating K-rations out of a tin can, using the bathroom in a slip trench, and dealing with the cold and windy conditions.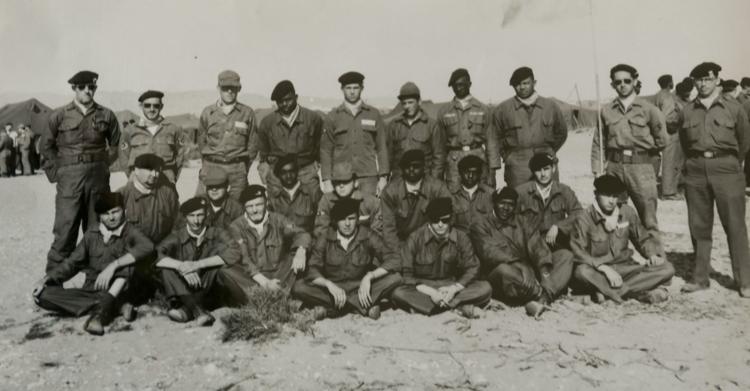 He remembers searching through a tomato field one day and occasionally eating some of its fruit. Returning to the field the next day, Milata saw other servicemen wearing radiation suits and believed he might have been exposed. He was tested, he said, but never received the results.
One year later, in 1967, Milata said he came down with hyperthyroidism. According to the National Cancer Institute, scientists believe that certain nuclear compounds, particularly iodine-131, may be linked to certain thyroid conditions. It's not clear whether Milata was exposed to the substance. He made a claim with the Veterans Administration, but was rejected, he said, and no longer suffers from the condition.
Following retirement in 1974, Milata immediately worked for the Veterans Administration but quit after two months. After that, he entered U.S. federal civil service for another two-plus decades and worked at Vandenberg doing the exact thing he did in the Air Force. All total, he spent 43 years working for the Department of the Air Force as a service member and civilian. He retired as a technical sergeant, or the rank of E-6.
Milata has two children, a daughter and a son who also served in the Air Force. Now Milata lives the retired life. The military, he said, gave him a worldly perspective.
"It gave me a valuable knowledge about other countries," he said, "other people and the necessity of having a military force which I participated in and I certainly would not have exchanged the 20-year experience for any other place at any other time."
Military service has always been a big part of Stacy Moody's family, and after a conversation with her older brother, who was a U.S. Army vete…
Many people know Lee Carroll as an easy-going CPA. But before he was crunching numbers, he learned attention to detail in the Army.  "I'm proud of it, but then I think anybody that does go around talking I was a Green Beret, then you kind of doubt what it is they really did."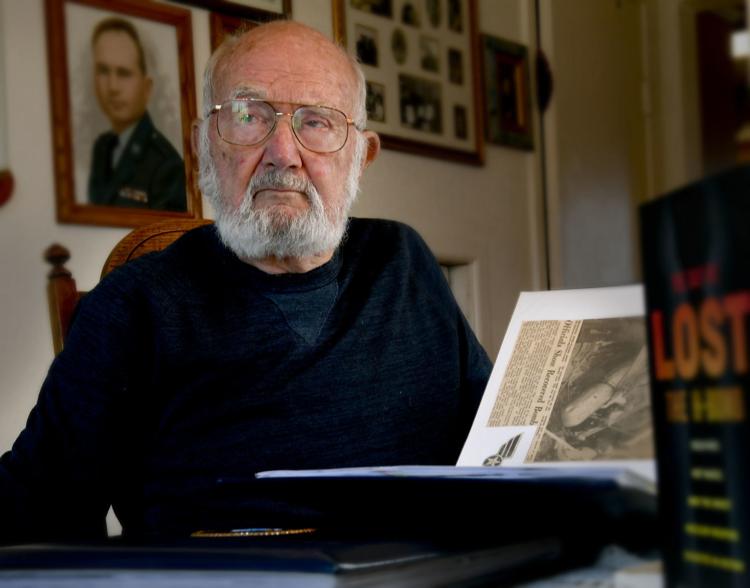 Be the first to know
Get local news delivered to your inbox!