Although the COVID-19 pandemic has disrupted many aspects of local commerce, the health crisis was not able to stop Lompoc's ninth cannabis dispensary from opening for business.
Royal Healing Emporium — located at 721 W. Central Ave., Suite D — opened its doors this month, even with most people in the state advised to stay at home to limit the spread of the coronavirus. Owner Mustafa Shaief acknowledged Monday that the opening was complicated by the pandemic, which ballooned in America as he was completing his final pre-opening processes.
Shaief, who also owns several tobacco smoke shops on the Central Coast, said the decision to begin operations amid the outbreak was heavily rooted in a desire to keep his staff employed during what has already proven to be an extremely difficult time for American workers.
"I hired the employees before [the widespread shelter-at-home orders] and they want to work," he said. "But we take precautions — we're always cleaning and we only let one customer at a time inside [the showroom]."
The shop, which as of Monday still had no outside signage, will continue for at least the next couple weeks under what management considers a soft-opening status. That time, Shaief said, will be used to work out any kinks and get the staff up to speed on all of the store's internal systems.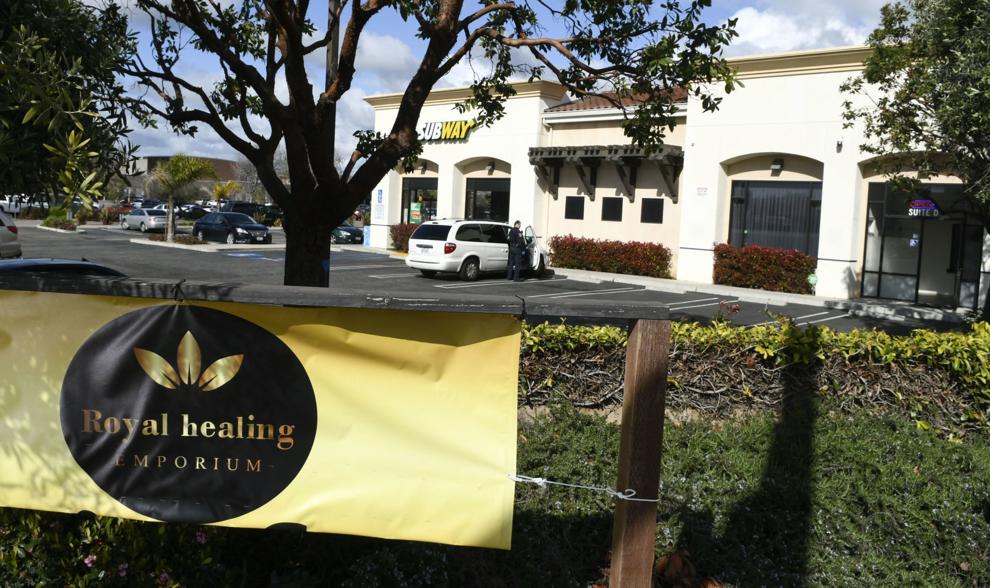 A more formal grand opening is planned for April 17, but that will largely depend upon the guidance at that time from public health officials.
So far, store managers said, delivery orders have accounted for the vast majority of business at the adult-use dispensary, which became the third such business to open in Lompoc this year and the ninth since the start of 2019.
Shaief, who commended city staff for helping him complete all his paperwork even amid the pandemic, said he is taking a wait-and-see approach when it comes to assessing how this coronavirus crisis might impact his bottom line.
"It's a tough time," he said. "I think about it a lot. I don't know how long this [pandemic] will go, but if it comes to the point we have to close, then we'll have to close."
Still, the owner said he has a lot to be optimistic about.
For one, he said he considers his location to be more ideal than the locations of the eight other dispensaries in the city. Royal Healing Emporium is located behind the Subway store in the Walmart plaza, which is one of the most heavily trafficked shopping centers in the city.
Shaief said his experience running smoke shops will also come in handy, as he said he expects a lot of customer crossover.
"Plus I know business here in Lompoc," he said. "I know other business owners and I know landlords — I feel like I could [succeed] here."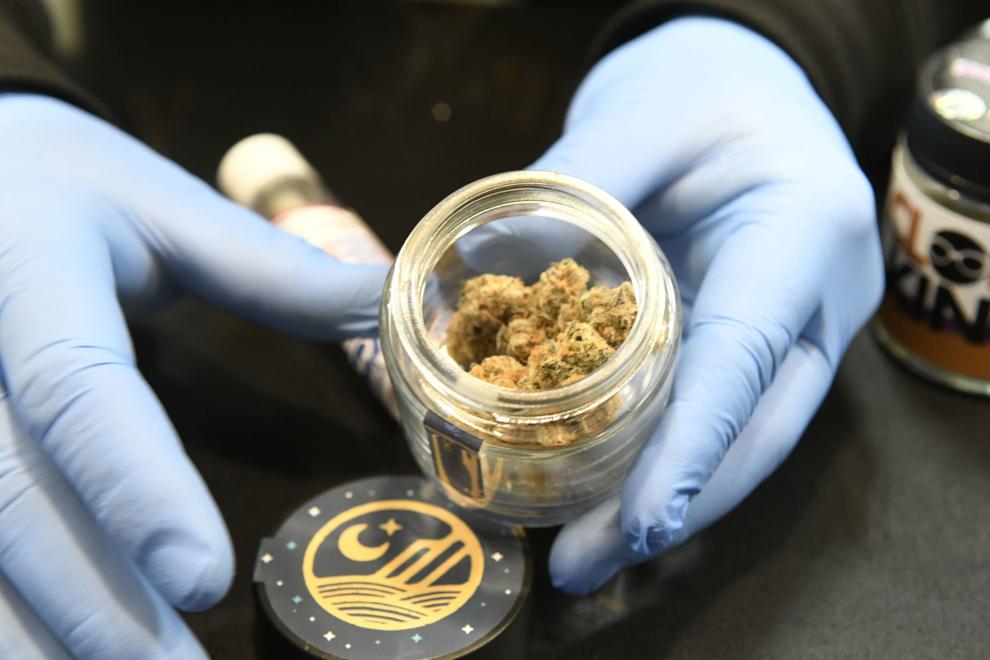 Michael Stephenson, the store's inventory manager, said the shop has stocked a lot of local items, as well as products from brands that are not typically carried on the Central Coast.
Stephenson said he was among those grateful to have the business up and running.
"The fact that we were able to open during all this is a true blessing, because this is a hard time and a lot of businesses are going out right now," he said.
Along with products, the shop has teamed with local artists for a lot of the artwork that is displayed on its showroom walls.
Both Stephenson and Shaief stressed that the store's success will ultimately come down to the quality of each customer's experience. To that end, Stephenson said the business's name was key.
"We try to treat everyone like royalty here," he said.