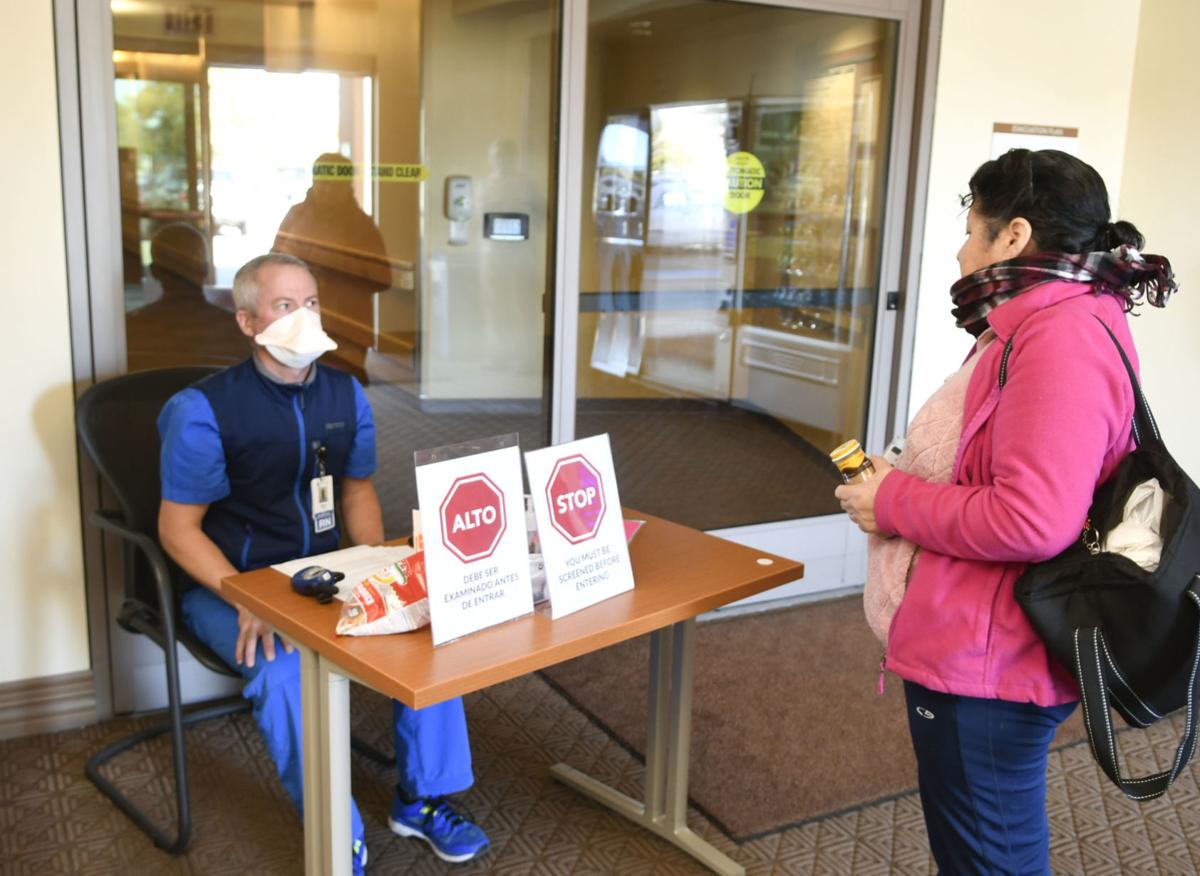 After a mandated suspension of elective surgeries due to the COVID-19 pandemic, Lompoc Valley Medical Center is set to resume performing a limited number of the essential but nonemergency procedures this week.
The decision, according to hospital leaders, is consistent with guidance from the Santa Barbara County Public Health Department and other regulatory entities.
A limited number of such surgeries and procedures will begin on Thursday, May 7, with a reduced schedule for endoscopic procedures resuming May 11, according to LVMC spokeswoman Nora Wallace.
"Based on protocol established by the LVMC medical staff, three days prior to a scheduled surgery or procedure, patients will undergo a COVID-19 test, in conjunction with other preoperative testing as requested by the surgeon," Wallace said. "The patient will be informed of the protocol for the test during the preoperative interview with the pre-admission nurse."
Once the test is administered, LVMC will request that patients self-isolate until the day and time of surgery. If the test result is positive, the surgery will be postponed.
The hospital reported that enhanced infection prevention protocols will be in place for the safety of patients, staff and physicians. Patients coming to LVMC for scheduled surgeries or procedures must wear cloth face coverings or surgical masks.
Longtime Lompoc Valley Medical Center employee Lori Cornejo Morris was moved to tears this month when a parade of vehicles passed by her home with signs and messages of support as part of a "drive-by" retirement party organized by officials at LVMC.
On the day of the scheduled surgery:
The patient will arrive at the predetermined time to the designated hospital entrance provided during pre-admission consultation.
Surgery staff will be on hand to notify registration staff of the patient's arrival.
The patient will be screened for any new symptoms, including a temperature of 100 degrees Fahrenheit or greater, fever or chills within the previous 48 hours, new shortness of breath, new sore throat or cough and/or new gastrointestinal symptoms. If necessary, a surgeon will reassess the patient prior to the procedure.
Visitors are still prohibited from entering LVMC, except in a few select circumstances. Upon discharge following a procedure, patients may be picked up by a waiting vehicle at a designated entrance.
LVMC is also now allowing scheduling of certain diagnostic radiology procedures that were previously being deferred, such as screening mammograms, at the acute hospital.
LVMC encourages the use of its emergency department for patients with immediate needs. Enhanced infection prevention and patient protection protocols will be enforced, according to hospital officials.
Coronavirus Series: Local impact and reaction to COVID-19 on the Central Coast
We are working hard to get answers about the impact and reaction to the coronavirus in Santa Barbara County, this is a collection of those stories. Do you have a question about coronavirus in Santa Barbara County? The Santa Maria Times news staff will work to answer your questions. Post them to our Facebook page, or email MCooley@SantaMariaTimes.com. You can support the work of local journalists working hard in your hometown by signing up for a News+ Membership online.
Senior Spotlight Series: Celebrating the area's top senior student-athletes
Our 'Senior Spotlight' series is aimed at highlighting senior student-athletes who have had their final year of high school disrupted by the coronavirus outbreak. The athletes featured here were their school's nominee for Athlete of the Year or Student Athlete of the Year for the Northern Santa Barbara County Athletic Round Table's end-of-year banquet that has been canceled due to the outbreak.
Our Neighbors Series: How the Central Coast is adapting to living through a pandemic
We have been publishing a series of stories in print and online titled "Our neighbors: Living through a pandemic." By publishing these short vignettes, we aim to share the struggle and the hope of residents on the Central Coast. Through their stories it becomes clear that we really are facing the coronavirus together. 
Go through our full collection of stories right here, and if you have a story that you think we should know about send an email to JAnderson@santamariatimes.com.
Willis Jacobson covers the city of Lompoc. Follow him on Twitter @WJacobsonLR.
Concerned about COVID-19?
Sign up now to get the most recent coronavirus headlines and other important local and national news sent to your email inbox daily.