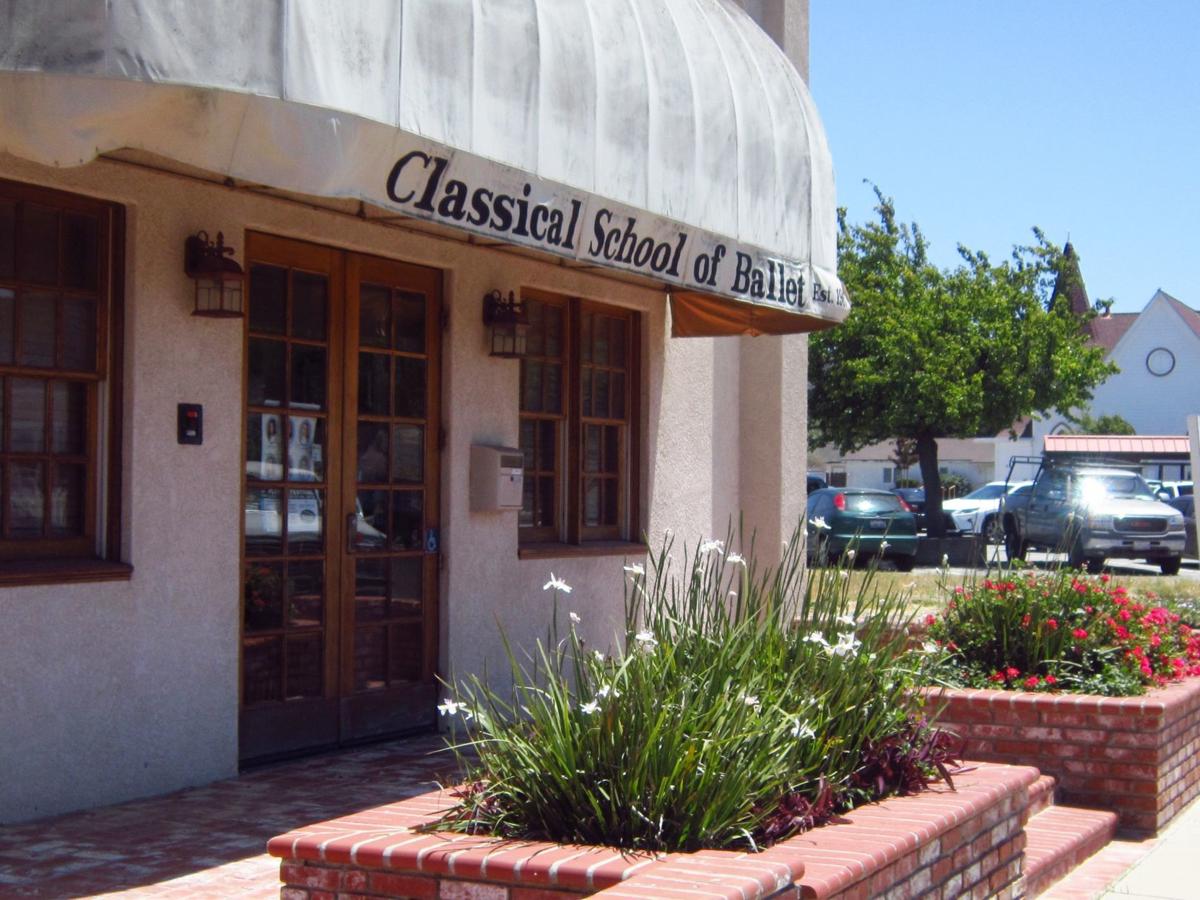 The owner of Lompoc's oldest dance school has suggested that she may move forward with a lawsuit against the city over the council's decision to allow cannabis operations near dance studios.
Angela Mill, who owns the Classical School of Ballet, addressed the Lompoc City Council at its June 5 meeting and directly asked that the council reconsider its April 3 decision to not include dance studios as designated "youth centers," which are given 600-foot buffer zones from cannabis businesses under state law.
Just four weeks after the Lompoc City Council decided to place no-cannabis buffer zones arou…
The council ultimately declined to bring the topic back, a scenario that Mill said could lead to legal action.
"If the city is insistent on disregarding the requirements of (state law), and unfairly treating dance studios differently than other youth centers, then the school will have no choice but to seek a legal remedy in order to protect itself," Mill said.
The issue of how to classify dance studios with respect to commercial marijuana enterprises has been at the center of extended debates at City Hall this year.
According to the state, a youth center is "any public or private facility that is primarily used to host recreational or social activities for minors, including, but not limited to, private youth membership organizations or clubs, social service teenage club facilities, video arcades, or similar amusement park facilities."
The Lompoc City Council initially decided, with a split 3-2 vote, on March 6 that dance studios did indeed meet the definition to be considered youth centers. The issue was brought back for reconsideration the following month, however, and the council reversed course at its April 3 meeting and decided, with another split 3-2 vote, that dance studios would not be considered under that definition.
During both votes, Mayor Bob Lingl and Councilwoman Jenelle Osborne were in favor of including dance studios as youth centers, while Councilmen Dirk Starbuck and Victor Vega were opposed to the inclusion of dance studios. Councilman Jim Mosby voted in favor of giving the dance studios the buffer in the first vote March 6, but then changed his position April 3 after requesting that the topic be brought back for reconsideration.
Several people in support of dance studios having the 600-foot buffer attended the June 5 City Council meeting to support Mill and her request. Mill also brought a petition to the council that she said was signed by 1,200 people who wanted the council to reverse its most recent ruling.
"As the owner, I'm very upset about this," Mill told the council at the June 5 meeting. "I can't even put into words all that this is causing to our family, during a really difficult time.
"This is a big threat to our 51-year-old business," she later added.
Rather than speak off the cuff, as she had at previous meetings, Mill decided on June 5 to read portions of a letter that she said had been sent to the city from Peter J. Howell, an attorney she retained from the law firm of Rutan & Tucker.
In the letter, Mill gave some background of her studio, which began operating in Lompoc in 1967 and moved to its current location at 124 South J St. in 2004. She stressed that her school was designed to primarily serve youth and said that "well over" 90 percent of her clientele ranges in age from 3 to teens.
"There's no possible reading of that (state) language that excludes our school," she said.
You have free articles remaining.
As the city of Lompoc moves closer to beginning its application process for potential cannab…
Mill went on to cite past public statements from Lompoc City Attorney Joe Pannone in which he said that he believed dance studios fell under the youth center definition, as well as comments from Lompoc Police Chief Pat Walsh, who had previously told the council that he believed there would be elevated crime potential in and around cannabis dispensaries.
Mill said she was under the impression that a retail cannabis store was planning to open directly across the street from her studio.
"While that has not happened yet, the school has already heard from many concerned parents who have indicated they will pull their students from the school if a cannabis facility opens nearby," she said. "And based on the testimony of the city's own chief of police, that would be not an unreasonable reaction."
Further, she noted that other youth recreation businesses "with similar clientele and similar hours" to the ballet school had been deemed by the city to be youth centers. Specifically, she pointed to a gymnastics center in the city.
"There's no rational basis for treating dance different than gymnastics," Mill said, "yet, the city has inexplicably and arbitrarily chosen to do so."
Mill also said that she draws a lot of students from families stationed at Vandenberg Air Force Base, and she feared that those families won't consider her school "if there's a pot place next door." Those people, she suggested, may choose instead to attend another dance studio, some of which are included in buffer zones simply by being near schools or other designated youth centers.
"Thus, the city's determination that the (ballet) school is not a youth center is likely to be devastating to our school and could very well force us to close our doors," she said.
Six speakers also addressed the council to implore them to bring the issue back for further discussion at a future meeting.
Mill was granted about 10 minutes to speak, rather than the normal three. Lingl said he granted her request for more time because she was speaking in place of others who agreed to defer their time to her.
No one spoke out against Mill's request, likely since the topic was not included on the night's agenda. At past meetings, people within or supportive of the cannabis industry have encouraged the council to not include dance studios as designated youth centers.
Following the public comment, Lingl broke with tradition and decided to make an immediate council request rather than wait until the end of the meeting, as is typically done. He moved that the council follow Mill's and the speakers' suggestions and bring the topic back for discussion. He got a second from Osborne — who suggested on April 3 that the city was opening itself up to potential litigation with its dance studio decision — but failed to get a third, so the motion died on the floor.
A few days after the meeting, Mill declined to reveal what her next step would be. She did say, however, that she believes Mosby, Starbuck and Vega, the councilmen who voted to exclude dance studios from buffer-zone protections, were showing a lack of support for Lompoc's youth.
When reached for comment, a Lompoc city spokeswoman said that the council's response to the letter sent by Mill's legal team would remain private. 
"The issues raised by the attorney representing the Classical School of Ballet related to buffer zones near youth centers were discussed by the Lompoc City Council in closed session, and details of closed session discussions are not available to the public," the statement read.
Mill was direct at the June 5 meeting when giving her opinion of the council's April 3 vote.
"The council's decision to declare that dance studios cannot be youth centers is unlawful," she said. "It's against the law. I'd like to repeat that."
The next regular meeting of the Lompoc City Council is scheduled for 6:30 p.m. Tuesday, June 19.
Willis Jacobson covers the city of Lompoc for Lee Central Coast Newspapers. Follow him on Twitter @WJacobsonLR.
Get local news delivered to your inbox!
Subscribe to our Daily Headlines newsletter.