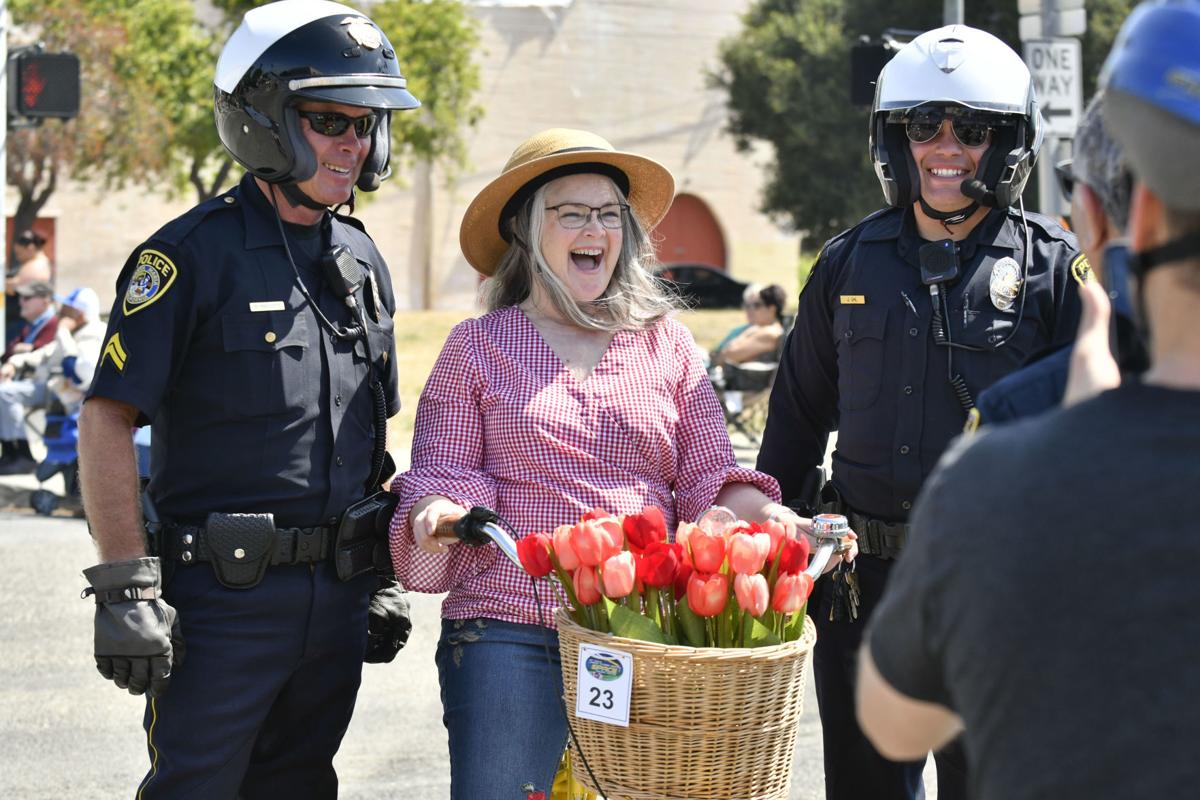 The 2018 Lompoc mayoral race could come down to a battle between two current City Council members.
Councilwoman Jenelle Osborne, who was the top vote-getter in the 2016 City Council election, submitted a candidate intention statement to the city Monday that essentially confirmed her plan to run this fall to become Lompoc's next mayor. Her submission of the paperwork came just four days after fellow Lompoc City Council member Jim Mosby announced his intention to also seek the city's top elected position.
They are the first two candidates to either file with the city or publicly reveal their plans to run for mayor. Current Lompoc Mayor Bob Lingl announced this month that he will not seek a third consecutive two-year term.
The filing period to run for local office opened July 16 and will end at 5 p.m. Aug. 10. If an incumbent does not file to seek re-election to a seat, the deadline for that particular position will be extended to Aug. 15. Election Day will be Nov. 6.
On Monday, Osborne declined to discuss her candidacy and said she would rather wait until her filing process is completed.
Osborne, who has lived in Lompoc for 18 years, focused on growing the city's housing base, business opportunities and job availability, as well as improving the city's infrastructure, during her 2016 City Council campaign. She also was the first candidate to suggest opening Lompoc up to the state's legal marijuana market, and provided significant input and direction for what ultimately became the city's cannabis ordinance.
Osborne and Mosby have often butted heads on key issues, perhaps most notably over the direction of the city's budget, while they have served together on the council.
During a meeting last September, Osborne publicly called out the "abhorrent" behavior of some of her fellow council members and what she felt was a lack of professionalism being shown by her colleagues. While she didn't name anyone specifically, her comments came after some heated exchanges between members of the council, including Mosby, and members of city staff.
It was because of those comments that Osborne was nominated for the 2017 Valley of the Flowers Peace Prize, which was handed out in January.
If this year's mayoral race ends up pitting Osborne against Mosby, it won't be the first time they have campaigned against each other. The two were among three candidates seeking two City Council seats in the 2016 election. Osborne finished on top in that race with 7,657 votes, or nearly 42.3 percent of the total, while Mosby came in second with 5,439, or 30 percent of the total.
Osborne, who is an executive director for EconAlliance and a small business owner, previously served as a chair and vice chair of the city's Economic Development Committee. She has also been involved in several other community and service organizations.
For more information on Lompoc's election process, including how to file to run for office, visit www.cityoflompoc.com/Clerk/electionofficial.htm.
Willis Jacobson covers the city of Lompoc for Lee Central Coast Newspapers. Follow him on Twitter @WJacobsonLR.
Get local news delivered to your inbox!
Subscribe to our Daily Headlines newsletter.