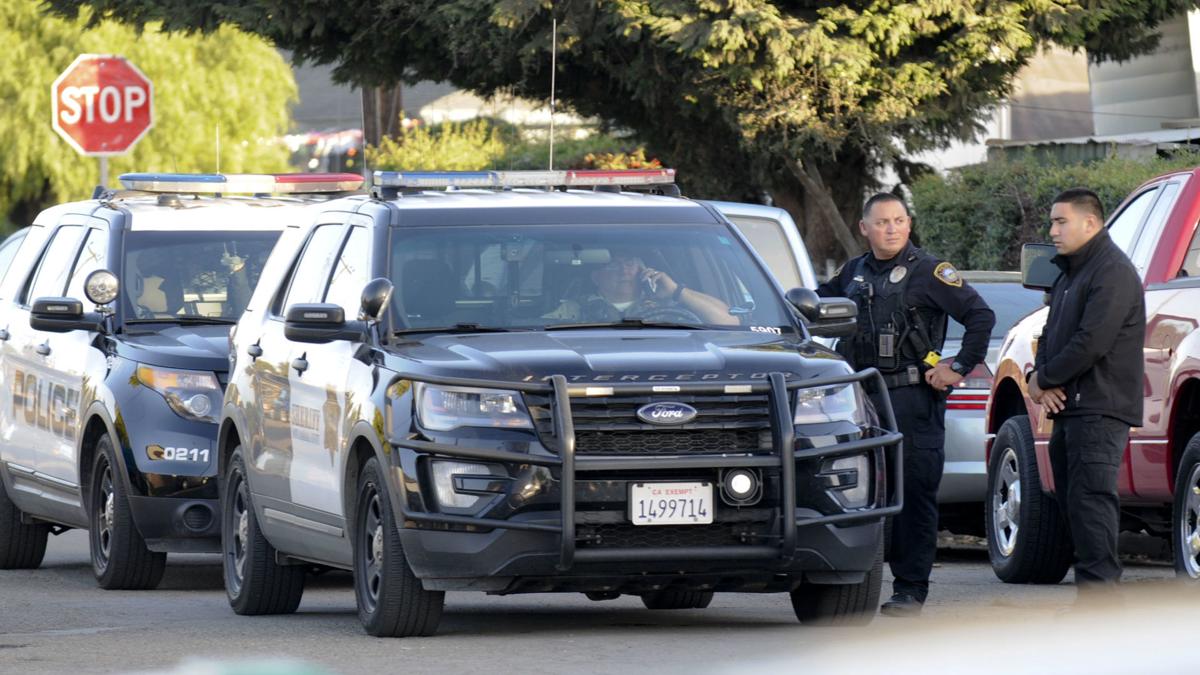 After a particularly violent 2019 that saw seven homicides citywide, the Lompoc City Council on Tuesday night agreed to explore a few proposals aimed at increasing public safety.
The items discussed were recommended by the Lompoc Public Safety Commission, which fielded various comments and concerns — including an emotional plea from the mother of a gunned-down teenager — in late 2019 over the city's rise in violent crime.
In response to those recommendations, the City Council voted unanimously to increase the frequency of Public Safety Commission meetings to monthly, rather than quarterly, and to have staff prepare reports on the potential implementation of a surveillance camera registration program, as well as a possible program to assist residents in forming Neighborhood Watch groups.
Maria Aguiniga, a public safety commissioner, addressed the council twice — once on behalf of the commission and once as a private citizen — and stressed the importance of having city leaders make substantive moves to show residents they care.
"Lompoc needs to do a better job informing [its] residents that, 'hey, we have your back, we know what's going on and we're working on it,'" she said while speaking on behalf of herself.
"Residents out there are losing hope," she added. "They're losing hope, they're losing faith [and] they're losing trust and confidence in our local law enforcement and our local leadership. We need to bring that confidence back."
The city had already begun moving forward on at least one of the recommendations.
In December, city officials announced workers had installed a dozen cameras in certain "strategic locations" around the city and plans called for the installation of about 80 more.
As part of the program being explored thanks to Tuesday's vote, businesses and residents will be able to register their own cameras with the Lompoc Police Department to assist in investigations.
Santa Maria, Arroyo Grande and San Luis Obispo are among the Central Coast cities that have already implemented similar programs.
Aguiniga said she's heard from people who have expressed "peace of mind" after the new cameras went up.
She noted that people are often reluctant to cooperate with police out of fear of retaliation from criminals and suggested that an expanded camera program could do wonders.
"A lot of people are in favor of this because cameras will become the witnesses and [people] won't have to be out there exposing themselves to retaliation," she said.
One point of contention for the members of the council was the suggestion to increase the frequency of Public Safety Commission meetings.
At its previous meeting, on Dec. 17, the City Council held a lengthy discussion regarding the future of all the city's 11 commissions and committees.
That discussion came about, in large part, because of the high costs associated with some of the commission and committee meetings.
According to a staff report provided at that meeting, the Public Safety Commission meetings cost the city about $38,000 in 2018, and that was just with four meetings.
Much of that cost came from having six city employees attend each meeting.
Mayor Jenelle Osborne, who is a member of the ad hoc committee scheduled to prepare a report in the next few months on the other commissions and committees, said she was reluctant to approve increasing the frequency of the Public Safety Commission meetings without first exploring ways to cut costs.
"We need to allow some flexibility to address the ongoing cost because I don't want to take away those funds that could be used for implementing some of these other programs or buying more cameras and getting them installed faster," she said.
In response to her concerns, Councilman Jim Mosby, who made the initial motion in favor of monthly meetings, altered his motion to allow the Public Safety Commission to discuss and bring back recommendations to the City Council on ways to reduce the cost of their meetings.
Mosby said he was in favor of the move, in large part, because of the comments made at the Public Safety Commission's emotional Oct. 16 meeting, which drew more than 100 attendees and took place just four days after 15-year-old Erik Villa Vargas was killed and two others were injured in a shooting the Lompoc Police Department described as gang-related.
"The people said [they] wanted this," he said.
Willis Jacobson covers the city of Lompoc for Lee Central Coast Newspapers. Follow him on Twitter @WJacobsonLR.
Get local news delivered to your inbox!
Subscribe to our Daily Headlines newsletter.