The Lompoc City Council on Tuesday began discussions that could lead to added assistance for residents who may be struggling to pay their utility bills amid the ongoing COVID-19 pandemic.
Just three weeks after the City Council unanimously approved a series of measures aimed at keeping people safe and providing financial relief to residents — such as by waiving late fees and nonpayment shut-offs for utility customers and closing City Hall to the public — the governing body received an update Tuesday night from city staff on how those policies have been implemented.
After reviewing the moves, the City Council voted unanimously to have city staff return as soon as the next regular meeting on April 21 with information on how the city can potentially expand its utility repayment program, as well as information on how the city could use its Community Development Block Grant (CDBG) program to provide rental assistance or other financial help to residents.
Councilman Victor Vega, who made the motion that ultimately succeeded, said he felt it was important for the city to remain "flexible" in these uncertain times.
An example of a small change that could make a big difference, he said, would be to have the city remove language in its past-due bill notifications that refers to future utility shut-offs, which have been waived through at least May 17. Vega suggested that particular change, as well as eliminating the yellow-colored late bills, could be enacted for the duration of this coronavirus crisis.
As the COVID-19 pandemic continues to disrupt the lives — and, in some cases, livelihoods — of so many in the Lompoc Valley, Surf Beach has seemingly taken on a new role in its evolving relationship with the community.
"We need to change our rhetoric," he said, noting that seeing a utility shut-off threat can be particularly scary during a pandemic.
Councilman Dirk Starbuck opened the discussion by proposing that the city dip into its reserves and utilize up to 7% of that fund to offer direct credits to utility customers. He suggested that such a move, which would apply across the board to all residents, would be a "good gesture."
While that discussion didn't go far, Vega was among those who vocally opposed going into the city's reserves.
"I think that reserve needs to stay in place and we need to find other alternatives from which to help the public," he said.
When asked about the repayment plan options that are offered by the city to customers with past-due accounts, Melinda Wall, the city's financial services manager, noted that customers are typically asked to pay 10% of the past-due balance and then have the remainder of the balance slowly paid off over the following 10 months.
Additionally, Finance Director Dean Albro pointed out that although commercial utility accounts are expected to be lower than normal with so many businesses closed, the opposite is true for residential accounts. He suggested that residential electric usage would jump by an average of about 25% with most people advised to stay at home to limit the spread of COVID-19.
When the topic is brought back for discussion, possibly as soon as April 21, the City Council could look at adjusting that repayment plan or developing other types of relief for utility customers.
In separate moves Tuesday, the City Council also:
Voted 4-1 — Mayor Jenelle Osborne provided the lone vote of dissent — to continue a discussion about how to proceed with its CalPERS payments until April 21, so as to allow more time to collect information on how this health crisis might impact the city's finances; and
Voted 4-1 — with Vega dissenting — to adopt a resolution authorizing city staff to take necessary actions to apply for reimbursement of eligible costs resulting from the COVID-19 pandemic. Vega voted against the move because the resolution covers a wide range of emergencies over a three-year time period; Vega preferred that it stick to just the COVID-19 crisis.
Also Tuesday, Mayor Osborne attempted to add an emergency item to the night's agenda that would have allowed the City Council to discuss how best to hold meetings going forward amid this pandemic. Tuesday's meeting was set up with extra spacing between seats, and the city encouraged public comment via telephone, rather than in-person.
Osborne's attempt to have the City Council review changing its meeting format — such as by closing off City Hall completely to the public and encouraging online/phone participation only — failed on a 2-3 vote with only Councilwoman Gilda Cordova voting with Osborne in favor of the discussion.
The next regular meeting of the Lompoc City Council is scheduled for 6:30 p.m. Tuesday, April 21, at Lompoc City Hall.
Photos: Surf Beach providing refuge for Lompoc community amid coronavirus crisis
040720 Surf Beach 01.jpg
Updated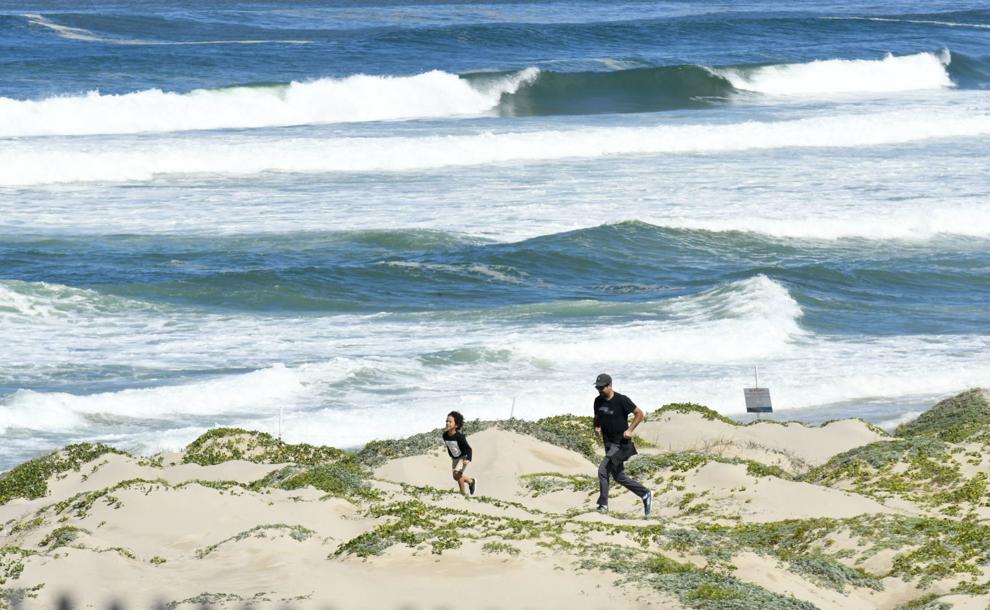 040720 Surf Beach 02.jpg
Updated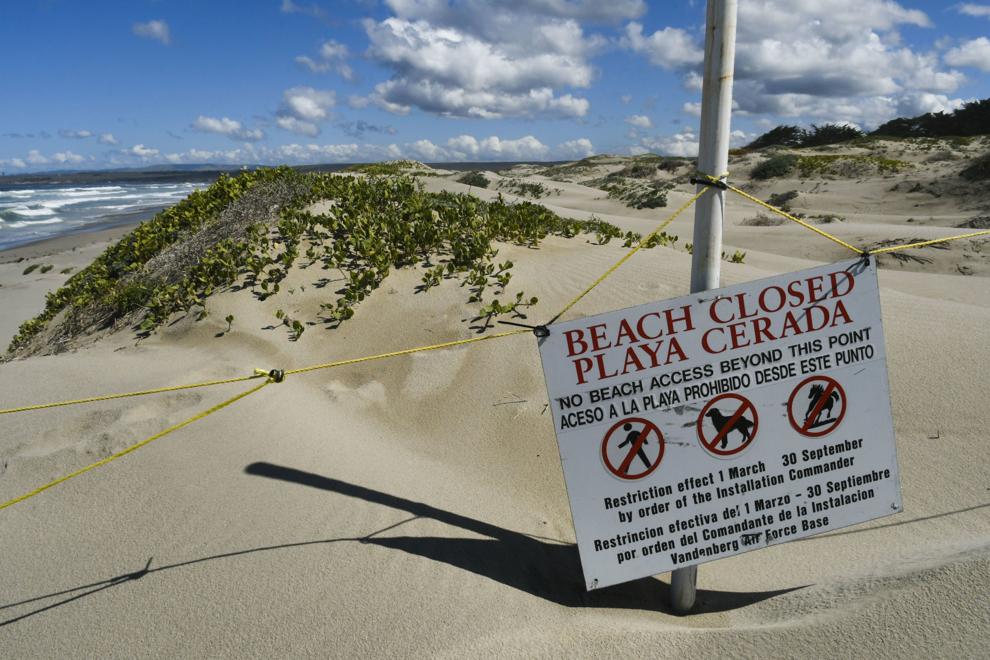 040720 Surf Beach 03.jpg
Updated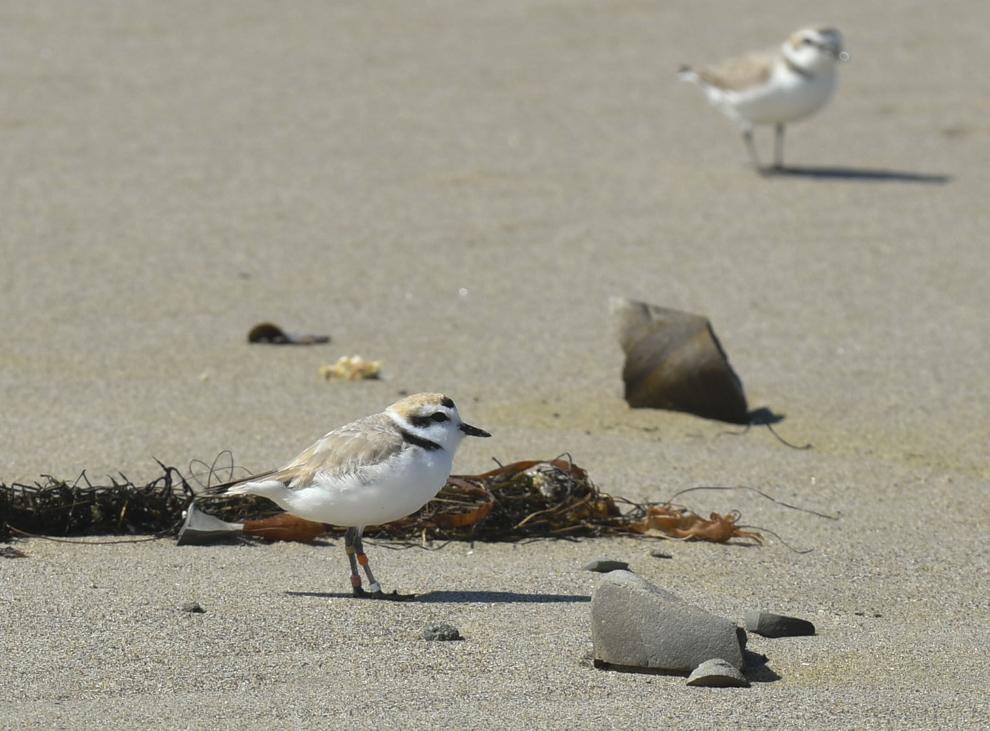 040720 Surf Beach 04.jpg
Updated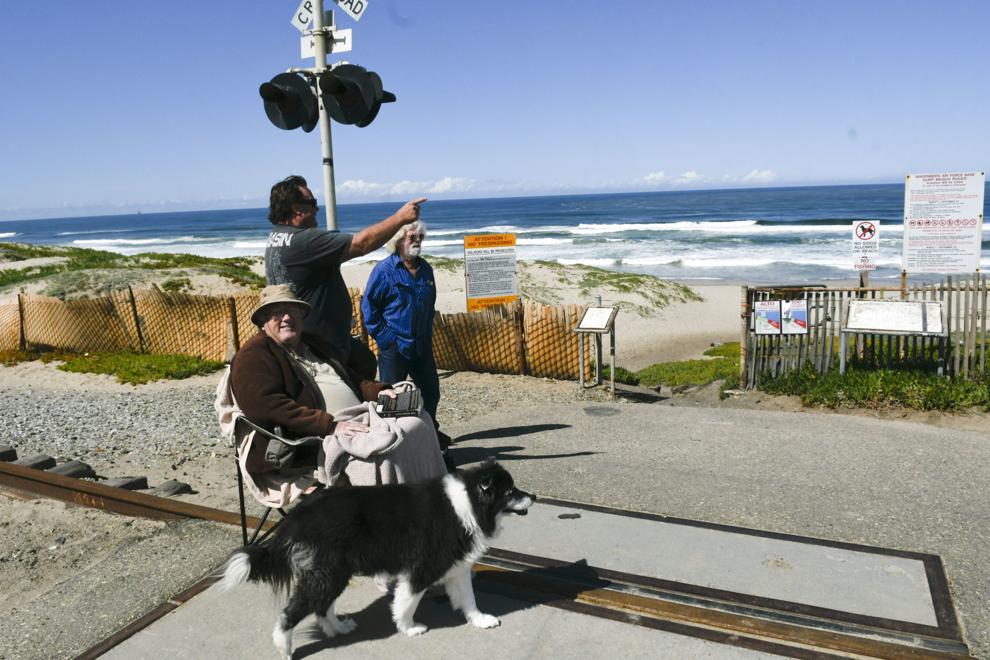 040720 Surf Beach 05.jpg
Updated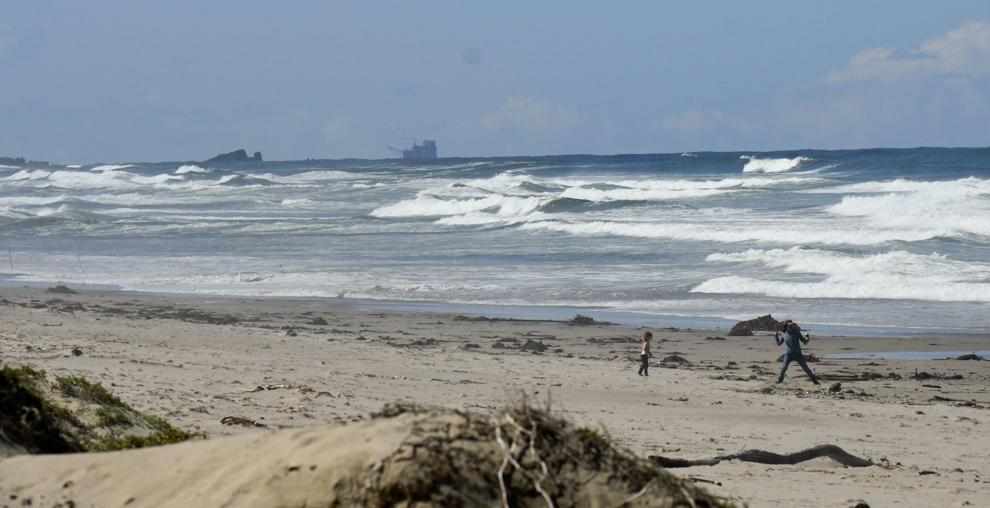 040720 Surf Beach 06.jpg
Updated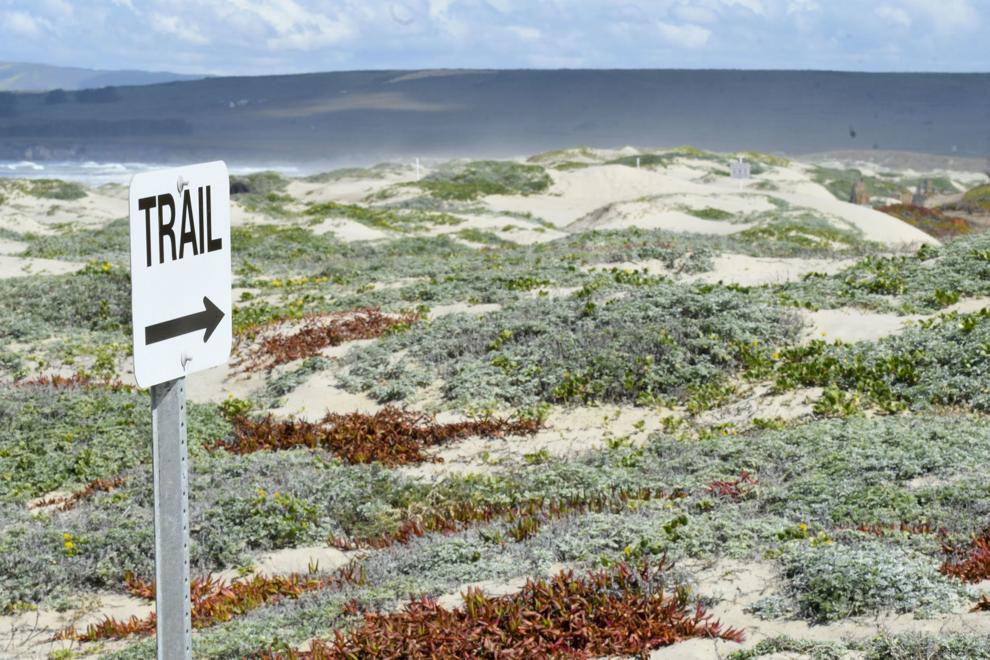 040720 Surf Beach 07.jpg
Updated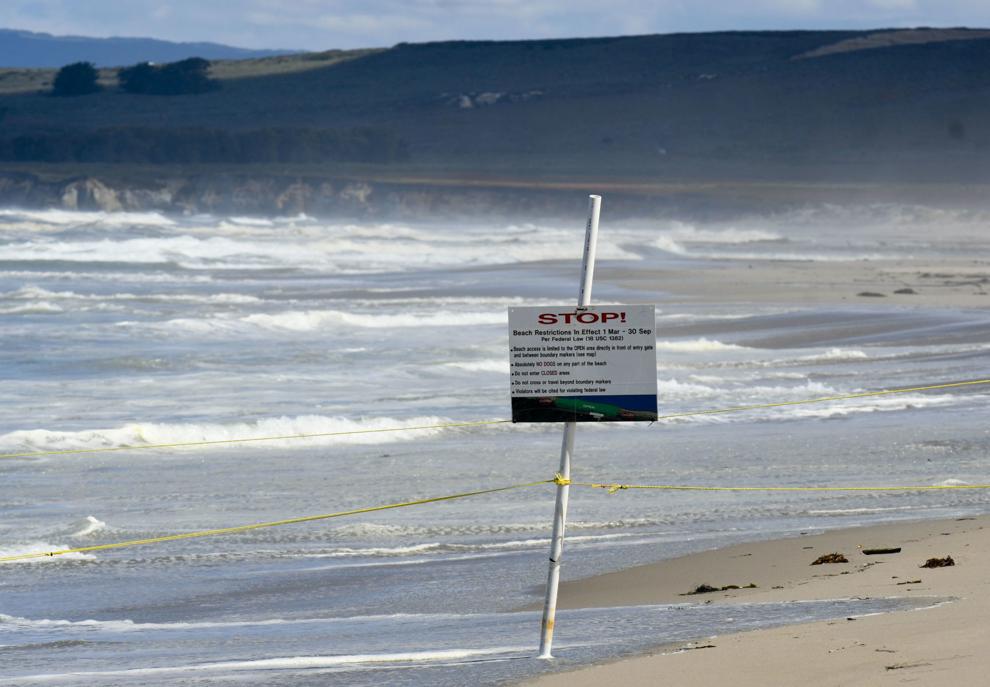 040720 Surf Beach 08.jpg
Updated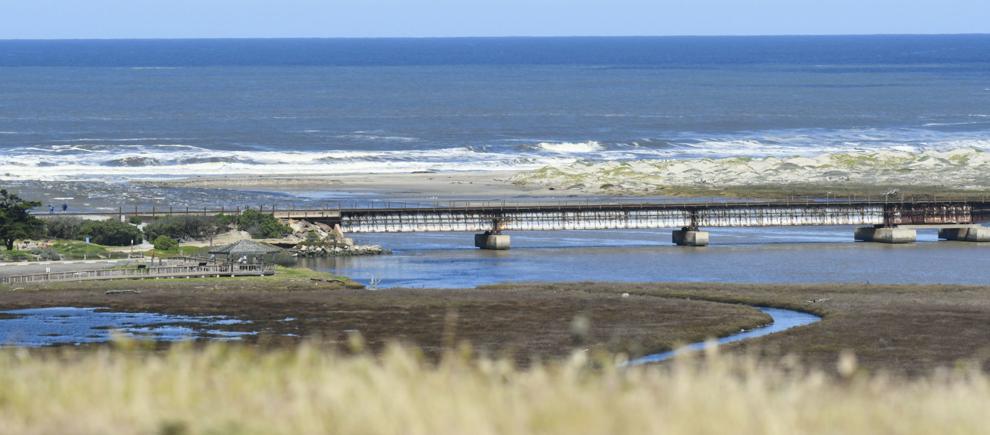 Santa Ynez River runoff near Surf Beach
Updated