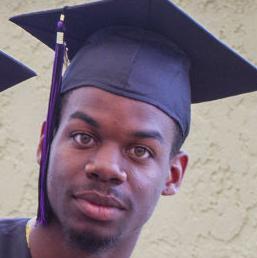 A 22-year-old Lompoc man serving in the Army was shot and killed while walking near the intersection of Ocean Avenue and A Street in Lompoc early Sunday morning. 
Marlon Brumfield was visiting home while on leave from Germany for the month when he was reportedly shot, according to the Lompoc Police. 
Brumfield was a graduate of El Puente Community School and, also, attended Hancock College. 
Just before 2 a.m. Sunday, officers responded to reports of a shooting, where they found Brumfield, who had sustained multiple gunshot injuries. He was pronounced dead at the scene despite multiple lifesaving measures taken by members of both the Police and Fire departments, along with paramedics.
No suspects have been identified, according to a spokeswoman for the city.
Lompoc Police is investigating the shooting and asking anyone with information to contact the department at 805-736-2341. Tips also can be reported anonymously via the Lompoc Police Department's mobile app. 
Lompoc Mayor Jenelle Osborne released a statement Sunday afternoon, expressing her sadness at the loss and concern about the rise in crime. 
"I am deeply saddened by the loss of Marlon Brumfield. Marlon's life impacted Lompoc and the entire country, given his mission to serve," Osborne said in her statement. "I am very concerned about the rise in crime and am committed to building a safer Lompoc. Marlon's death must not be in vain but part of the demand for change."
She added that public safety will continue to be the city's top priority and that she is confident police will solve the crime. 
"It is important that we rally together as a community, alongside our police department, to reduce crime," Osborne said.  
Shamonte Jackson Facebook post
Welcome Home Military Heroes Facebook Post
Shalaè Rashawn Facebook post
Facebook Post - Daniel Lookadoo
Lindsey Mercado Facebook Post
Mi Amore Pizza and Pasta Facebook
Joe A. Garcia
Shamonte Jackson
Alec Hiepler Facebook Post
Shalaè Rashawn Facebook post
Jay LilJuicy Dudley Facebook Post
Get local news delivered to your inbox!
Subscribe to our Daily Headlines newsletter.