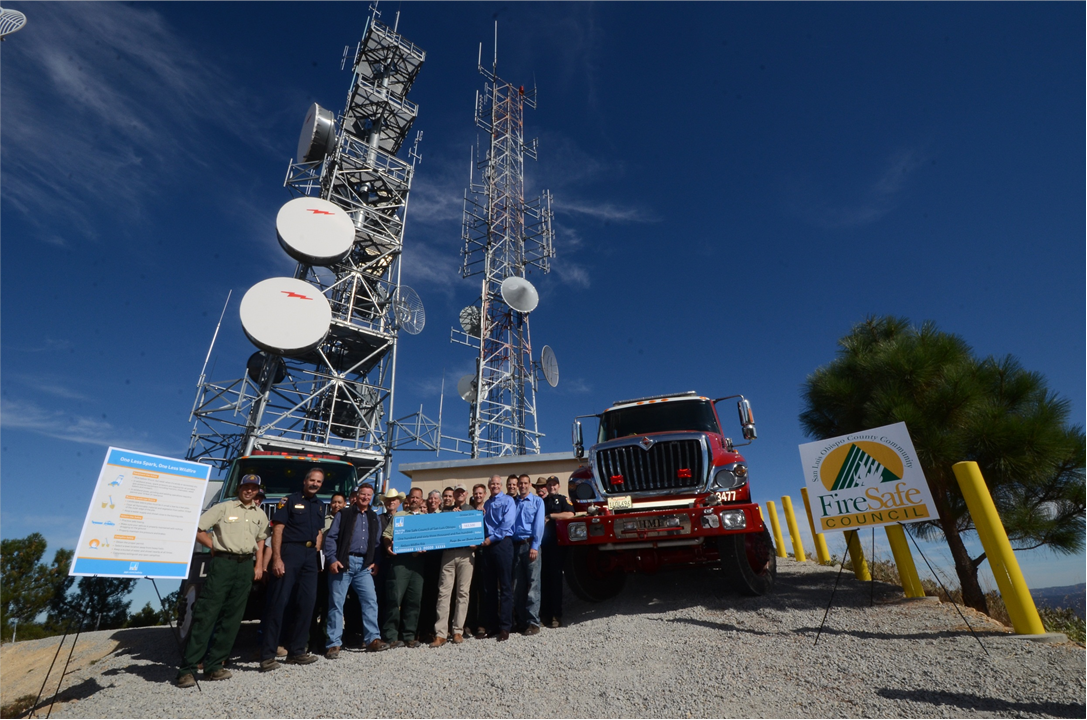 This year's summer fires have burned more than 3 million acres, besting the previous 2 million-acre record set in 2018.
Unfortunately, the worst may still be ahead, as historically, the most destructive California wildfires do not occur until fall, and here is why.
The arrival of the autumnal equinox — beginning of fall — will happen Tuesday, Sept. 22, when the sun is directly over the equator. In the fall, high-pressure often builds over the Great Basin — the space between the Sierra Nevada range to the west and the Rocky Mountains to the east.
This condition can produce north to northeasterly katabatic/downslope winds. These gales can bring dry and heated air that blows across bone-dry vegetation and trees that have not seen rainfall in months, a typical fall California condition before the rainy season's first significant showers arrives.
I know this type of condition firsthand. I was a Naval Aircrewmen in the H-3 Sea King helicopter stationed at Alameda Naval Air Station near Oakland. On a windy and hot early Sunday morning on Oct. 20, 1991, we flew past the Golden Gate Bridge to lower our dipping sonar into the ocean near that famous strait's entrance. Due to the heat, we kept the helicopter's cargo door open for the entire duration of our flight; on that morning, there was no fog.
On most days, hovering near the iconic, international orange-painted bridge meant keeping the helicopter pointed toward the Pacific Ocean as the typical persistent westerly winds blew through that ancient river month toward the inland valleys.
However, on that morning, we kept the helicopter pointed to the East Bay as fierce easterly winds that blew toward the Pacific buffeted our aircraft. These winds accelerated down the Diablo Range and Berkeley Hills and produced scorching temperatures and bone-dry conditions. In other words, the perfect circumstances for wildfires.
As we headed back to the Alameda, we saw a frightfully large plume of smoke rising from the Oakland Hills.
At around this time, Cal Fire Chief Dan Turner (former CAL FIRE San Luis Obispo Fire Chief and currently the Cal Poly F.I.R.E. Institute interim Executive Director and Business Manager of the San Luis Obispo County Fire Safe Council) was helping to fight the Oakland Hills Fire.
Turner told me the fire started the day before and grew to a 5-acre grassfire; and Oakland firefighters brought it under control. They were in the process of mopping-up when the easterly winds hit Sunday morning, turning the few remaining smothering embers into a firestorm.
Despite being on-site, with a zero-response time, the firefighters were quickly overwhelmed. The firestorm destroyed nearly 800 homes in the first hour. As the blaze spread westward, it produced its own atmospheric conditions, with fire whirls spinning upward as it consumed houses and eucalyptus trees. Winds carried embers and started new blazes ahead of the fire lines.
Asphalt roads boiled as air temperatures reached an estimated 2,000 degrees. For the brave first responders and residents, it was hell on Earth.
Late that afternoon, Turner felt a cool breeze on the back of his neck and turned around to see the fog steaming through the Golden Gate toward the East Bay. Within a few hours of the wind shift, the fire was under control.
Our helicopter squadron HS-85 received a call for mutual assistance and launched out of Alameda, but sadly, we only recovered bodies. Even though the fire only burned 1,600 acres, it jumped two freeways, destroyed more than 3,000 homes, and killed 25 people.
Knowing the current and predicted wind speed and direction are vital in fighting fires. In other words, "The wind is the fire boss." Turner said
Later in Tuner's career, he was called upon to investigate a fire that consumed homes in the Santa Ynez Mountains above Santa Barbara during another katabatic/downslope wind event locally know as Sundowners. He was asked to make recommendations to prevent this type of tragedy from happening again.
He was surprised to learn that considering the historical wind data is not a requirement in Environmental Impact Reports for building new home developments in California. In areas were these downslope winds occur and in other high-fire threat areas, homes or entire neighborhoods can be hardened against wildfires, and community preparedness strengthened.
He told me, there is no single solution to wildfires, but a holistic approach that must include understanding and engagement by all stakeholders, not just the response agencies, of the Wildland Urban Interface (WUI) where urbanization and wildland areas intersect.
"Effective solutions require us to focus on WUI hazard zones; community design; forest health and management methods; weather and climate science; responder health, safety, and effectiveness; infrastructure and utility design; emergency management and response effectiveness; ignition resistant building design; appropriate public education and preparedness processes; and post-fire forensics and recovery. There needs to be a central clearinghouse for issues and solutions related to the WUI fire problem."
Hence, the Wildland Urban Interface F.I.R.E. Institute at Cal Poly was created. "Cal Poly is uniquely situated academically to host the WUI F.I.R.E. Institute. The university is recognized for excellence in multidisciplinary academic programs related to this area and has a reputation for delivering high-quality, practical education via the "Learn by Doing" approach." Dan wrote to me.
As the atmosphere warms and droughts become more regular due to climate change, this situation will become more severe in the future. Next week, I will write about PG&E's prescribed burns on the Diablo Canyon Lands that have greatly enhanced the local ecosystem and reduced wildfires' threat.
Guess the first day of rain
I will be on the Dave Congalton Show on K.V.E.C. Radio 920 AM from 4 to 5 p.m. Thursday, Sept. 24, for the "Guess the First Day of Rain Contest." Call 805-543-8830 during the show and predict the first day the Central Coast will receive at least 1 inch of rain over 24 hours at any calibrated rain gauge in the region, such as Cal Poly, the Santa Maria or San Luis Obispo airports — or even Rocky Butte.
John Lindsey is Pacific Gas and Electric Co.'s Diablo Canyon Power Plant marine meteorologist and a media relations representative. Email him at pgeweather@pge.com or follow him on Twitter @PGE_John.
Get local news delivered to your inbox!
Subscribe to our Daily Headlines newsletter.