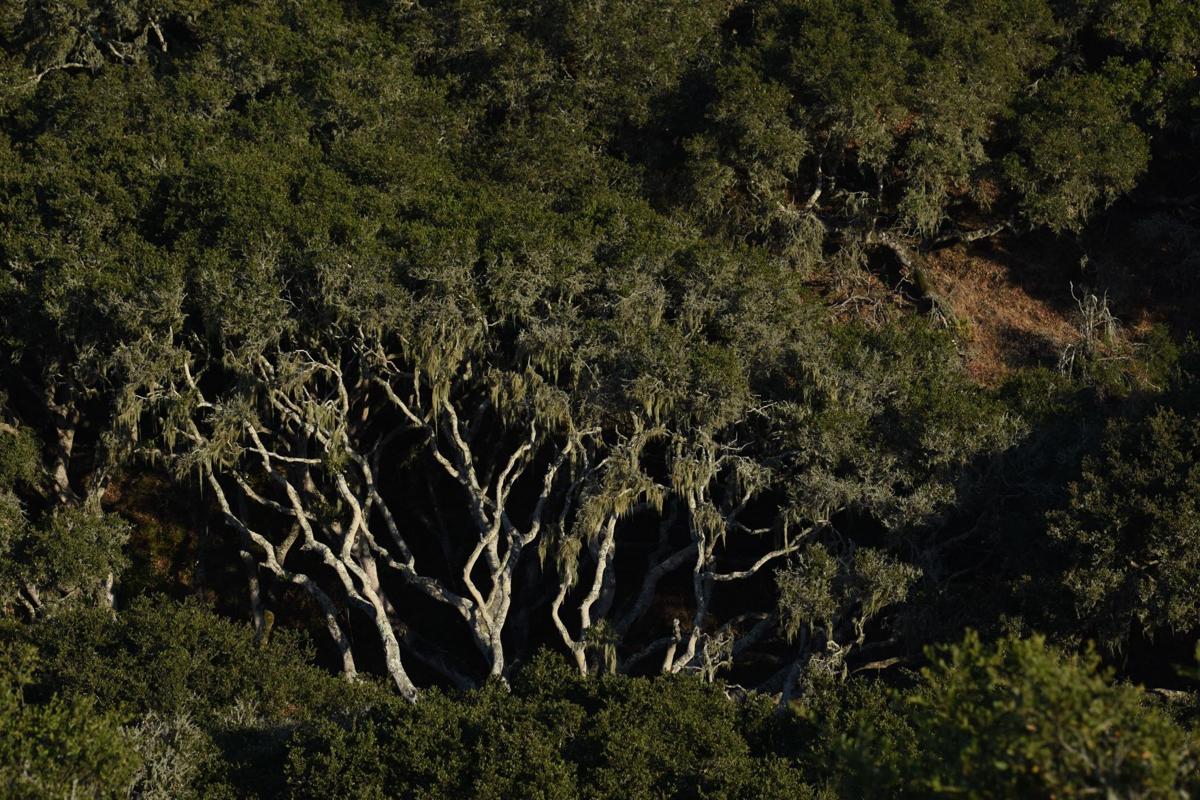 The historic mid-August heat wave started with one of the most significant outbreaks of thunderstorms that I have ever seen in California's coastal regions.
These thunderstorms created a flurry of dry-lightning strikes that started more than 700 wildfires throughout Northern and Central California. So far this year, around 2,500 square miles have been burned in California. The Golden State is on track to break the previous record of 3,125 square miles burnt in 2018, especially considering the worst part of the fire season is still ahead as the dry and hot Santa Lucia (northeasterly) winds historically start to develop in the late summer and fall.
The mid-August heat wave of 2020 smashed numerous temperature records; many more would have been broken if it were not for the shading from the extensive and thick smoke plumes that covered most of the state.
This heat wave also caused another problem, the outbreak of "sudden branch drop." This syndrome is also called "summer branch drop" when oak and other types of trees self-pruned during the days of summer and fall, often with little or no wind.
Over the last few weeks, I have received emails and photos of giant oak trees losing large limbs. Unfortunately, there are typically no warning signs of limb loss, just the sound of an exploding-sharp crack followed by a loud thump and whooshing as the hefty bough whacks the ground. Many homes and cars have been severely damaged, and tragically individuals have been injured and even killed by falling tree branches that weigh hundreds of pounds.
There are many different hypotheses of why these seemingly healthy trees shed some of their limbs during the hot days of summer, but nobody knows for sure. Nevertheless, some arborists theorized that it could be gas releases within the limbs, bacterial wetwood or slime flux, and internal moisture changes.
Moisture changes make the most sense to me, and here is why.
A fantastic amount of water transpires from the leaves of plants. A single large oak tree in our county can move 100 gallons or more of water into the air in just one day during the summer; an acre of corn gives off about 3,000 to 4,000 gallons of water each day.
Arborists have found that older trees with limbs that sweep out horizontally that pass the main canopy are more susceptible to this phenomenon. These mighty oaks draw up vast amounts of water into their branches and leaves during hot days, which increases the weight of their spars, especially those with long-horizontally situated limbs with longer lever arms.
The additional torque near the limbs base on the trunk cause by the force of gravity on the lever arms can exacerbate any small defects in the wood, and like the weak link in a chain, it will eventually snap and fall to the earth like Sir Isaac Newton's famous apple.
Trees are living organisms that are continually changing, and owners should consider having an ISA Certified arborist conduct an inspection and to follow their recommendations.
High temperatures, extreme dryness and record-high winds have created conditions in our state where any spark at the wrong time and place can lead to a major wildfire. If severe weather threatens a portion of the electric system, it may be necessary for PG&E to turn off electricity in the interest of public safety. This is known as a Public Safety Power Shutoff (PSPS). The PSPS events in 2019 disrupted many of our customers' lives. We learned from last year's events; this year, PSPS events, if needed, should be smaller in size, shorter in duration, and smarter for our customers. To lean more, please visit www.pge.com and view the video PSPS – What's New in 2020?
John Lindsey is Pacific Gas and Electric Co.'s Diablo Canyon Power Plant marine meteorologist and a media relations representative. Email him at pgeweather@pge.com or follow him on Twitter @PGE_John.
Get local news delivered to your inbox!
Subscribe to our Daily Headlines newsletter.